Former President Donald Trump was arrested on Thursday in Fulton County, Georgia, over his alleged efforts to overturn the state's 2020 election results. His mugshot was released shortly thereafter.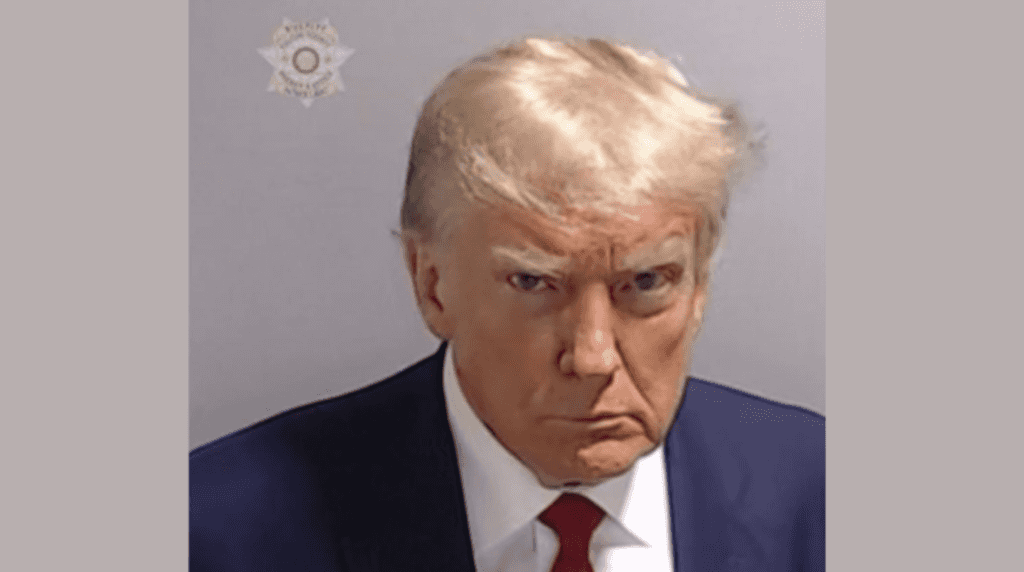 Fulton County District Attorney Fani Willis indicted Trump earlier this month. The 41-count indictment also targeted lawyers John Eastman, Sidney Powell, Kenneth Chesebro, Jenna Ellis, and Ray Smith, among others, who were each charged with violating the state's RICO (Racketeer Influenced and Corrupt Organization) act.
"Trump and the other defendants charged in this indictment refused to accept that Trump lost, and they knowingly and willfully joined a conspiracy to unlawfully change the outcome of the election in favor of Trump," the indictment alleges.
Prior to his arrest, Trump highlighted the success of his interview with Tucker Carlson, which aired Wednesday night on X, formerly known as Twitter.
"231,000,000 Views, and still counting. The Biggest Video on Social Media, EVER, more than double the Super Bowl!" Trump wrote on his social media platform Truth Social. "But please excuse me, I have to start getting ready to head down to Atlanta, Georgia, where Murder and other Violent Crimes have reached levels never seen before, to get ARRESTED by a Radical Left, Lowlife District Attorney, Fani Willis, for A PERFECT PHONE CALL, and having the audacity to challenge a RIGGED & STOLEN ELECTION. THE EVIDENCE IS IRREFUTABLE! ARREST TIME: 7:30 P.M."
A recent University of Chicago survey found millions of U.S. adults believe "use of force" is justified to block Trump from winning the White House again.
Just over 11% of U.S. adults agree that "use of force" is justified to "prevent Donald Trump from becoming president," the survey found.
According to the U.S. Census, the United States has roughly 258.3 million adults. Based on the survey's findings, a whopping 28 million American adults believe "use of force" is acceptable to prevent Trump from winning the 2024 presidential election.