Maj. Gen. Paul J. Rock Jr. relinquished command of Marine Corps Forces Central Command (MARCENT) to Maj. Gen. Chris McPhillips during a ceremony at the Navy Reserve Center at MacDill Air Force Base on Tuesday, surrounded by fellow service members, family and friends.
Speaking to those gathered at the ceremony, Rock described his experience as the leader of MARCENT as "an absolute privilege." Rock noted how MARCENT worked hard to overcome military challenges during his time as commander of the Marine's Central Command division.
"When I took command of Marcent…the Central Command area of responsibility was experiencing some significant turbulence and change," he said. "When I took command in July of 21, we were just a month from the complete implosion of the Afghan government and the largest noncombatant evacuation in U.S. history."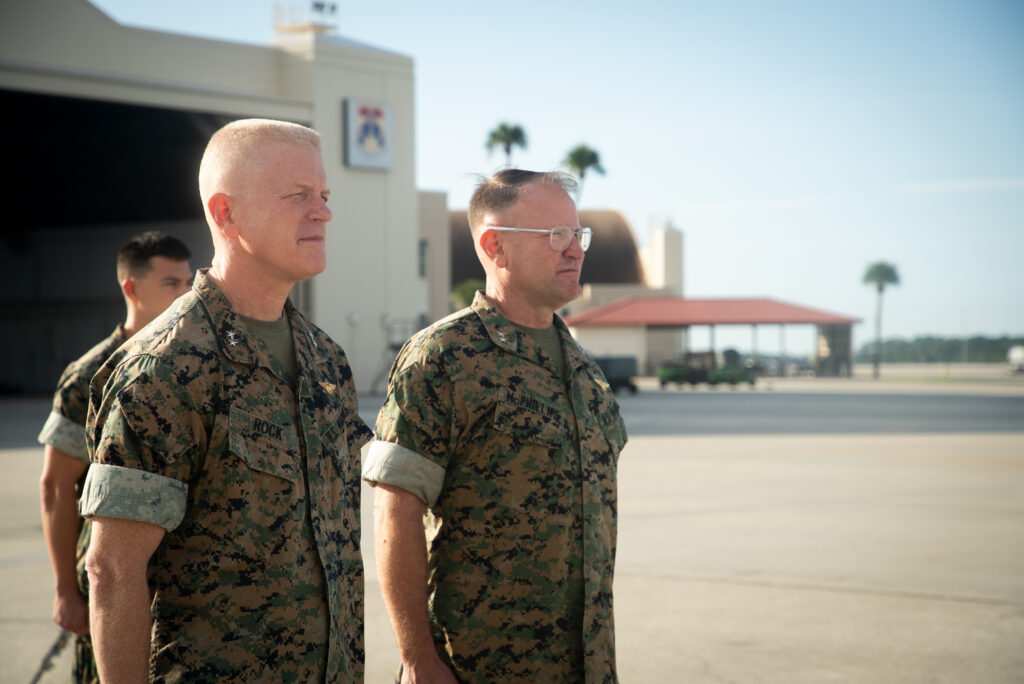 During Tuesday's change of command ceremony, U.S. Army Gen. Michael "Erik" Kurilla, commander of U.S. Central Command, explained that CENTCOM has been "responsible for maintaining security and stability" in the region for more than 40 years. He noted that since 2005, MARCENT has "played a role" in ensuring the military's readiness, while strengthening regional partnerships.
"The region is not only critical to the world's economies, but some of the most immediate and credible threats to the security of the United States homeland and its partners and allies emanate from this part of the world," he said, adding that the challenges facing CENTCOM are "increasingly complex."
READ MORE: Now we know why 5 Marines were killed in an Osprey crash
While Kurilla highlighted the challenges facing the region, he claimed that Rock leveraged a "range of opportunities" throughout the region during his time at MARCENT. He emphasized the general's "exceptional work" in enhancing military readiness and fortifying relationships with regional partners.
Kurilla thanked Rock for his leadership and dedication, wishing him the best as a mentor of the next generation of joint force leaders at the National War College in Washington, D.C. Kurilla stated that while MARCENT would be losing a great leader, McPhillips would be a worthy successor and would continue to strengthen the CENTCOM region's military readiness.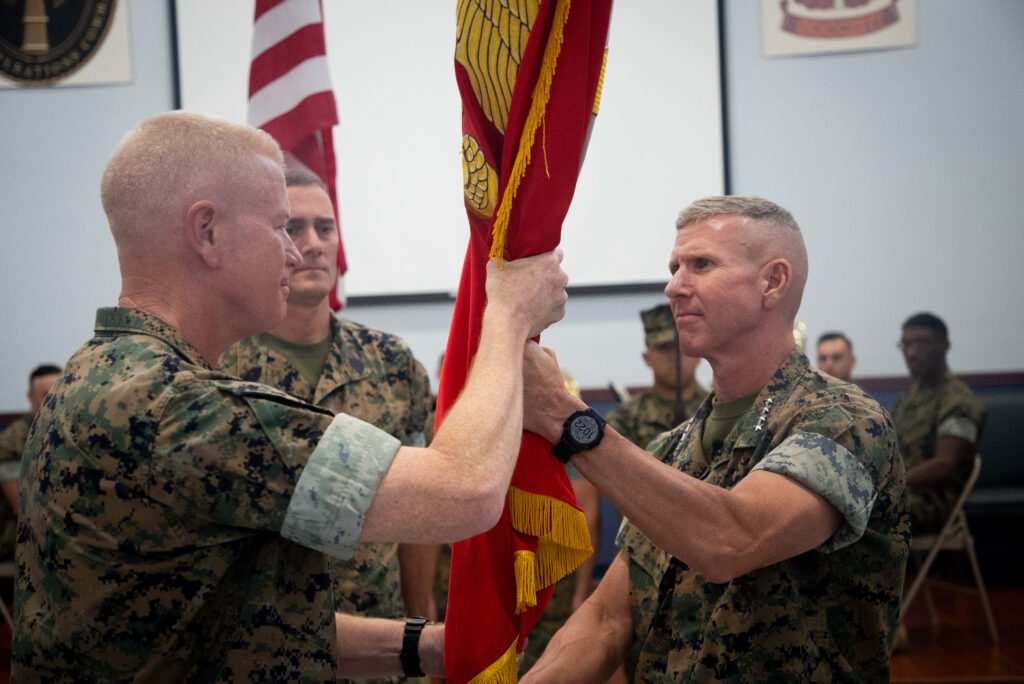 "As we farewell, one great leader, we welcome another, Gen. Chris McPhillips," Kurilla said.
The CENTCOM leader added, "Our nation and our joint force could not ask for more talented leaders like the two officers you see here today to help us navigate through tough regional problem sets. I have every confidence you will both continue carrying out your duties with honor and grit that you have demonstrated every day throughout your distinguished careers."
As the incoming leader of MARCENT, McPhillips acknowledged that serving as the commander of the Marines in the CENTCOM region "is a privilege and it's sacred." The general expressed his gratitude for being given the opportunity to lead, saying, "I'm looking forward to being part of the team."
"We will continue to take care of our Marines," he said. "We will continue to strengthen our partnerships in the region with the resources that we have, and will continue to innovate."