The most decorated battleship in the 247-year history of the United States Navy is getting ready for a sprucing up away from its home on the Camden waterfront.
The Battleship New Jersey announced Wednesday that it is set to receive $5 million to dry dock the ship from the New Jersey Historical Commission, according to a news release. The battleship will be towed to Philadelphia for the repairs and then towed back to Camden. The maintenance may take up to three months and is expected to begin in the fall.
"Our administration understands that New Jersey's historical sites play a key role in the success of our tourism industry," New Jersey Gov. Phil Murphy said in a statement.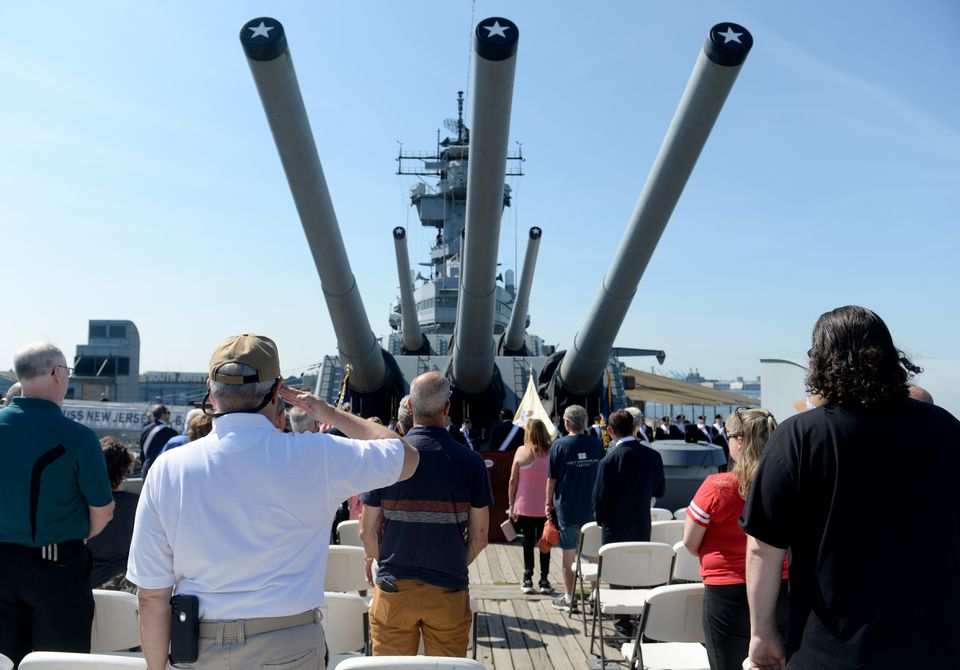 The last time Battleship New Jersey was out of the water for maintenance was over 30 years ago, in 1991, while still an active warship.
"By taking a proactive approach of dry docking her now, we're saving millions down the line while ensuring the survival of the ship for years to come," said Phil Rowan, chief executive officer of the Battleship New Jersey said.
The three critical tasks that must be accomplished in dry dock are cleaning and repainting the hull to prevent corrosion, repairing corrosion to the 132 "blanks" the Navy welded over the ship's through-hull openings, and replacing the more than 1,304 anodes that make up a critical part of the ship's cathodic protection system to prevent the dissimilar metals that make up the ship's hull from wasting away. Navy guidelines for maintaining inactive warships call for them to be dry docked for periodic underwater hull maintenance once every 20 years.
The ship will be dry docked at the Philadelphia Naval Shipyard's Dry Dock Number 3, a site of massive importance to the battleship, the release stated. It is where the ship was built from 1940 to 1943 for World War II and then reactivated in 1967.
"The Battleship New Jersey is an incredible piece of history that has traveled the world and aided our military during some of this country's most unstable times like World War II, the Korean War and the Vietnam War," said Louis Cappelli Jr., commissioner director for the Camden County Board of Commissioners. "Even years after its decommissioning, the Battleship plays an important part in our community here in Camden County and preserving it is something we needed to prioritize."
The ship serves as a floating museum and memorial on the Camden Delaware River waterfront. Tours, events and sleepovers are part of its ongoing history.
___
© 2023 Advance Local Media LLC
Distributed by Tribune Content Agency, LLC.