Spencer Caradine, a brave Douglas County firefighter, was born colorblind.
Caradine's colorblindness confuses reds with greens, and can make it difficult to see things in the same perspective as others. After witnessing Caradine's colorblindness in action, his fellow firefighter, Jordan Gardner, wanted to help, CBS News reported.
"When I realized he couldn't see what I saw, I wanted to be able to fix it," Gardner said, later deciding he was going to order special glasses that allow the colorblind to see color.
When Fourth of July arrived, Gardner and the entire fire station came together to present Caradine with the glasses. 
"He told me the first thing he wanted to see was the American Flag," Gardner said.
When Caradine put on the glasses, the entire fire department saw the emotion in his eyes. 
"It blew my mind," Caradine said. "I didn't know what to think or say. Like it threw something through my body and I couldn't control it."
Not only was he able to see the American Flag and all of its color, but he looked all around at the sky, trees, and the rest of his surrounding environment to see the true colors he had missed out on since he was born.
Gardner then jokingly asked Caradine, "Can you see? I want to make sure they work." 
Spencer joined in by laughing and showing how thankful he was to the entire department, but especially to Gardner for planning the entire thing.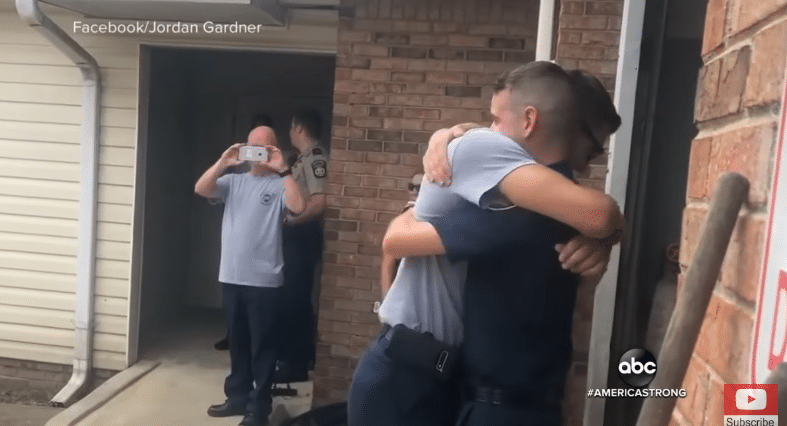 When reporters asked Caradine how it felt, he responded, "It was so much different than I've ever seen. It was so beautiful."