The pleading text messages would come at all hours of the day and night from Kabul, Afghanistan.
I have been forgotten, they often read.
I was lied to.
America is not going to keep its word.
More than 6,000 miles away near Chicago, U.S. Army veteran Chris McClanathan would open each message and wonder how much longer his friend could hold out. Romal, an interpreter for the U.S. military and government contractors for most of his adult life, was among the tens of thousands of Afghan allies left behind when the United States hastily withdrew from the country in August 2021 and the Taliban seized control.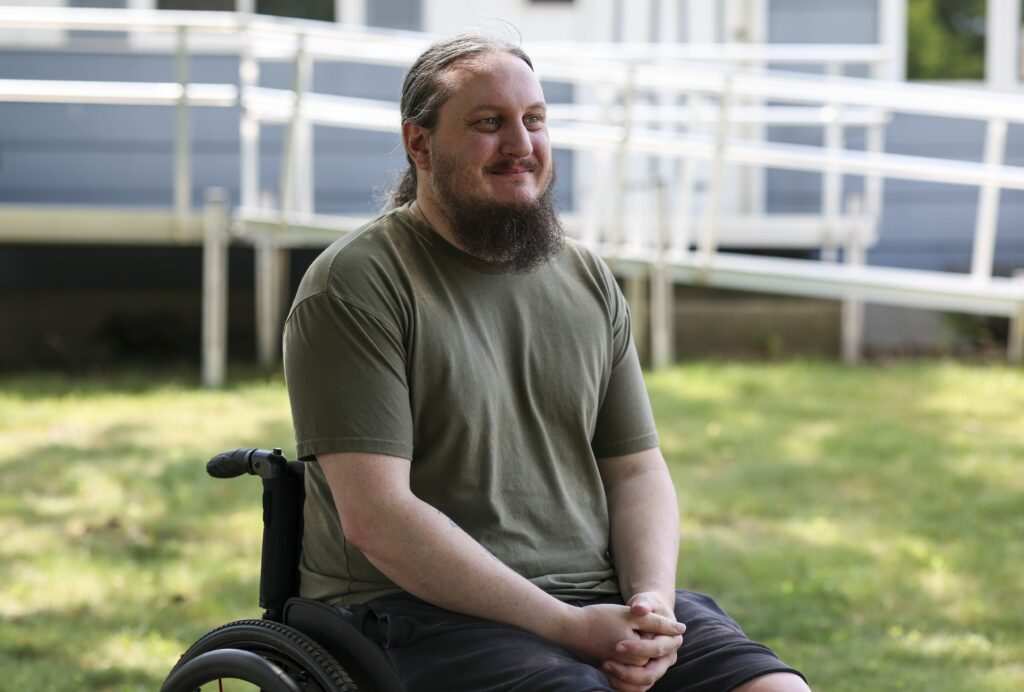 When U.S. troops invaded Afghanistan in 2001, the government promised safe harbor to Afghan allies in exchange for their services. In Romal's case, he believed there would be a Special Immigration Visa for him and his family as repayment for his services at Camp Mike Spann, a northern military base where the locals knew he worked alongside American soldiers.
Romal, whose surname is being withheld for his family's safety in Afghanistan, submitted his SIV application more than three months before the U.S. withdrawal, but the request was swallowed by a system already overwhelmed with similar petitions. When the Taliban took over Kabul, Romal went into hiding with his wife and spent the next 16 months moving from place to place to avoid detection by the Taliban.
The couple was largely alone in their plight, until McClanathan — who had been stationed at Camp Spann with Romal about a decade earlier — reached out after the fall of Kabul to check on his old friend. Once he learned of Romal's struggles, McClanathan became one of the many Afghanistan War veterans trying to help former interpreters escape.
McClanathan, a suburban dad from Dyer, Indiana, began reaching out to elected officials, the U.S. State Department and local media in hopes of finding someone with the power to help extricate Romal.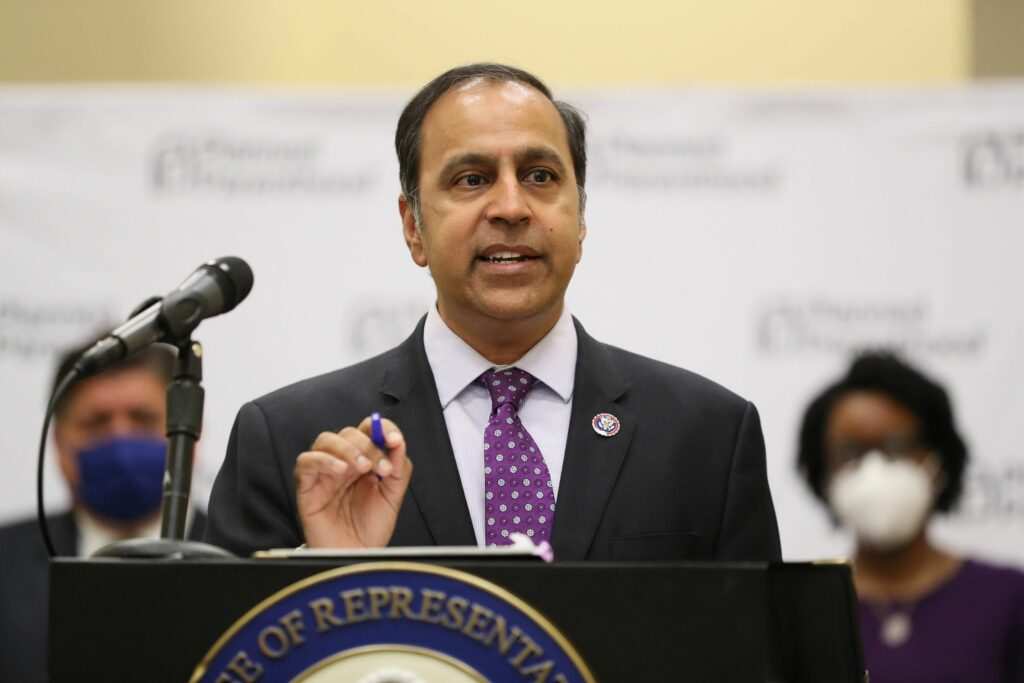 After a story about McClanathan's efforts appeared in the Tribune in August 2021, U.S. Rep. Raja Krishnamoorthi, a Democrat from Schaumburg, volunteered to help shepherd the Afghan interpreter's case despite the fact that neither McClanathan nor Romal had any ties to his congressional district. McClanathan, who had already lost faith in U.S. politicians and government bureaucracy, accepted the offer with low expectations.
But over the next 16 months, McClanathan and Krishnamoorthi's office worked every angle possible to rescue Romal, whose situation grew more perilous with each passing day. For the three men — Romal, McClanathan and Krishnamoorthi — the effort would become a testament to patience, persistence and what it means to keep a promise.
"I knew this was going to end one way or another," McClanathan said. "Either the Taliban was going to get him or we were going to get him out. There was no in between."
A bond is forged
McClanathan met Romal in 2011, when he was deployed to northern Afghanistan. Romal, an outgoing and effective interpreter, already had a job with the U.S. troops there. He worked gate security and went on patrols with the soldiers, assuming all the risks and obligations of a potential firefight. A 20-year-old college student from nearby Mazar-e-Sharif, Romal liked both the paycheck and the protection the Army brought to a region long at odds with the Taliban.
Romal also occasionally brought his English homework to the base, where he found dozens of willing tutors among the soldiers. On long overnight shifts, he talked about immigrating to the United States and giving his family a better life.
"Everyone told me America is the land of opportunity," Romal recently told the Tribune. "I dreamed of these opportunities for my family, too."
After McClanathan left Afghanistan, Romal stayed at Camp Spann for another year and later went to work for a defense contractor in northern Afghanistan, according to employment records reviewed by the Tribune. The two had remained in casual contact over the years, mostly through hitting the "like" button on each other's Facebook posts as they both went about their lives.
In spring 2021, the defense contractor Romal worked for quickly left Mazar-e-Sharif and their employment records fell into the Taliban's hands, Romal said. He received a phone call soon after, with an anonymous voice on the other end saying the regime wanted to talk to him about his work with the Americans. The caller named some of his co-workers too.
Romal said he lied and told them he wasn't in town.
"I will find you," Romal recalled the man saying. "You can't hide yourself here."
Romal, who had been living with his mother, spent the night at a friend's place before heading to Kabul with his wife, Samima. Once in the capital, the couple used their last bit of savings to secure Afghan passports and received their COVID-19 vaccinations so they would be ready to leave as soon as the Americans approved their visa requests.
Their applications, however, were still being processed when Kabul fell to the Taliban on Aug. 15, 2021.
A friend's resolve
Romal and Samima went immediately into hiding, living in a series of homes with the curtains drawn at all times and venturing outside only to move locations. He grew his beard longer, stopped wearing the Western clothing he favored and primarily communicated through encrypted text messaging services.
"I was so scared all the time and could not sleep," he said. "I was depressed. Every single minute I worried about being captured."
Back home in northwest Indiana, McClanathan watched the chaotic U.S. evacuation on television and his thoughts instantly turned to Romal. He took a chance that Romal still had internet access and sent a message to him on Facebook. The reply was almost instantaneous.
Romal had applied for a Special Immigrant Visa in May 2021 because he knew his life was in danger. He expressed confidence that he would qualify for a refugee flight, but he needed the paperwork to pass through the airport checkpoint. To go to the airport without it and try to talk his way in would be a suicide mission, he said.
He begged his American friend for help. McClanathan agreed, assuming the arduous task of securing an extraction from a country in which the United States has no official presence. At the time, McClanathan had no political connections, no immigration experience and nowhere near enough money to conduct an international rescue.
But he agreed all the same.
"I couldn't just leave him there to die," McClanathan told the Tribune. "America made a promise. We had to keep it."
McClanathan began making dozens of phone calls each day to the State Department and elected officials, hoping someone would find a way to get an airport checkpoint pass to Romal and his wife so they could get on a refugee flight to another country. About two weeks into his effort, he shared Romal's story with the media, including the Chicago Tribune and WGN Radio's John Williams, and found a willing partner in Krishnamoorthi.
A race against time
Krishnamoorthi, a member of the House Intelligence Committee, understood how difficult it would be to secure the visa even as the Biden administration devoted more resources to handle the applications. The vetting process took months, sometimes years, and Romal — who had gone through multiple background checks because of work with the U.S. Army and a defense contractor — couldn't wait much longer.
"We knew it was a race against time because the Taliban was after him, " Krishnamoorthi told the Tribune. "So we had to expedite everything at this point."
The congressman said he championed Romal's case because he wanted America to keep its word to an ally. He also wanted to uphold a promise he made to his own father, who immigrated to the United States from India with his family when Krishnamoorthi was an infant.
"We had a pretty challenging journey," he said. "And my father would say to me, 'Think of the greatness of this country.' And he made it clear, both my parents made it clear: Whatever you do, make sure this country is there for the next families who need it. So this was my modest attempt to fulfill my mission statement in life and make sure we were there for Romal and his family at a consequential time."
Krishnamoorthi and his staff began making regular inquiries with the State Department about Romal's application, leading to more than one animated conversation between the congressman and Foggy Bottom. They provided McClanathan with regular, sometimes daily, updates, which he shared with Romal.
As the months passed, Romal's fear and anger mounted at a nearly identical pace. State Department records show more than 11,000 Special Immigrant Visas were granted to Afghan citizens in the year following the U.S. withdrawal, but Romal and Samima were not among them. They remained in hiding, as the Taliban continued questioning family members regarding his whereabouts.
Romal said one hiding spot was even raided by Taliban guards, who accepted his story that he was a shopkeeper from the north who had brought his mother to Kabul for medical treatment. If they had found the cellphone he'd hidden in the room, they would have discovered the truth and Romal would have been killed. In moments like these, he didn't know how much longer he and Samima could live this way.
"I was losing hope," he said. "And I would tell people that they're breaking their promise."
He would express his anger in text messages to McClanathan, who put aside his own outrage in order to lift his friend's spirits.
"However, frustrated I was with the situation, I had to hide it," McClanathan said. "I just tried to be positive. It was easy to do that from here. He was the one who had to live it every day."
Walls closing in
The situation grew even more dire in May 2022, when Romal told McClanathan that Samima was pregnant with their first child.
"This is great news and not great news at the same time," McClanathan texted him.
"I know," Romal responded.
Samima became less mobile as the pregnancy progressed and their peripatetic existence threatened her health. As her due date approached, another cruel reality set in. If the baby was born in Afghanistan, the infant would need a passport from the Taliban government to leave the country and immigrate to the United States.
Submitting a passport application would mean certain death for the couple. They didn't have enough money to take the risk and bribe someone for the documentation either.
If the baby was born in Afghanistan, they would have little choice but to stay. The child would be forced to live in hiding with them.
Romal, McClanathan and Krishnamoorthi all knew they were running out of time.
Krishnamoorthi said he pressed immigrations officials again, telling them they had Romal's life in their hands and they needed to act accordingly.
"We were working against time. We couldn't go through the usual bureaucratic processes or deal with the minutiae of a government that is divorced from what the ground realities are," Krishnamoorthi said. "And so what I remember in my conversations with certain key State Department officials is trying to tell them exactly what is going on in Romal's life … and to try to put them in his shoes."
The congressman's arguments proved persuasive.
A harrowing escape
On Christmas Day 2022, the State Department notified Romal via text that it had arranged for his evacuation. He immediately forwarded the message to his old Army buddy.
"I'm so happy," he wrote to McClanathan.
Romal was given the time, date and location to meet an unmarked van that would drive him and Samima — now nine months pregnant — over the border to Pakistan. They were instructed to bring only one handbag apiece, avoid wearing Western clothing and to refrain from carrying U.S. dollars. It would be a dangerous, overnight journey with no guarantees, but it was their first, last and best shot at freedom.
The van met them around 1:30 a.m. Dec. 27 and began making its way toward the border. To this day, Romal does not know who the non-American driver was or how he came to be hired by the U.S. government. The U.S. State Department declined to comment.
Samima hid Romal's phone in her undergarments, knowing Taliban guards would be unlikely to search a woman. Before leaving Kabul, Romal tapped out a quick message to McClanathan.
"We are on the way from Kabul to Pakistan," it read. "There are two more families with us. Right now, everything is OK."
Back in the United States, McClanathan and Krishnamoorthi knew Romal and Samima were beginning their journey around 3 p.m. Chicago time. They also knew there would be at least two checkpoints along the way and that they wouldn't hear from Romal for almost an entire day, even if everything went according to plan.
Both held their breath.
McClanathan spent a restless day, checking and rechecking his phone.
At 11:23 p.m. Chicago time, a message appeared. Five words that represented everything he had worked for over the past 16 months.
"Hey, we passed the border."
Romal and Samima arrived safely in Islamabad several hours later. As predicted, their van was stopped multiple times along the route by armed guards, but Romal said the driver talked his way past each checkpoint. Samima, exhausted by her pregnancy and the emotional toll of the past 16 months, slept nearly the entire journey.
The couple went immediately to the hotel where they would stay until Samima had the baby and later to the U.S. Embassy. They also took a walk outside without worrying about their safety for the first time in more than a year.
Three weeks later, Samima gave birth to a daughter, Athar. Though cleared to immigrate to the United States, the family stayed in Islamabad for the next few months until Athar could be vaccinated ahead of her long airplane flight.
Romal texted McClanathan a picture of his daughter shortly after her birth.
"Please welcome her to the world," the message said.
Romal, Samima and Athar arrived in Seattle in May, greeted at the airport by Romal's sister, who had immigrated to the United States years earlier.
"When I saw my sister at the airport, I just hugged her and cried," Romal said. "For the first time in a long time, I felt safe."
Romal has settled into a quiet life in suburban Seattle. For now he's living with his sister's family and recently got a job working in quality control for a local engineering firm. He wants to enroll in college and earn a computer science degree. He spends as much time outside as possible.
He worries about the approximately 60,000 Afghan citizens whose Special Immigrant Visa applications are currently under review, according to U.S. State Department statistics. There are tens of thousands more who have expressed interest, but have not submitted their petitions for various reasons.
Enveloped by his hard-earned freedoms, Romal focuses on the gratitude he feels toward McClanathan, Krishnamoorthi and the congressional staff who made his new life possible. His only regret, he says, is that his daughter wasn't born in the United States. She'll become a citizen, he said, but he had dreamed of her having this country as a birthright.
When reminded that Krishnamoorthi came to America as an infant, too, and now serves in Congress, Romal nods. It's possible the same opportunity awaits her.
"Maybe," he says, "but she can't be president of the United States."
Romal and McClanathan — whom he respectfully refers to as "Mr. Chris" when speaking about him to others, but "Bro" in text — haven't seen one another yet because of their schedules and steep airfare prices.
"Mr. Chris is my big brother," Romal said. "He kept me strong."
The two text regularly, with Romal sending an endless stream of pictures of his new life:
His backyard. His garden. A visit to the Seattle Space Needle.
And of his daughter, Athar. The doe-eyed, grinning embodiment of an unbroken promise.
___
© 2023 Chicago Tribune
Distributed by Tribune Content Agency, LLC.