It's been nearly 25 years since Penny Flecker looked through the glass door of her west Columbia home and found a woman dressed in an Army uniform. Her mind raced to her identical twin sons, Norman and Alex.
"I immediately knew something happened to one of the boys," Flecker, 80, said. "I opened the door and then I backed away and just crouched down."
Both of Flecker's sons were stationed in South Korea as Army pilots. The official came inside and delivered the news that every military parent dreads.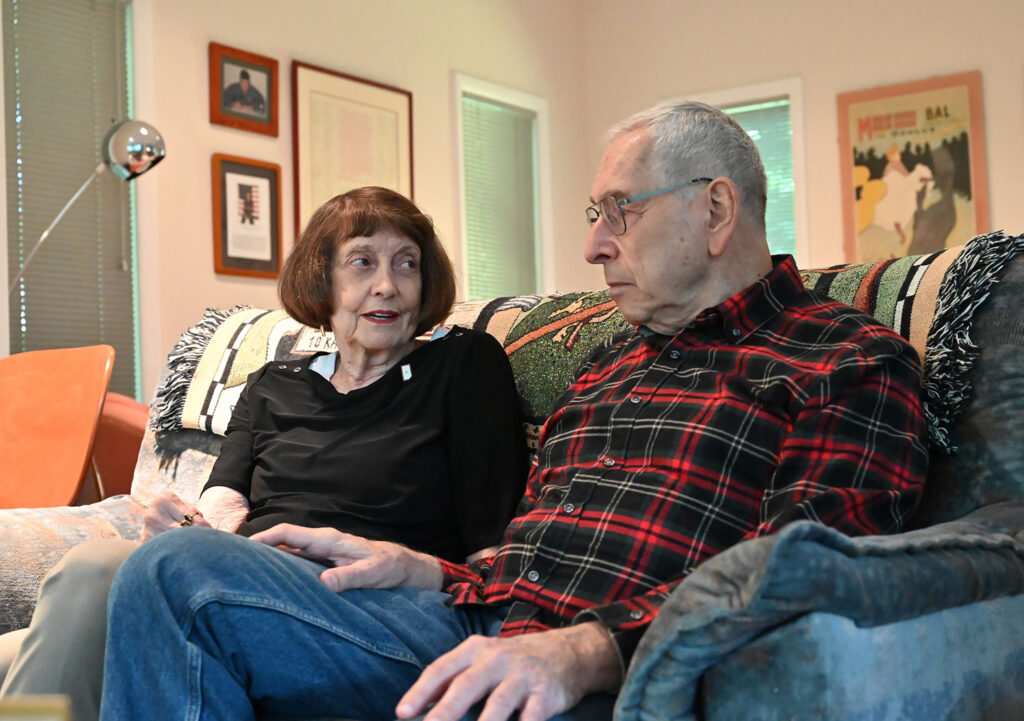 On June 30, 1998, Norman and two other crew members were aboard a Black Hawk helicopter that encountered monsoon storms and crashed into a mountainside near the town of Kapyong, about 24 miles northeast of Seoul. It took several days before a search team could navigate the bad weather and steep terrain to recover their bodies.
The moment she heard about the accident still feels frozen in time, Penny said, as she, her husband, Manny, and their family have dealt with the loss in the ensuing two and a half decades.
"When you think of how it came to 25 years, it's such an impossible concept," she said. "It's like, how old is the Earth? How long have the dinosaurs been gone? I don't have a way to hold that."
Yet, as the minutes, weeks and months tick by, the memory of a life cut short has grown stronger in the minds of those who knew Norman as well as those who did not.
Since 1999, the Fleckers have presented an award named after Norman to a University of Virginia ROTC cadet who exemplifies the characteristics he embodied while in the program and the Army – unmatched selflessness, work ethic and integrity.
"It's just a really cool way to keep his memory alive," said Alex, 49, who now lives in Potomac with his wife, Barbara Byers, and two children, Thomas, 20, and Katherine, 15.
Last month, the family traveled to Charlottesville where Alex presented the award to its most recent recipient, 2nd Lt. Tyler Litchfield, of Falmouth, Massachusetts. As difficult as it may be, Alex says it's an honor to tell Norman's story again each year to the freshly commissioned officers.
"He was an awesome guy," Alex said. "He was a best friend. He was just a special human being that had a lot to give and gave a lot [and] ultimately gave all way too soon."
From Columbia to Korea
Unlike other parents of twins they knew, the Fleckers didn't give their boys rhyming names or dress them alike after they were born in 1974.
"We never treated them as a pair," said Manny, 81, who acquired the role of stay-at-home dad and took ceramics lessons while Penny taught deaf students in Montgomery County when the young family moved to Columbia in 1978.
While the twins explored their differences, it was also evident from an early age that Norman and Alex were a pair to each other. They attended Atholton High School in Columbia, where they played lacrosse for four years in addition to running cross country in their senior year.
"Norm just took to it and was phenomenal right away as he did with most of the things he did in his life," said cross country teammate and friend Scott Woods, 49, who Norman talked into going on summer training runs.
Despite initially wanting to split paths in college, the brothers ultimately both enrolled at the University of Virginia in 1992 after receiving ROTC scholarships. They stayed in separate dormitories freshman year, but soon pledged the same fraternity and were roommates as juniors.
While the twins had always gravitated toward leadership roles, their decision to join the military ran counter to their family's pacifistic traditions. Both Penny and Manny had protested the Vietnam War in Washington, and even named Norman after pacifist activist and socialist politician Norman Thomas.
"It started out as just a thought of a way to pay for college," Alex said. "Some kids are like, 'I want to be in the Army when I grow up' and that was definitely not the case."
Penny and Manny came around to the idea of their sons in the military when they watched the boys fall in love with the tight-knit program and defended its merits.
"They just embraced it in such a wholehearted, ethical manner," Penny said. "When they made their case about why they were choosing ROTC, it made all the sense in the world to us."
After graduating in 1996, Norman and Alex chose to pilot helicopters and attend Army aviation school in Alabama. Alex joked the first time they finally did something independently was when the two deployed to different bases in Korea.
As an officer overseas, Penny says Norman never stopped speaking up about the things he believed in. Upon realizing the mess hall at Camp Stanley closed when the last soldier ate, leaving some civilian workers hungry, he campaigned for longer hours.
In Korea, the twins tried to meet up at least once a month at each other's bases and in Seoul. They planned to get together after Norman was assigned to drop off personnel at Camp Humphreys, the Army garrison in the seaport town of Pyeongtaek, where Alex was stationed. Norman's Black Hawk never arrived.
"You definitely didn't walk around with fear all the time, but you just know it's a reality of military aviation that accidents can happen," Alex said. "I think pretty quickly I started to get nervous."
Remembering Norman
Alex escorted his brother's body on the flight home, joined by one of Norman's friends from Camp Stanley. The casket was draped with a flag that had flown over the U.S. Capitol on the twin's 21st birthdays and had been given to them as a gift by Penny.
While Alex was given the option to move on to his next assignment, he chose to return to Korea after Norman was buried with full military honors at Arlington National Cemetery.
"I flew a couple of times, and that was hard," said Alex, who piloted Chinook transport helicopters. "Not because I was worried for my own safety. … It was more hard just because it brings you back to how he died."
After the crash, letters poured into the Flecker household from service members who knew Norman. They described a soldier always willing to go the extra mile, whether it was five more minutes in the gym or another lap racing around a rice paddy field.
"He certainly taught us how precious life was, but he also taught us how to live it to the fullest," said Col. Dan Reynolds, 49, one of Norman's ROTC classmates.
Alex continued his military career and deployed to Kuwait and Iraq in 2003 shortly before his six-year commitment was set to expire. His son, Thomas, was born just days before he returned and Manny drove Alex through the night to Rochester, New York, to meet the newest Flecker.
"Alex came into BWI before midnight on the fifth anniversary of Norman's death," Penny said. "It felt like an incredible miracle."
After being honorably discharged from the Army as a captain, Alex says it took years to grapple with the loss of his brother, with whom he shared nearly every waking moment. Above all, Alex wishes his children had gotten to know their uncle as a person, not just an Army hero.
"What they're missing is just an amazingly caring person that would have been funny as heck," he said. "They would have just really loved him getting to know them as a human beings.
"He'd do anything for his friends and his loved ones."
Penny and Manny Flecker have sought ways to honor Norman's memory through the years. Penny recently served on a committee to select words to be engraved on the base of the Howard County Veterans and Military Families Monument, which officials hope to dedicate in Columbia in 2025.
Her favorite word the group landed on was "integrity," a trait central to the statement Norman wrote as a cadet for his Commissioning Day in 1996.
"You don't have to be perfect, but you do have to be a person of integrity," Norman wrote. "Remember: There is no harder personal character trait to obtain, and none easier to lose. Yet, there is none other which is respected and followed such as it is, or one that will bring you as great personal happiness."
___
© 2023 The Baltimore Sun
Distributed by Tribune Content Agency, LLC.