A southwest Wyoming state park recently welcomed a rare animal: a white bison.
A photo of the new calf and its mother was shared on Facebook recently by Bear River State Park officials. According to Cowboy State Daily, the white calf bison was born quite small at only 30 pounds.  
"Well – our two-year-old white bison is now a mother! Born this morning, the calf appears mainly white! As the coloration is a result of a very small amount of cattle genetics mixed in rather than a fluke like albinism or leucism, it isn't unusual that the calf is white too. Please continue to give the bison room to try out motherhood and tend to their young!" the park's Facebook post stated.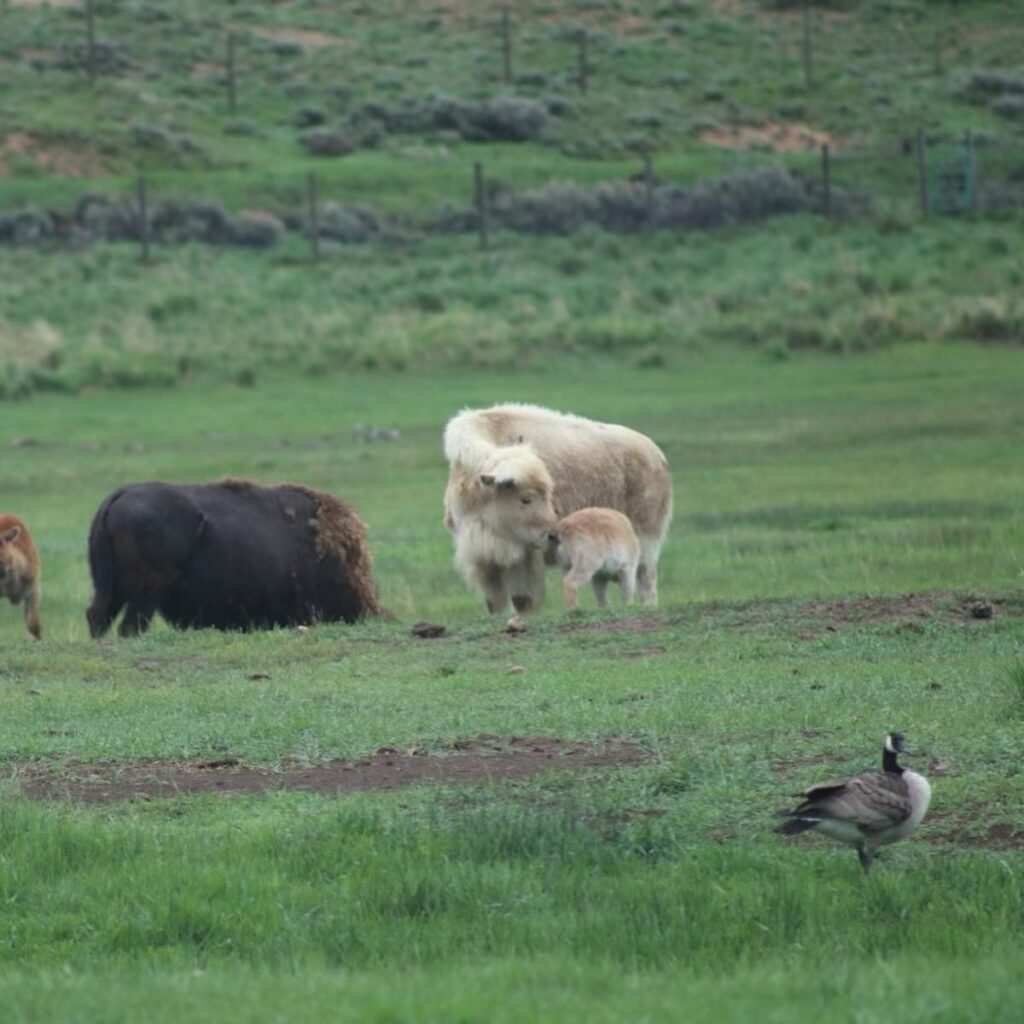 According to the National Park Service, the birth of a white bison is celebrated by various indigenous tribes. A white bison calf is considered to be "the most sacred living thing on Earth" to some tribes, including the Sioux, Cherokee, Navaho, Lakota and Dakota.
"We're not sure if it's a bull calf or a heifer calf," park assistant superintendent Tyfani Sager said. "They're real furry and it's hard to tell right off the bat." 
Sager added that most bison today have "some cattle genetics" after being hunted almost to extinction in the late 1800s.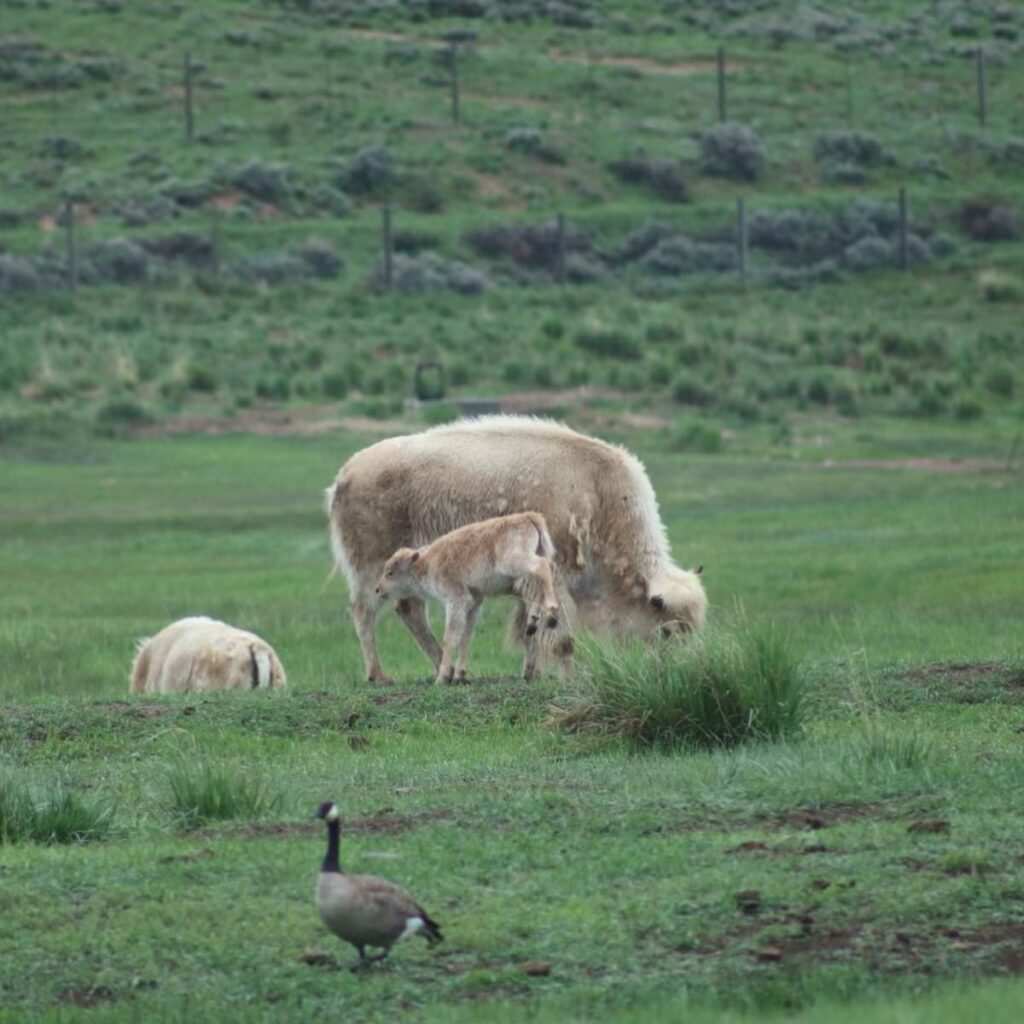 "The calf is a sign to begin life's sacred loop. Some American Indians say the birth of a white calf is an omen because the birth takes place in the most unexpected places and often happens among the poorest of people. The birth is sacred within the American Indian communities, because it brings a sense of hope and is a sign that good times are about to happen," the National Park Service website states.