Not many know this, but the National Navy SEAL Museum quietly dedicated a monument honoring underwater demolition teams from as far back as World War II at Miramar National Cemetery back in August 2021.
According to a CBS 8 from then, a ceremony held at Miramar's Memorial Walkway included appearances by Ret. Navy Chaplain Rev. Michael Shockley, SEAL Capt. Todd Perry, Ret. SEAL Warrant Officer Lance Cummings, Cemetery Director Greta Hamilton and other local dignitaries.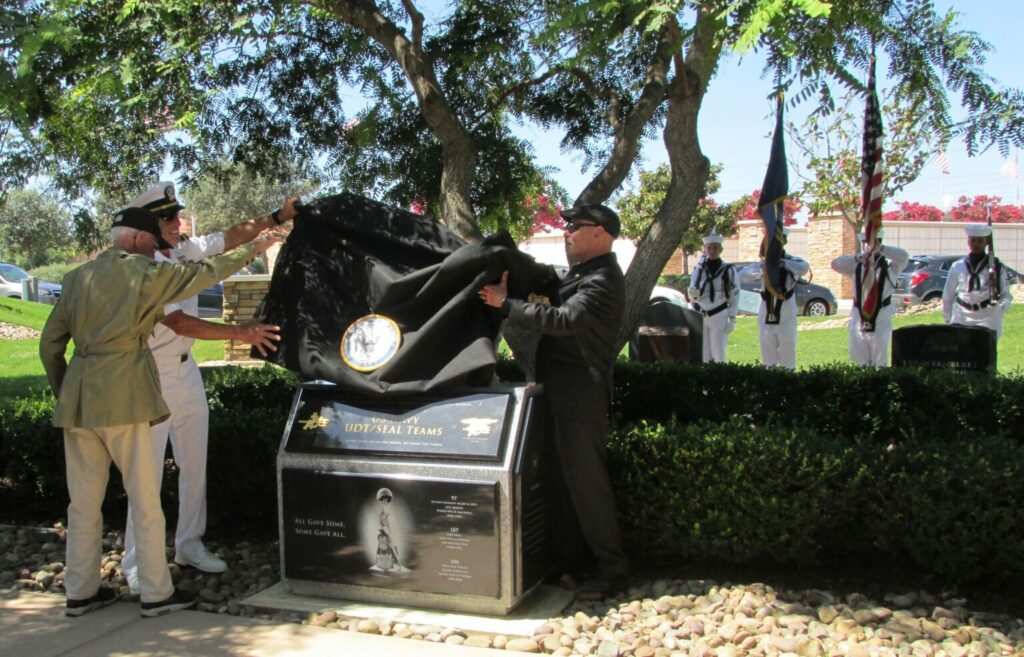 The ceremony also featured a flyover by Helicopter Sea Combat Squadron 21, known as the Blackjacks, from the Naval Air Station North Island.
The monument was erected in honor of the fallen troops from the Navy's underwater demolition teams from World War II. The elite service members would swim into enemy territory to conduct reconnaissance missions, detonate defensive explosives, and destroy other natural or man-made obstacles blocking Allied forces.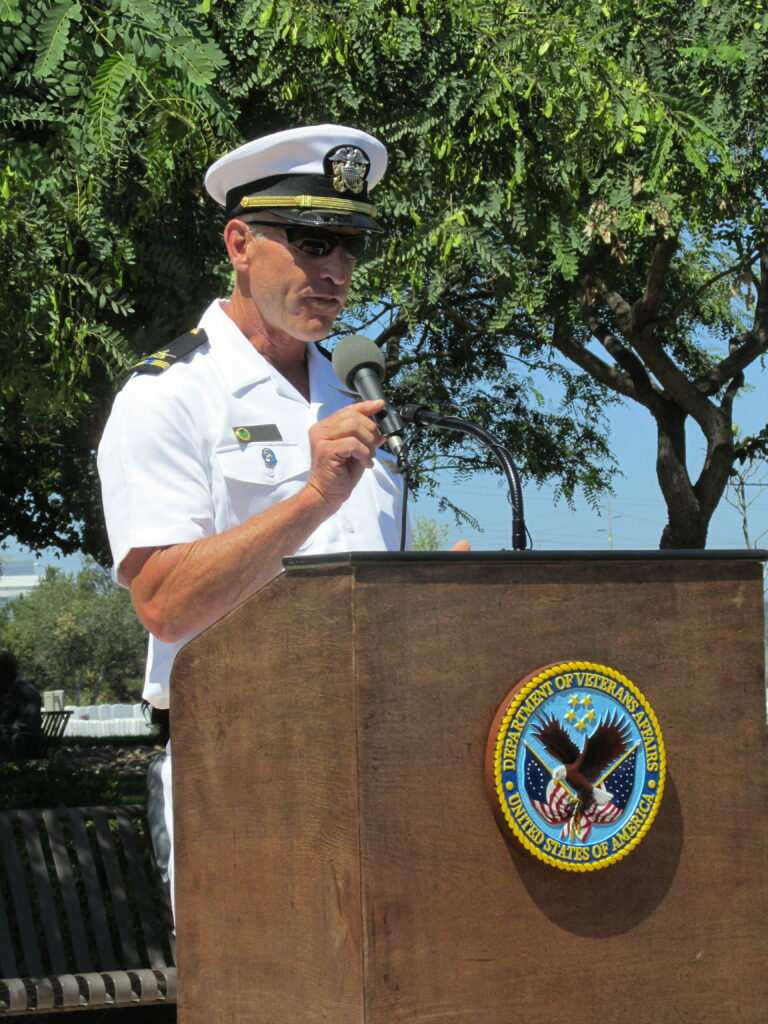 It also honors fallen maritime commandos who offered defense and tactical support, as well as those who gave all from United States Navy SEAL Teams.
The project was part of a coordinated effort between Ret. SEAL Special Operator Chief Michael Meoli and the National Navy SEAL Museum.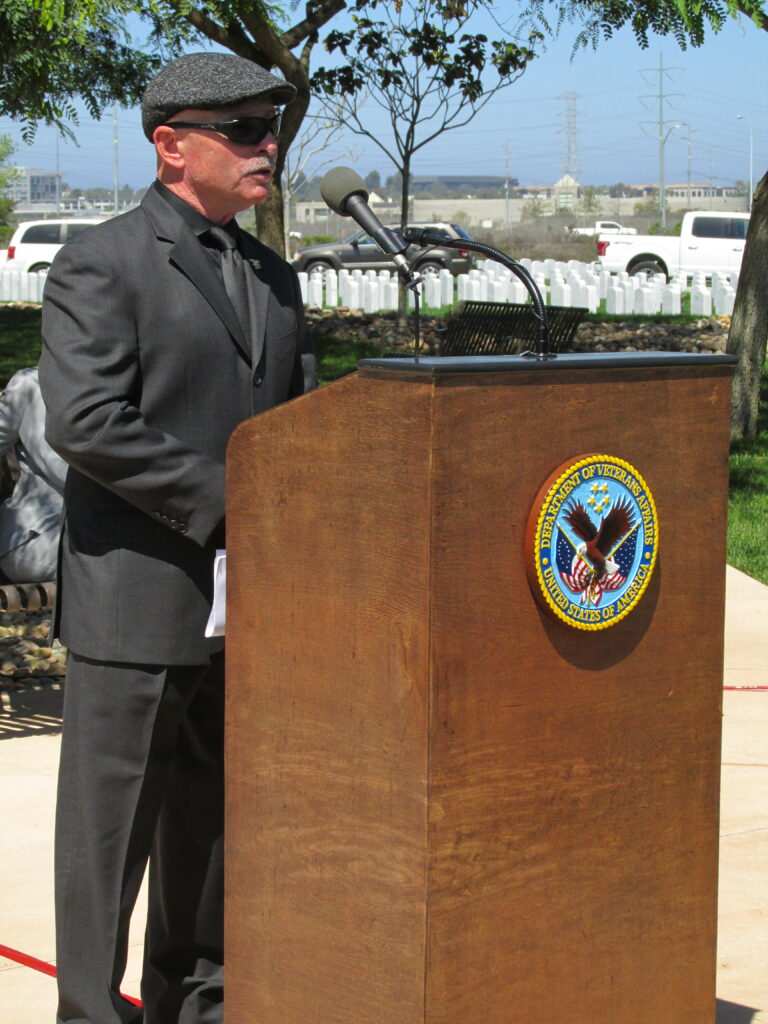 "After attending so many military funerals for brother and father UDT/SEALs between Fort Rosecrans and now Miramar National Cemetery, I was honored to serve as project manager for the UDT/SEAL Monument," Meoli said.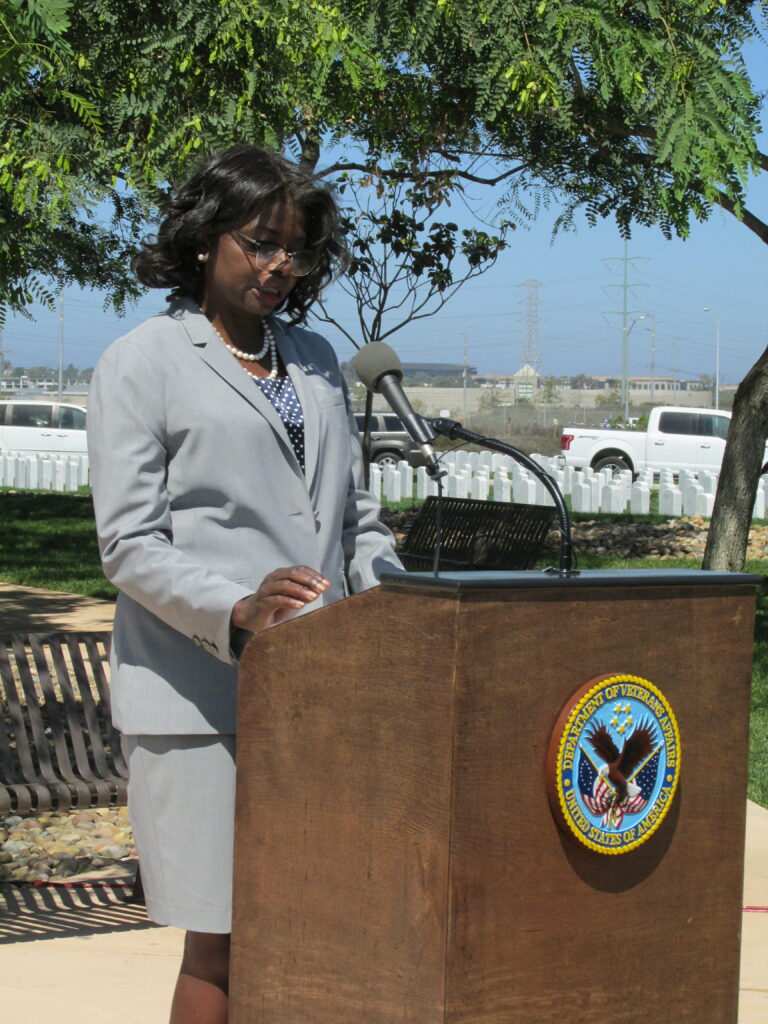 Meoli said the monument "honors those frogmen who went before us who created and perfected our trade craft," as well as those who "made the ultimate sacrifice, the Gold Star families they left behind, and the inspiration for SEAL candidates yet to be trained, tested and selected."
"Etched in stone you will find our SEAL code, parts of our SEAL ethos, a chronology of our history and a record of those from our small ranks who gave their lives to protect freedom in various theaters of war," he said.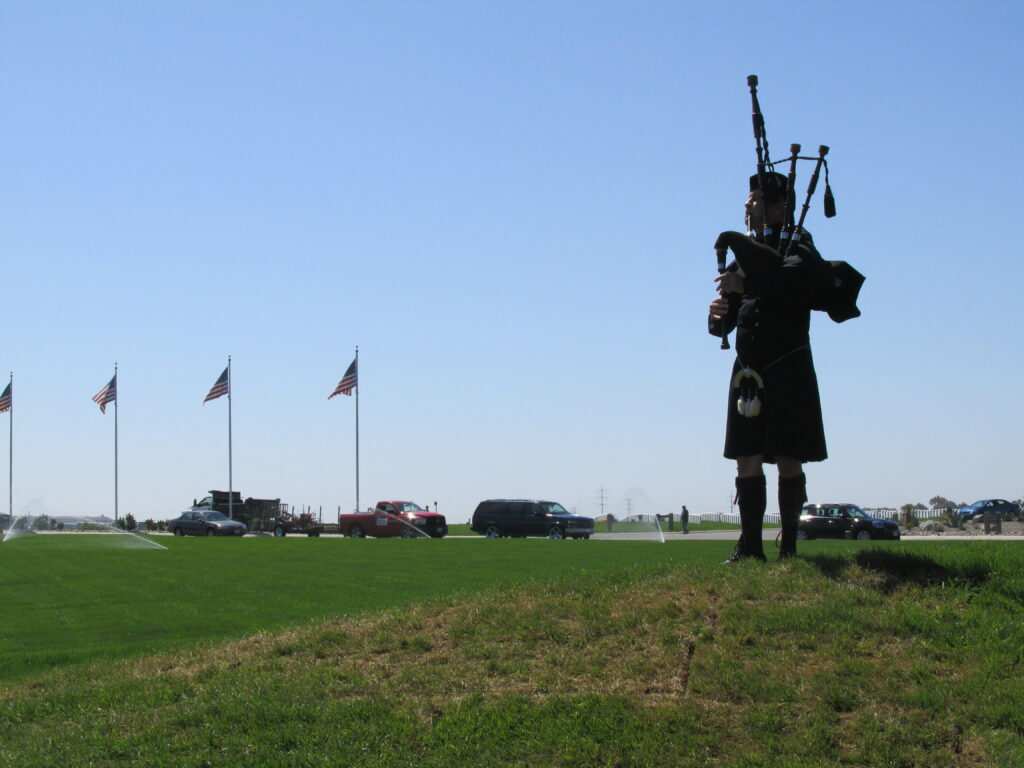 Multiple former Navy SEALs have spoken out about President Joe Biden's chaotic withdrawal from Afghanistan that left 13 troops dead, 18 others injured, and hundreds of Americans behind enemy lines, in addition to $85 billion in U.S. military equipment, which is now in the hands of the Taliban.
Retired Navy SEAL Jocko Willink posted a video on Instagram Monday detailing how he would handle the Biden administration's disastrous exit.
"In the next 48 hours, America will be in control of most major airports in Afghanistan," Willink says, hypothetically explaining what he would do if he was Commander-in-Chief. "Any resistance we meet from the Taliban or otherwise when we seize these airports will be destroyed completely and without mercy."
"From those airports, we will conduct rapid strike rescue missions until we have recovered and evacuated all our citizens, allies and friends. Any person that interferes with these operations will be killed," he continued. "We will also recover or destroy all aircraft, vehicles, weapons and sensitive equipment we left behind. Any person utilizing, guarding, or located within close proximity to these weapons or equipment will be killed."
Former Navy SEAL Rob O'Neill — who killed Al Qaeda terrorist leader Osama bin Laden in 2011 — also blasted President Joe Biden and his administration for its handling of the rapidly deteriorating situation in Afghanistan and called for the resignation of Chairman of the Joint Chiefs of Staff General Mark Milley.