Enjoying our photo galleries? NJ.com is offering a new benefit to subscribers: Free, high-res photo downloads — as well as the option to purchase keepsakes at a 50% discount.
The NJ Army Tank Pull, an event intended to raise funds and support for veterans in need, returned to Clifton for the 13th year.
The annual event, hosted by the New Jersey Knights of Columbus, Catholic Charities, Diocese of Paterson, and veteran partners from throughout New Jersey, took place on Clinton Avenue on Sunday, June 11.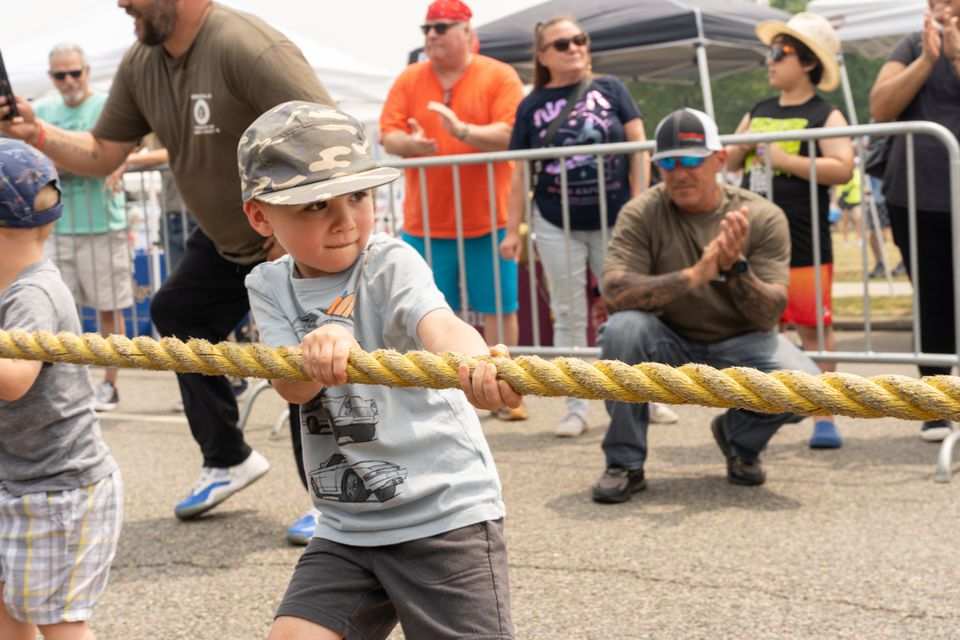 Since its start, the NJ Army Tank Pull has raised $1.8 million to support veterans.
The Tank Pull Challenge presents participants with a physical test of endurance as they "join forces" to overcome the seemingly insurmountable task of moving an immovable object — an 80,000-pound tank mounted on a flatbed truck. The event serves as a rallying cry for competitors to embrace the challenge and defy the impossible. Teams from corporate and nonprofit sectors participated in this year's event.
The block-long event area was closed to traffic. Representatives from various veterans groups from across New Jersey were present, raising awareness for their respective causes.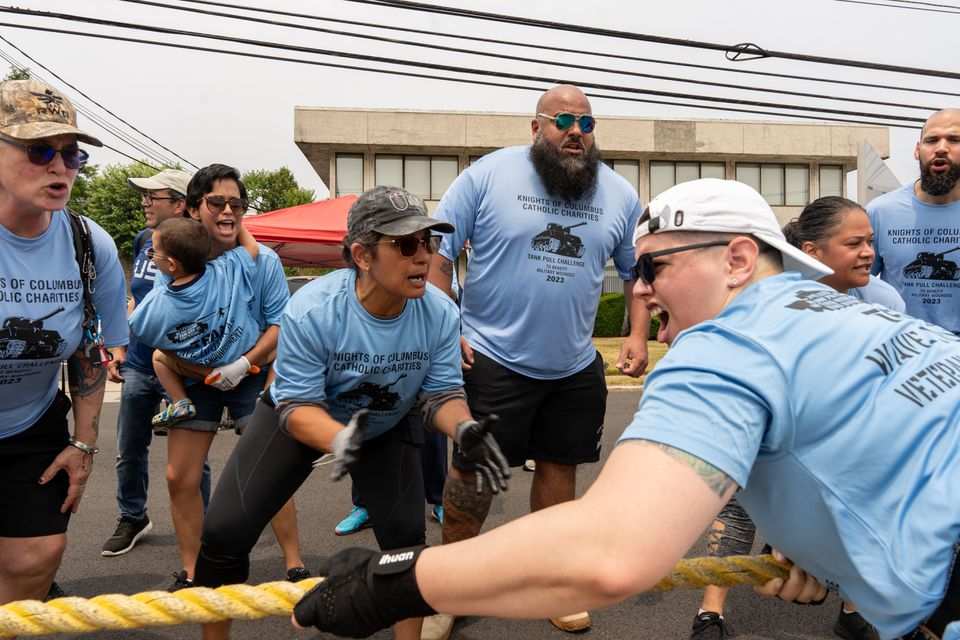 Proceeds from the event will benefit Catholic Charities Veterans Services, dedicated to assisting homeless veterans or those at risk of homelessness. Additionally, funds raised will support organizations including the Independence Corps, Paramus Veterans Home, Clifton Cares, Clifton Veteran's Association, Wreaths Across America, Welcome Home Vets NJ, and the NJSOSVETS.
The event also featured the presentation of the 2 Sean V. Hughes Memorial Scholarships to graduating seniors.
"We are honored to collaborate with the Knights of Columbus for the New Jersey Army Tank Pull," said Scott Milliken, CEO of Catholic Charities Diocese of Paterson. "This event holds great significance as we come together to express our gratitude to those who have served our great nation."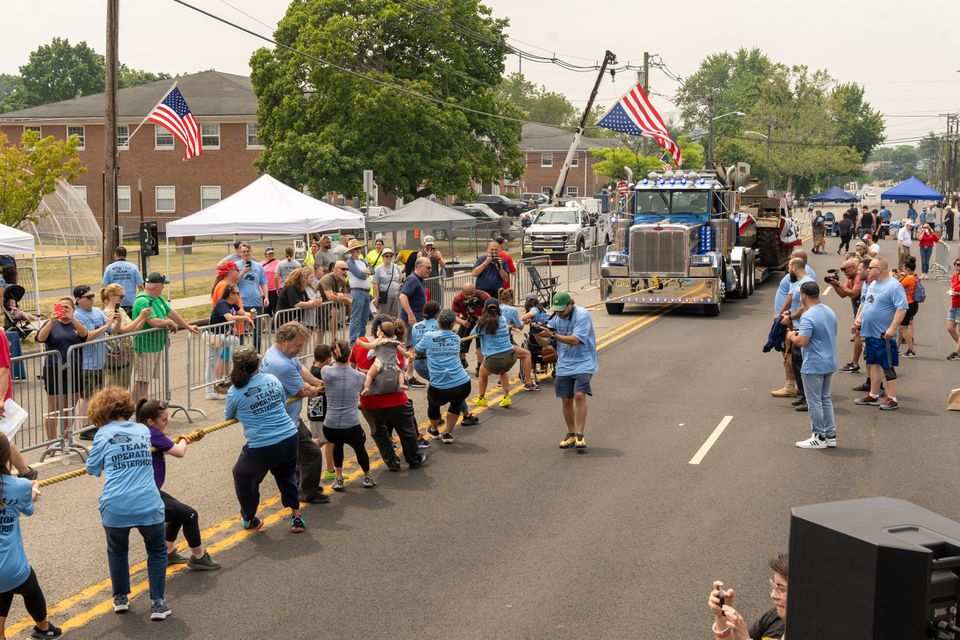 "The NJ Army Tank Pull is a momentous celebration of our country, our veterans, and those who make a meaningful difference in their lives," said Chris Brancato, Catholic Charities Development director.
"This event provides a tremendous opportunity to express our gratitude to the men and women who fought for our flag and freedom," said John Hughes, the event founder and co-chair. "It brings us joy to support and give back to our veterans."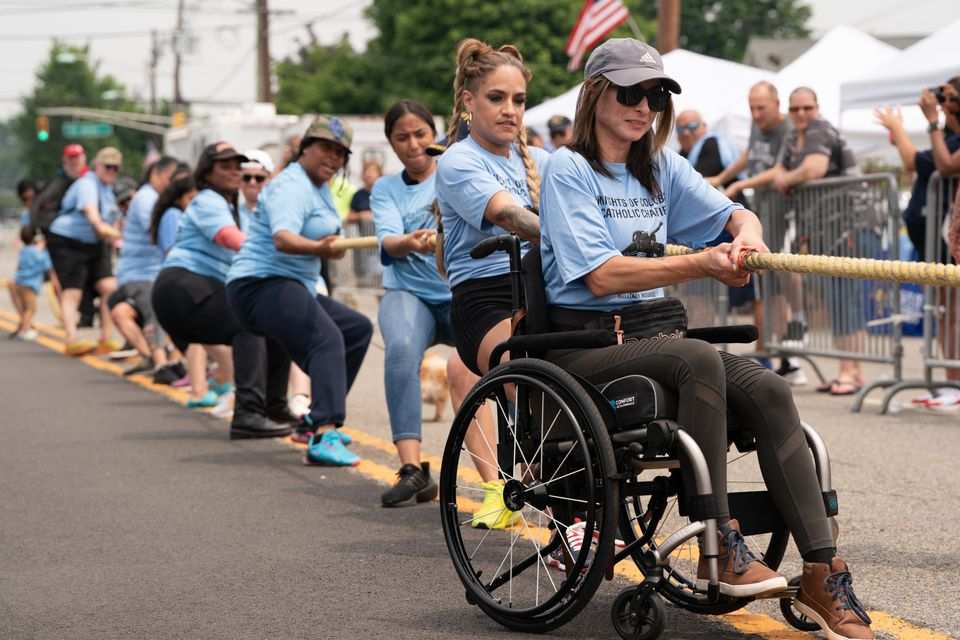 Hughes added, "Less than one percent of the population in this country serve in the military and they put their lives at risk not knowing what the end result will be of their service. We need to be there to support them. For 13 years, the New Jersey Army Tank Pull has raised $1.8 million for veterans including those who have been wounded in combat. We are grateful to the City of Clifton, and our many sponsors, volunteers, and supporters who have made it all possible." Hughes is an U.S. Army National Guard veteran, who served in the military during the Vietnam War.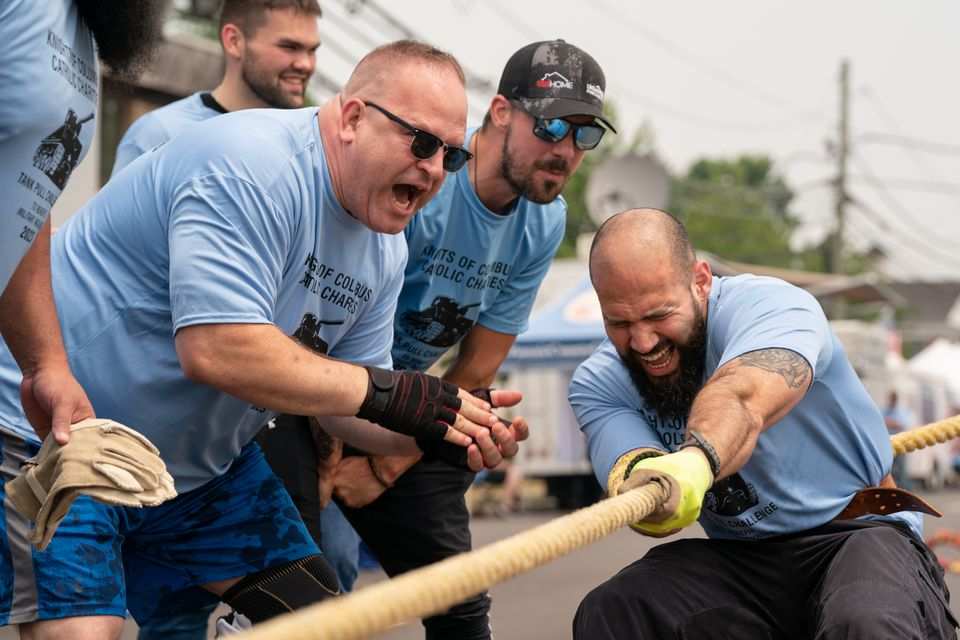 Brancato noted, "A record 48 teams came out to the Knights of Columbus/Catholic Charities, New Jersey Army Tank Pull. This event is a celebration and commemoration of those who have served our country. Thousands of individuals show their support for Tank Pull through attending or contributing and by doing so are also showing support for our nation. We are grateful to everyone who gave their time and treasures in any way and are looking forward to the 14th annual Tank Pull next year!"
Quickest Pull Time
Pullin Badgers (IBEW 94) 6.10 seconds
NFL Alumni 7.10 seconds
IBEW Local 743 7.42 seconds
Lowest Team Weight
Operation Sisterhood 176 lbs
Vergona Crane Co. Inc 184 lbs
NJSOSVETS 206 lbs
___
© 2023 Advance Local Media LLC
Distributed by Tribune Content Agency, LLC.