For the longest time, Billy Joel's monthly concerts at Madison Square Garden have been a staple of New York City. And now he's movin' out.
The Piano Man's residency at the famed Manhattan arena will end in July 2024 after his 150th lifetime show there, MSG CEO James Dolan announced Thursday at a news conference attended by Joel and Mayor Eric Adams.
"It's hard to believe we've been able to do this for 10 years," Joel said.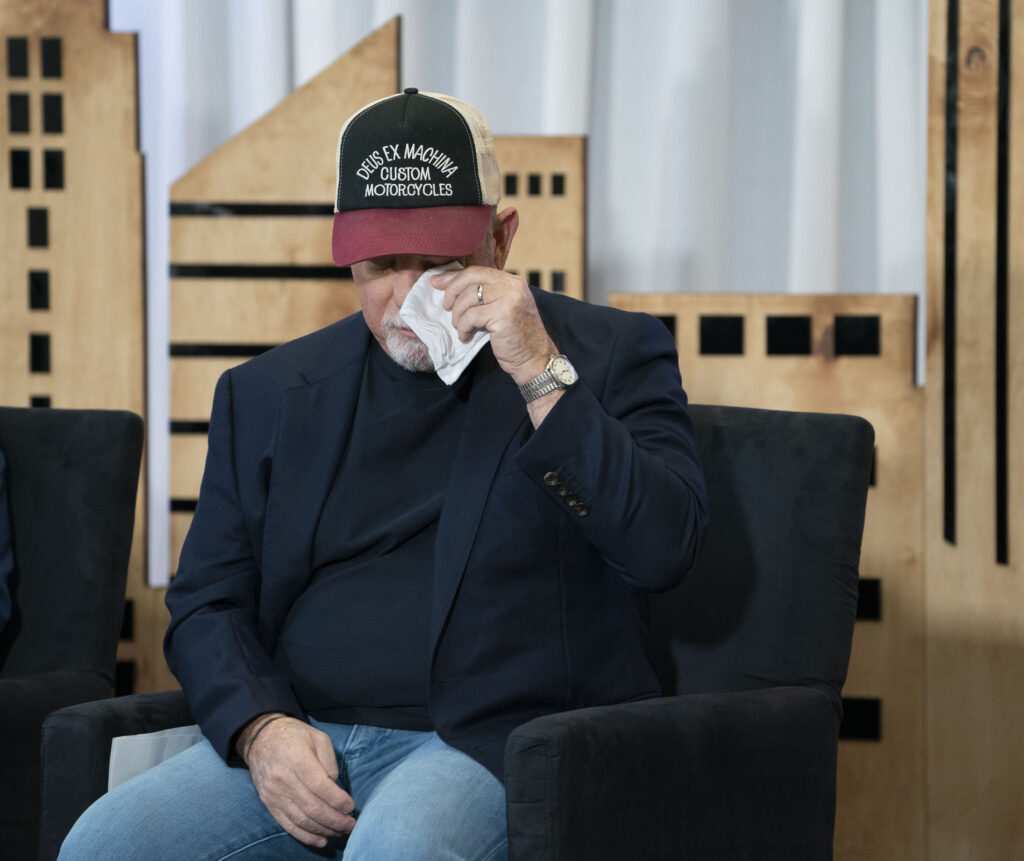 "It keeps selling and people keep coming and people keep buying tickets, and I'm now 74. I'll be 75 next year. It seems like a nice number."
The Bronx-born, Long Island-raised Joel kicked off the regularly sold-out residency in 2014. Joel holds the record for the most consecutive shows at the world's most famous arena. He performed his 90th concert of the residency last month and is set to return Friday.
"This was a revival, not merely a residency," Adams said Thursday. "This was a moment for New Yorkers to state that no matter what we went through, or what we are going through, we can come in and get the energy that comes from that piano, from that voice, from the surprises that came every day."
Joel's concerts feature a marathon of career-spanning hits including "New York State of Mind," "Scenes from an Italian Restaurant" and "Piano Man." The Garden shows have repeatedly welcomed surprise performances since 2014, including by Bruce Springsteen, John Mellencamp and Olivia Rodrigo.
Between his Garden concerts, Joel has performed stadium shows throughout the year with Stevie Nicks, with stops thus far including Southern California, Nashville, Tennessee, and Hollywood, Florida.
"Despite what you've read, I'm selling my house in Long Island, but I'm not leaving New York," Joel quipped Thursday. "I'm just spending a little more time down in Florida like old Jewish guys do from New York City. We're just here to hype the next 10 shows."
Joel released his first studio album, "Cold Spring Harbor," in 1971. In the five decades since, he's received a legend award from the Recording Academy and entered the Songwriters Hall of Fame and Rock and Roll Hall of Fame.
The COVID-19 pandemic paused Joel's residency for 18 months. Ahead of his November 2021 return, Joel told the Daily News playing at the Garden is "always exciting."
"The fact that we can continue to sell out Madison Square Garden after 120 sellout shows at the Garden is beyond my understanding," Joel told the Daily News in 2021.
"Who are these people? Where are they coming from? Is everybody in the world coming here? Because they keep coming. They keep buying tickets. I was asked, 'How long will this residency last?' And I said, 'As long as there's ticket demand, or as long as I can physically do it.'"
Thursday's announcement was also attended by former New York Rangers star Henrik Lundqvist, who called the Garden home for 15 seasons. Adams said he begins his day by listening to "New York State of Mind," while Dolan said "no other city in the world could have hosted this" residency.
"Billy, although the residency is coming to an end, we look forward to an exciting closing run to celebrate all that you've accomplished," Dolan said, "and forever welcoming you back home to the Garden anytime — anytime — you'd like."
___
© 2023 New York Daily News.
Distributed by Tribune Content Agency, LLC.