The Memorial Day parade in Metuchen held a special significance this year as residents of the small borough gave a hero from the past a final welcome home.
Monday's parade was dedicated to Sgt. Michael Uhrin, whose remains were recently identified 79 years after his death in a World War II battle. Following a ceremony attended by neighbors and Uhrin's surviving relatives, the Middlesex County airman was laid to rest beside his late parents at Hillside Cemetery in Metuchen in a private ceremony with military honors.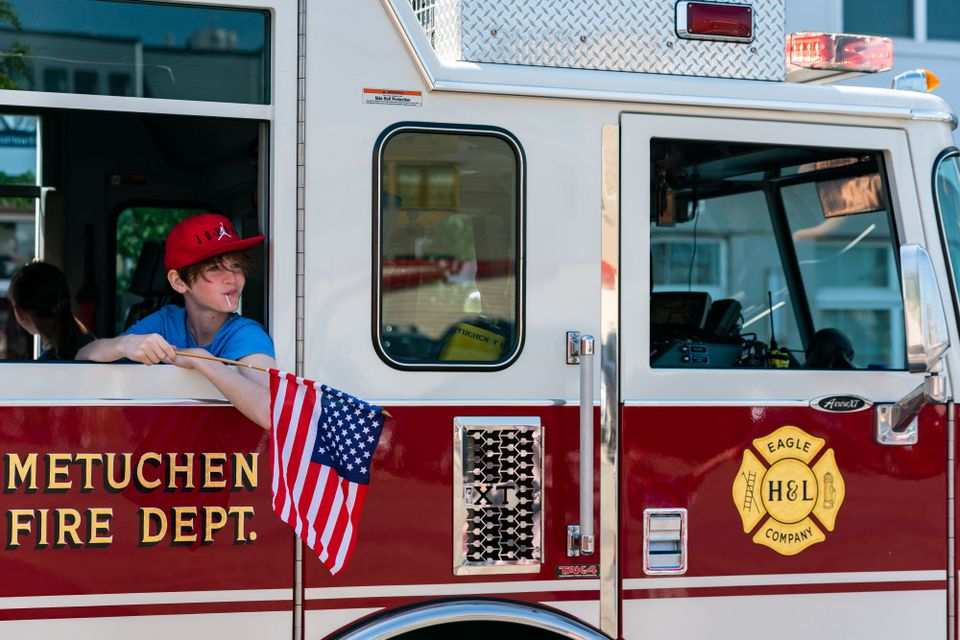 Uhrin's family credited military researchers with using DNA to identify his remains decades after his death, bringing unexpected closure for his relatives.
"We never thought we could find his body," Uhrin's nephew, Michael Joseph Uchrin, previously said. "I thank them so much for their service."
Uchrin, who is 78 and lives in Arizona, flew to New Jersey to bury his long-lost relative. He was accompanied on Memorial Day by his children and grandchildren.
"The way everybody has worked together to make this happen, I'm just so happy — it's unbelievable," said Uchrin (who spells his last name slightly differently than his late uncle). "I'm overwhelmed with joy."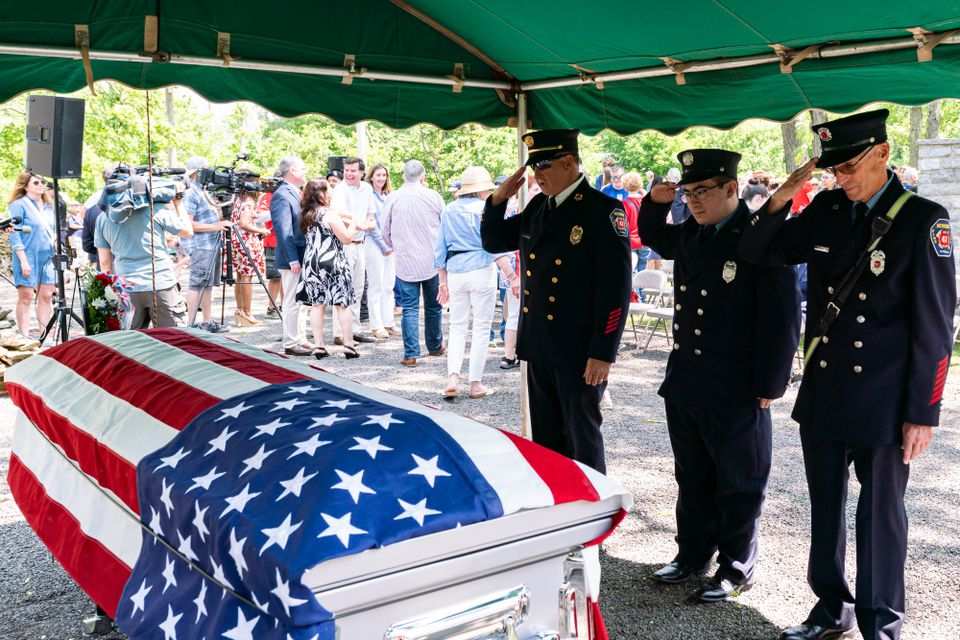 Uhrin, who lived with his family on Central Avenue in Metuchen, was just 21 years old when he was declared missing in October 1943. His plane was shot down by enemy fighters in Germany during World War II, according to military records.
Uhrin was serving as the radio operator in a B-17F Flying Fortress bomber on a mission to Schweinfurt, Germany, on Oct. 14, 1943. His plane was shot down by enemy fighters near Rommelhausen and Langenbergheim in Hessen — about an hour outside of Frankfurt.
Tragically, he was just one day short of being discharged.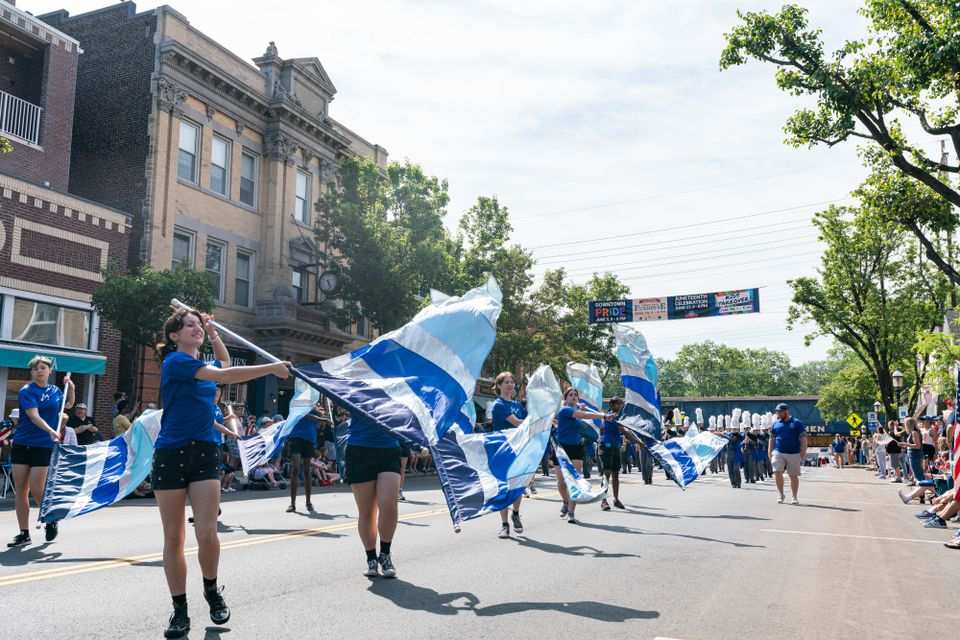 Uhrin was one of many young men whose lives were cut short that day. Oct. 14, 1943, would later go down in infamy as "Black Thursday," one of the bloodiest days for the U.S. Army Air Forces in World War II.
Of the 291 bombers that departed on the mission to Schweinfurt that day, 60 were shot down, resulting in some 600 airmen killed, wounded or lost over enemy territory, according to military records from the National World War II Museum.
Following the end of the war, the American Graves Registration Command was tasked with investigating and recovering missing American personnel in Europe. They conducted investigations in the area where Uhrin's plane reportedly went down, but couldn't find any concrete evidence associating recovered remains with the lost airman.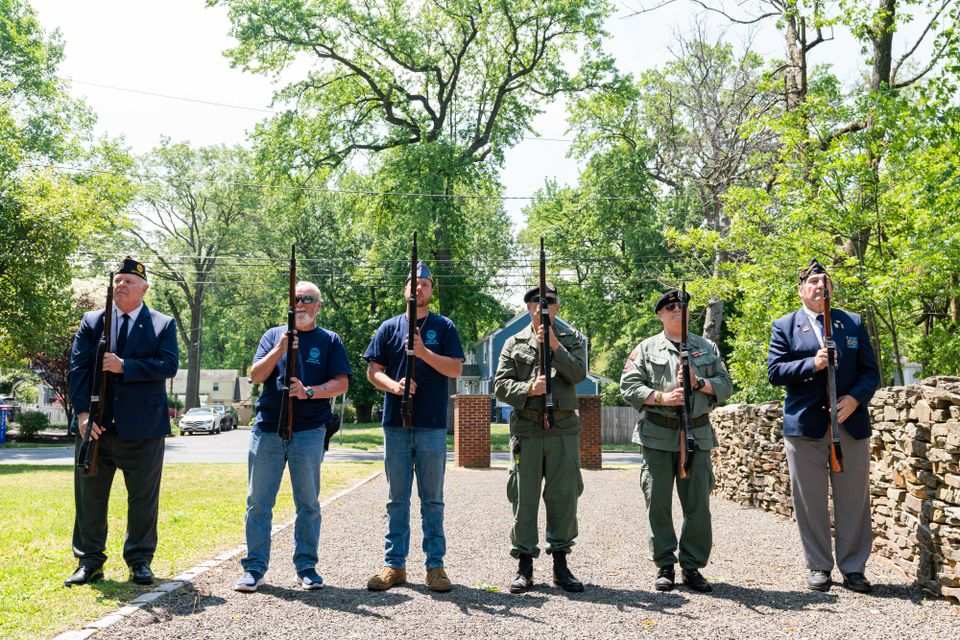 Uhrin's parents and five siblings — George, John, Mary, Helen and Anna — would go the rest of their lives without closure.
However, military historians have been conducting ongoing research focused on air losses over Germany. As a result, one set of remains, designated X-1660 St. Avold, was determined to be a strong candidate for association with Uhrin, military officials said.
That prompted officials to contact Uhrin's nephew in 2021 for a DNA sample. That sample led to long-overdue closure for the family, 79 years after his death.
"I think it's a surreal moment for the community," said Metuchen Mayor Jonathan Busch. "It's more and more difficult for our community leaders to get the point of sacrifice across today and so, in many ways, we hope this will help people understand just how much sacrifice there was by so many in our community."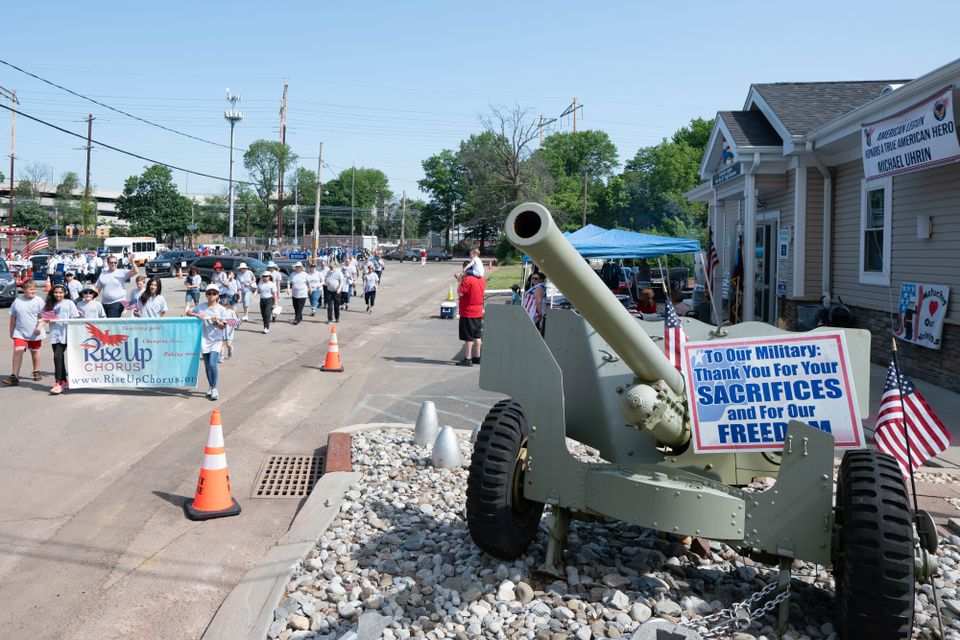 Uhrin is one of about 30 people who died in World War II, Busch said.
"I think that an event like this can help families like mine and others throughout the community really reinforce the importance of what Memorial Day is supposed to mean," Busch said.
___
© 2023 Advance Local Media LLC
Distributed by Tribune Content Agency, LLC.