A Fresno cemetery for veterans of conflicts dating back to the Civil War is in a state of perpetual neglect, according to a report by the Fresno County Civil Grand Jury.
"The grounds of (Veterans Liberty Cemetery) are overgrown with grass and weeds," the report notes. "There are several dead trees and many of the headstones are covered with dirt."
In response, county officials say they will make changes to rectify conditions.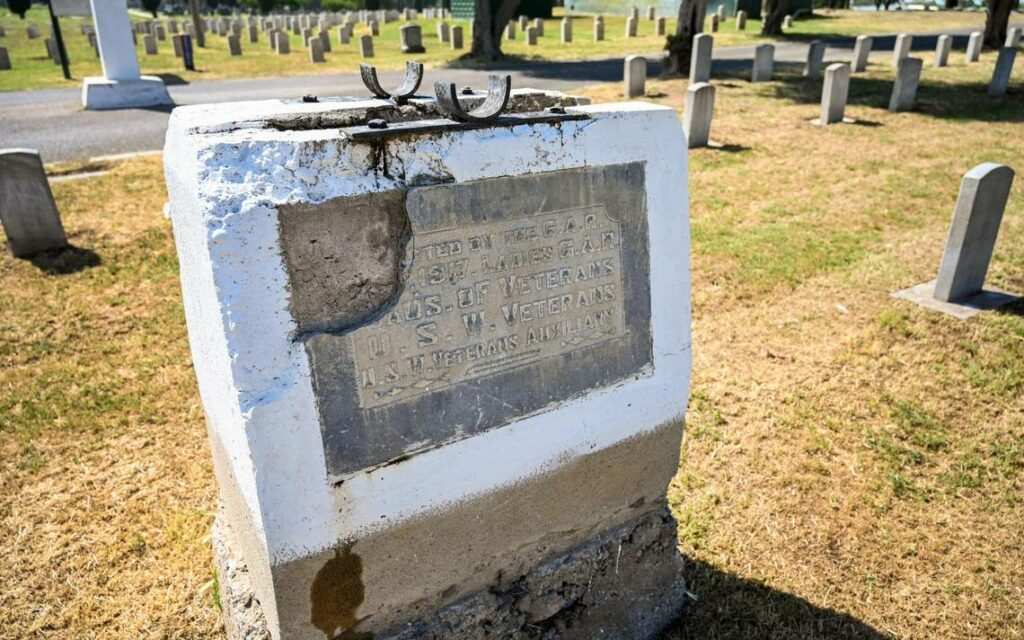 The grand jury launched an investigation of the cemetery in response to a written complaint received from an unnamed source, who said it was an insult to everyone who has served under the American flag, "particularly those buried there." The report noted that staff at surrounding cemeteries have also received complaints about the cemetery.
Burials at the cemetery began in 1896, when a Civil War veterans organization spent $8.80 to buy a 150- by 100-foot plot from Fresno County in what is now the 1800 block of West Belmont Avenue.
More property was donated and added after that, and in 1920, the grounds were turned over to Fresno County. The cemetery has 4,300 burial plots, all of which were purchased by 1978. A record of those buried there is recorded by the Fresno County Public Library.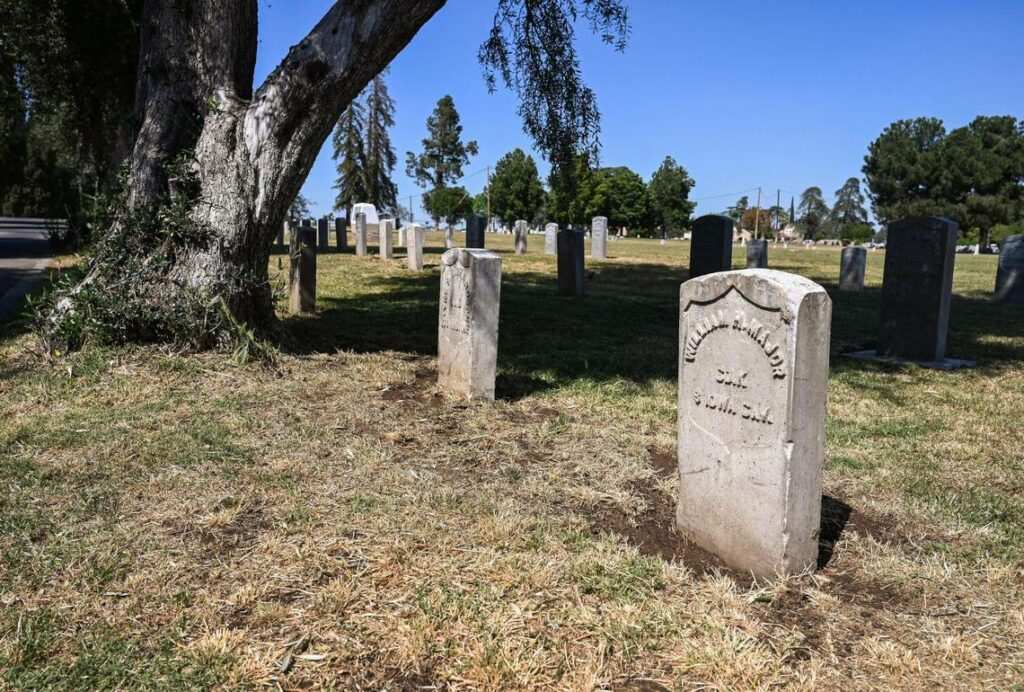 The grand jury report notes that maintenance of the cemetery is the responsibility of the Fresno County Parks Department and funded by the county's general fund. No state or federal funds are available as a money source, because the property is owned by the county.
A staffing shortage contributes to neglect
The investigation found:
One full-time groundskeeper was assigned to maintain the cemetery, but only one day a week, which was not deemed adequate for the work involved.
There was a lack of maintenance equipment due to a 2021 arson fire that destroyed a shed holding maintenance equipment.
Restrooms were a continual vandalism target, forcing the closure of the facilities.
An irrigation system was inadequate to provide water to cemetery grass, but reclaimed water will be provided by 2024.
How county plans to make improvements
Michelle Avalos, spokeswoman for the county's Public Works and Planning Department, said the county plans to staff a maintenance worker at the cemetery on a daily basis. Court-sentenced offenders from the Adult Offender Work Program also are helping with maintenance. Officials also plan to replace the tool shed there, so workers do not have to bring them from county-run Kearney Park nearly six miles away.
___
© 2023 The Fresno Bee
Distributed by Tribune Content Agency, LLC.