Hero cop Troy Patterson, who spent more than half his life in a vegetative state after being shot in a botched Brooklyn robbery, has died in a New Jersey rehab center.
Patterson was off-duty and washing his car on Jefferson Ave. in Bedford-Stuyvesant on Jan. 16, 1990, when three local men approached him and demanded $20. In a scuffle, one of them — a 15-year-old — pulled a gun and shot Patterson in the head.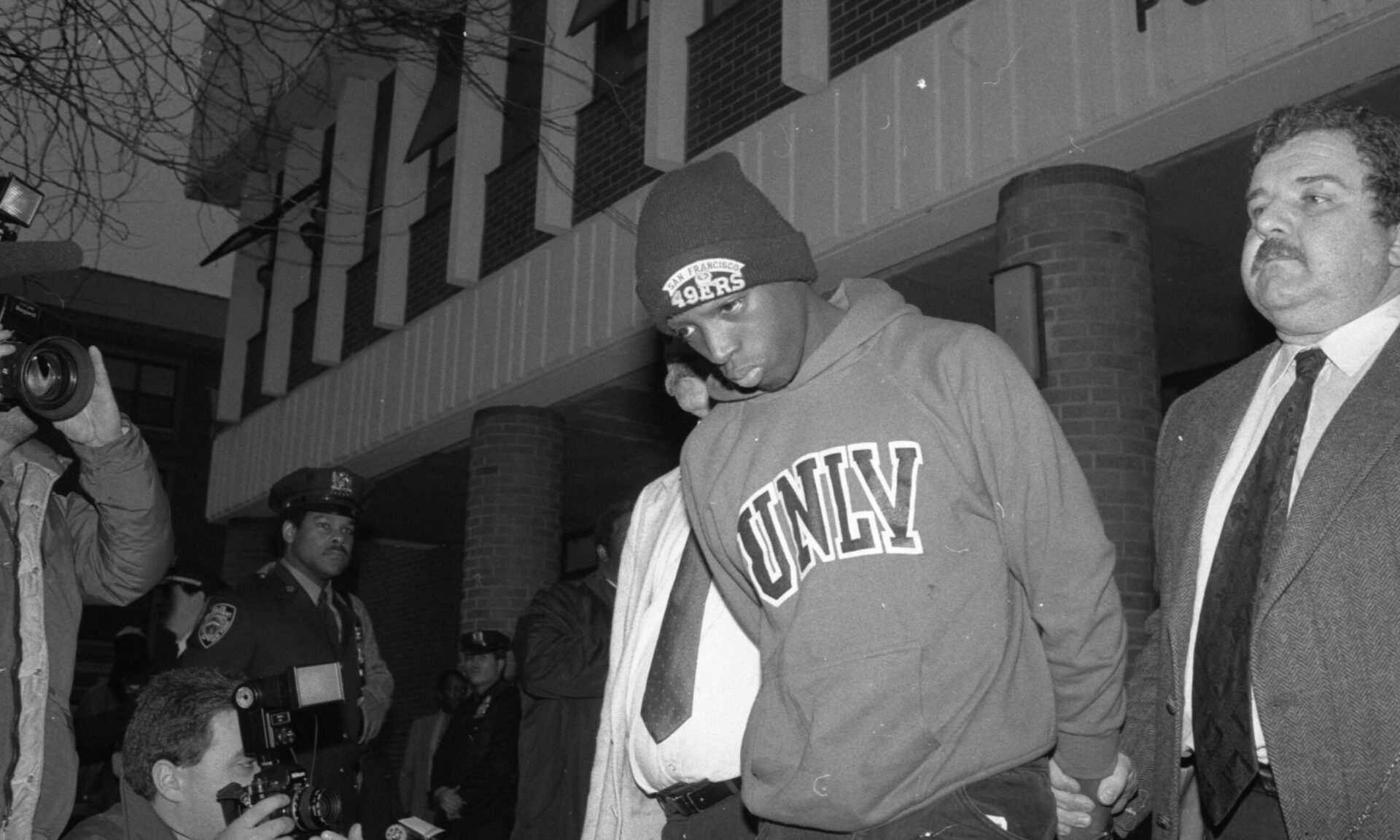 The officer, just 27 years old at the time, never regained consciousness.
But friends and family who visited him said they believed the injured cop knew they were there.
"He gets quiet, he listens," his son, also named Troy, who was 5 years old at the time of the shooting, said in an interview with the Daily News several years ago.
"Sometimes, he hears my voice, he makes a moan, a noise. I can't make out what he's saying, but he definitely knows our presence," he said.
Michael Greys, of 100 Blacks in Law Enforcement Who Care, said he could see Patterson respond at times.
"You could see glimpses of him still trying to come through," he said at a vigil last year. Fellow NYPD officers and Patterson's family regularly marked the anniversary of the shooting with candlelight vigils at the scene.
Patterson's son said he remembered seeing his dad on life support at Kings County Hospital right after the shooting, "lying in the bed, hooked up to all sorts of machines, not responding to anyone's voice."
"I remember touching his hand," the son later said. "I don't remember saying anything, but I remember touching his hand."
The cop's mom Katherine Patterson cared for her son every day until she was debilitated by multiple sclerosis. After she died, Patterson's aunt Doris Patterson-Brown took over her care and, after she died, it has been his aunt May, according to Facebook postings of the yearly vigil.
Patterson joined the NYPD in 1983 and was working out of the 60th precinct in Coney Island when he was shot.
''He was a good cop,'' Darryl Hinkson, his former partner and now a private security guard, said at the time. ''To me, the best."
Following the shooting, police scoured the neighborhood and arrested three young men — Tracy Clark, 15, Vincent Robbins, 20, and Darren Crawford, 17. Clark, who was a student at Automotive High School in Brooklyn, was accused of being the gunman who wielded a .38-caliber revolver.
Police said the trio attacked the officer because one of them wanted $20 to join a local basketball league. All three were convicted of various charges related to the shooting and sent to prison, and have since been released.
Clark is believed to have moved to South Carolina, where records show he has a rap sheet for various drug offenses.
He did a 15-year prison stint for selling drugs, according to his mother Juanita Clark, getting out several years ago. He now lives in Charleston, S.C., she added.
News of Patterson's death came as a surprise to her Sunday.
"He's dead? We thought he was dead for 30 years," Juanita Clark, who is blind, told the Daily News.
Patterson was promoted to detective following the shooting.
"That day he was shot he was minding his business washing his car," retired Det. Clifton Hollingsworth said at last year's vigil. He and Patterson attended the Police Academy together.
"His passion was to protect this city and to protect those who lived in this city," Hollingsworth added.
"Troy Patterson's legacy will live forever," he said. "He was a fighter, a trooper."
On Facebook on Sunday, Hollingsworth called his late friend a "true Hero and Brother in Blue."
Hollingsworth and others have been working to have the street where the shooting occurred named after Patterson.
The Detectives Endowment Association mourned Patterson's death.
"Det. Troy Patterson was a hero of New York City who inspired hundreds of fellow Detectives to continue his courageous, important crime-fighting work," DEA President Paul DiGiacomo said in a statement. "Troy's legacy will forever be one of service and sacrifice. The DEA will ensure he and his family are never forgotten."
___
© 2023 New York Daily News
Distributed by Tribune Content Agency, LLC.