Police fatally shot a man who turned to them while holding a gun during a foot chase Saturday morning on the West Side.
The shooting happened in the 3800 block of West Flournoy Street shortly after 10:15 a.m.
During an afternoon news conference, Chicago Police Deputy Chief Rahman Muhammad said Harrison District officers were patrolling the area, involved in an "escalation mission" following a gang killing that occurred nearby a week ago, when they saw several people.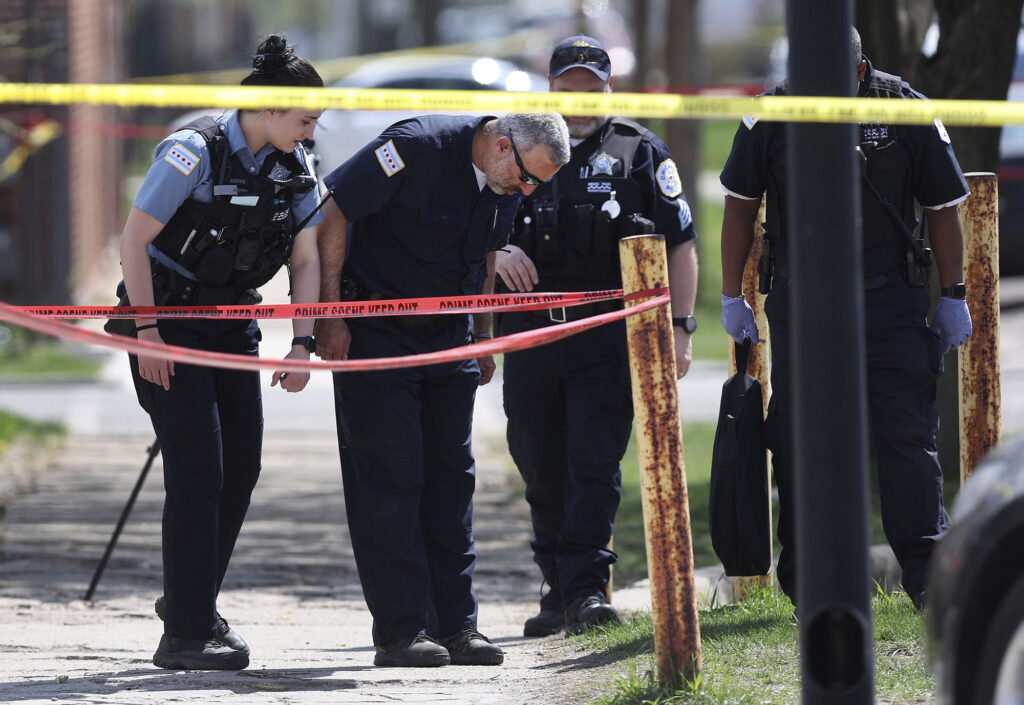 "One of these individuals was seen leaning into a vehicle, officers exited their vehicle and approached and the individual then fled on foot through a gangway," Muhammad said.
As police gave chase that man turned toward the officer, "brandished a handgun," and an officer shot him, Muhammad said.
Officers immediately called for EMS and began rendering aid but the unidentified man who was shot died at Mount Sinai Hospital, officials said.
"Officers were trying to ensure that a gang conflict did not escalate," when the shooting, which he called a "tragic incident," happened, said Muhammad.
An officer was also transported to an area hospital for observation and a gun was recovered on-scene.
Fire officials said one person was initially taken in serious condition to Mount Sinai Hospital, but had no information immediately available on the persons age or gender.
The shooting is being investigated by COPA with the full cooperation of the police department and the officers involved will be placed on routine administrative duties for the next 30 days, Muhammad said.
___
© 2023 Chicago Tribune
Distributed by Tribune Content Agency, LLC.