More than 240 years after they were dumped unceremoniously in shallow graves, 14 soldiers of the Revolutionary War have received the honor of heroes.
Over three days, their funeral procession went from the Richland County Coroner's Office, where anthropologists assembled their remains soldiers, through downtown Columbia and on to Fort Jackson, before being brought to lie in state at a historic home near the town of Camden.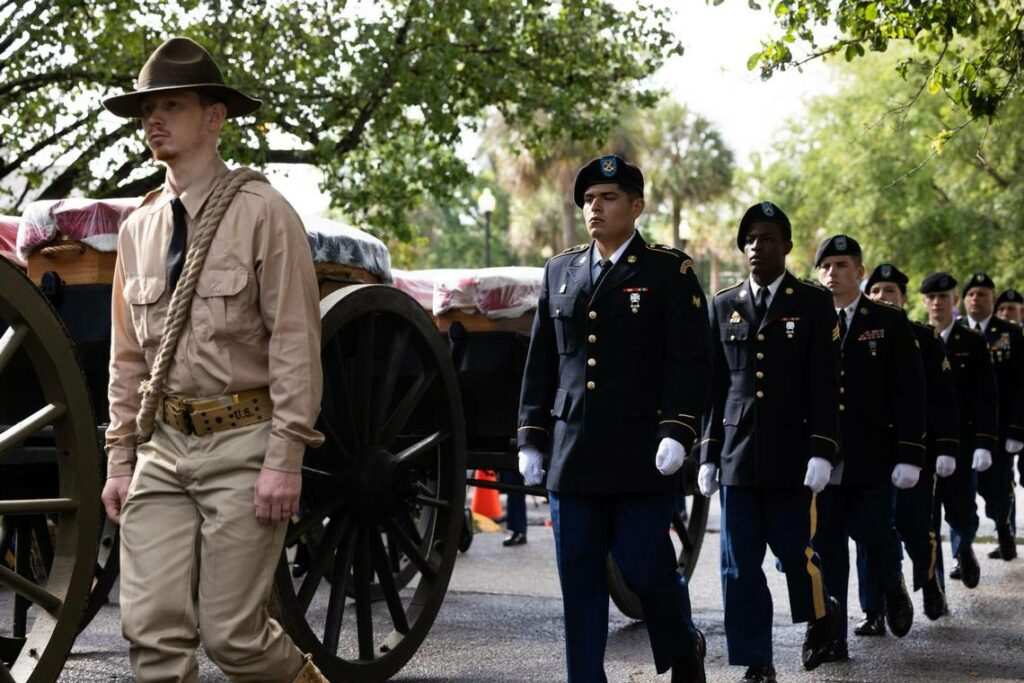 On Saturday, following funeral services, they were returned to the battlefield where they fell to receive full military honors. In Columbia, the State House flag flew at half mast on orders from the governor.
Thirteen of the soldiers were Americans, mostly from Maryland and Delaware. One was a member of an elite British regiment, the 71st Regiment of Foot, known as Frazier's Highlanders.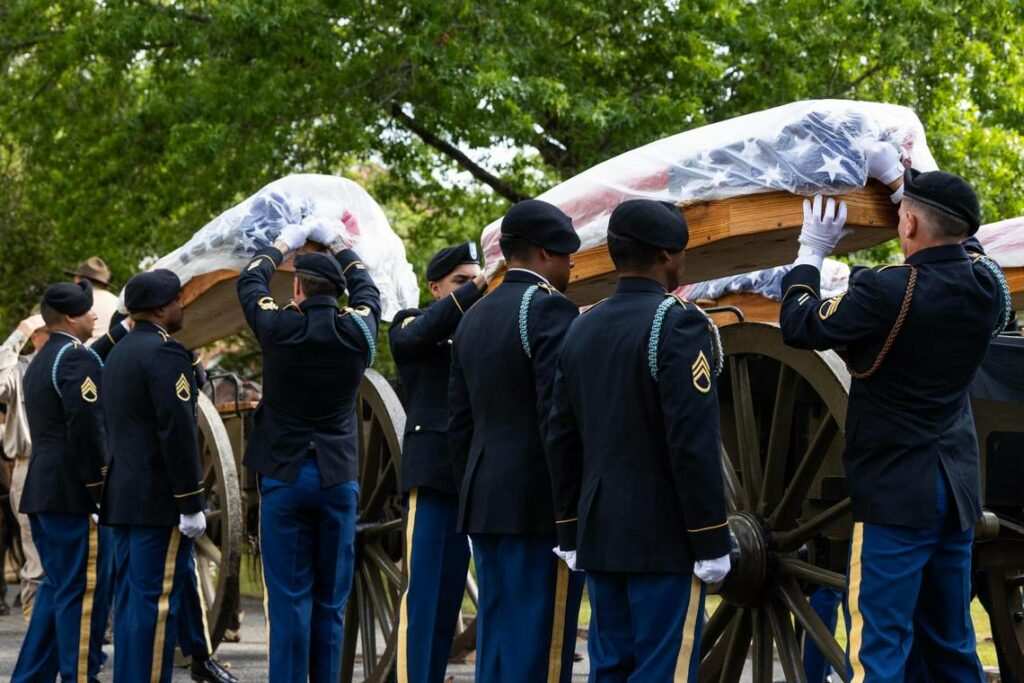 But the dead were honored just the same. The military performed flyovers in jets and helicopters, and an Anglican ceremony in the style of the 1700s was performed for the dead. Representatives of the British military were there to honor the "Highlander."
They dead were borne to the battleground in wooden caissons pulled by horses. Their remains laid in handmade wooden coffins, the Americans' draped with the Colonial flag with 13 stars, and a British flag was placed over the coffin belonging to the Highlander.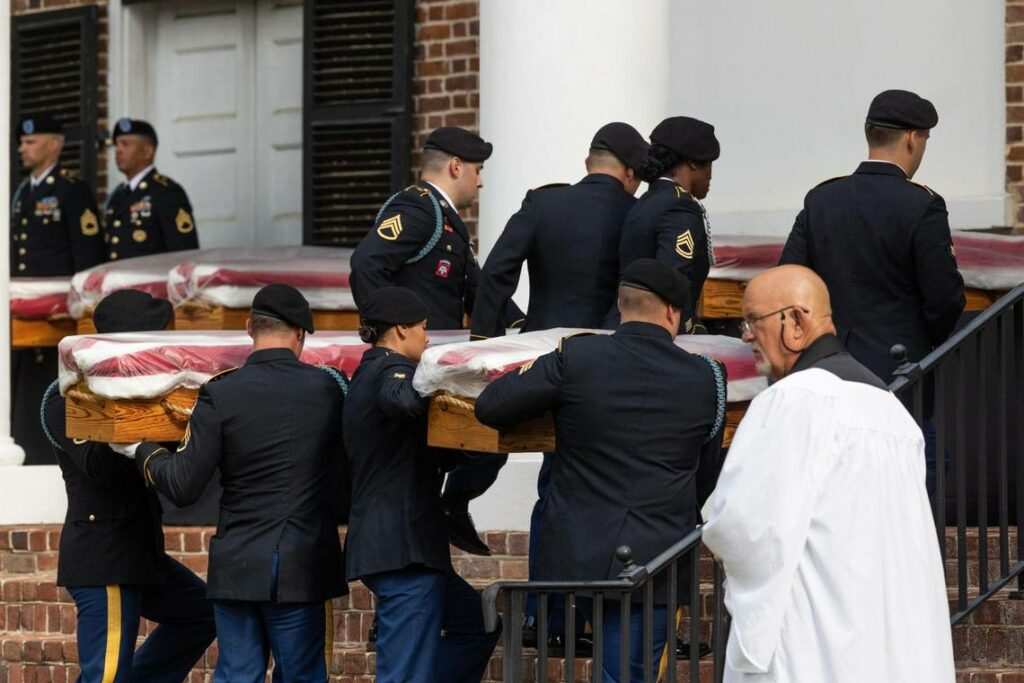 The events Saturday and the work to recover and rebury the soldiers were the product of more than six months of work, often in secret, under the auspices of South Carolina Battleground Trust and Historic Camden.
The soldiers were recovered by anthropologists and archaeologists from the South Carolina Institute of Archaeology and Anthropology, the University of South Carolina, the Richland County Coroner's Office and the Department of Natural Resources.
___
© 2023 The State
Distributed by Tribune Content Agency, LLC