This year's Army Global Force Symposium & Exposition brought an estimated 6,000-plus attendees, briefers and vendors back to Huntsville for the first time in three years after being shuttered for the pandemic.
This year's theme was "Designing and Sustaining the Army of 2040″ and the agenda included the traditional briefings to industry from top military and civilian leaders. But in many ways the heart of the event was the exhibition halls where vendors showed what they can offer to make today's Army ready for the conflicts of tomorrow.
In keeping with the symposium's theme of "Designing and Sustaining the Army of 2040," here are four new products and product lines ranging from pocket notebooks to rolling targets. They caught our reporter's eye among dozens of exhibitions just scratch the service of the gear offered to and already serving the modern Army.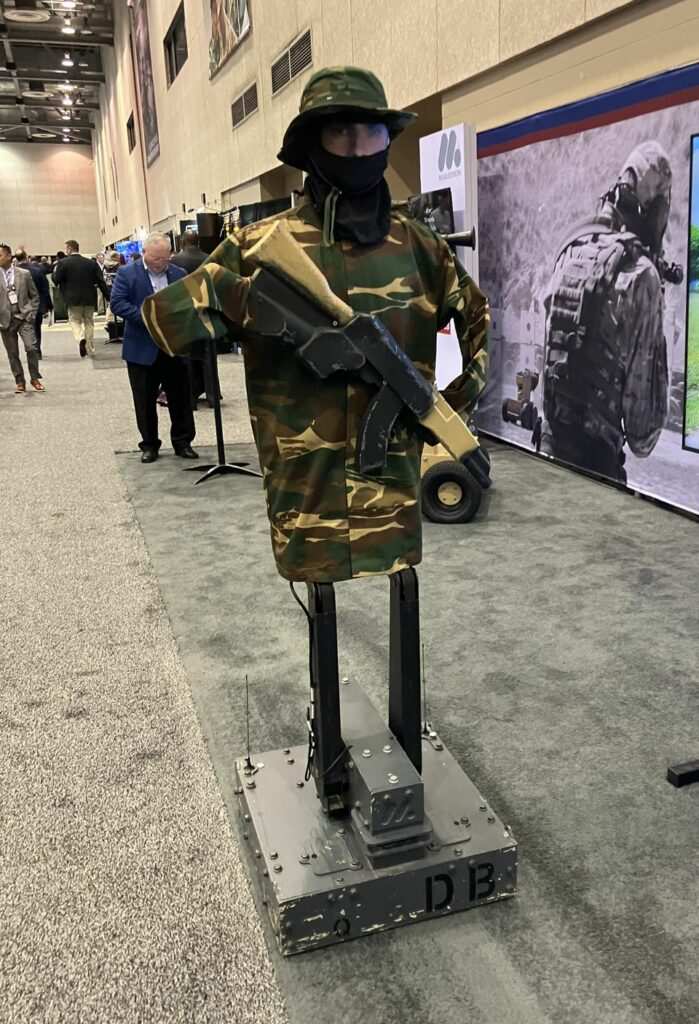 1. Digital Garrison. Launched in 2020, this cellphone app has a lot a person would want to know about 69 military installations in eight countries, so far, including Huntsville's Redstone Arsenal. Designed for soldiers and their families stationed on a base, but helpful to anyone who comes on a base regularly for work, the app has information about facilities like the commissary, current events and notices and information from installation leaders.
2. Waterproof paper. Digital communications may be the future, but the Army and defense world still love paper. Notebooks of all sizes were the "thanks for stopping by" gifts of choice at many booths, but one set of notebooks stood out. Made by Rite in the Rain, these all-weather notebooks resist water, mud and sweat so well the company says they're usable in all conditions. Other companies make products like this but seeing one of these notebooks mounted under a running water faucet was a definite traffic-stopper.
3. Detectors and bomb storage. Mistral Security offered pouch-sized detectors for drugs – from Fentanyl to Phenobarbital – in four main categories: narcotics, stimulants, hallucinogens and depressants. They come in test pouches, pens and aerosols and are already used in military and police work, the company says.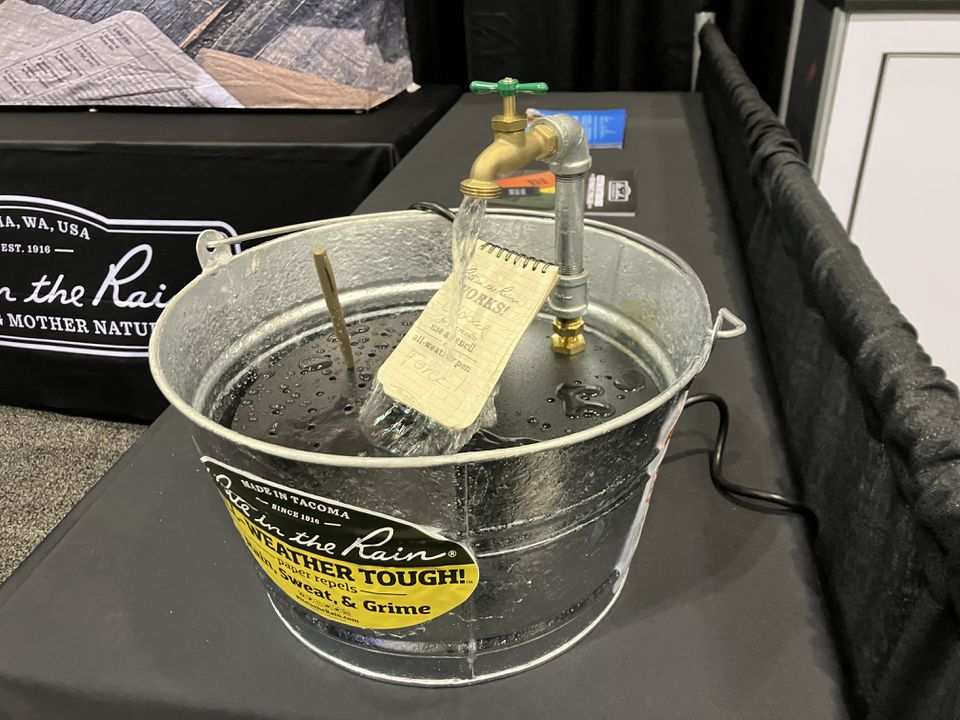 Mistral also sells explosive identification and detection gear and a rolling "explosive containment vessel." Store your own explosives here or put a suspected explosive inside and close the door. "Blastsafe: fully confined" the literature says.
4. Moving targets for live-fire training.
Local Huntsville company Marathon displayed its moveable "enemy robots" for customers wanting to conduct live-fire training with something beyond a traditional firing range.
Company President Ralph Petroff said these robots can "hide, scatter or attack" and provide a new level of training. As Petroff talked, his robots on big rubber tires advanced and retreated on the floor beside him.
These were just some of the products on the exhibit hall floor. Other booths offered universities talking up their technical programs; big, tank-like weapons platforms outfitted with innovative new weaponry; and lots of gear for battlefield computers. And if that wasn't enough, you could also stop by and see what companies like "Night Vision Technology Solutions," "Overwatch Imaging" and "Neuro Logic Systems" had to offer.
The symposium and exposition is an annual spring affair at the Von Braun Center in Huntsville.
___
© 2023 Advance Local Media LLC
Distributed by Tribune Content Agency, LLC.