A male student has died, and a female student suffered an injury that is not believed to be life threatening when a teenage suspect opened fire outside Lamar High School in Arlington early Monday morning, police said.
Both victims and the suspect are high school students under 17, Arlington police spokesman Jesse Minton said, but he did not know whether they all attend Lamar.
The male victim was shot and was taken by an ambulance to a hospital, where he died, officials said at a news conference at 2 p.m. The girl may have been injured by flying debris or grazed by a bullet, and her parent drove her to a hospital, Minton said.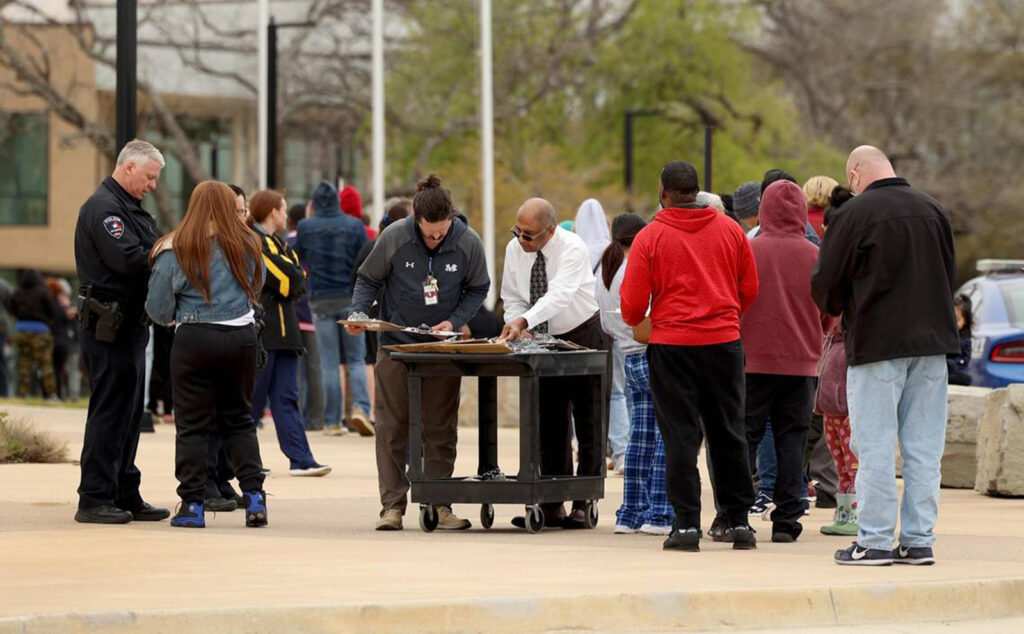 Authorities have not publicly identified the suspect or the victims. Investigators believe that the suspect did not intend to shoot multiple people at the school and may have been targeting the victims, Minton said. The suspect fired two shots, he said.
Lamar High School was placed on lockdown after the shooting, which happened about 6:55 a.m. on a sidewalk on campus on the east side of the school, according to Arlington school district officials and police.
Arlington ISD sent to a message families shortly after 7:30 a.m. notifying them of the shooting and lockdown.
Parents, students and community members were urged to stay away from the campus at 1400 W. Lamar Blvd. while police conduct their investigation, officials said. Classes are canceled on Tuesday.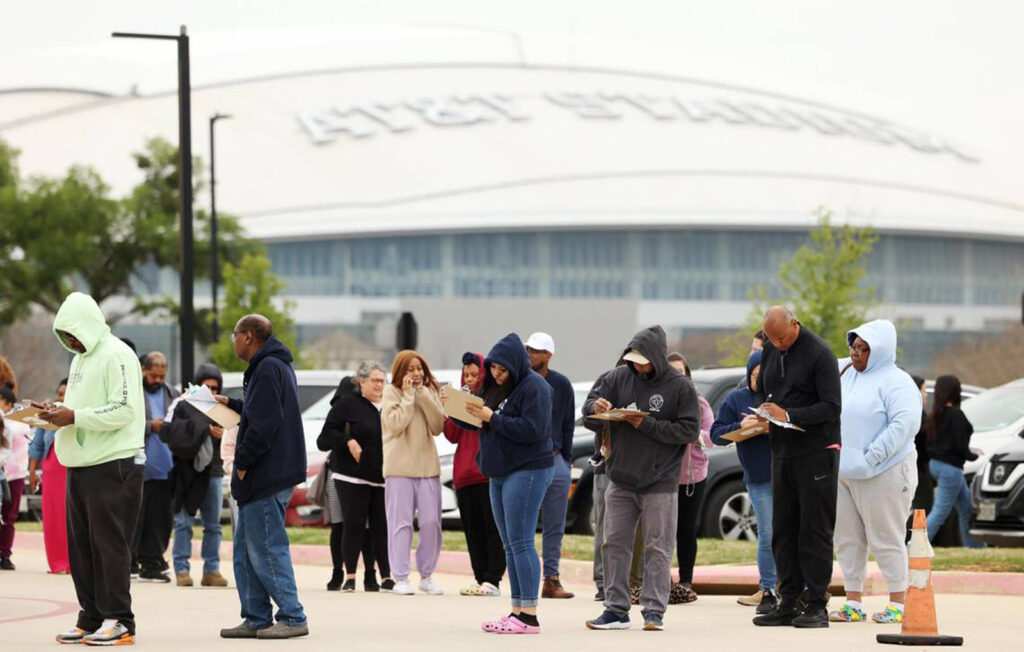 Police said in a social media post that the campus was secure but "parents should not try to come to the school right now — and should instead look for information from our partners at Arlington ISD regarding student release."
Department protocol is for officers to search the entire school before lifting the lockdown, police said. About 10 a.m., police said the search was complete.
After the lockdown was cleared, all students and staff inside the building were sent home for the remainder of the day, the district said. Parents waited for their children at the district's Athletics Center, at 1001 E. Division St., where buses full of students arrived around noon and kids were released one by one. All students were bused to the Athletics Center, regardless of how they arrived at school on Monday, including students who drove themselves to school.
Police said in a news release that they received multiple reports of shots fired on campus about 6:55 a.m.
Police do not believe the suspected shooter ever entered the school. Officers were able to find that person and take them into custody shortly after arriving on scene. Police have not commented on a motive for the shooting.
The suspect was taken to a juvenile detention facility and is expected to face a capital murder charge, police said. Officers confiscated the gun.
Monday was students' first day back on campus after a week off for spring break. Classes were scheduled to begin at 7:35, according to the school's website. Not all students had arrived on campus when the shooting occurred.
Melody Fowler, president of the Arlington ISD school board, said the district recently installed more sophisticated metal detectors at entrances to school buildings. But she acknowledged those detectors can't prevent someone from bringing a gun into an outdoor area of a school campus. She said she didn't know what policy the board could enact to prevent something similar in the future.
"We beg our parents to keep their firearms locked up… not letting any of their children have access to any guns that may be in the home," she said. "But, of course, we we can't monitor every home to make sure that that's being done.
___
© 2023 Fort Worth Star-Telegram
Distributed by Tribune Content Agency, LLC.