A federal search warrant unsealed Thursday alleges "bomb-making materials" were found in the apartment of Highland Park massacre suspect Robert Crimo III, who allegedly told authorities in an interview he'd contemplated bringing improvised explosive devices to the Fourth of July parade route but decided they were too heavy.
"If everything lined up correctly then I would use it, but it didn't," Crimo allegedly told investigators who questioned him about the explosive materials in a recorded interview on July 5.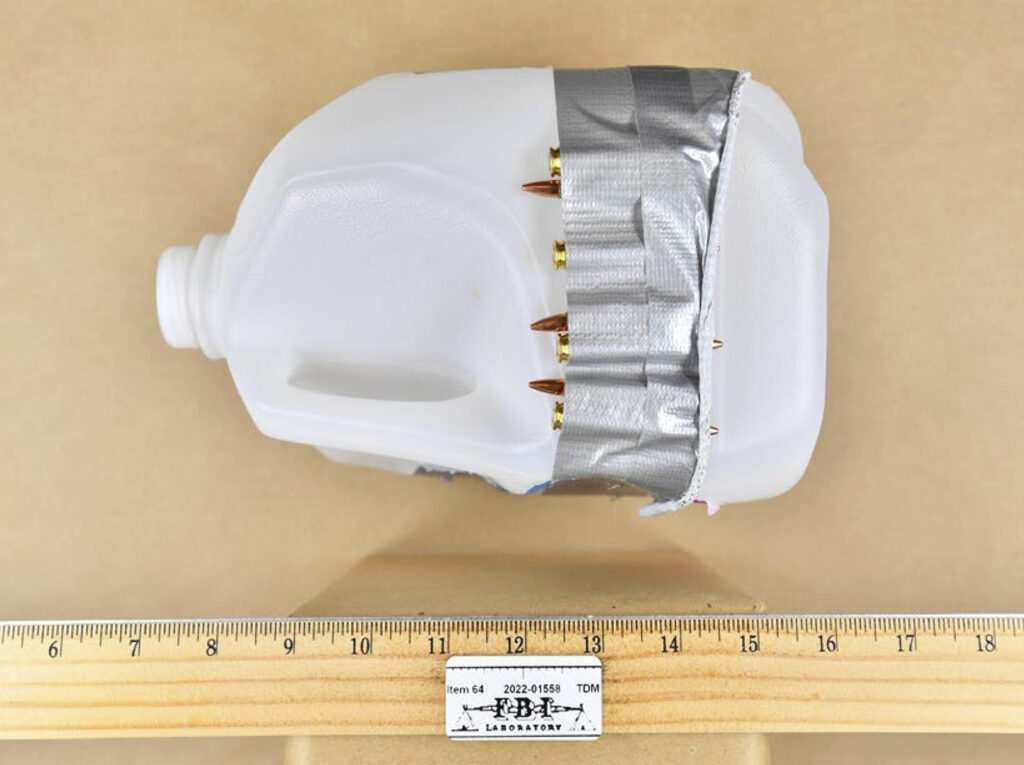 The new details were contained in an FBI affidavit to search emails connected to Crimo as well as a computer hard drive found in the wake of the Fourth of July parade attack that killed seven people and wounded dozens more.
According to the documents, which were unsealed at the request of federal prosecutors Thursday, investigators who searched the Highwood home where Crimo lived with his uncle discovered a remote initiator, jugs with ammunition and boxes of Tannerite, a commercial component used for exploding targets.
In an upstairs bedroom, agents also found electrical components, a timer and electric matches, according to the affidavit. Invoices found on Crimo's phone indicated Crimo had ordered a 10-pound shipment of Tannerite from Oregon about a month before the attack, the affidavit alleged.
Crimo allegedly told agents the explosive devices were "too heavy to carry to the parade, but he considered using them if the opportunity arose," according to the affidavit.
Later in the interviews, Crimo allegedly told investigators the bomb components "could have been used for an incident, it could have been used but it wasn't," according to the affidavit.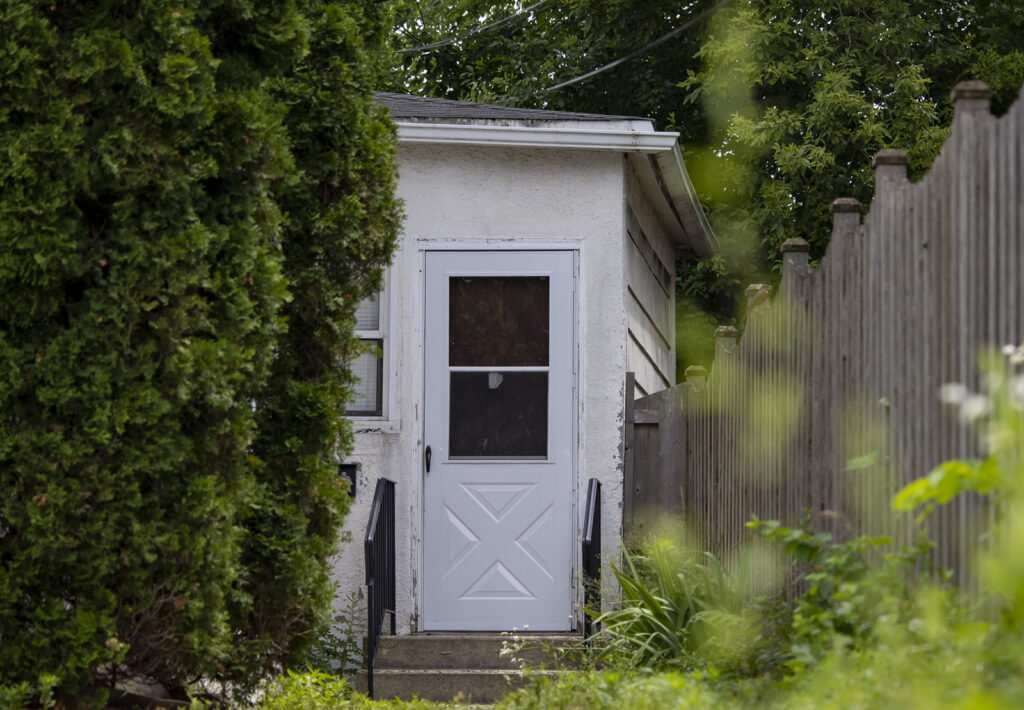 "It could have been planted if it worked, in theory it could have been planted … somewhere where it could cause harm," the affidavit quoted Crimo as saying. "If it worked, I might have planted it early, or I might have just sat down, left the bag there, and walked away."
The affidavit also alleged Crimo admitted he'd made electrical circuits in the past and he "had the idea in my mind that it could be used for nefarious reasons."
Crimo allegedly told investigators that once he'd loaded all the Tannerite into the jugs, they would have weighed at least 20 pounds which "would be too much because he was also carrying his rifle."
When agents pressed him on whether he would have actually used the IEDs in the Highland Park attack, Crimo allegedly responded, "For this one, no, I had just, you know, possibly if the situations were to line up correctly, maybe."
The affidavit also said Crimo seemed to waffle on his intent for the explosives. At one point, he said he "probably would not have followed through because the materials were unstable," according to the affidavit. Later, though, he said he wanted them to work so he "purchased commercially available Tannerite rather than using an alternative source of ammonium nitrate."
Crimo said he'd prepared the bomb components a couple of months before the attack and "kept it locked up so family members would not get hurt and because it looked nefarious," the affidavit stated.
"I was either going to rip it up and throw it away or use it but, it, the situation didn't arise for it to be used," Crimo was quoted in the affidavit as saying.
Crimo, 22, is accused of opening fire on the assembled crowd on July 4, 2022, with an assault rifle from the roof of a downtown store. Investigators say he was caught on a surveillance camera dropping a high-powered semi-automatic rifle out of his bag, which was recovered near the scene with his fingerprints and DNA on it.
After the shooting, the warrant stated, Crimo walked first to his mother's house nearby in Highland Park, then drove to his father's home. He then drove to the Madison, Wisconsin, area, and buried his phone there, but investigators traced and recovered it.
Crimo was arrested the evening of July 4 after driving back to near North Chicago. Investigators said he admitted to the shooting during questioning after his arrest. He has since pleaded not guilty to seven murder charges among more than 100 felony counts and is awaiting trial.
No federal charges have been filed as part of the investigation.
Crimo's court-appointed attorney in the murder case could not immediately be reached for comment.
Crimo's father, Robert Crimo Jr., was charged with reckless conduct in connection with his son's case. Lake County authorities allege it was reckless for the father to vouch for his then-underaged son in 2019 on state forms that allowed the son to purchase guns.
The federal warrants also revealed a number of other details from the investigation. Among them: Investigators also found a destroyed MacBook with the phrase "Are you awake" on its cover. Crimo III, who sometimes went by the moniker Awake the Rapper, had "Awake" tattooed on his face, told investigators that he committed the shooting to "wake people up."
In a video posted online that was attributable to Crimo III, the affidavit stated, is a drawing of someone pointing a rifle at others, one of whom is lying on the ground, the affidavit stated. Investigators were also looking into potential "co-conspirators" in the massacre, noting that Crimo said he traveled the country in previous years and stayed with people he met in an online forum.
Authorities at the time said they were investigating potential motives for the shooting, including targeting particular groups.
___
© 2023 Chicago Tribune
Distributed by Tribune Content Agency, LLC.