President Joe Biden has selected a new design for the next version of Air Force One that is now in development, forgoing a less traditional design that had been proposed by former President Donald Trump.
The new design slightly changes one of the shades of blue, darkens the engine paint, and removes a polished metal section, according to an Air Force press release. It more closely resembles the design that has been in use since the 1960s, which Trump had moved to replace with a red, white, and blue color scheme.
READ MORE: Video: Biden trips on Air Force One stairs for 5th time at least
The "robin's egg blue" on the aircraft's underside is being replaced with a "slightly deeper, more modern tone," the release stated. And instead of matching the underside's lighter blue, the engines will now use the darker blue that sweeps from the cockpit area.
A section of polished metal that wraps around the bottom of the plane near the nose will be removed, the release stated, "because modern commercial aircraft skin alloys don't allow for it."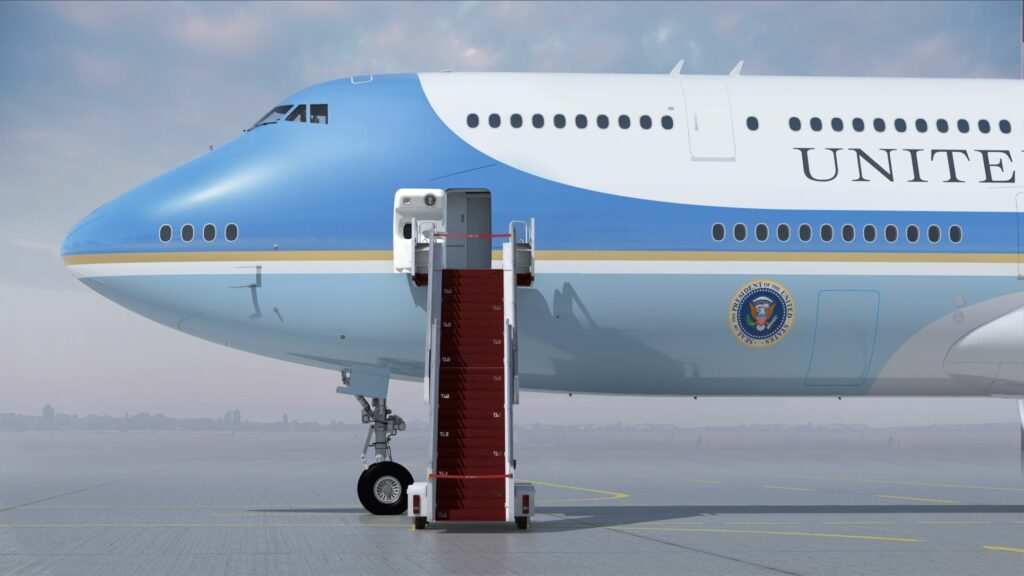 Reports in June indicated that Biden had nixed Trump's design after an Air Force study found that its dark blue section could cause excessive temperature issues. It was also considered likely to drive costs higher and call for additional engineering.
The president's personal Air Force One fleet consists of two VC-25A aircraft, which are custom Boeing 747-200Bs. Boeing is now developing their modern replacement, the VC-25B, based on its 747-8 planes.
Boeing will upgrade the airliners' electrical power and outfit them each with a mission communications system, medical facility, executive interior, self-defense system, and autonomous ground operations capabilities, the Air Force stated.
The first VC-25B is projected to be delivered in 2027, and the second is projected for 2028, according to the press release.
The current VC-25A planes increasingly face "capability gaps," higher maintenance costs, and parts going out of date, the Air Force stated, adding that it "remains postured to keep VC-25A available and mission-ready until delivery of the VC-25B."