The first images have been released showing the efforts to recover the Chinese high-altitude spy balloon shot down off the coast of South Carolina over the weekend.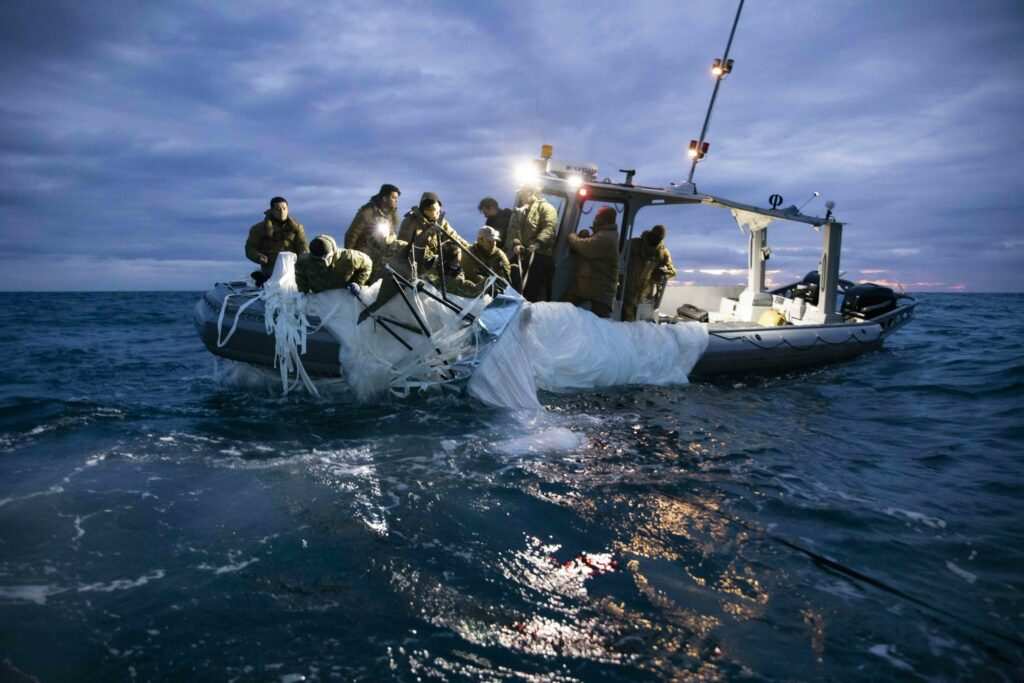 The images show Navy sailors pulling out of the water a mass of white material tangled up with bars and panels on Sunday, Feb. 5.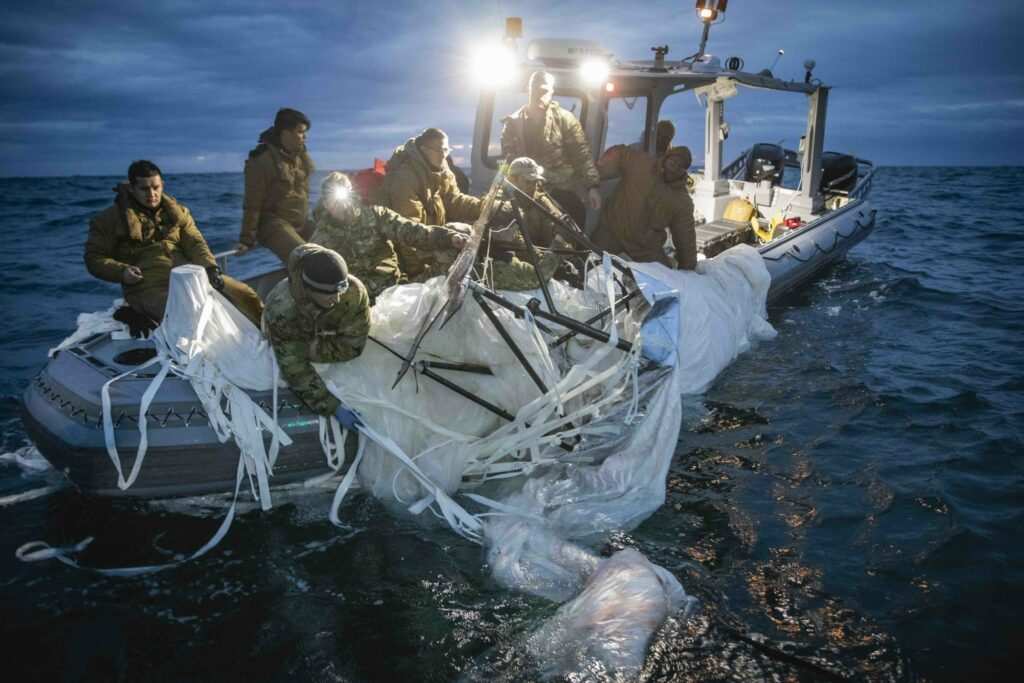 Air Force Gen. Glen VanHerck told reporters Monday that the spy balloon was 200 feet tall and carried an airliner-jet-sized payload weighing likely "in excess of a couple thousand pounds." He said after being shot down, it created a debris field of "more than 15 football fields by 15 football fields."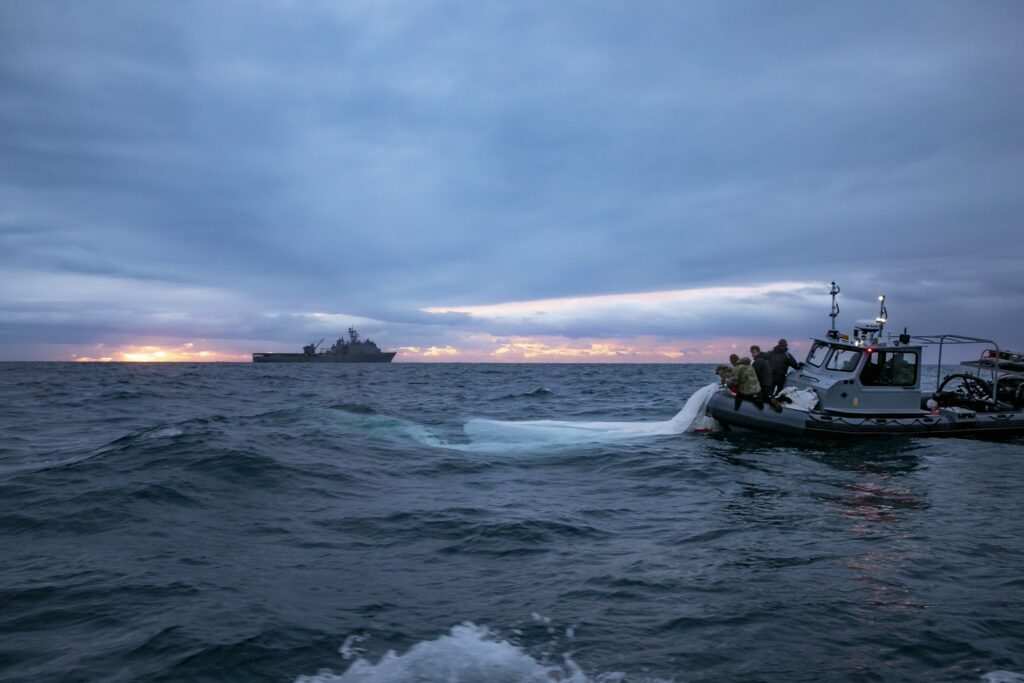 A U.S. official said the spy balloon's surveillance payload did not survive the fall from about 58,000 feet intact, ABC News reported. A portion was located on the ocean floor, they said, while another small portion was recovered from the surface.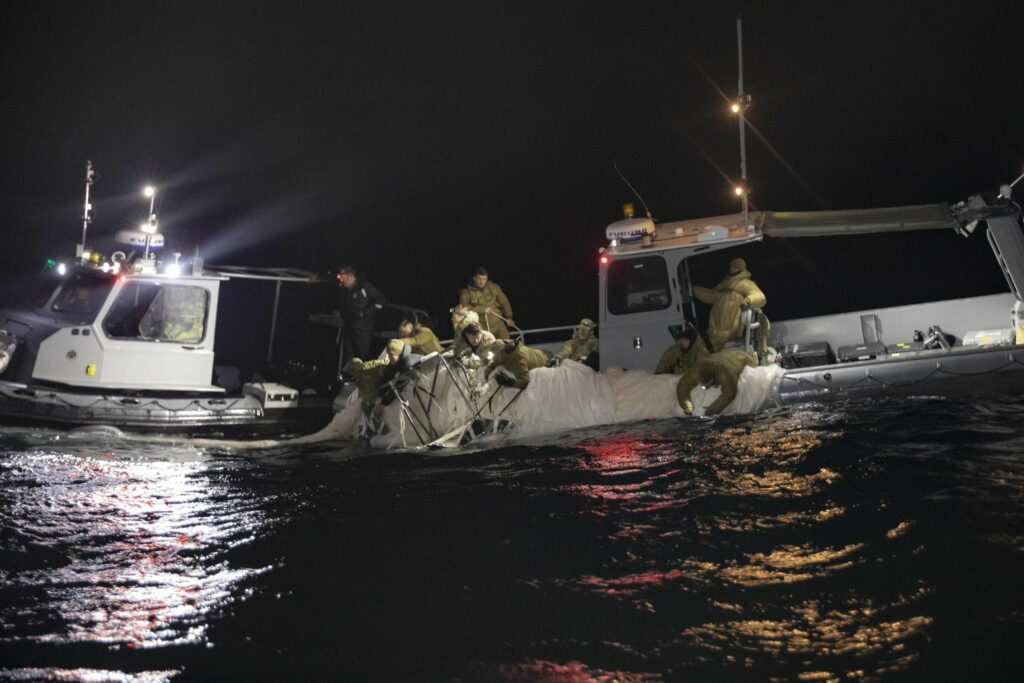 Asked on Tuesday whether China has requested the balloon debris be returned, a Chinese Foreign Ministry spokesperson said, "The airship does not belong to the US. It belongs to China."
The balloon was shot down after flying over much of the continental U.S. for nearly a week, fueling tensions between the superpowers. Video shared on social media captured the moment it was shot down over Myrtle Beach, South Carolina, after becoming a national fixation last week.
China claims that the balloon, as well as another detected over Latin America, was a civilian weather research balloon blown far off course. A Foreign Ministry spokesperson said the "Chinese side regrets the unintended entry of the airship into US airspace."
The recovery photos were posted on Twitter by U.S. Fleet Forces Command.
This was a breaking news story. The details were periodically updated as more information became available.