President Joe Biden made an unexpected trip to Kyiv on Monday, announcing a new half-billion-dollar military aid package in the Ukrainian capital as the country approaches a full year under Russian invasion.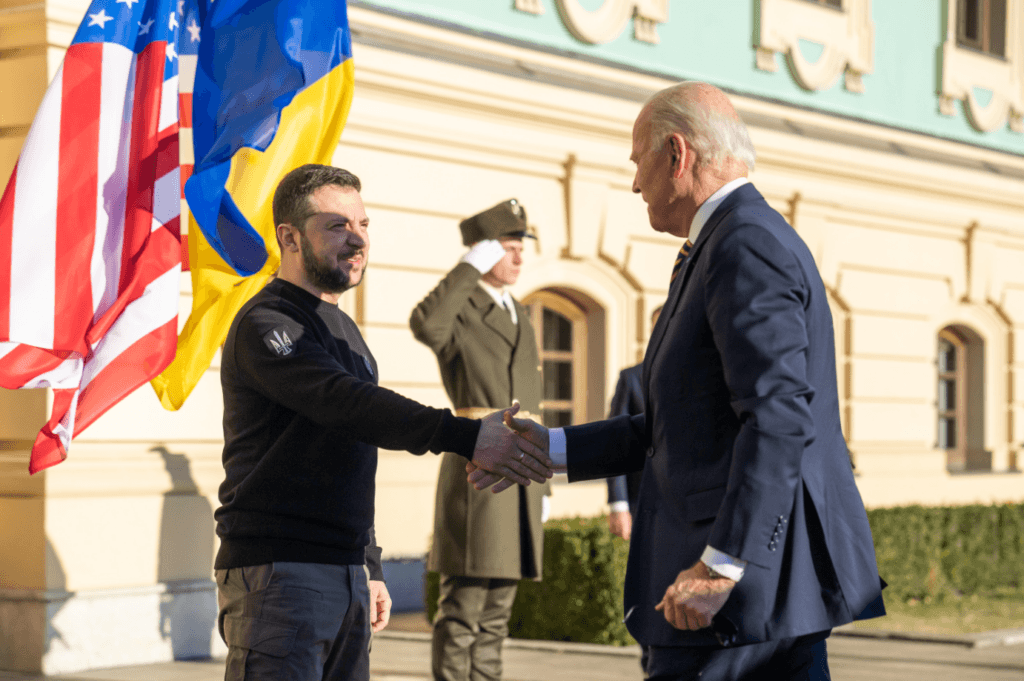 The trip, which was not announced to the public, saw Biden meet with Ukrainian President Volodymyr Zelenskyy to "reaffirm our unwavering and unflagging commitment to Ukraine's democracy, sovereignty, and territorial integrity," according to a White House press release.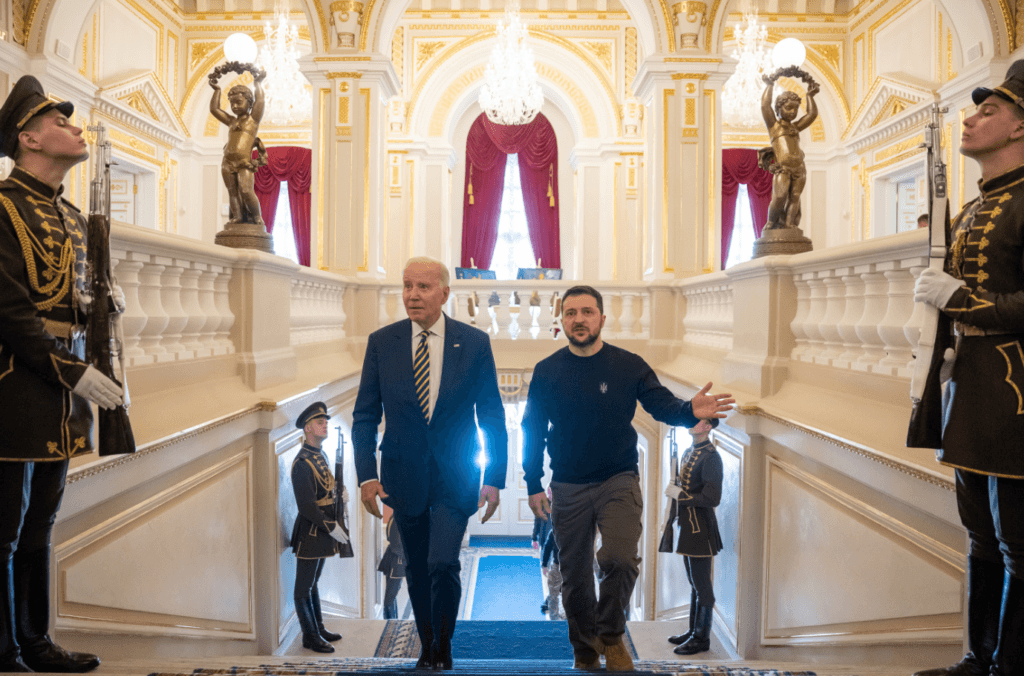 The new aid package includes howitzer artillery shells, anti-tank missiles, air surveillance radars, and other items, the Associated Press reported.
It reportedly does not include weaponry more advanced than what has already been provided across aid packages worth more than $50 billion, such as the F-16 fighter jets now being publicly discussed.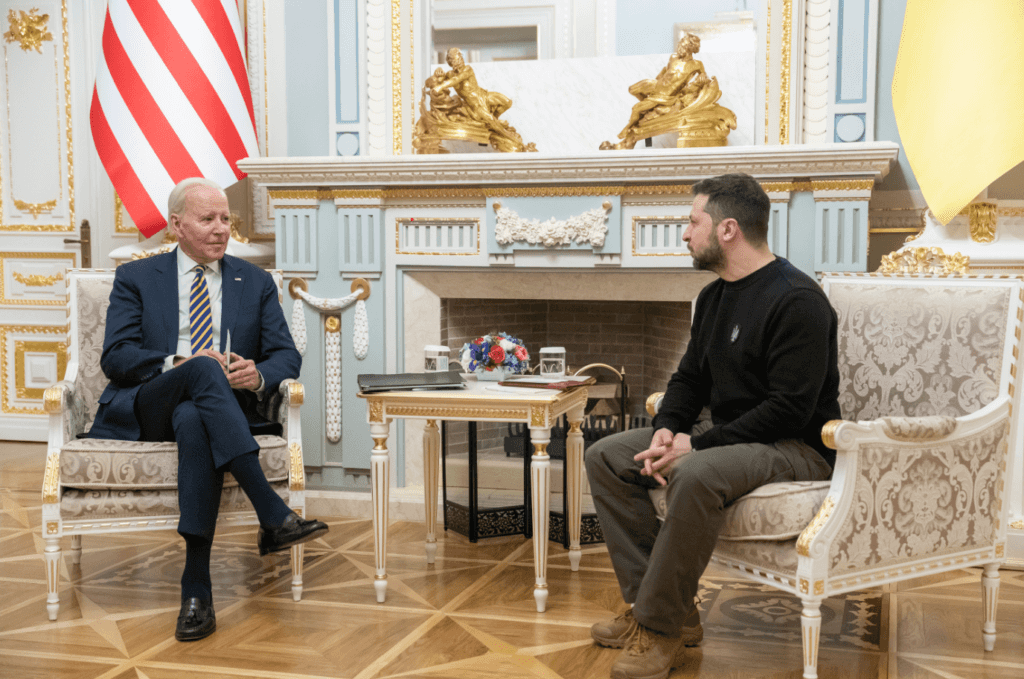 Biden spent longer than five hours with Zelenskyy in the Ukrainian capital, the Associated Press reported. At one point, the two leaders stepped into the streets of Kyiv just as an air raid siren sounded, and footage of the moment was posted online.
READ MORE: Americans traveling to Russia warned they could be drafted to fight war against Ukraine
National security adviser Jake Sullivan said the U.S. let Russia know about the visit shortly before Biden departed from Washington "for deconfliction purposes," AP reported.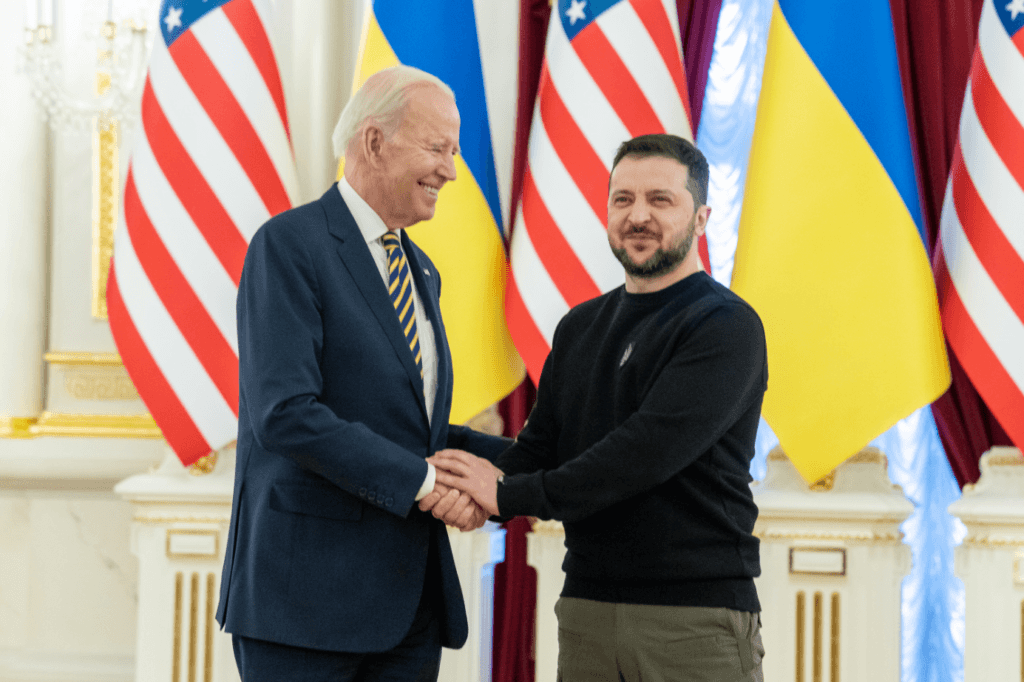 The trip came days after the U.S. announced a determination that Russia has committed crimes against humanity during its Ukraine invasion, with Vice President Kamala Harris declaring that "justice must be served," as reported by AP.
It also came less than two months after Zelenskyy visited Biden in the U.S. Just before that trip, which was also unannounced, Biden revealed new aid worth nearly $2 billion for Ukraine, including its first Patriot air defense system.
This was a breaking news story. The details were periodically updated as more information became available.