When Cobb County resident Dan Hydrick returned from the Vietnam War, he could not access veterans benefits through the U.S. Department of Veterans Affairs.
He was missing one important document: his official military discharge that provides details of military service.
Called a DD-214, it is an important piece of paper that is required to verify veteran status by the VA, the court system, and many veteran-focused nonprofit organizations.
Without service records, Hydrick said, some veterans end up stuck.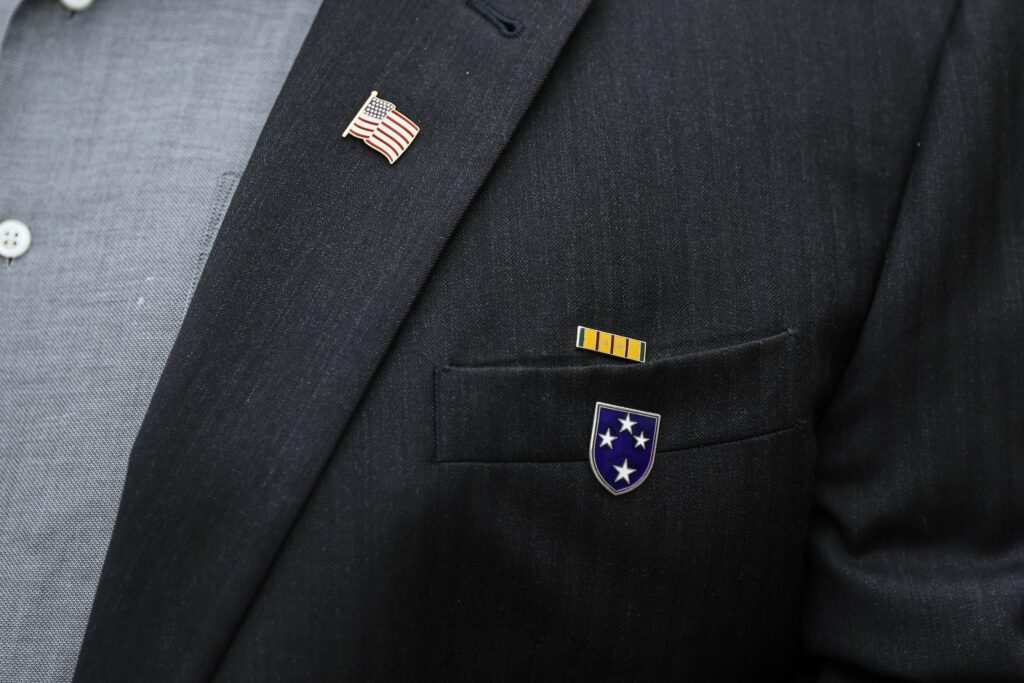 Most Vietnam War veterans are now seniors with more healthcare needs, and some left the war without their records. Hydrick said some have waited an entire year for the VA to verify their status so they can access benefits.
"It all starts with being able to identify a veteran as a veteran. You can say you're one, but you need your DD-214," Hydrick said. "For [veterans] to go through all the processes and jumping through all the hoops, it wears them down mentally, physically, and they get frustrated and give up."
The pandemic exacerbated the issue, and now over 250,000 veterans are currently in line waiting for their records. Hydrick said he discovered that after visiting the National Archives earlier this year.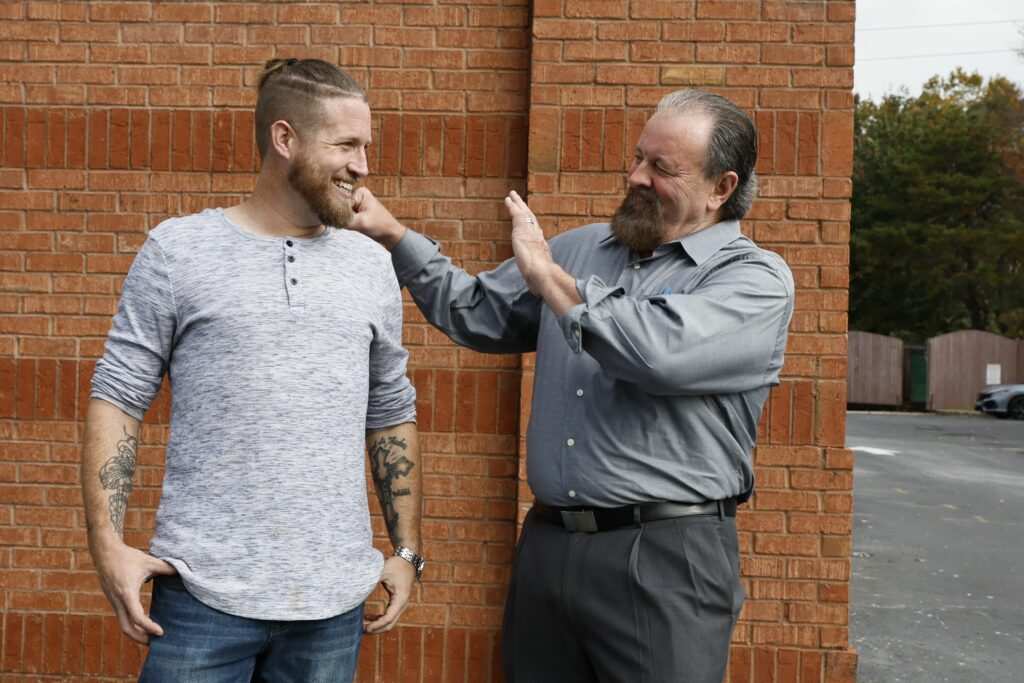 "Now, we find that post-9/11 [veterans] are having a very difficult time getting their DD-214," Hydrick said. "We're talking a year to get one. You would think that's absurd."
Now, he aims to bridge that gap by helping veterans through the records process, connecting them to community resources, and mentoring incarcerated veterans.
Hydrick has devoted much of his time to the Cobb Veterans Accountability and Treatment Court, a program that diverts veteran defendants with substance dependency or mental illness into a specialized court with resources geared toward rehabilitation. If successful in the program, the criminal charges can be completely dismissed or records restricted.
Participants go through a strict program curated based on the individual's needs, including counseling, psychiatric treatment, drug testing, mentorship, community engagement, education and financial literacy classes.
Hydrick said it's important to develop relationships with the participants, and the shared experience of serving in the military gives them a sense of understanding and community.
"At least we know where he's coming from. We know the experience," Hydrick said. "Fellow veterans have to make sure we watch out for our brothers and sisters."
Chris, an army veteran who lives in Cobb, was one of his mentees in the treatment court program and asked that details of his case and his last name not be used in this story.
While serving in Iraq, Chris was injured in an attack that left him with shrapnel in his face and a fractured skull, causing a traumatic brain injury and post-traumatic stress disorder. After struggling to manage his injury for years, he ended up in the Cobb County Detention Center facing criminal charges. He was offered the chance to participate in the accountability court, which changed his life, he said.
"Jail wouldn't have helped me or rehabilitated me," he said.
Chris said having Hydrick as a mentor helped him through the 21-month process.
"He's had my back on everything," Chris said. "I wanted to quit the program several times.
"I definitely have a great respect for the program because it did save my life."
"Every mentor has the understanding that they've got to go the distance, period, because these guys have been wrecked," Hydrick said.
Now, Chris said he is considering becoming a mentor in the program.
Hydrick said he partnered with Sheriff Craig Owens and Col. Temetrius Atkins at the Cobb Detention Center to create a dorm designated for veterans. Inmates who meet behavioral requirements in their first 30 days can request placement in the compliance dorm, which houses the veterans dorm. Those in the compliance dorm have access to workforce development programs and additional counseling and mental health services.
"It gives the [community] groups an opportunity to not have to search the whole institution to find the veterans," said Atkins, the jail commander at the detention center. "So now when Dan steps in, they're already in the framework to receive what he wants to give, and what the other programs we have want to give them."
The veterans dorm also creates a sense of community in the detention center, Atkins said.
Cobb's veterans accountability court program was recognized last year as a model program by the state's Council of Accountability Court Judges. Hydrick said it's a rigorous, difficult program that requires dedicated time and effort for both the mentors and mentees.
"With Chris, this process has been long, arduous, painful, punitive. It's a stack of things that he's had to endure," Hydrick said.
___
© 2023 The Atlanta Journal-Constitution
Distributed by Tribune Content Agency, LLC.