As the U.S. government increasingly focuses on combating Chinese spies, the threat of Chinese Communist Party espionage seems closer to home than ever. But with the turn of the new year, a new calendar aims to bring awareness of the threat even closer.
And the best part is, it's free.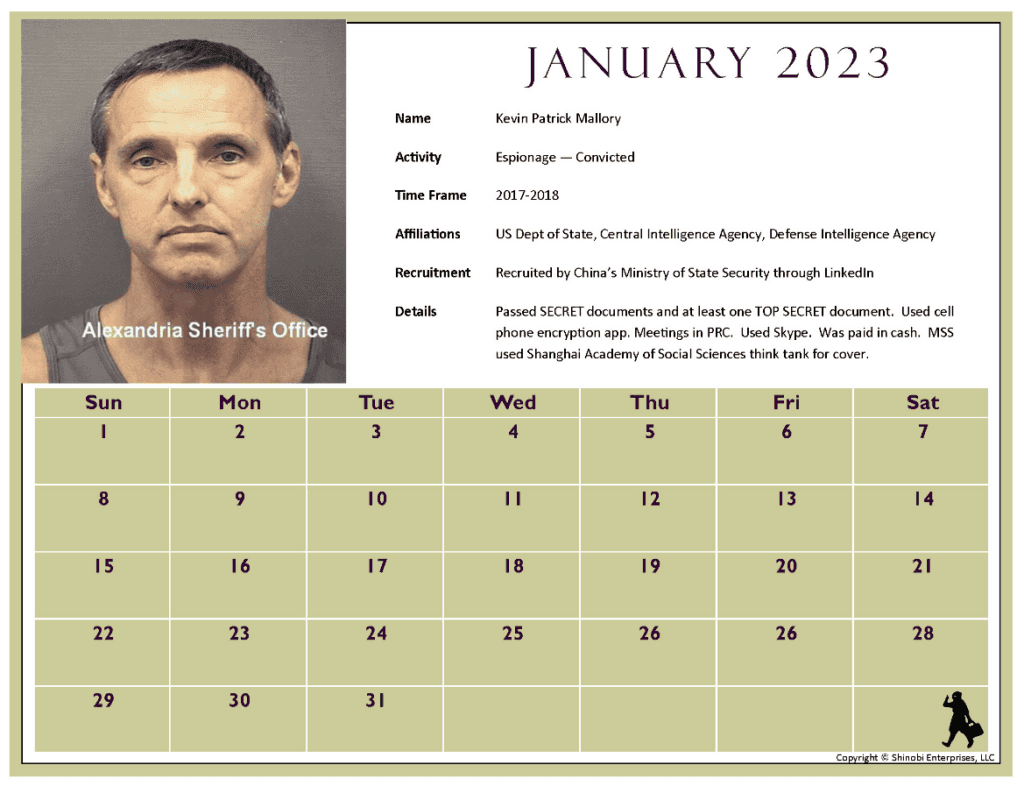 The 2023 "Chinese Espionage Wall Calendar" is freely available for download here. Each month's page features a different person found to have been spying on behalf of the People's Republic of China.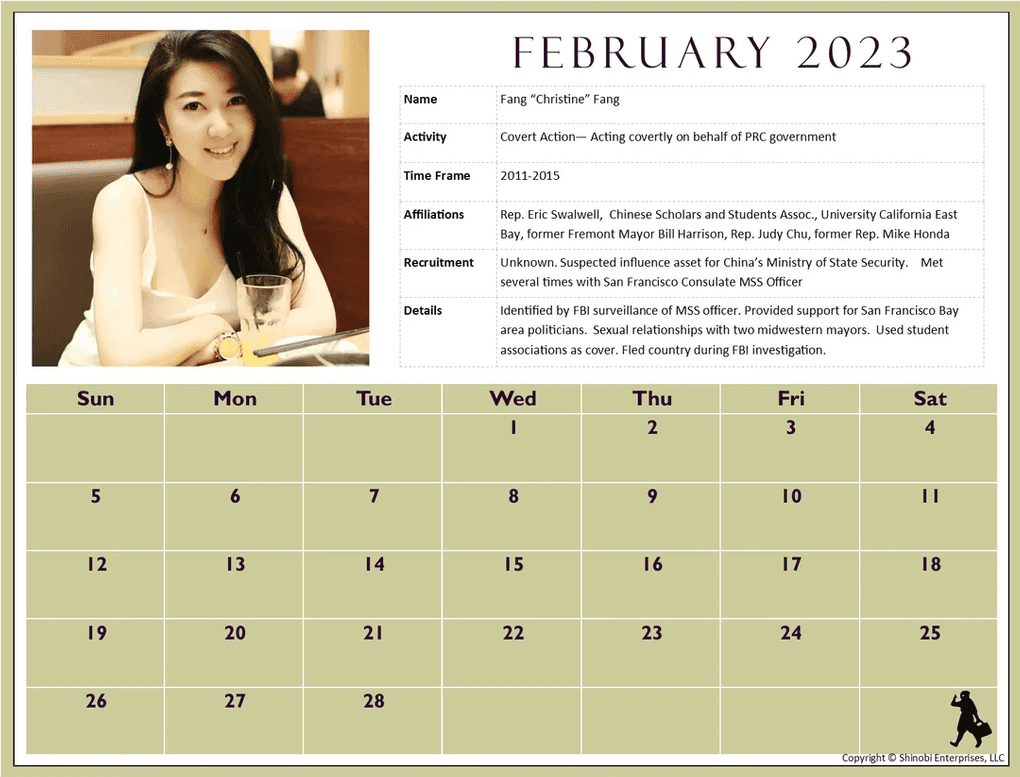 This month, it's Kevin Malloy, a former CIA officer now in prison for selling classified information that identified U.S. intelligence sources to the Chinese. In February, the featured spy will be Fang Fang, a Chinese national who infiltrated several political teams, including the campaign for Democratic Rep. Eric Swalwell.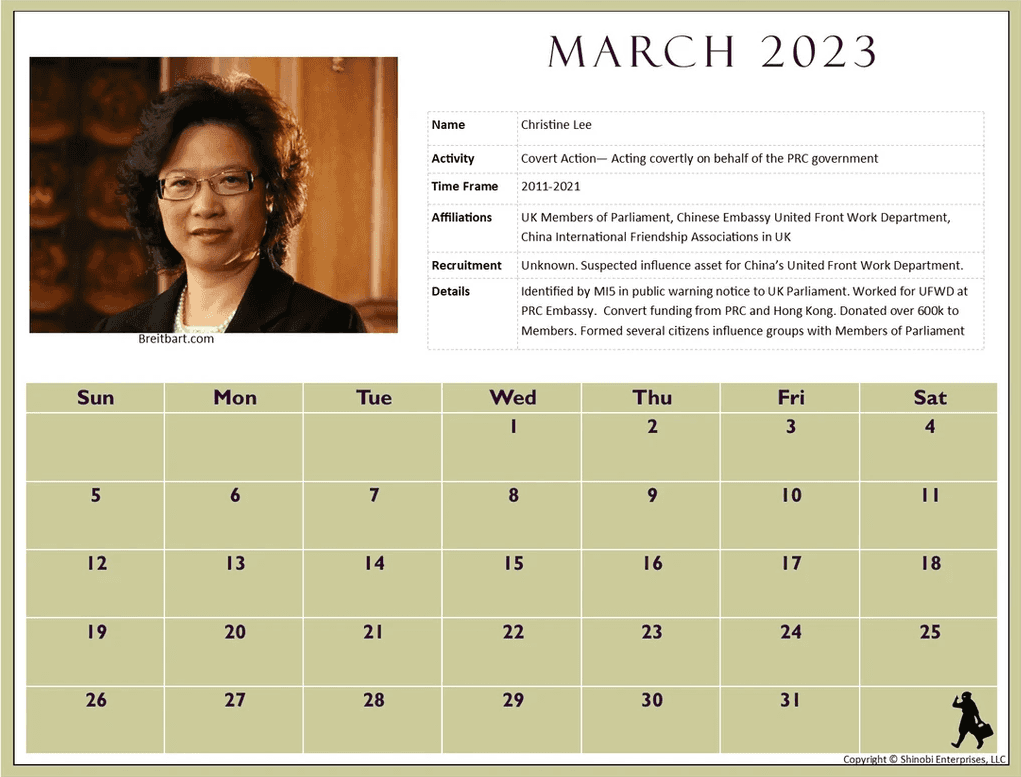 It's the first year the calendars are being produced by Shinobi Enterprises, whose website says it offers training and consulting services to help businesses guard against Chinese espionage. Founder Nicholas Eftimiades said he hopes the calendar can serve as "a daily reminder for insider threat, security, and counterintelligence personnel throughout the free world."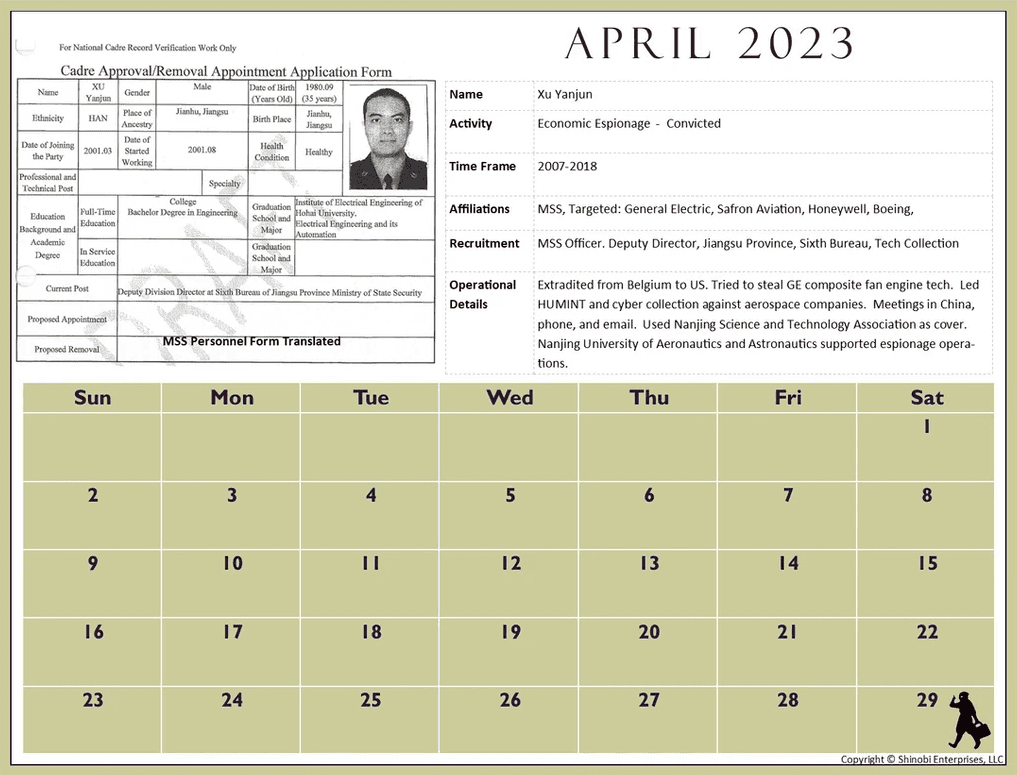 "The calendar's presence in an office is a reminder to be vigilant in guarding against and countering China's global 'whole of society' espionage effort," he said. "The cases selected for each month should serve as a constant reminder that China's effort is massive, global, and targets governments and commercial companies."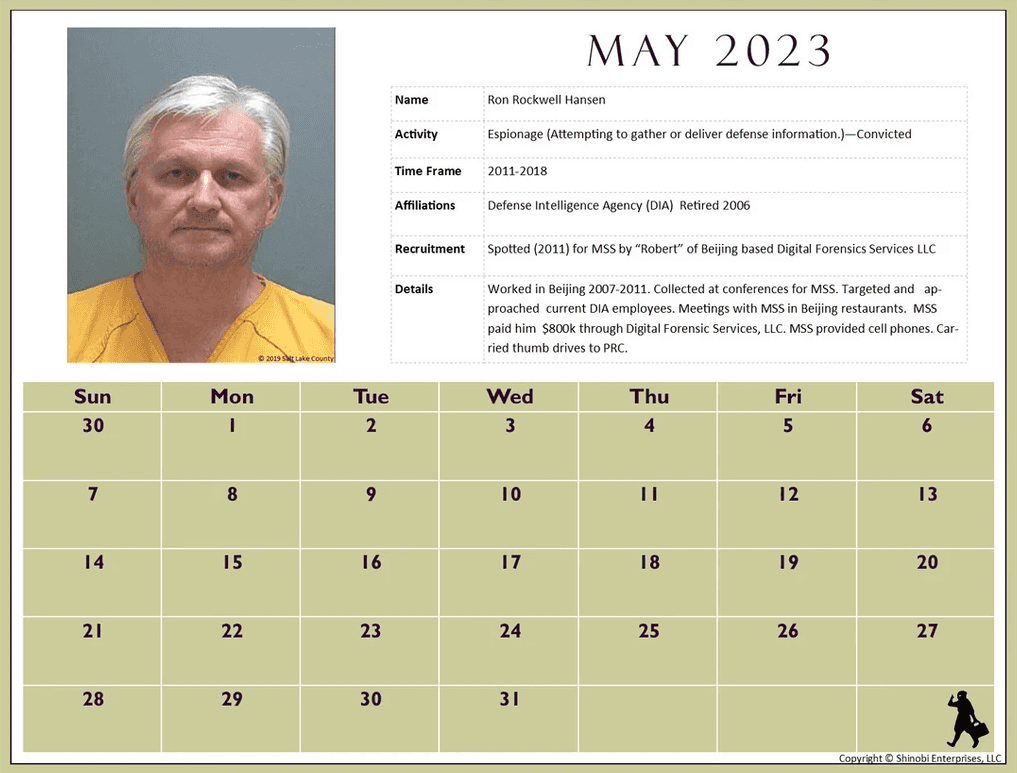 READ MORE: Army soldier NYPD cop accused of Chinese spying heading to trial
For the last 20 years, China has stolen between $200 billion and $600 billion a year in trade secrets from the U.S., the acting head of counterintelligence told CBS News in 2021. FBI Director Christopher Wray has described the Chinese strategy as an "all-tools and all-sectors approach" that uses hacks, corrupts insiders into Chinese assets, and even resorts to physical theft.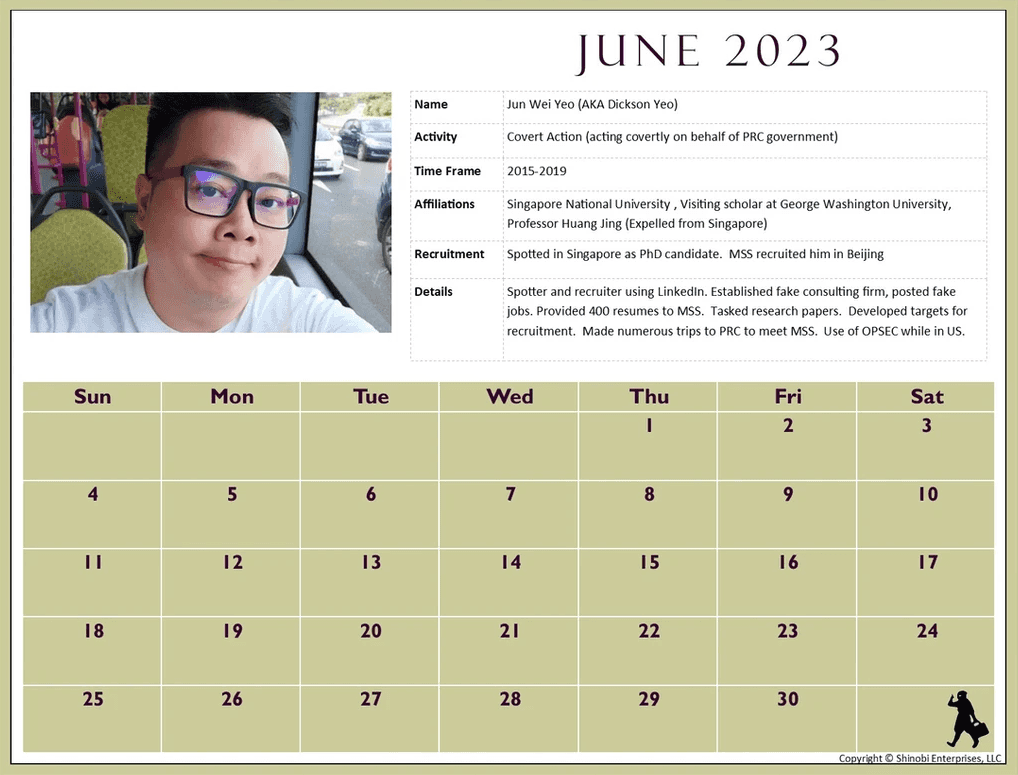 The calendar's website also features analysis of more than 700 cases of Chinese espionage from across the globe, visualized through charts and graphs.
Here are the rest of the pages of the calendar: