The U.S. Defense Advanced Research Projects Agency (DARPA) is moving forward with a program to develop an experimental aircraft that maneuvers in mid-air without using traditional flight controls, instead directing blasts of highly pressurized air to alter the aircraft's flight path.
While traditional aircraft use ailerons, flaps and rudders as control surfaces, DARPA's Control of Revolutionary Aircraft with Novel Effectors (CRANE) program is looking to just use bursts of air to alter the yaw, pitch and roll of an aircraft. This concept of using directed bursts of air is called Active Flow Control (AFC).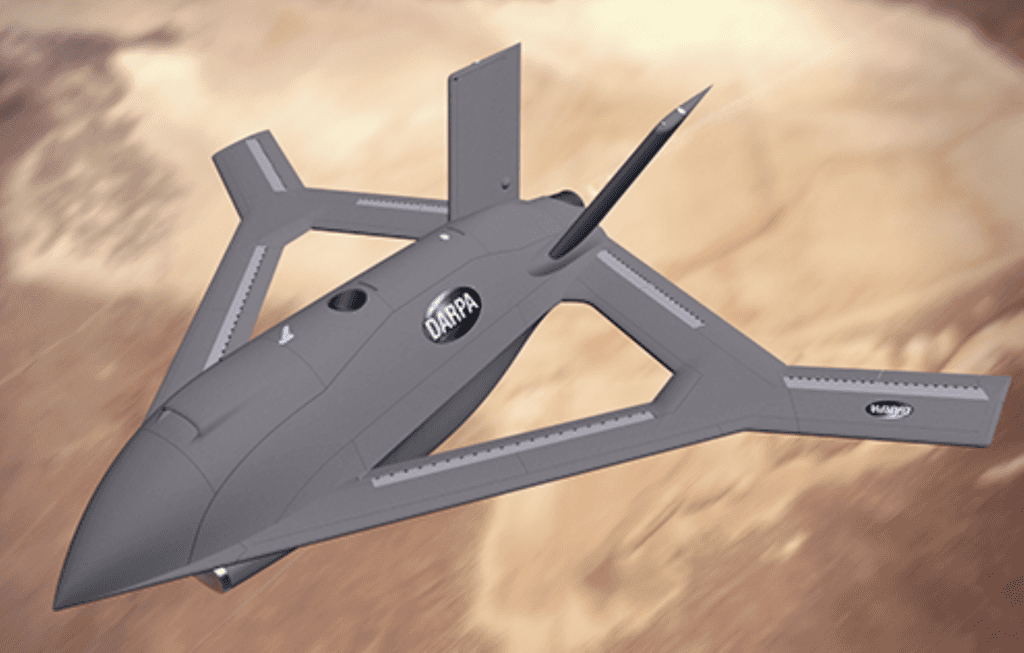 DARPA is seeking an aircraft with this AFC technology as a way to reduce the weight and mechanical complexity of aircraft that ailerons, flaps and rudders add to an aircraft.
"Active flow control could improve aircraft performance by removing jointed surfaces, which currently drive design configurations that increase weight and mechanical complexity," DARPA's CRANE program description reads. "Demonstrating AFC for stability and control in-flight would help open the design trade space for future military and commercial applications."
AFC-based flight controls could be particularly advantageous for stealth aircraft. Traditional flight controls require space between the wings and the control surface so that the surface can articulate to redirect airflow. That space between the wing and control surface — be it an aileron, flap or rudder — can raise the aircraft's radar cross section, making them easier for radars to detect. AFC technology could allow an aircraft to altogether eliminate gaps between its wings and its flight controls, to eliminate that potential increase of its radar cross signature.
This week, DARPA announced the firm Aurora Flight Sciences had successfully completed a Phase 1 design demonstration of an aircraft body, showing that the design could use AFC technology to generate flight control forces in a wind tunnel test. DARPA announced that in December, Aurora Flight Sciences had begun moving forward Aurora Flight Sciences to Phase 2, where the firm will develop flight software and controls to direct this AFC technology to fly the aircraft design without using traditional moving flight controls on the wings and tail of the aircraft.
DARPA said its contract with Aurora Flight Sciences could also culminate in a Phase 3 option, in which the firm develops a 7,000-pound test X-plane. That Phase 3 design would call for modular wing configurations that allow researchers to test different advanced flight technologies in the future.
Aurora Flight Sciences, a Boeing subsidiary, has indicated it wants to adapt this AFC technology for future military aircraft operating at high speeds.
"Given all that we have learned about AFC and its application to tactical aircraft in prior phases of CRANE, the next step is to prove out these learnings in flight," Aurora vice president of government programs Graham Drozeski said in December. "The CRANE X-plane is designed specifically to explore the effectiveness of AFC technologies at mission relevant scale and Mach numbers."