The investigation into a mass shooting in Monterey Park is focused on the gunman's prior interactions at two dance studios he targeted and whether jealousy over a relationship was the motive, law enforcement sources said.
The sources stressed that the investigation is in its early stages. But detectives believe that 72-year-old Huu Can Tran had frequented the clubs — the Star Ballroom Dance Studio in Monterey Park and the Lai Lai Ballroom and Studio in Alhambra — and that the shooting might have been sparked by a personal dispute.
They also believe Tran was having unspecified emotional problems that had been getting worse in the weeks before the shooting.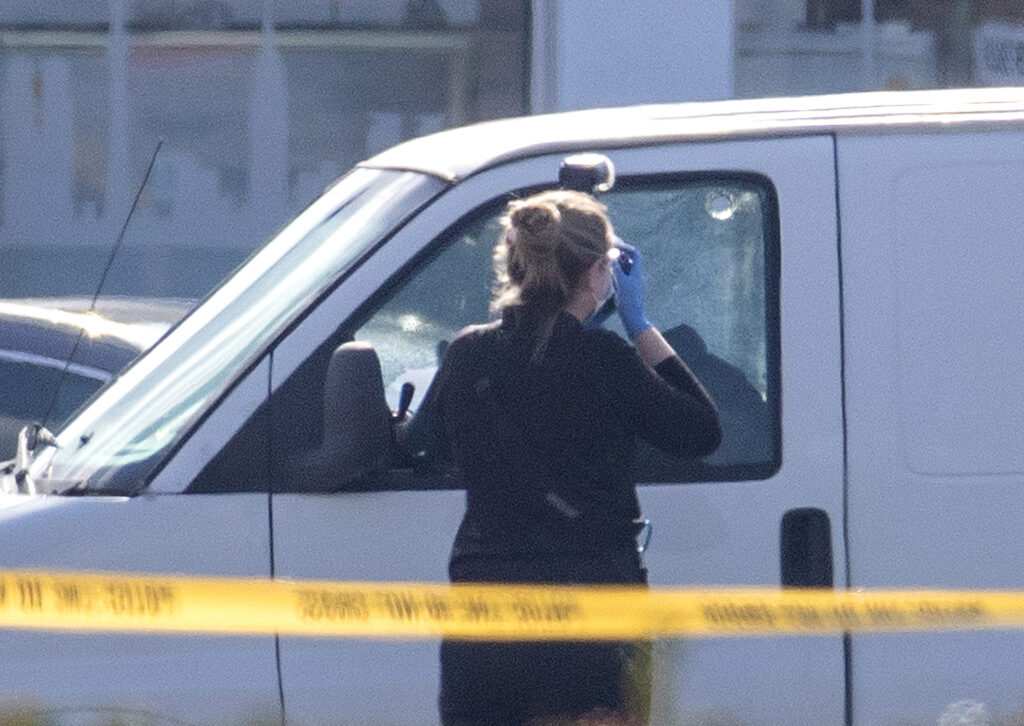 He showed up at the Hemet Police Department lobby twice this month, on Jan. 7 and 9, making allegations of fraud and theft and saying that his family had tried to poison him in the Los Angeles area 10 to 20 years ago, Hemet police spokesperson Alan Reyes said.
Tran said he would come back with evidence but never returned, Reyes said.
It will likely take weeks to unravel what happened. Detectives began serving search warrants at multiple locations Sunday.
Inside Tran's home in Hemet, investigators found a .308-caliber rifle, hundreds of rounds of ammunition, electronic devices, including cellphones and computers, and items that led officials to suspect he was manufacturing firearm suppressors, Los Angeles County Sheriff Robert Luna said during a conference Monday.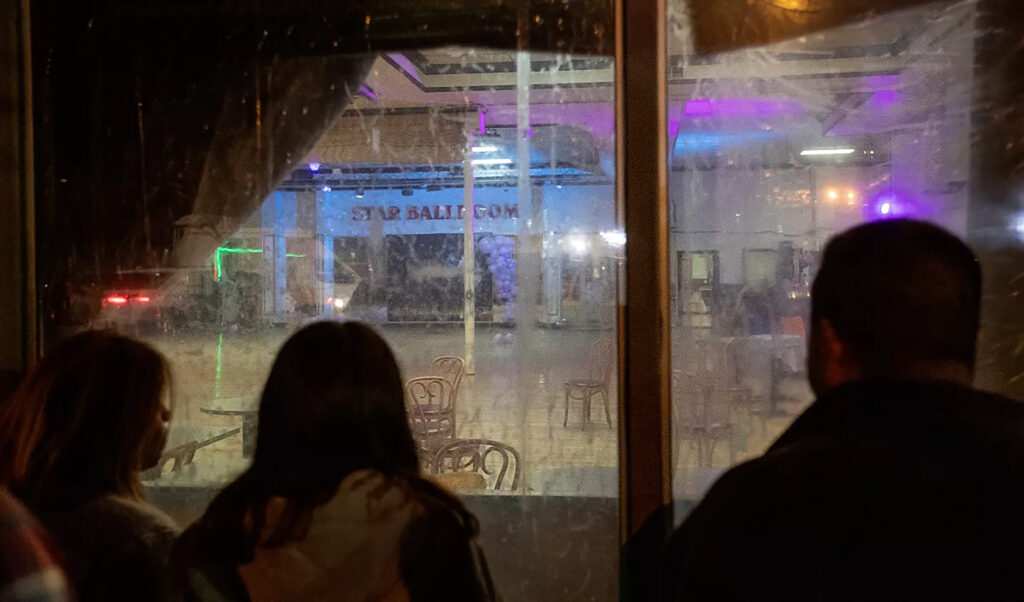 Authorities also seized a Norinco handgun that was registered to Tran from the van where his body was found Sunday, Luna said.
"I want to emphasize that all the firearms recovered still require additional forensic ballistic examinations and comparisons that we're doing with our partners, as well as additional investigations into the origins of where the suspect got those weapons," Luna said, adding there's "a lot of work to be done there, but we don't want to leave any stone unturned."
Tran had been living at the Lakes at Hemet West, a mobile home park whose sign billed it as "a 55+ active living community," according to a public record and law enforcement sources. A security guard turned away a Los Angeles Times reporter at the front gate Sunday night.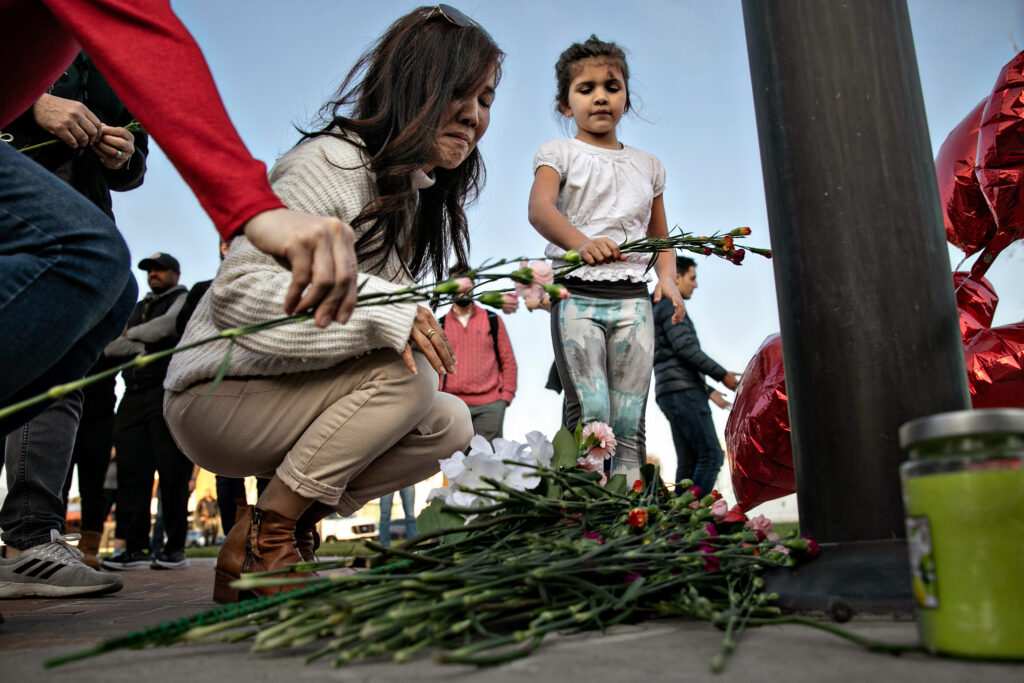 "I still have questions in my mind, which is, what was the motive for this shooter?" U.S. Rep. Judy Chu, D-Calif., said Sunday night during a news conference. "Did he have a mental illness? Was he a domestic violence abuser? How did he get these guns, and was it through legal means? Well, those questions will have to be answered in the future."
Chester Chong, chair of the Chinese Chamber of Commerce of Los Angeles, described the Star Ballroom Dance Studio as an institution in the community.
Chong said conversations among community members in a massive WeChat group after the shooting have led him to believe the shooter's motive was personal. He said the gunman was looking for a woman who had been invited to an event at the ballroom without him, which made him upset.
He said it's not uncommon for that to happen.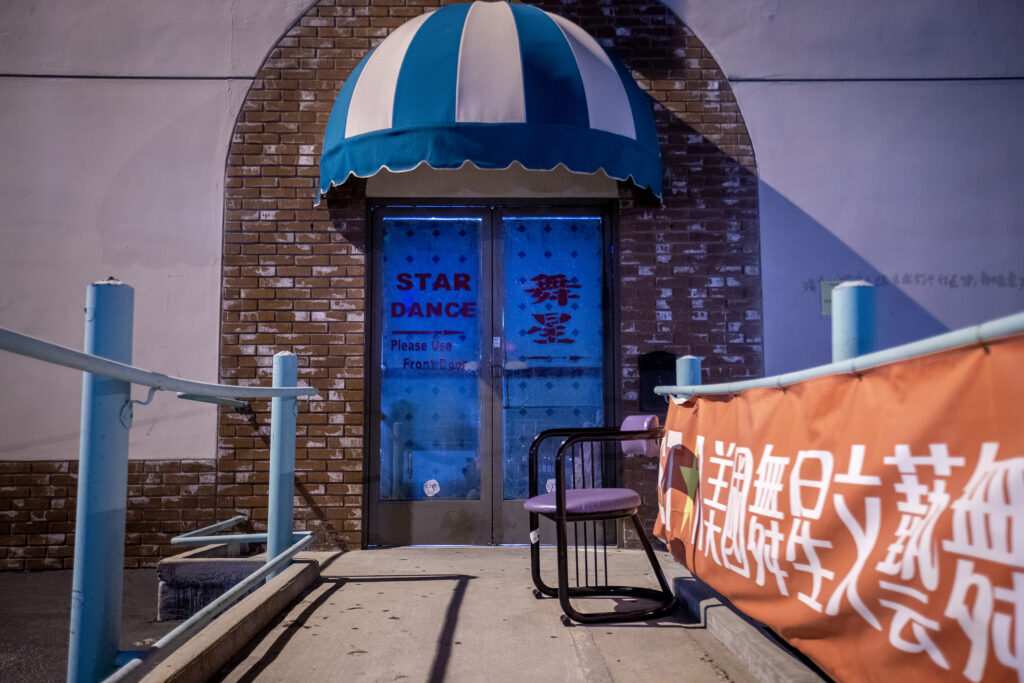 "The men maybe hate that the wife goes down there and goes dancing with other men," he said, adding that "a lot of lonely people go down there to date … other people."
The WeChat group includes people who were inside the ballroom and saw the violence, he said, but they did not know the gunman.
Grace, a Monterey Park resident who declined to give her last name, said she learned through her WeChat group that Tran had been jealous that a woman he knew had gone out dancing without him Saturday night. He apparently hadn't been invited, she said.
"So many people went to the facility every day. It is sad and extremely cruel," she said of the shooting.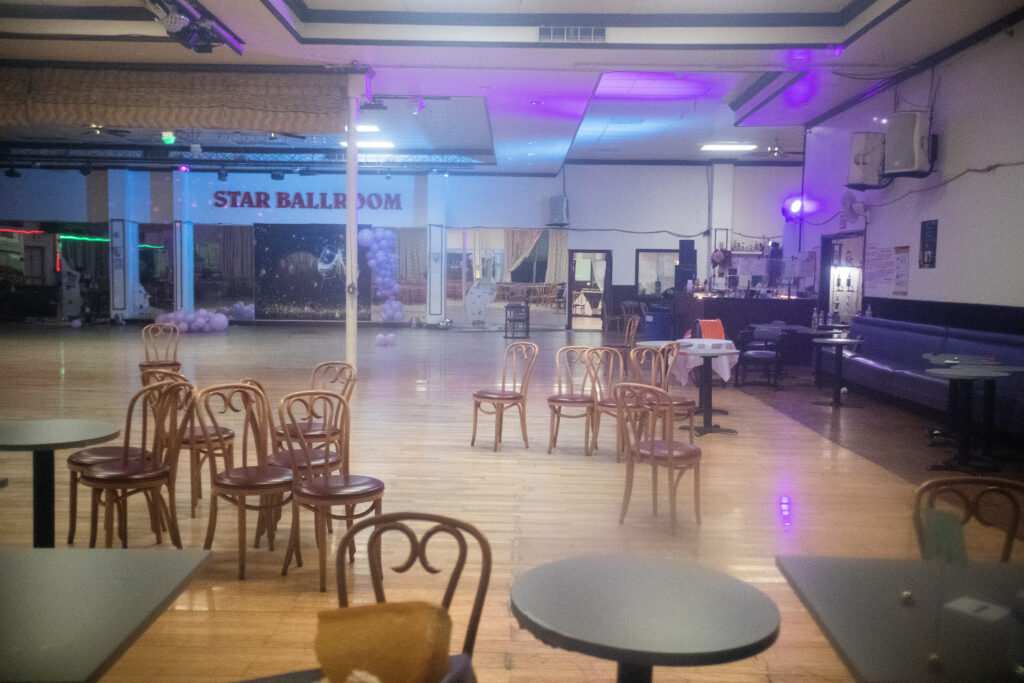 Tran fatally shot himself as officers approached his vehicle at a strip mall near Sepulveda and Hawthorne boulevards in Torrance on Sunday following a countywide manhunt.
The shooting, which stunned the Monterey Park community on the eve of Lunar New Year, is one of the worst in modern Los Angeles County history.
Tran's age makes him somewhat unusual among the country's list of mass shooters, who tend to be younger, said James Densley, president and co-founder of the Violence Project, which tracks mass shootings.
Tran is the oldest gunman in the nonprofit's database, which dates to 1966, Densley said.
Less distinct is the possibility that the shooter was motivated by a personal vendetta. Densely said about one-third of mass shooters have a history of domestic violence and that there have been cases of "domestic spillage," in which personal attacks result in the deaths of other people.
"There have been times, for instance, where people have targeted places of worship or workplaces specifically to try and get a family member, but then other people end up getting shot as sort of collateral damage," he said. "It's not unheard of and not uncommon for this to be part of the picture, if that turns out to be the case."
Authorities say the gunman opened fire inside Star Ballroom Dance Studio on West Garvey Avenue about 10:20 p.m. Saturday, killing 11 — including My Nhan, 65, Lilan Li, 63, Xiujuan Yu, 57, and Valentino Alvero, 68 — and wounding nine other people.
When authorities arrived at the scene, they found a person shot inside a vehicle outside the dance hall. Investigators suspect the person was probably shot before the gunman opened fire inside the business.
Investigators recovered 42 shell casings and a large-capacity magazine from the studio, Luna said.
About 20 minutes after the rampage in Monterey Park, the shooter walked into Lai Lai Ballroom and Studio in nearby Alhambra, officials said.
"The suspect walked in there, probably with the intent to kill two more people," Luna said. A person inside the studio disarmed the gunman, who ran away.
Brandon Tsay, 26, told ABC News during an interview Monday that he was in the lobby of his family's dance studio when he heard the front door close and what he described as "the sound of a metal object clinking together." He turned around and saw a man he did not recognize holding a gun.
"My first thought was I was going to die here, this is it," he told the station, adding that the man appeared to be scanning the room "looking for targets."
Tsay lunged at him and grabbed the weapon. Security camera footage showed the two men struggling for the gun.
Eventually, Tsay pulled the firearm from the man. He aimed it. "Get the hell out of here. I'll shoot," Tsay recalled yelling.
The gun, a 9-mm semi-automatic MAC-10 assault weapon, provided law enforcement with the first clues to the gunman's identity. Authorities were able to link the gun, which was used with an extended magazine and is illegal in California, to Tran. Paired with security footage, the information allowed them to launch a manhunt, according to a law enforcement source.
Authorities found Tran inside a white van in Torrance with a self-inflicted gunshot wound about 1 p.m. Sunday. During the search of the vehicle, several pieces of evidence were found linking the suspect to both locations, officials said.
Authorities have not indicated what specific evidence was discovered. However, they said a handgun was found inside the van, which had stolen license plates.
Monterey Park Police Chief Scott Wiese said over the weekend that some of the first law enforcement on the scene were officers who had been on the street for only a few months. They entered the building and discovered a scene of carnage that he said "none of them had been prepared for."
"We all want answers to questions that we may never have answers to," Wiese said during a news conference Monday. "That's kind of the enigma of this. I know that my individual officers would like to know why. I know the families want to know why. The why is a big part of this. The problem is, we may never know why, and we have to work past that."
The shooting occurred near where tens of thousands had gathered Saturday for the start of a two-day Lunar New Year festival, one of the largest holiday events in the region. Saturday's New Year festival hours were scheduled from 10 a.m. to 9 p.m.
The festival had been scheduled to conclude Sunday, but the day's events were canceled "out of an abundance of caution and in reverence for the victims," Wiese said.
Monterey Park, a city of 61,000 in the San Gabriel Valley, east of Los Angeles, is 65% Asian American, 27% Latino and 6% white, according to census data.
One of the anchor suburbs in the San Gabriel Valley, Monterey Park is a hub of Asian American supermarkets and restaurants.
The Star Ballroom Dance Studio sits behind a Chinese herbal store along West Garvey Avenue. International ballroom competitors teach waltz, tango and Chinese dance classes every day. The dance studio, which opened 30 years ago, offers party room rentals and karaoke happy hour as well.
On Saturday, the studio listed an event between 8 and 11:30 p.m. as "Star Night, $10."
Dance instructor David DuVal, who teaches at the studio, said the location hosts Saturday night parties and that a lot of people who attend are older. There are couples who have been visiting the dance studio for a decade or more.
"It's old people dancing to music for fun. It's their exercise," he said.
Late Monday morning, Gov. Gavin Newsom stopped by Ten Ren's Tea Time on Garvey Avenue, just north of where Saturday's shooting took place. After speaking with workers for about 10 minutes, Newsom — holding a cup of hot oolong tea — stepped out of the shop and stopped to console and hug a pedestrian who had been walking nearby.
He called Monterey Park a "remarkably resilient community."
"This community, in particular, it's gone through a lot," Newsom said, talking about the city's history with xenophobia in the 1980s and the 1990s. "To come out the other side as vibrant and strong as it has been, it's a testament to people brought up here, including members of my own staff."
Joyce Chow, a 47-year-old Pasadena resident who lived for many years in Monterey Park, came Monday to pay respect to the community she's known for so long.
Chow said she was inspired by the act of a young man who disarmed the gunman and likely prevented further tragedy.
"We are resilient, but we also fight back," she said.
___
© 2023 Los Angeles Times
Distributed by Tribune Content Agency, LLC.