The U.S. Air Force and the Northrop Grumman Corp. unveiled the new B-21 Raider nuclear-capable stealth bomber at the aerospace company's facility in Palmdal, California on Friday. The B-21 will serve as the first new bomber in over 30 years and could bring key strategic capabilities to counter China's ongoing military buildup.
At the reveal ceremony, Secretary of Defense Lloyd Austin said the B-21 is "a testament to America's enduring advantages in ingenuity and innovation and it's proof of the Department's long-term commitment to building advanced capabilities that will fortify America's ability to deter aggression, today and into the future."
Austin also called the new bomber "a testament to our strategy of deterrence—with the capabilities to back it up, every time and everywhere."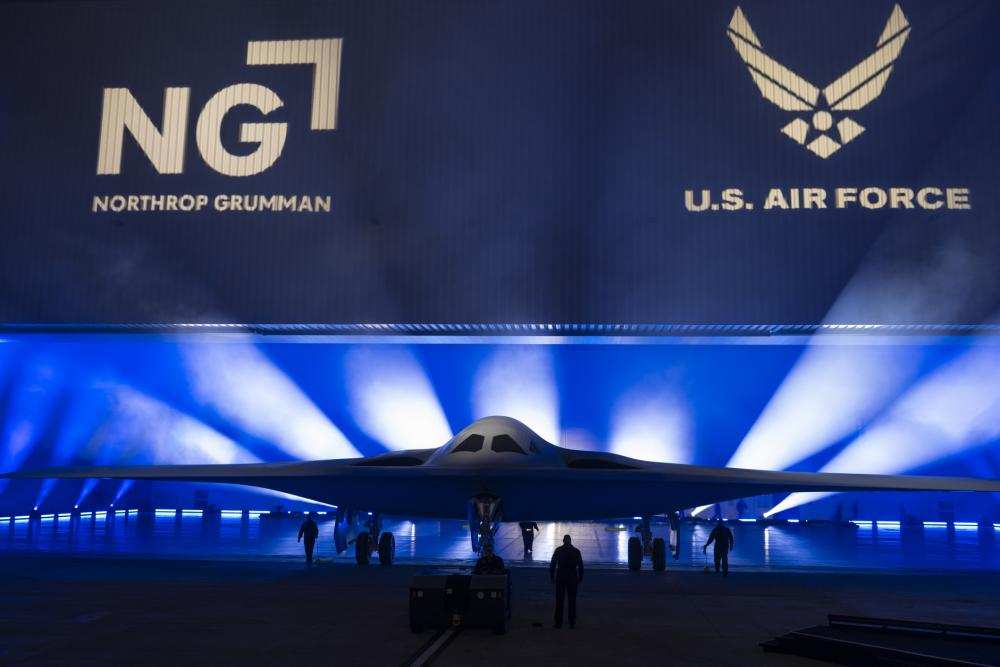 According to a recent fact sheet by Northrop Grumman, the B-21 is the world's first sixth-generation aircraft and was designed "with long range, high survivability and mission payload flexibility" in mind.
Northrop Grumman said the new bomber was designed with new stealth materials and manufacturing techniques "to ensure the B-21 will defeat the anti-access, area-denial systems it will face." China has designed a host of anti-access, area-denial (A2/AD) weapons and strategies to assert control over the Indo-Pacific and block the U.S. from being able to regain access to the region in a potential conflict.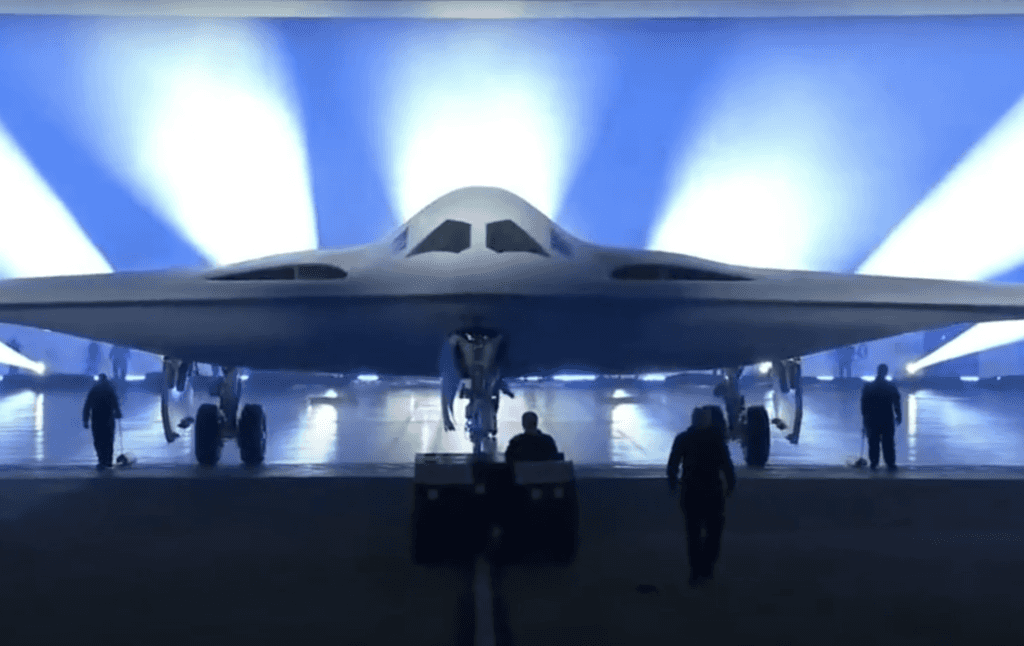 Northrop Grumman said the B-21 was also designed with an "open architecture" that will allow the military to rapidly upgrade the bombers to onboard new technology, capabilities and weapons. The company said "this will ensure the B-21 Raider can continuously meet the evolving threat head on for decades to come."
According to an Air Force fact sheet, the B-21 will be able to carry out missions with both conventional and nuclear weapons. The bomber will be "a component of a larger family of systems for conventional Long Range Strike, including Intelligence, Surveillance and Reconnaissance, electronic attack, communication and other capabilities."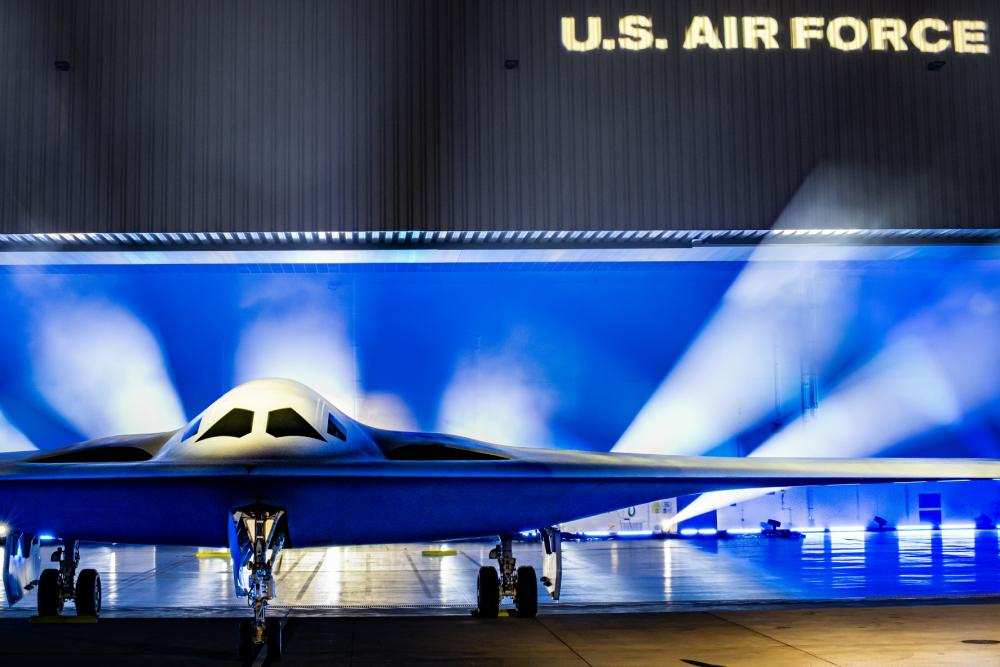 The B-21 has a flying-wing design similar to its predecessor, the B-2 "Spirit" stealth bomber, which was also developed by Northrop Grumman and has been in service since 1997. The Air Force plans to incrementally replace the current Air Force B-1 "Lancer" and the B-2 "Spirit" bombers fleets with the new B-21s and modified B-52 "Stratofortress" aircraft, shifting from a three-bomber to two-bomber fleet.
The Air Force previously said the B-21 was expected to enter service with the Air Force by the mid-2020s. Its first flight is expected to take place in 2023. The bombers will be delivered to Ellsworth Air Force Base, which was officially selected in June 2021 as the first base to receive the aircraft.