Former NFL linebacker Luke Kuechly took on a U.S. military obstacle course challenge this summer to see how his skills on the gridiron could translate to a mainstay of military training.
Kuechly paired up with Air Force veterans Daniel Skidmore and Justin Kiel for a military-style obstacle course in Fellsmere, Florida. Kuechly's obstacle course run was sponsored by USAA and filmed by Whistle Sports as part of their "I Could Do That" series.
Kuechly played for the Carolina Panthers from 2012 to 2019.
Skidmore was an Air Force Combat Controller from 2006 to 2015. Air Force Combat Controllers specialize in coordinating air support for ground forces and are part of the Air Force Special Operations Command.
Kiel served in the Air Force from 2008 to 2012 as a force support specialist, who focused in fitness events.
Even before Kuechly started the obstacle course, Skidmore and Kiel had him doing pushups and buddy-carries to get warmed up.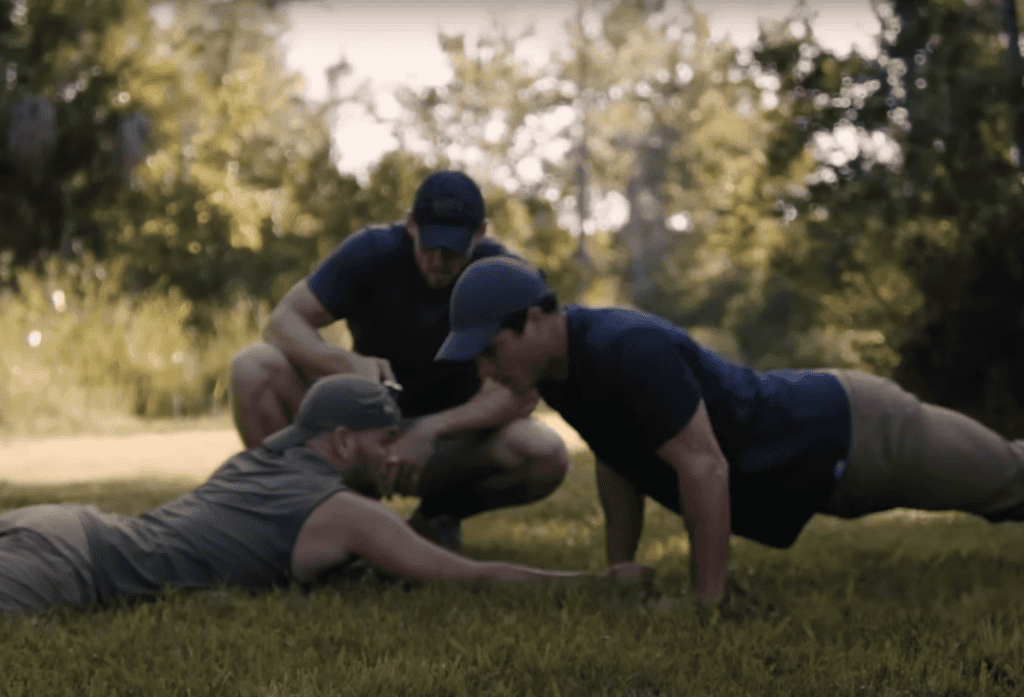 "You always here different branches have different deficiencies and aren't as good at certain things," Kuechly said. "But these Air Force guys are absolute machines."
Kuechly said he wanted to take on this obstacle course challenge because he his brother is a veteran who went through the Reserve Officer Training Corps and served in the Army Reserves for 10 years. He said, "It's very much a family connection there."
"It's very selfless to work in the military," Kuechly said. "The time's difficult, it's difficult on your family, there's a lot at stake."
After warming up, the Air Force vets had Kuechly try out a rope climb, an event he initially tried with pure upper body strength.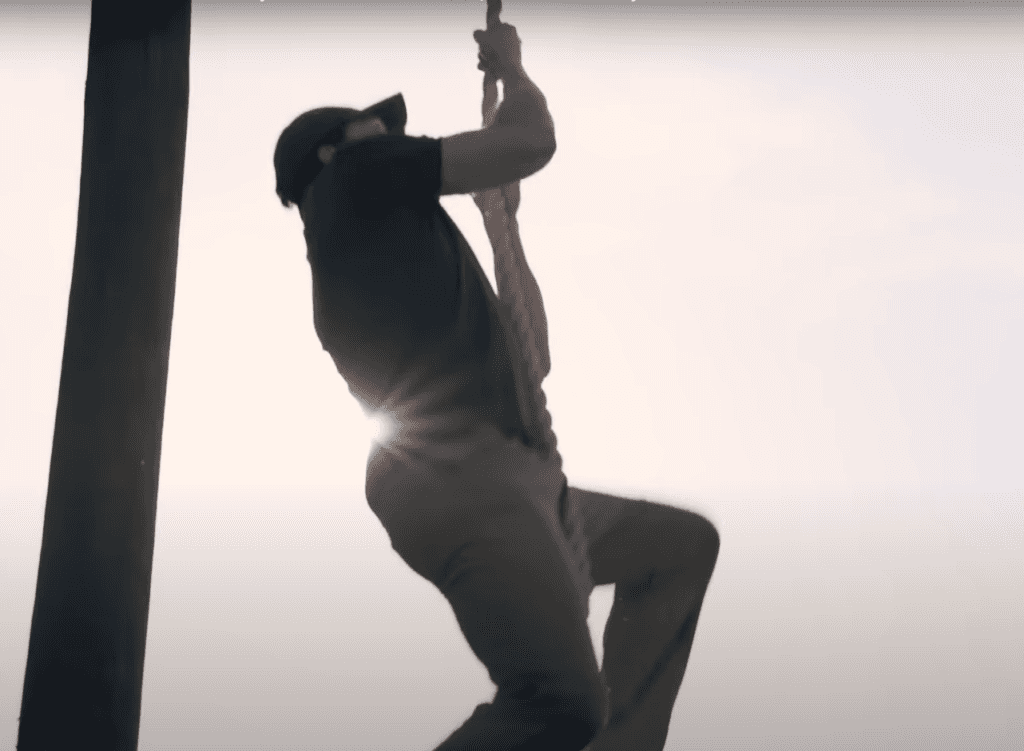 "Luke addressed the first obstacle, the rope climb, with all arms," Skidmore said. "Thinking back to my military career when I was in the Air Force as a combat controller the first times I ever ran an obstacle course I failed the rope climb just like Luke did."
As Kuechly dropped back down to the ground, Skidmore told him, "so that's the hard way, let me show you the commando way."
While Kiel noted Kuechly struggled with some of the obstacles, "he's asking a lot of questions and taking all the coaching. Any unit I've been a part of so far he would be an instant value add."
Skidmore said that from an instructor's perspective, he looks at coachability and how quickly someone adapts to challenges.
"He failed an obstacle, we go over it and then he picks it up right away and the ability to adapt and overcome to whatever given situation that's what we're looking for," Skidmore said.
After going through the warm-up and refining his techniques for the various obstacles, Kuechly and the Air Force vets took on a Marine Corps-style obstacle course. Working as a team, the trio moved through the course, trying to get through in the quickest time.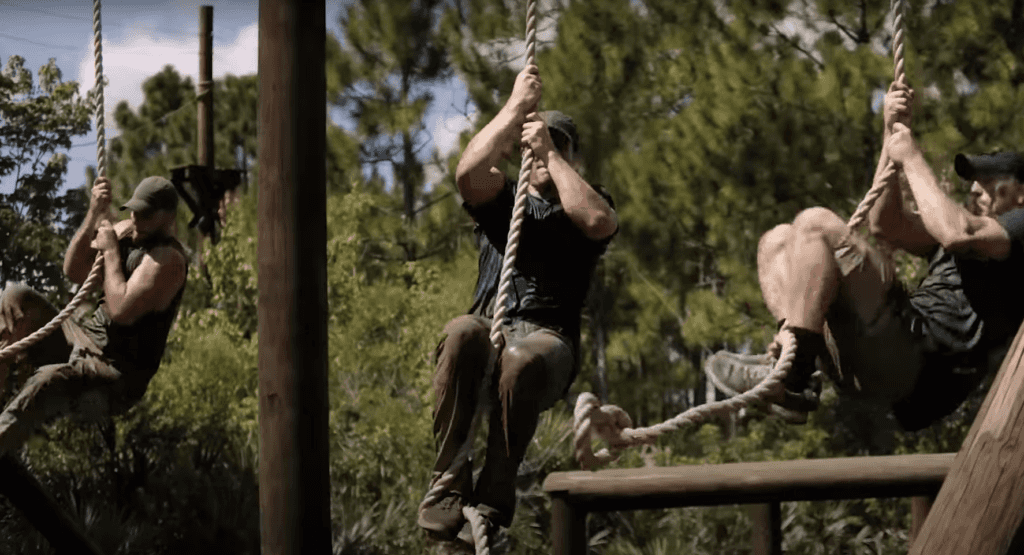 "I think everybody understands that you don't do anything by yourself in this kind of setting so when you've got people from different environments that come together and understand the teamwork and the hard work and the accountability portion it, it just kind of meshes right together," Kuechly said.
Skidmore said, "Luke's attitude was as a quiet professional."
"He was in a followership position today and sometimes for guys that have been leaders that's the hardest part is taking a step back and being a good follower and as part of this operation yeah you want that kind of guy on the team," Skidmore said.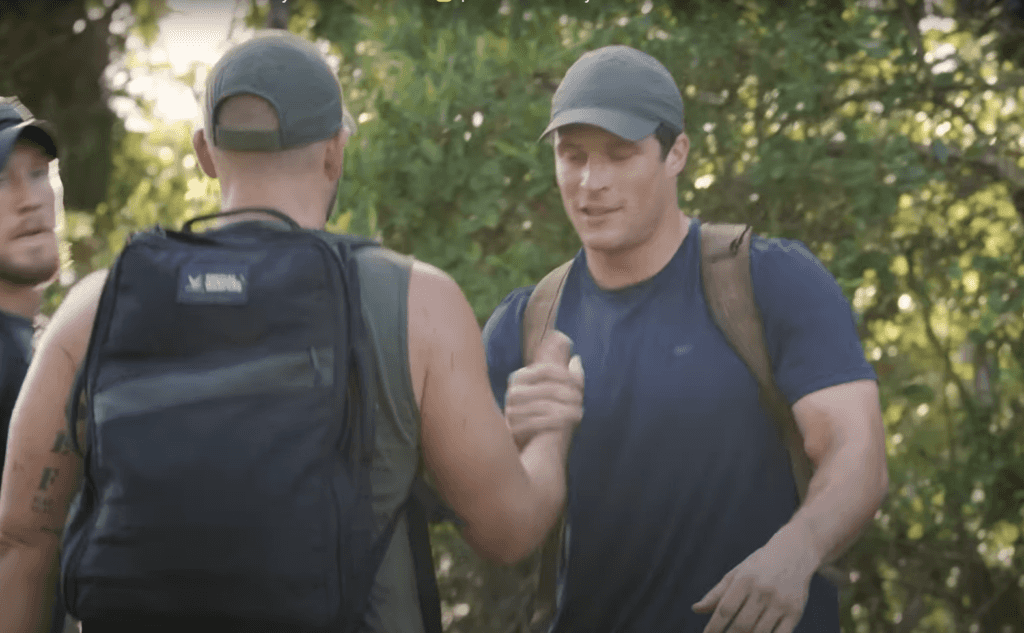 The Whistle Sports "I Could Do That" has put other celebrities and athletes through difficult military tasks. Last year, Chicago Bears tight end Jimmy Graham took on skydiving with the U.S. Army's Gold Knights parachute team. Before that, USAA and Whistle Sports challenged former San Diego Chargers and Tampa Bay Buccaneers wide receiver Vincent Jackson to a course inspired by the Navy SEALs iconic 24-week Basic Underwater Demolition/SEAL (BUD/S) training course.