A video has emerged of a Russian Su-25 pilot ejecting from his crashing plane.
The footage, which was captured by the Russian pilot's helmet camera, shows the view inside his cockpit in the seconds before he was forced to eject after his aircraft was shot down. American Military News cannot confirm the exact circumstances of the crash at this time.
It is apparent from the footage that the Russian attack bomber was flying low to the ground before he was shot down. A total of ten seconds elapsed between when the pilot ejected, when his parachute opened and when he hit the ground with a thud.
The footage showed the pilot of the Su-25 jet nose up just before ejecting from the aircraft. As the pilot exited the aircraft, he caught a glimpse of the flaming wreckage of his former ride disintegrating as it flew past him.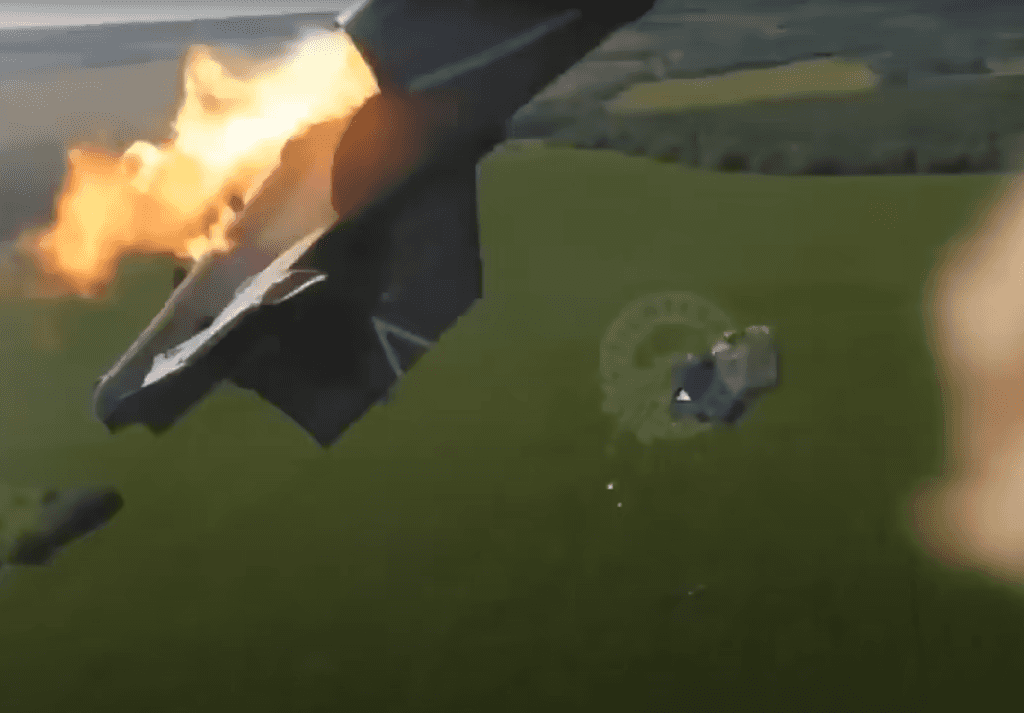 Fractions of a second after the flaming wreckage of his plane sailed off into the distance, the pilot was twisted around in the air as his parachute opened.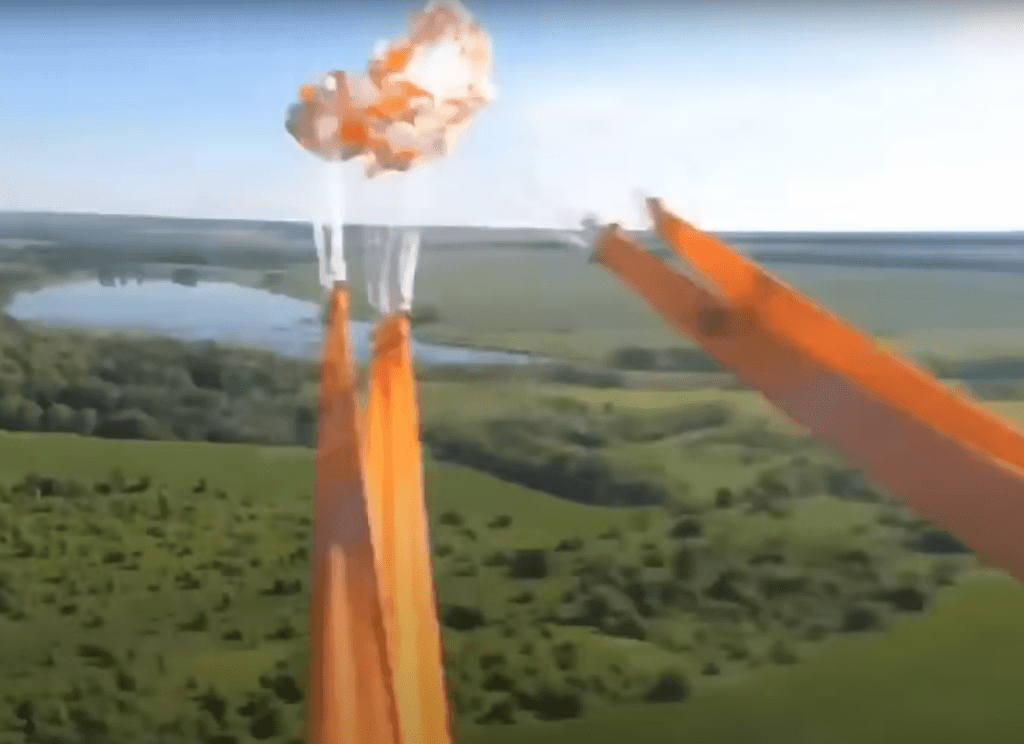 As the Russian pilot hung suspended underneath the parachute, he was swung around again, allowing him to see his aircraft crash into the ground and explode into a fireball.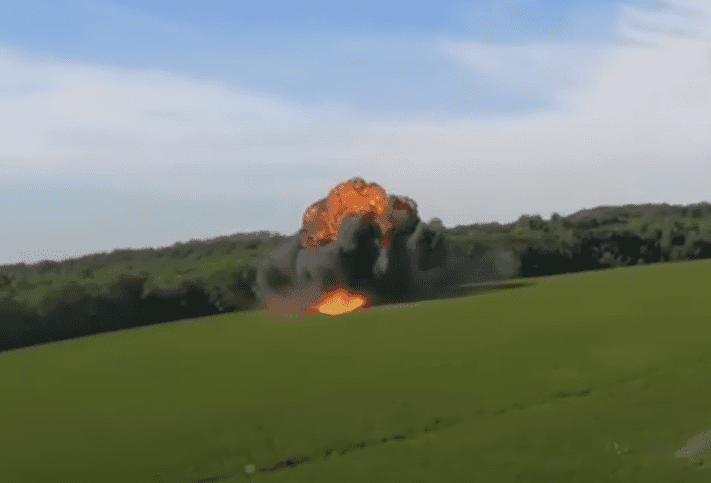 The pilot was only able to hang from his fully deployed parachute for about six seconds before landing on the ground. The pilot was still dropping at a fairly high speed and let out a groan as he met the ground.
The exact cause of the crash is unclear. One Twitter user tweeted that the aircraft was shot down by a Ukrainian Surface to Air (SAM) missile but linked to a suspected crash site in Belgorod, Russia, about 60 miles from the Ukrainian border.
A Russian news source reported the Su-25 seen in the video had crashed in Belgorod in June. The Russian source attributed the crash to the pilot striking an electrical transmission line.
Rob Lee, another Twitter user who has frequently analyzed information from the ongoing Ukraine conflict, shared footage in June of a Su-25 crash site in Belgorod that resembles the area seen in the footage above.
The Su-25 is a ground attack jet aircraft that fills a similar role to that of the A-10 used by the U.S. Air Force.