The guided-missile destroyer USS Cole was attacked by suicide bombers while refueling in Yemen 22 years ago today, Oct. 12, 2000. The explosion blasted a large hole in the hull of the ship, killing 17 U.S. Navy sailors and injuring 39 others.
The attack was the deadliest attack against a U.S. Navy destroyer since 1987. It was reported that the event foreshadowed the 9/11 terrorist attacks, which would take place less than a year later.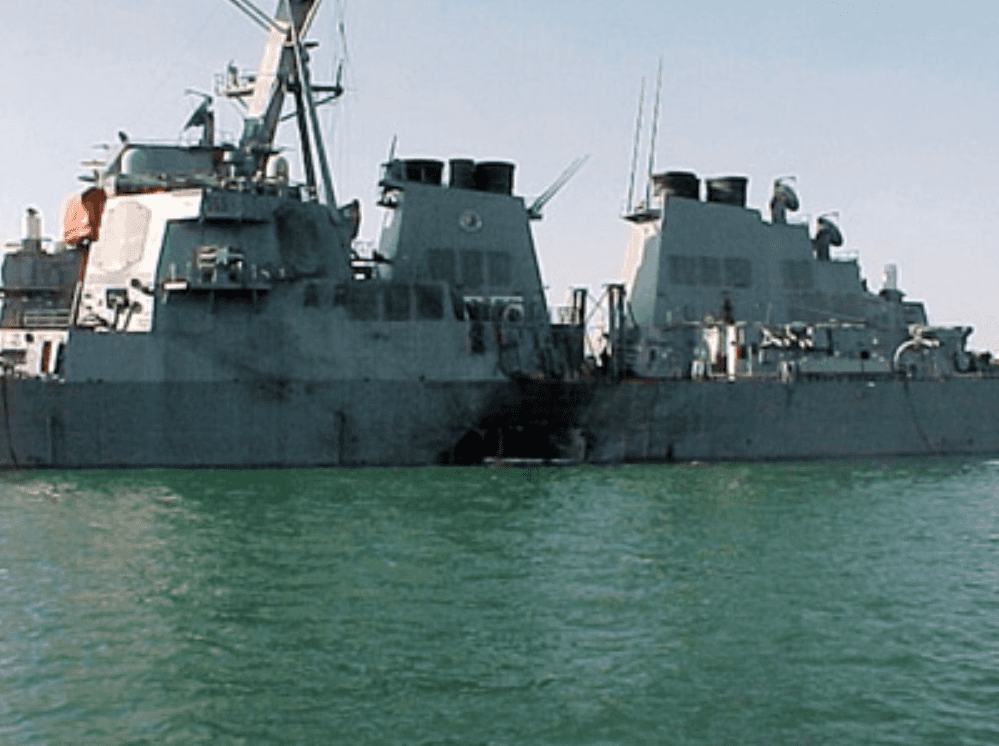 Al-Qaida claimed the attack, and a U.S. judge later ruled that Sudan was responsible for the attack. Another judge released more than $13 million in frozen Sudanese assets to the families of those sailors who were killed.
The 17 sailors who were killed were:
Hull Maintenance Technician 2nd Class Kenneth Eugene Clodfelter, 21, of Mechanicsville, Virginia;
Chief Electronics Technician Richard Costelow, 35, of Morrisville, Pennsylvania;
Mess Management Specialist Seaman Lakeina Monique Francis, 19, of Woodleaf, North Carolina;
Information Systems Technician Seaman Timothy Lee Gauna, 21, of Rice, Texas;
Signalman Seaman Cherone Louis Gunn, 22, from Virginia Beach, Virginia;
Seaman James Rodrick McDaniels, 19, of Norfolk, Virginia;
Engineman 2nd Class Marc Ian Nieto, 24, of Fond du Lac, Wisconsin;
Electronics Warfare Technician 2nd Class Ronald Scott Owens, 24, of Vero Beach, Florida;
Seaman Lakiba Nicole Palmer, 22, of San Diego, California;
Fireman Joshua Langdon Parlett, 19, of Churchville, Maryland;
Fireman Patrick Howard Roy, 19, from Keedysville, Maryland;
Electronic Warfare Technician 1st Class Kevin Shawn Rux, 30, of Portland, North Dakota;
Mess Management Specialist 3rd Class Ronchester Manangan Santiago, 22, of Kingsville, Texas;
Operations Specialist 2nd Class Timothy Lamont Saunders, 32, of Ringgold, Virginia;
Fireman Gary Graham Swenchonis Jr., 26, from Rockport, Texas;
Ensign Andrew Triplett, 31, of Macon, Mississippi; and,
Seaman Craig Bryan Wibberley, 19, of Williamsport, Maryland.
Because of the attack, the U.S. Navy has reconsidered its rules of engagement. The rules in 2000 prevented the destroyer's guards from firing on the small boat prior to the explosion, which was not known at the time. The small vessel had not obtained permission from the captain to approach.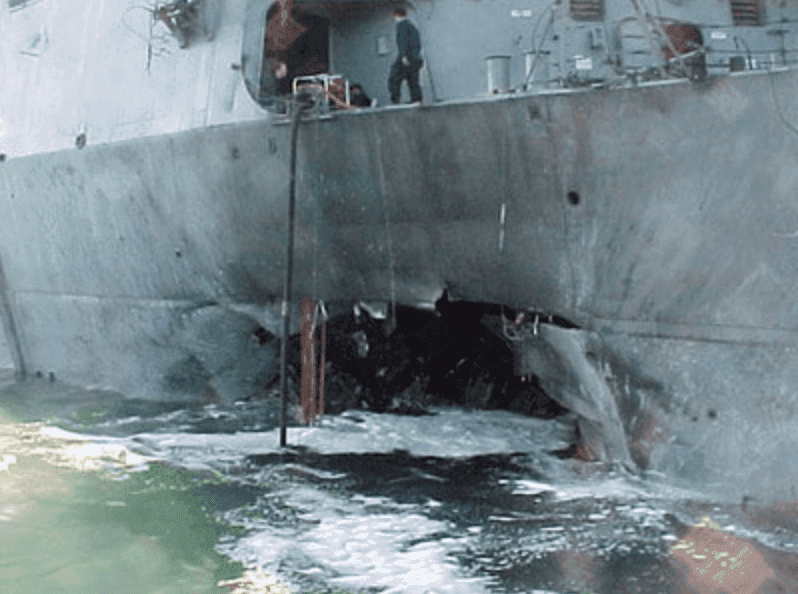 Then-President Bill Clinton had proclaimed the attack a "despicable and cowardly" act of terrorism, and promised to find those responsible.
Al Qaeda terrorist Jamel Ahmed Mohammed Ali Al-Badawi, believed to be the mastermind of the attack, was killed in January 2019 when a Predator drone struck his vehicle in an isolated attack as he was driving alone in the Ma'rib Governorate located in central Yemen.
He was one of the top terror figures on the FBI's most-wanted list, and the U.S. State Department had a $5 million reward offered for information that led to Al-Badawi's arrest. He was originally arrested by Yemeni authorities in December 2000 for the USS Cole attack, but escaped from a Yemen prison in April 2003. He was recaptured nearly a year later, but managed to escape again in February 2006.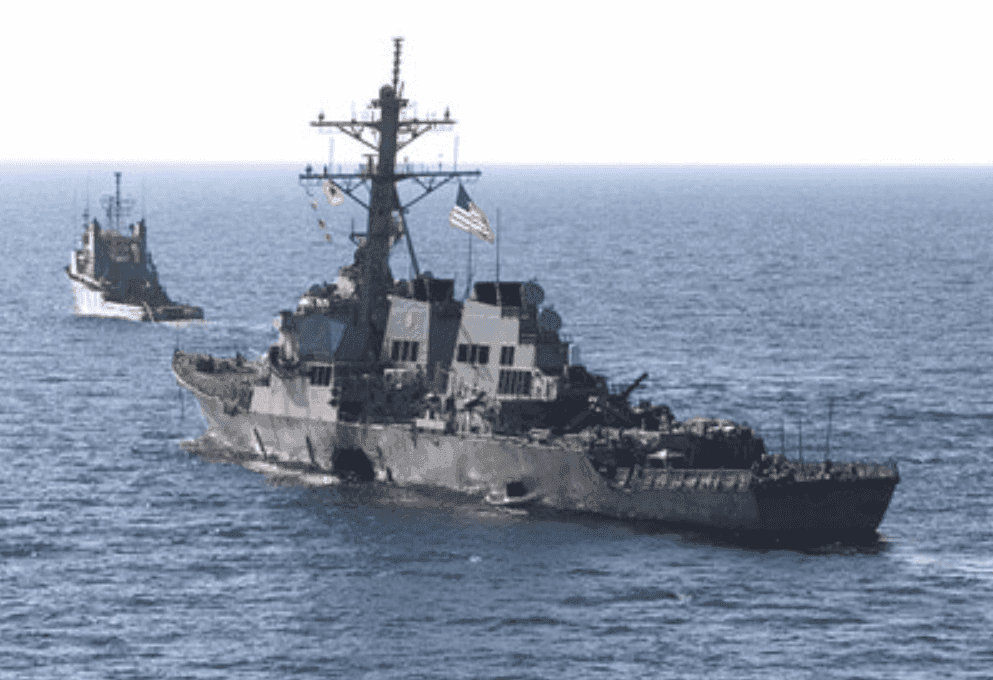 Abd al Rahim al-Nashiri, another Al Qaeda terrorist, was also a leading member in the USS Cole bombing. He was the first to be charged for the USS Cole attack, and has been in U.S. custody since 2002, awaiting trial at Guantanamo Bay since 2006.
The Yemen-based sect of Al Qaeda in the Arabian Peninsula (AQAP) is considered the terrorist organization's most lethal. It has been able to take advantage of the civil war in Yemen to hide amongst the chaos.
There is now a memorial for the victims at Naval Station Norfolk, which was dedicated on the shore of Willoughby Bay one year later.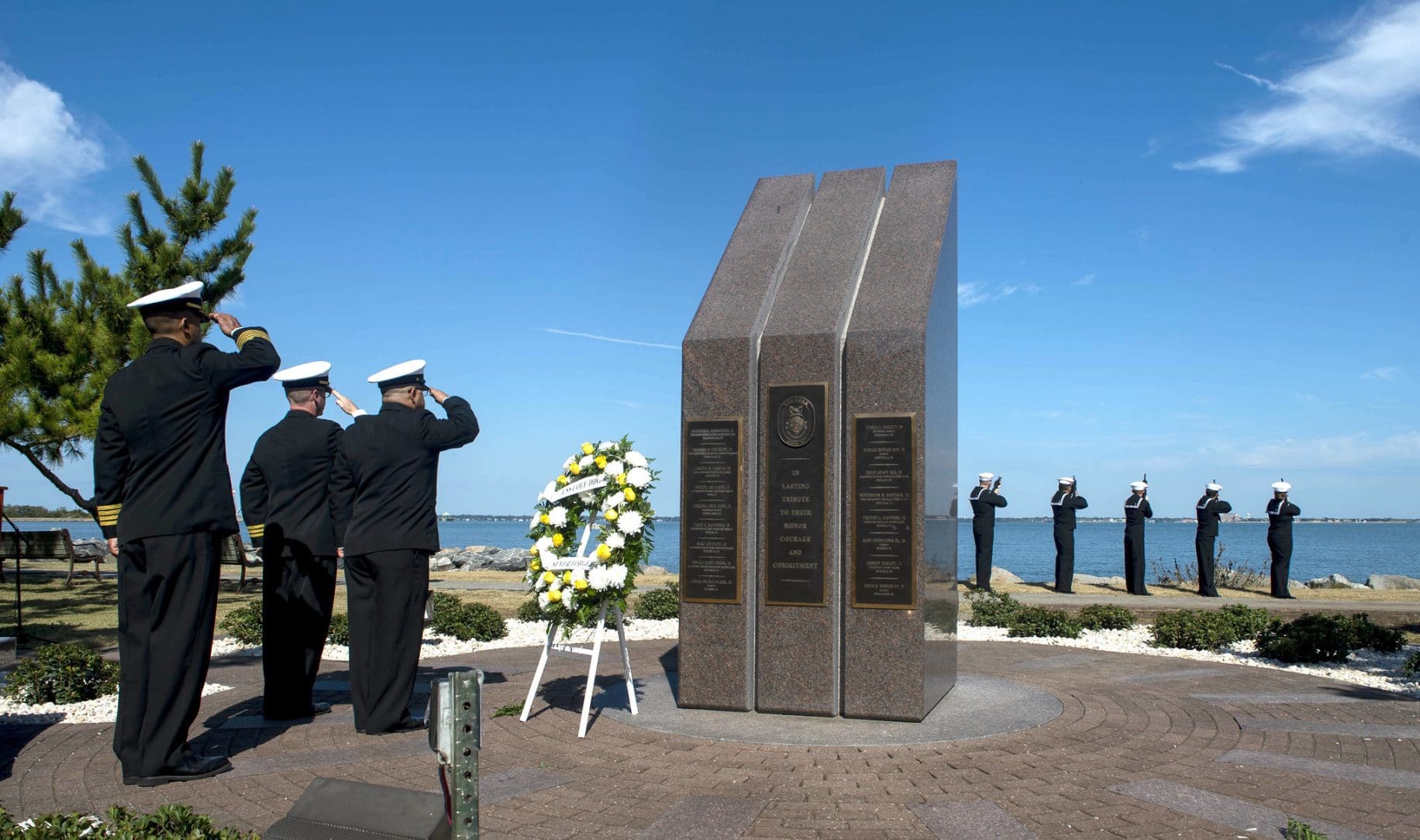 There are 17 low-level markers, which represent the youthfulness of the sailors who were killed; and three tall monoliths, which represent the three colors of the American flag. There is also a set of brown markers around the memorial that symbolize despair and darkness, and 28 black pine trees that were planted to represent the sailors who were killed and their 11 children.