As Hurricane Ian made landfall on Florida on Sept. 29, a team of drone operators with USAA was already standing by, ready to assist in the disaster response.
USAA's Disaster Innovation Response Team, or DIRT, was one of several independent drone crews the Florida government relied on in the immediate aftermath of Hurricane Ian. American Military News recently spoke with USAA Strategic Innovation Director Daniel Diaz about how DIRT used cutting edge drone technology to provide an eye in the sky for rescuers and provide crucial information about the structural integrity of key roads and bridges throughout the state.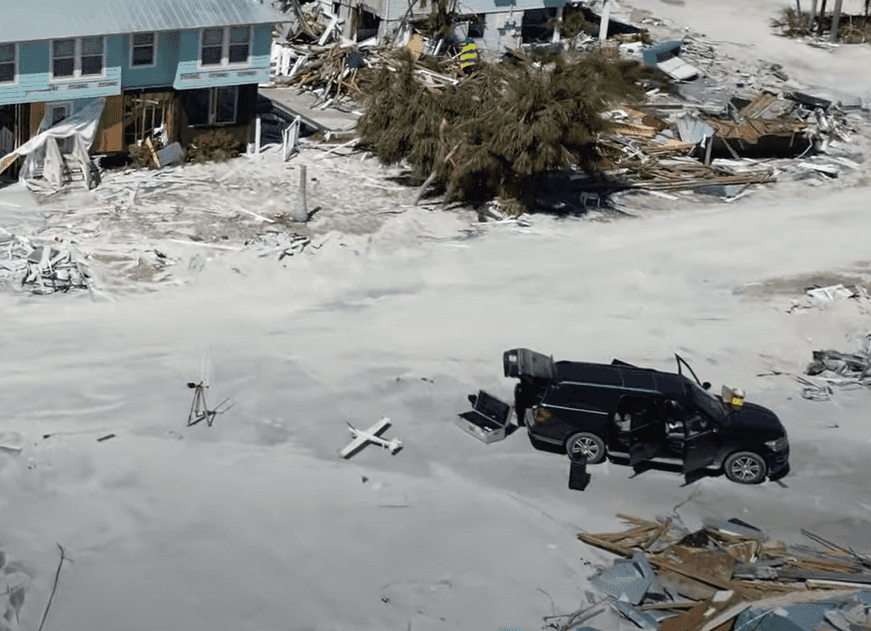 Diaz said his team's job is "to capture imagery to aid decisionmakers to put resources where they're needed."
"We essentially go out to the hardest-impacted area," he explained.
USAA shared a video from Oct. 3, showing just a small view of the damage across Fort Myers Beach after Hurrican Ian.
USAA — an insurance, banking and financial services company started by military officers for the military and veteran community — has been using drones for the past few years to help start insurance claims after major disasters like this most recent Category 4 hurricane.
Diaz said the DIRT team really came into its own after Hurricane Michael, a Category 5, hammered the Gulf Coast in 2018. His team tackled another seven disaster responses in 2020, including Hurricanes Sally and Laura.
"This time around we pre-staged with the state and were boots on the ground on Thursday morning," Diaz said, referring to the day Hurricane Ian made landfall.
Diaz and the rest of the unmanned aerial system (UAS) operators helped the state survey damage to the Sanibel Causeway, a key bridge connecting residents on the Sanibel Island to the Florida mainland. Diaz said that project presented a unique challenge as his drones were operating at the same time military and private helicopters were operating and they had to be careful to obey special flight restrictions.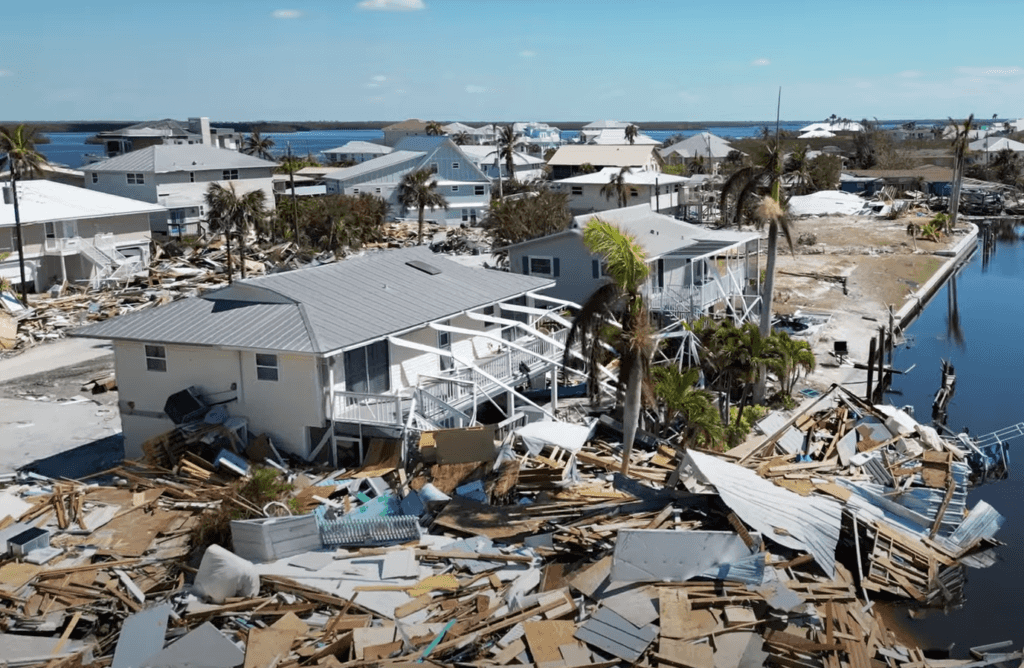 Diaz said USAA's DIRT team itself is rather small, with just three members. While DIRT is a small team by itself, the three-person crew coordinates with dozens of other drone operators in a disaster area to create a network of aerial-surveying systems that can cover huge disaster areas.
Diaz said his team worked in Florida with the Miami-Dade Police and Fire Departments, individuals from Tampa and Pensicola, and just about any other emergency response group with a drone.
The DIRT team also has some top-of-the-line drones such as the Autel Dragonfish, a vertical take-off and landing (VTOL) drone that can fly for two-hours at a time with a camera that provides 4K video quality at with an up to 20X zoom capability. The drone can cover 18 miles of distance and also boasts an infrared detection range of up to 2,000 meters.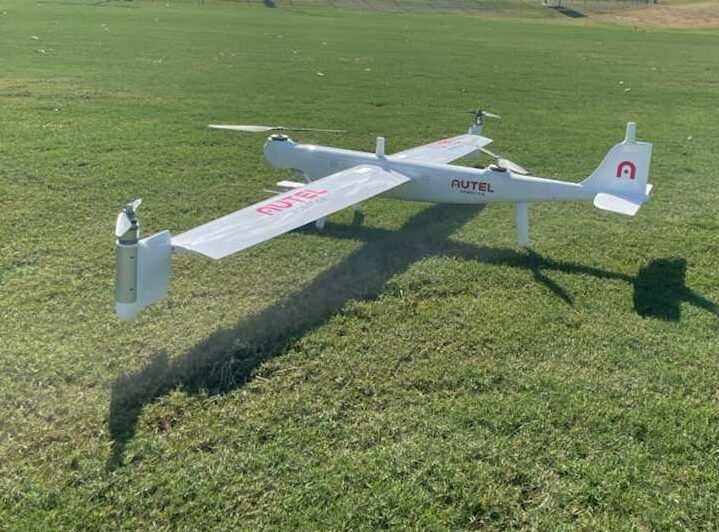 Despite its size, DIRT's purpose has expanded well beyond starting the insurance claims process. Now Diaz says the team's goal is to connect with and assist the broader community.
"We had individuals come up to us while we're doing operations and say 'hey, this is a very close-knit community, I haven't heard from a few of my friends, they decided to stay on their boat during the hurricane, this is their last known location, this is the actual boat description, how can you help,'" Diaz said. "Situations like that were daily while we were out there."
Diaz said the DIRT team readily took on these "walk-ups" in addition to the missions they were already handling for the state.
"We don't go out there with USAA emblems, USAA vehicles, we're truly there for the community," Diaz said. "We are truly there to essentially blur the lines of what an insurance company should be during a catastrophe."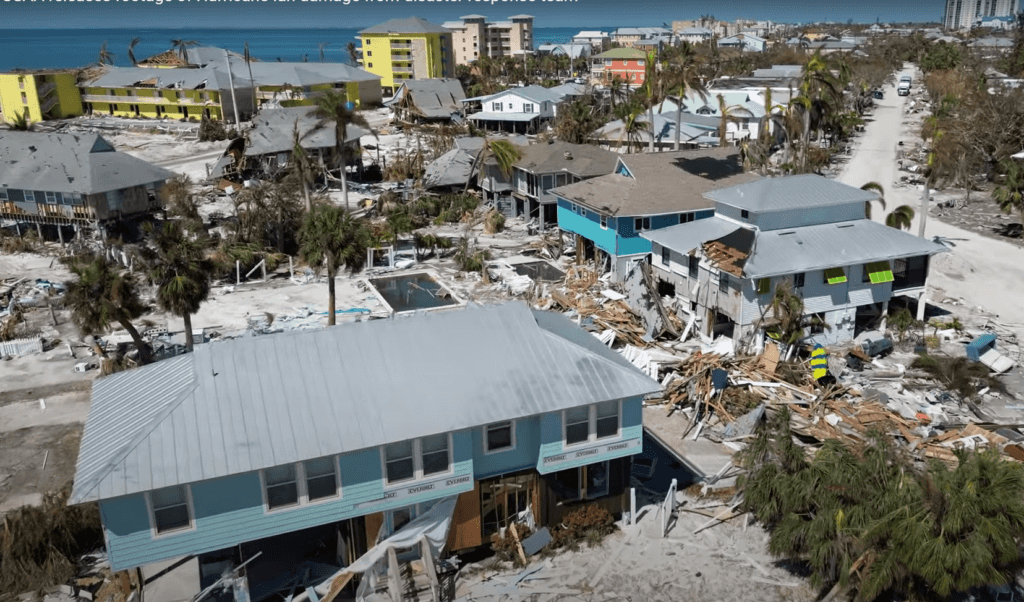 Seeing these disaster scenes from above has given the DIRT team a different perspective, both literally and figuratively.
"It's chilling, it definitely is," Diaz said. "I've been at USAA 12 years on property claims . . . it's one thing to do a one-to-one inspection of an individual's home, but it's another thing . . . to see the complete devastation of an entire beach."