Rising UFC star Paddy Pimblett, also known as Paddy "The Baddy," grappled with 10 Marines and talked mental health during a visit to Camp Pendleton in San Diego, Calif. on Aug. 26. Video of the matchups first released this week shows how Pimblett forced the 10 different Marines to tap out while grappling with the pro fighter. 
ALERT: China's 'Mars Space Ladder' is trying to beat the United States
Pimblett joined the USMC Martial Arts Program at Camp Pendleton "to see how hard The Marines train, teach Jiu Jitsu, and talk about men's mental health issues," according to a YouTube video Pimblett posted on Sept. 11, 2022. 
In the video, Pimblett trains the Marines on various Jiu-Jitsu techniques. The UFC professional then grapples with each Marine individually and forces each one to tap out.
"I have the balance of a ballerina but the weight of a f-cking sumo wrestler," Pimblett, who was beet red and sweaty, joked after the fights. "What the f-ck, boys. I'm meant to be doing a three-mile run today, it's not happening now."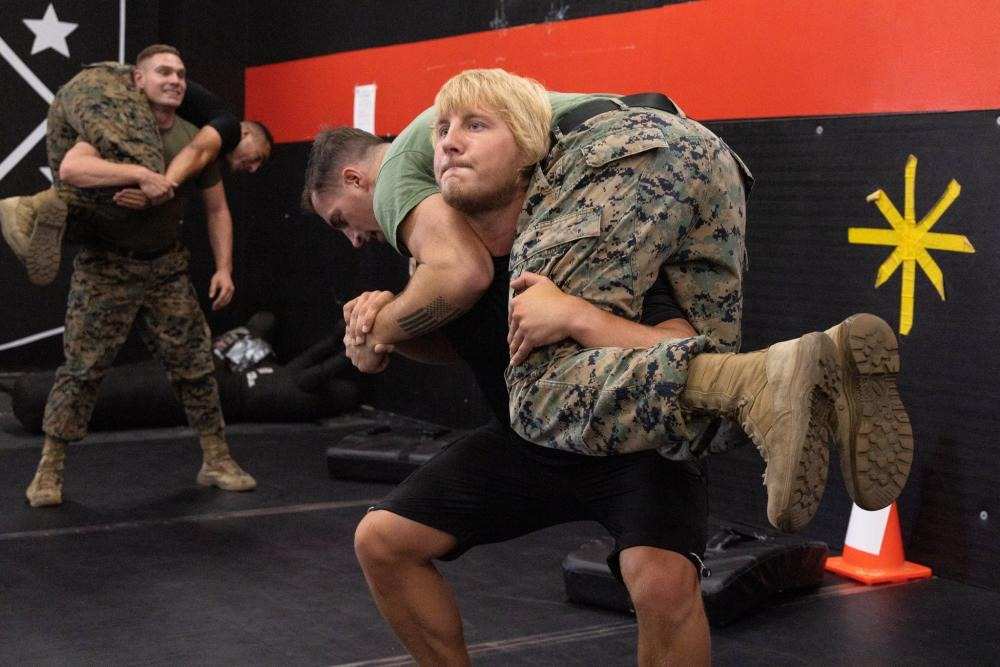 Prior to the fights, the UFC fighter took part in an intro to combat conditioning with the Marines. A member of Pimblett's team said Pimblett had no idea that he was going to participate in "this gnarly of a workout."
"I never went to sleep until late last night. Had about four and a half hours. Now I'm going to get f-cked up by some Marine c-nts," Pimblett quipped. 
Earlier this year, around 1,500 U.S. Navy sailors and U.S. Marines consumed an entire Greek port city's supply of eggs and steaks during a four-day visit in May.
Former Alexandroupoli hospitality association president and grill house owner Georgios Davis said the U.S. service members "did not cross any lines," but the town was still strained by their arrival. Eggs were a particular favorite of the visiting U.S. Marines and sailors.