Top Hollywood actor Tom Cruise performed another death-defying stunt on the top of a biplane just to announce the trailer for his latest movie, "Mission: Impossible – Dead Reckoning Part 1". The trailer first released on Wednesday.
ALERT: Iran's military launches new drone carrier division – here's what it does
Cruise and Chris McQuarrie, the filmmaker behind Cruise's latest hit "Top Gun: Maverick," took to the skies on a pair of red and yellow biplanes to film an introduction for the movie trailer.
The intro video began with Cruise standing on top of the red biplane as it flew hundreds of feet in the air. If Cruise did have any kind of safety restraint as he stood on the fuselage of the plane, it was diligently edited out of the shot, in keeping with his signature brand of risk-taking.
"Hi everyone," Cruise began the video with a friendly wave, practically yelling over the high winds as he stood atop the moving plane. "Wish I could be there with you."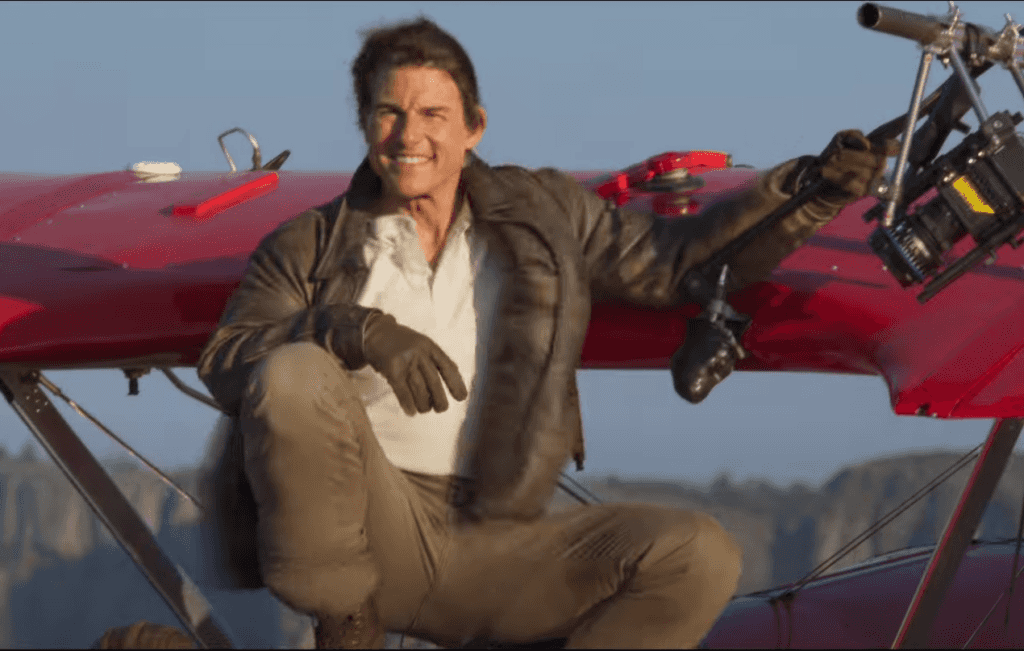 "I'm sorry for all the extra noise," he continued. "As you can see, we are filming the latest installment of Mission: Impossible."
"We're making this film for audiences to see in the big screen in your wonderful theaters," he said before McQuarrie flew up alongside him in the yellow biplane.
"Listen, uh I hate to interrupt but we've really got to roll, we are losing the light and low on fuel," McQuarrie said.
"Oh yeah, we've got to roll, huh. Low on fuel, that's not good I'm — I'm sorry," Cruise said. "We've got to go."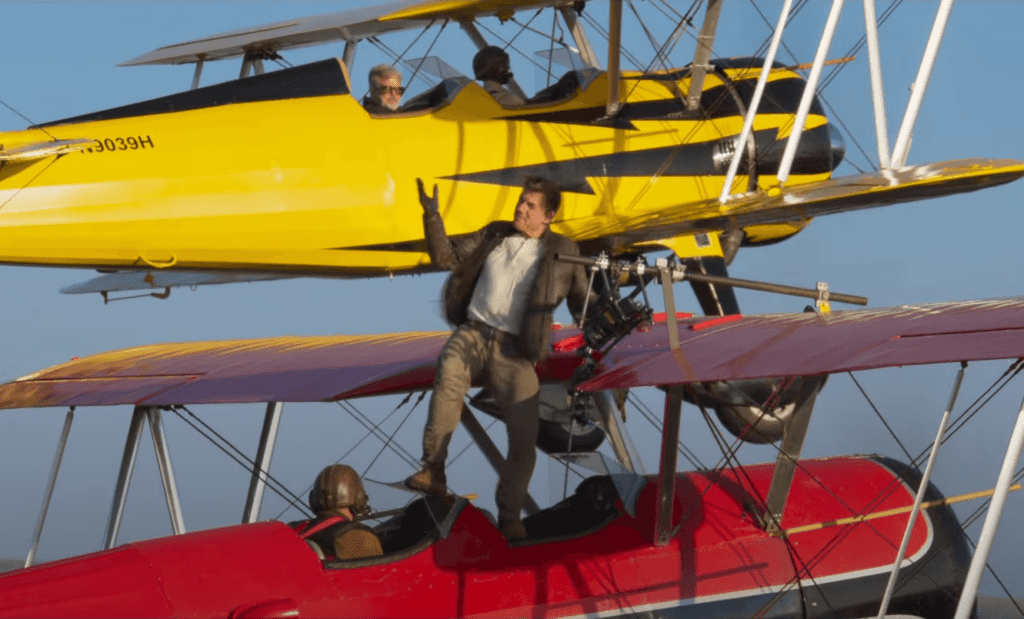 "Oh wait, did you tell them about the thing," McQuarrie added.
"Oh yeah the thing, yeah we have a first glimpse at the Mission Impossible trailer and a very special screening of Top Gun: Maverick in its entirety," Cruise said. "So please enjoy. . . and hey, let's all have a great summer."
"And action," McQuarrie said.
"We'll see you at the movies," Cruise added as he held on while the pilot of the red biplane rolled the aircraft over and plunged towards the canyon below.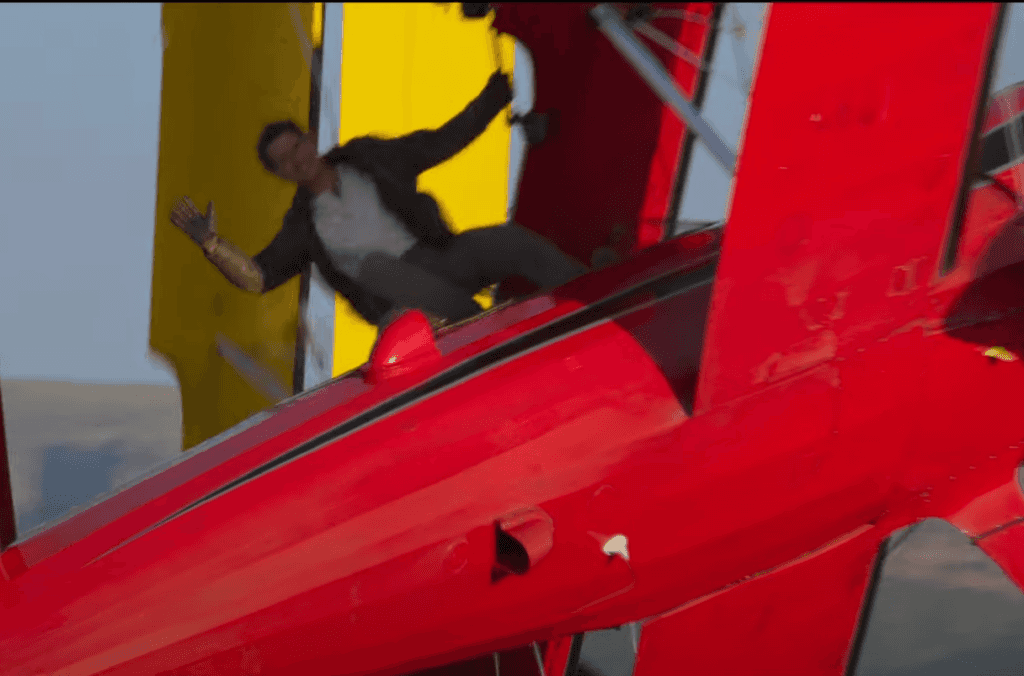 As Cruise made his dramatic exit, the camera panned out to the pair of biplanes before eventually cutting to the new "Mission: Impossible" trailer.