As the water level dwindles in the Missouri River, the spine of a steamboat more than a century old has appeared, bleaching in the sun.
North Alabama, a steamboat carrying winter supplies to military posts, sank on Oct. 27, 1870, after a tree pierced the hull. The boat settled under just a few feet of water in the Missouri River, nestled between the banks on the border of South Dakota and Nebraska.
"A lot of people pretty much forget about it between droughts. But when water levels drop and it emerges, people take notice," Tom Downs, the Missouri National Recreational River's chief of interpretation, education and outreach, told KCUR.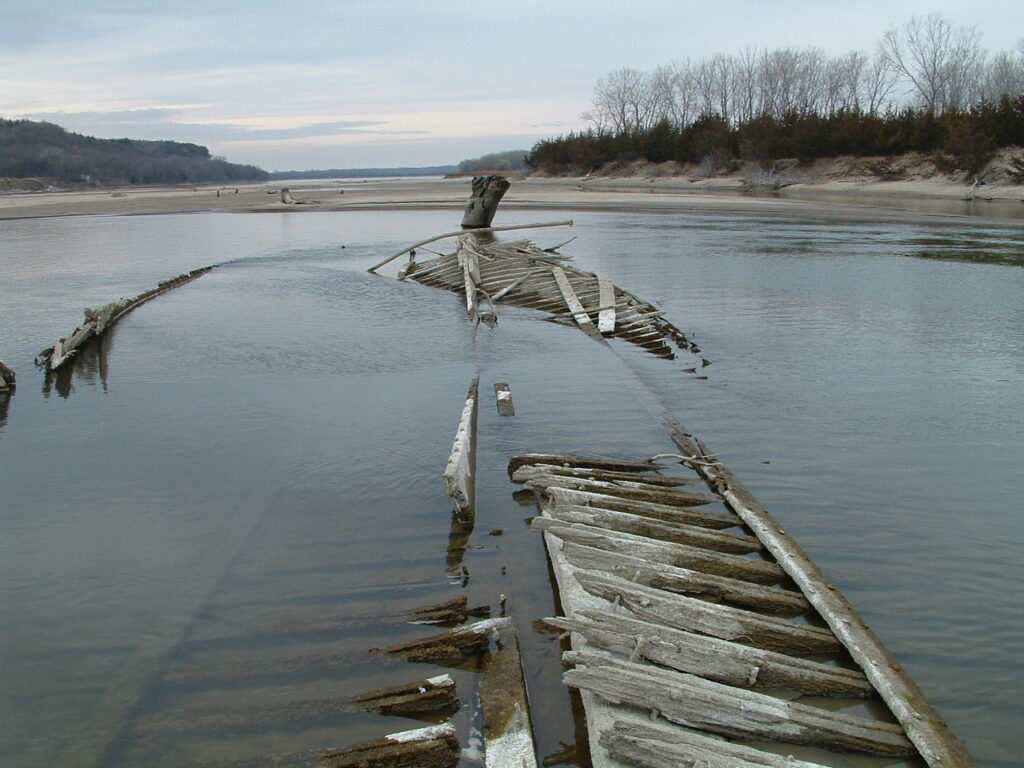 The first time anyone spotted the boat after it sank was in 1904, according to the MNRR.
"Now when the water is low and the sands of time have shifted you might be able to catch a glimpse of her wreckage when you are out on the Missouri National Recreational River," the department said on Facebook.
In a recent photo of the wreckage from August, a sandbar in the Missouri River is visible in the background, a testament to droughts that states like Nebraska and South Dakota have recorded this year.
"I think it stirs the imagination to think about a day when steamboat travel was the ticket," Downs told KCUR. "That's how you got up and down the river. There was a time when people actually rode on these boats and traveled hundreds of miles to get to forts and other places to deliver goods."
___
© 2022 The Charlotte Observer
Distributed by Tribune Content Agency, LLC.