Ret. Lt. Col. Enoch "Woody" Woodhouse II, one of the last living members of the Tuskegee Airmen, threw out the first pitch during the Red Sox game at Fenway Park on Friday. The Tuskegee Airmen were a legendary all-black fighter pilot unit that fought during World War II.
The Boston Red Sox and the Boston Area Church League presented Woodhouse with the Living Legend Award, which included the honor of throwing out the first pitch, CBS News Boston reported.
"It's awe-inspiring. It's one of those things that you wake up and think this is all a dream," said Woodhouse. "When I was a youngster, we could not get into the Boston Red Sox. I along with a couple of other lawyers, we had to demonstrate and picket Fenway Park."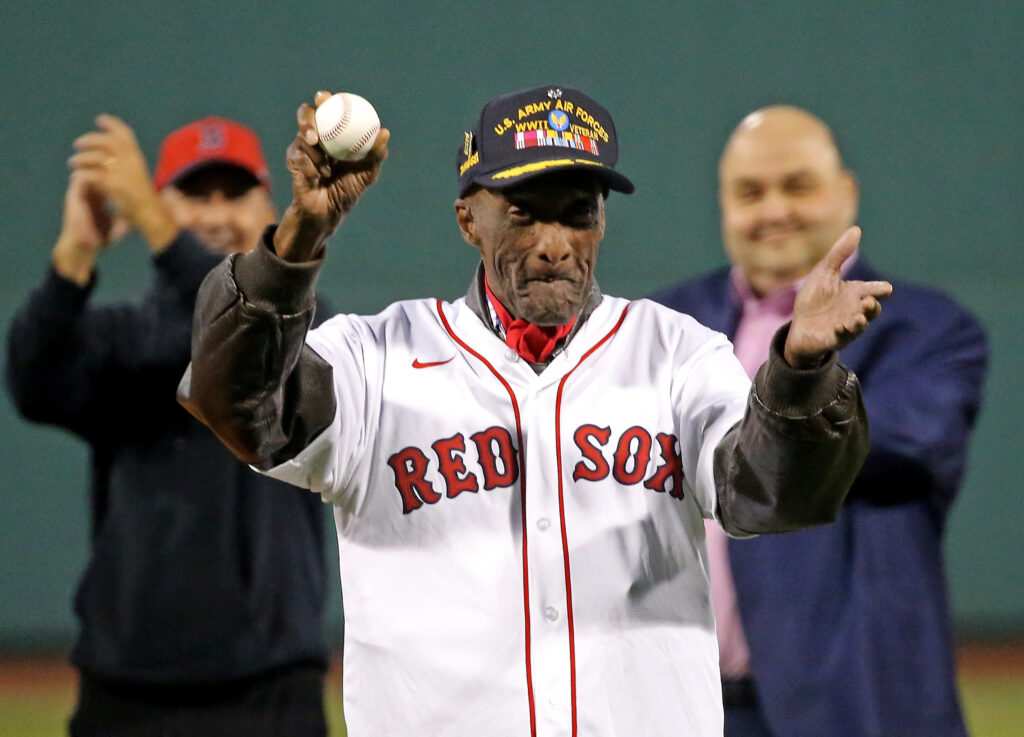 Woodhouse said he was ready to throw out the pitch, even at 95-years-old.
"I've been loosening up for the past month and I'm looking to get hired. If I don't get hired I am going to press a claim of discrimination against the Red Sox," he quipped, adding that if he is remembered for anything, he hopes it's "[loving] people, all people."
Woodhouse grew up in Boston, and after the attack on Pearl Harbor in 1941, Woodhouse enlisted and became a member of the esteemed Tuskegee Airmen. After the war, Woodhouse became a lawyer. Every Sunday, Woodhouse could be found at Trinity Church in Copley Square.
"You think of the irony of this, of someone who picketed Fenway park to say hey you don't have any person of color on my team, every other team does in Major League Baseball,' it's now time. And here he is throwing out the first pitch," said Ret. Rev. Thomas Kennedy of Trinity Church.
Earlier this year, Brig. Gen. Charles McGee, one of the last surviving members of the historic Tuskegee Airmen, died at 102 years old.
"Don't let the circumstances be an excuse for not achieving," McGee said in a video in 2020. "We could have easily said 'they don't like me, they don't want me' and go off into the corner with our head bowed. That's not the American way."