A Navy sailor was caught driving in a Washington State carpool lane with a fake passenger made out of a duffle bag, a blanket and a baseball cap, a state trooper revealed last week.
According to a photo posted on Twitter by Washington State Trooper Rick Johnson, the sailor created the fake passenger in order to qualify for the high occupancy vehicle (HOV) lane, which is intended to reduce congestion and save time. Drivers can only use the HOV lane if they have more than one person in their vehicle, and occupancy minimums vary by the time of day.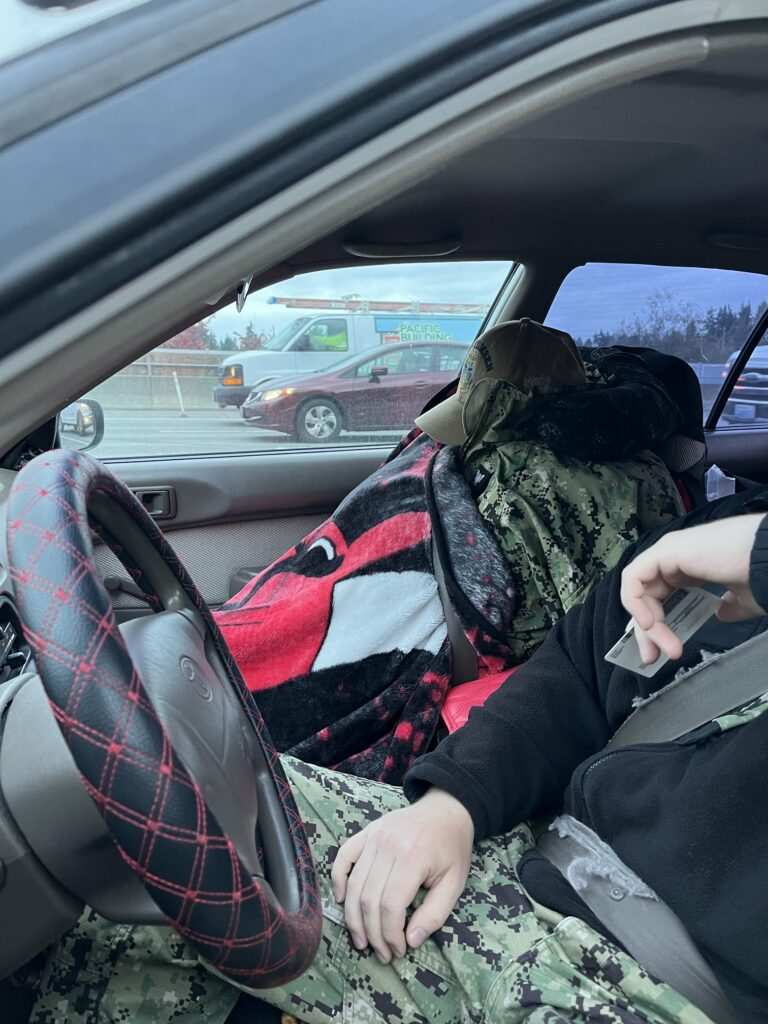 "This HOV violator was contacted by an @wasstatepatrol motorcycle trooper SB I-5 near the King/Snohomish county line," Johnson wrote. "This ended up being constructed with a duffel bag and a lot of blankets. Apparently no excuse provided. #DuffelsDoNotCount."
The identity of the sailor has not been released; however, the photo shows what appears to be a petty officer 3rd class insignia on the sailor's jacket.
The Washington State Legislature's website states that "any time a person commits a traffic infraction under this section and is using a dummy, doll, or other human facsimile to make it appear that an additional person is in the vehicle, the person must be assessed a two hundred dollar penalty." The $200 penalty is added to other possible fines related to HOV violations.
According to the Washington State Department of Transportation, HOV lanes are meant to "encourage commuters to use transit or travel together to save time, reduce traffic volumes and congestion. Enough demand exists for peak period freeway space that the HOV lane would quickly become just another clogged lane if HOV lanes were opened to all traffic all the time."