On Tuesday, over 500 soldiers with the 101st Airborne Division paid their respects at the funeral service of former paratrooper and World War II veteran Jim "Pee Wee" Martin, who died on Sept. 11 at 101 years old. During World War II, Martin fought in several well-known battles, including the invasion of Normandy and the Battle of the Bulge.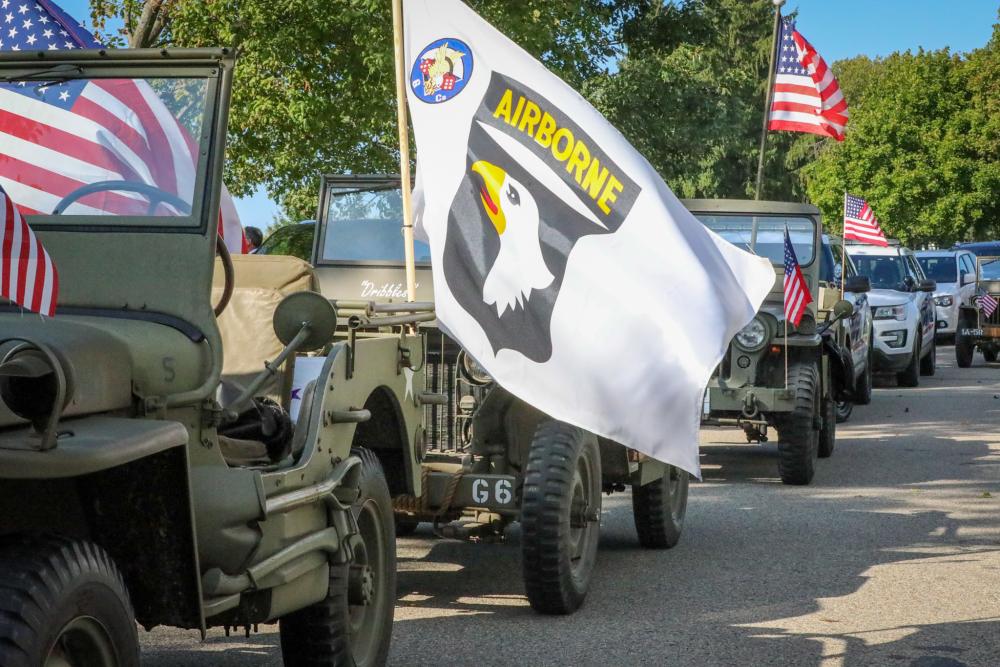 According to Martin's obituary in the Dayton Daily News, the World War II veteran parachuted into France near Saint-Come-du-Mont behind Utah Beach just after noon on D-Day. He subsequently fought in the Battle of the Bulge, earning the nickname "Pee Wee" because he was the lightest paratrooper in his regiment. 
Martin also helped liberate a concentration camp and seize Adolph Hitler's home in April 1945.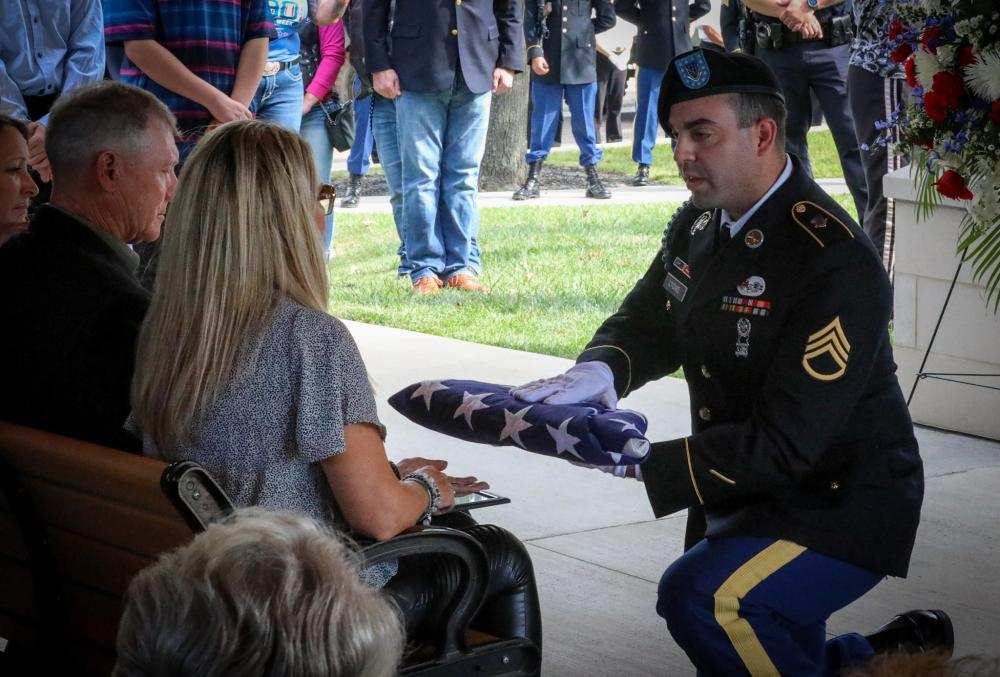 For his service, Martin received a Bronze Star, Purple Heart and European African Middle Eastern Service Medal.
Martin told the Dayton Daily News in 2014 that he wanted to live a quiet life after the war. He was married to his wife Donna for over 70 years before she passed away in 2019.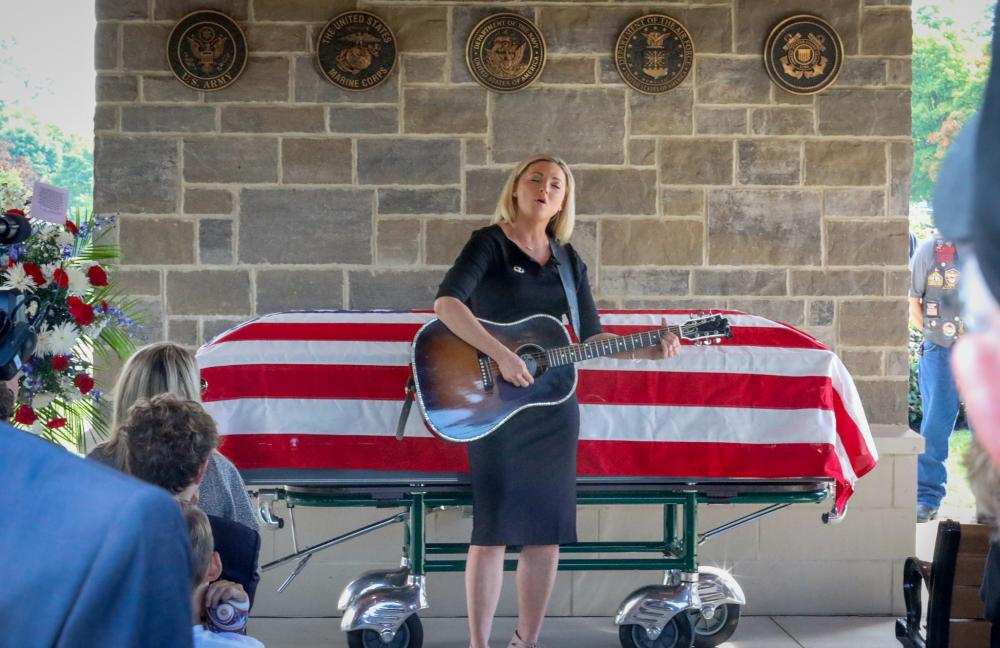 "I've been there and I've done that," Martin said. "All I cared about was getting a job to take care of my family and building a house on 50 acres and forgetting the world."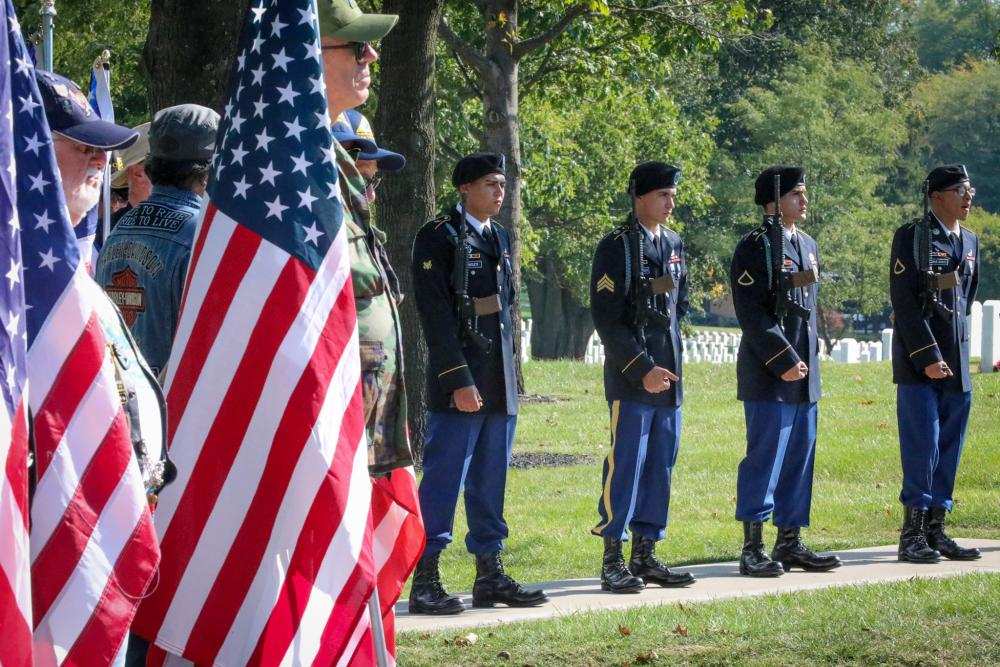 The 101st Airborne Division retweeted a post by the XVIII Airborne Corps honoring Martin.
"Martin was a Paratrooper in World War II & is a veteran of  both 'D-Day' and the Battle of the Bulge. He is a true legend in the @101stAASLTDIV and his name, like so many other combat veterans, will live on forever!"
Doug Barber, who knew Martin since for more than a decade, said the best way to describe the World War II veteran was "original."
"Jim was a tough and sometimes mischievous kid from north Dayton (now Old North Dayton). He was a child of the 20′s and a teenager during much of the Great Depression. His experiences in combat as a member of the newly formed 101st Airborne Division in WWII shaped his outlook and character for the remainder of his life," Barber said.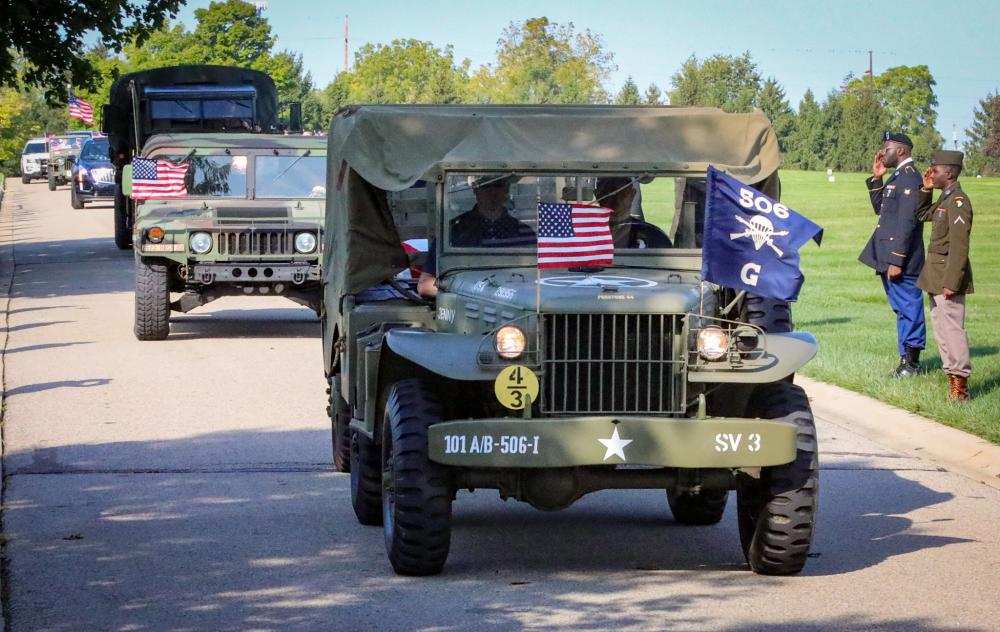 "Jim carried a stoicism that helped him deal with personal tragedy, involvement in local politics for many years and wide acclaim in later life," he added.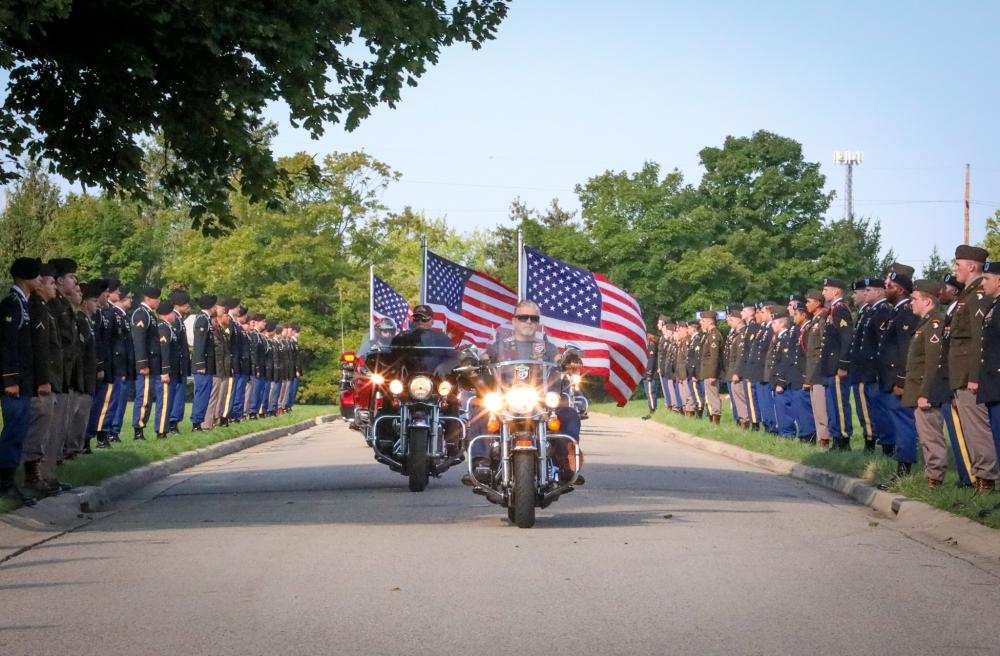 The obituary noted that Martin liked teaching younger generations about World War II.
"My interactions with those who view this page and with many others who I have met in person over these last years has brightened my later life more than I can tell you," Martin wrote on social media in 2019. "The level of interest shown by younger generations in our wartime service has gladdened the heart of my WWII generation. So many of you have worked in a variety of ways to ensure that the legacy and lessons of World War Two will not be forgotten. We old veterans are aware of it and we appreciate it."