Air Force's latest alternate football uniform is boldly going where none of its predecessors have gone before.
The Falcons will honor the U.S. Space Force with the 2022 edition of the Air Power Legacy Series, fusing imagery from the newest military branch and the U.S. Air Force.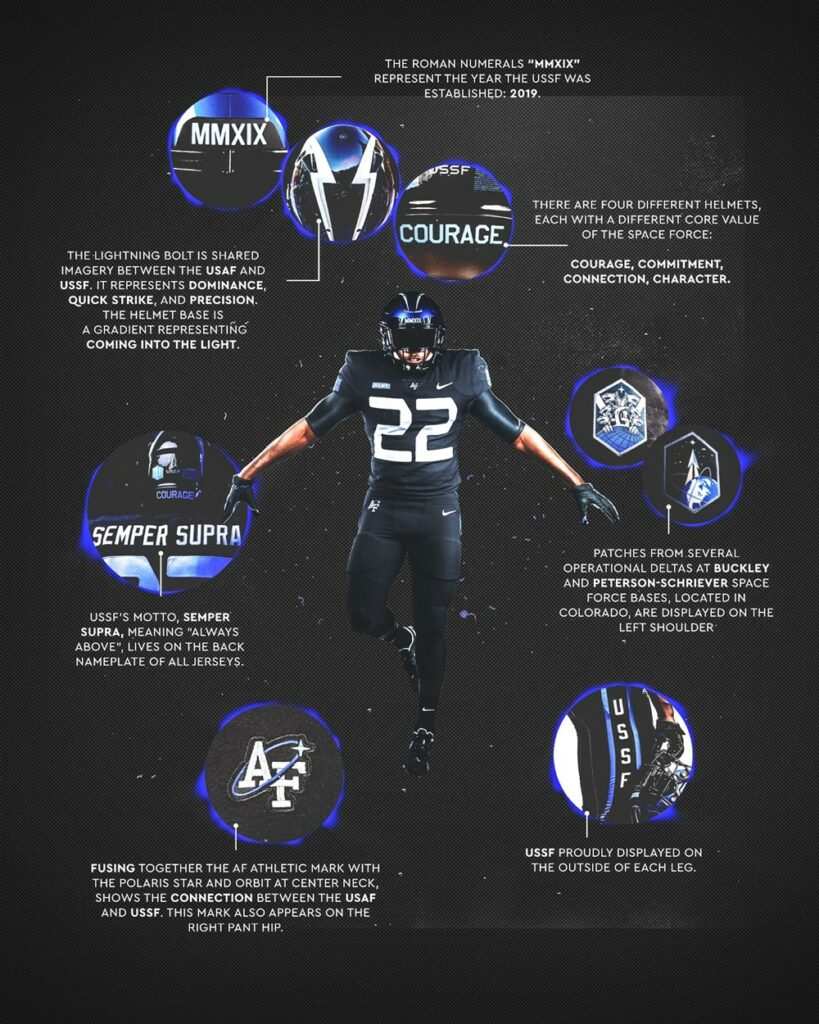 Past incarnations of the Air Power Legacy Series celebrated Tiger Shark teeth nose-art, the F-35, the AC-130, the C-17, the Tuskegee Airmen and the B-52 Stratofortress.
This year's look will include a nameplate with the Space Force motto, "Semper Supra," meaning "always above." There will be a logo fusing the Air Force athletics logo with the Polaris Star and orbit. There will be patches from Colorado-base Space Force bases Peterson-Schriever and Buckley.
Unlike past Air Power Legacy Series, this one will place a variation of Air Force's lightning bolts on the helmet.
The Space Force was formed in 2019 as the first new branch of the armed services in 75 years. The Air Force Academy serves as the academy for the Space Force, with roughly 10% of the members of each graduating class targeted for commission into the Space Force.
___
(c) 2022 The Gazette
Distributed by Tribune Content Agency, LLC.