House Speaker Nancy Pelosi has landed in Taiwan, according to video and photos of the moment posted on Twitter. Pelosi landing in the island nation comes after China issued multiple threats against the United States over the trip.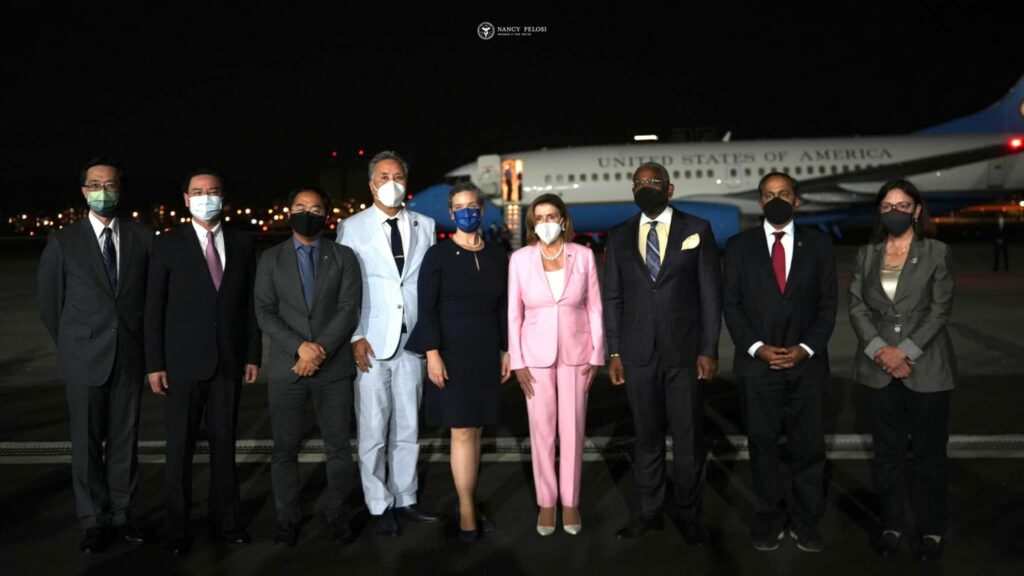 BBC News tweeted video showing the immediate moments after Pelosi's landing in Taiwan.
Journalist Jake Sherman shared photos of Pelosi's landing in the island nation.
"Door has opened," Sherman tweeted.
Breitbart News correspondent Kristina Wong also tweeted a photo of Pelosi stepping off the plane in Taiwan.
"Pelosi (in pink) about to step onto Taiwan soil," she wrote.
Shortly after Pelosi landed in Taiwan, the House Speaker tweeted, "Our delegation's visit to Taiwan honors America's unwavering commitment to supporting Taiwan's vibrant Democracy. Our discussions with Taiwan leadership reaffirm our support for our partner & promote our shared interests, including advancing a free & open Indo-Pacific region."
"America's solidarity with the 23 million people of Taiwan is more important today than ever, as the world faces a choice between autocracy and democracy," she continued in a separate tweet.
"Our visit is one of several Congressional delegations to Taiwan – and it in no way contradicts longstanding United States policy, guided by the Taiwan Relations Act of 1979, U.S.-China Joint Communiques and the Six Assurances," she added after landing in Taiwan.
Pelosi's visit to Taiwan comes amid high tensions with China, who has threatened the U.S. with unspecified "consequences" for Pelosi's visit. China assembled fighter jets and other military assets near Taiwan around the time Pelosi's plane touched down in Taiwan.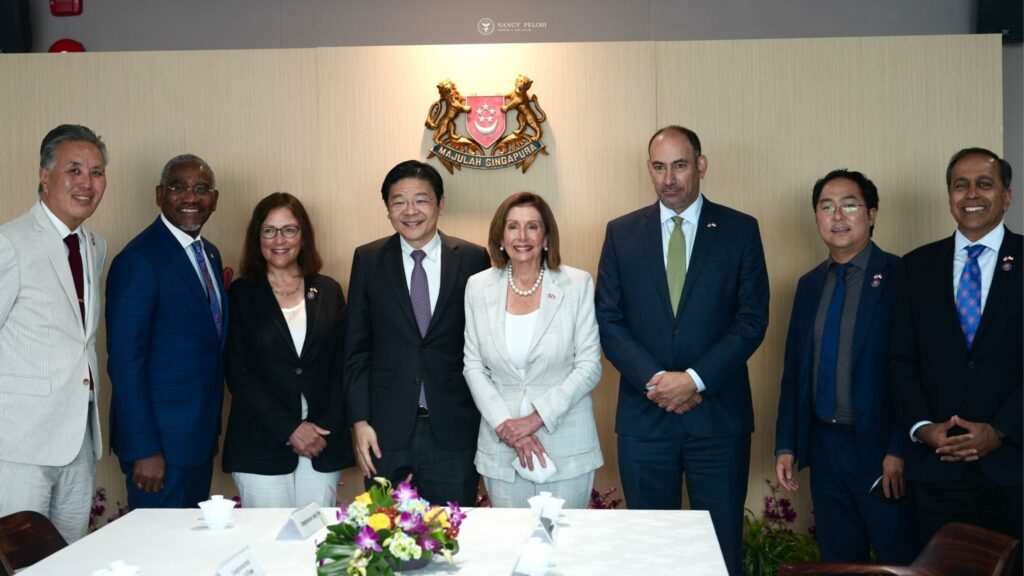 Pelosi landing in Taiwan is part of a multi-stop tour of Asia, which kicked off on Monday with a visit to Singapore. The speaker said in a statement that her travels will include visits to Malaysia, South Korea and Japan, as well, but her official itinerary did not mention Taiwan.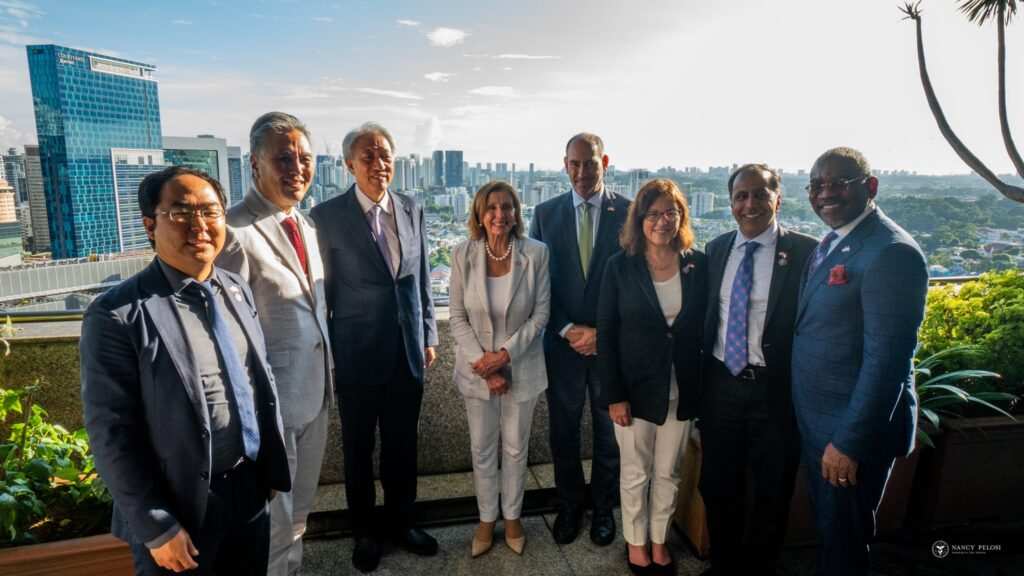 "Today, our Congressional delegation travels to the Indo-Pacific to reaffirm America's strong and unshakeable commitment to our allies and friends in the region," Pelosi said.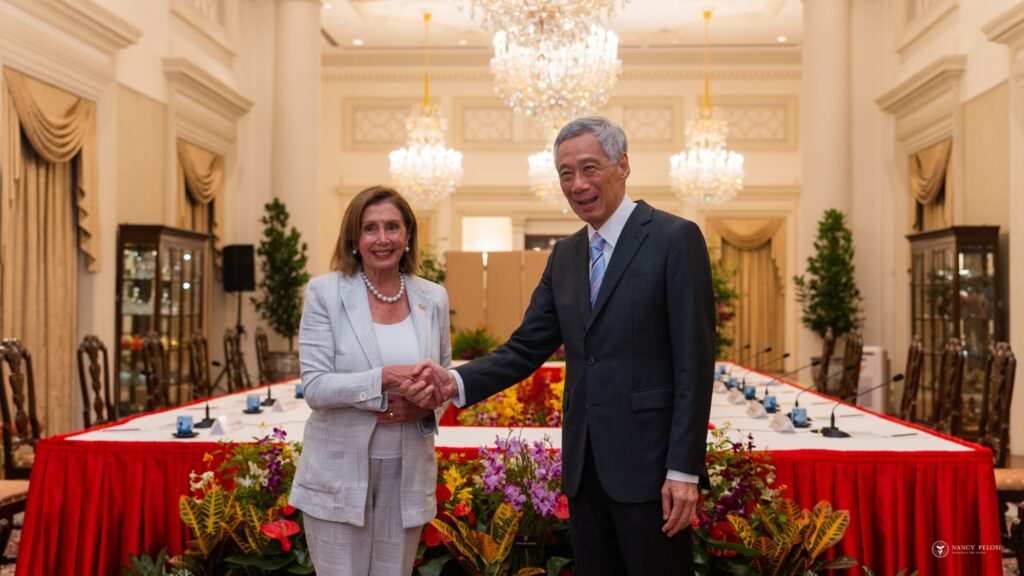 "In Singapore, Malaysia, South Korea and Japan, our delegation will hold high-level meetings to discuss how we can further advance our shared interests and values, including peace and security, economic growth and trade, the COVID-19 pandemic, the climate crisis, human rights and democratic governance," she continued.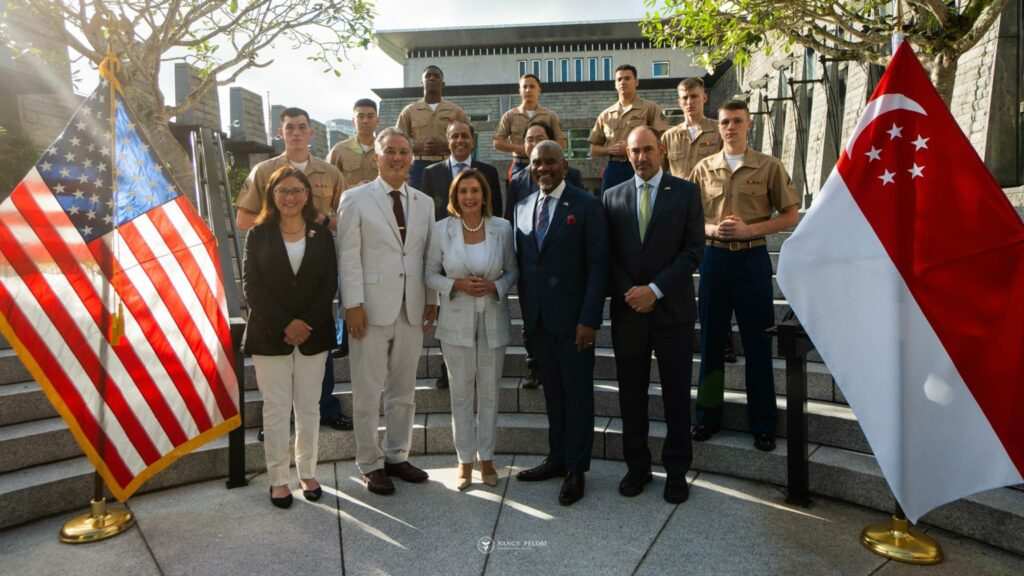 "Under the strong leadership of President Biden, America is firmly committed to smart, strategic engagement in the region, understanding that a free and flourishing Indo-Pacific is crucial to prosperity in our nation and around the globe," Pelosi added.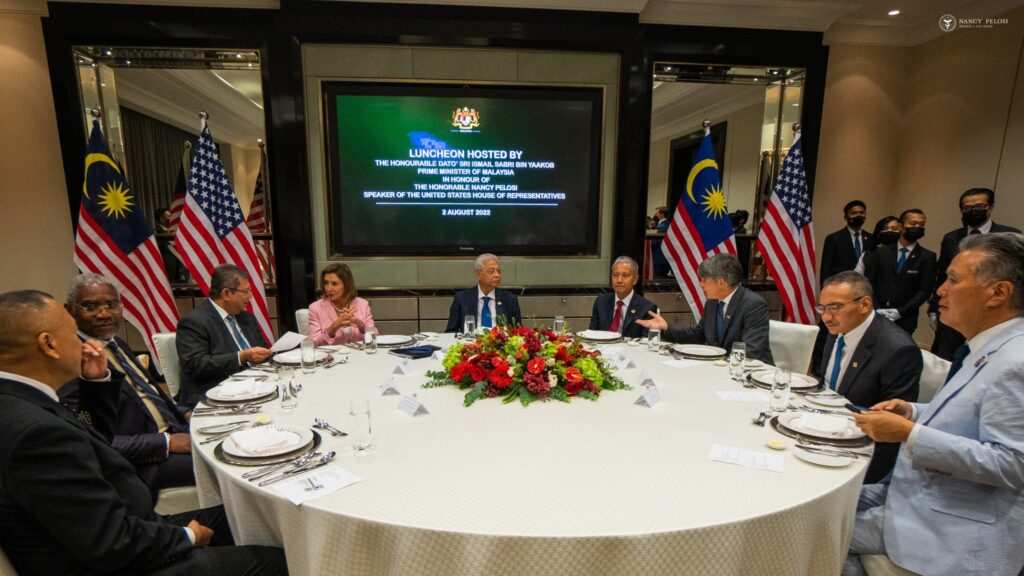 Speaker Pelosi said her delegation stopped for fuel in Hawaii before receiving a briefing from USINDOPACOM Leadership. The delegation also visited the Pearl Harbor Memorial and the USS Arizona.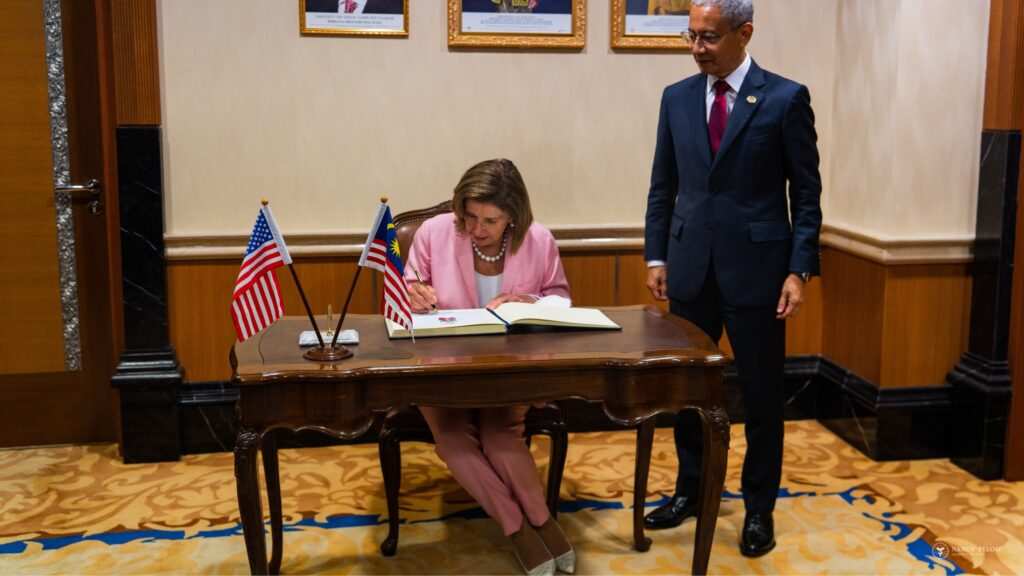 "Our Members paid our respects to the valiant Servicemembers who perished in the brutal attack on Pearl Harbor," Pelosi said. "Throughout our travels, we will continue to convey the endless gratitude of Congress and the Country for our brave U.S. Servicemembers stationed abroad, whose service makes the region and world more stable and safe."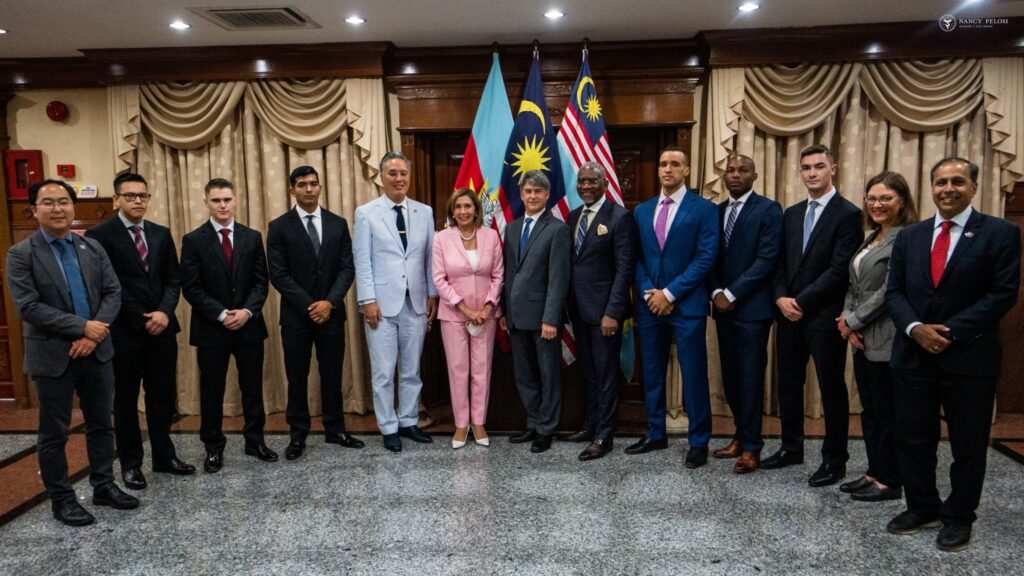 "It is my privilege as Speaker to lead this distinguished group of Members, which includes Chairs of Committees and Subcommittees of jurisdiction and champions of a strong U.S.-Asia Pacific partnership," Pelosi concluded. "We look forward to productive meetings that will continue to inform Congress's work to advance our values and interests and strengthen our partnerships in the region."