On Friday, the Bureau of Alcohol, Tobacco, Firearms and Explosives (ATF) announced a new app that will allow users to make anonymous tips about crimes involving firearms, explosives, arson and more. 
BREAKING: Biden letting Iran's President into US despite Pompeo assassination plot
The ATF tweeted that the bureau is working with Report It, a mobile app that uses "AI inspired technology" to help "prevent incidents before they occur," according to the company's website. The ATF app gives users a simple way to "anonymously and confidentially submit tips about crimes."
"ATF partners with Report It® to provide a simple to use mobile app allowing users to anonymously and confidentially submit tips about crimes happening in communities involving firearms, explosives, arson, and violent crime. For more, go to https://atf.gov/atf-tips. #ATF50 #ATFtips," the agency tweeted.
The ATF says on its website that the app is designed to "protect our communities" through a public-private partnership.
"We look to you who live in these communities we protect to provide us with information about gun violence," the ATF website states.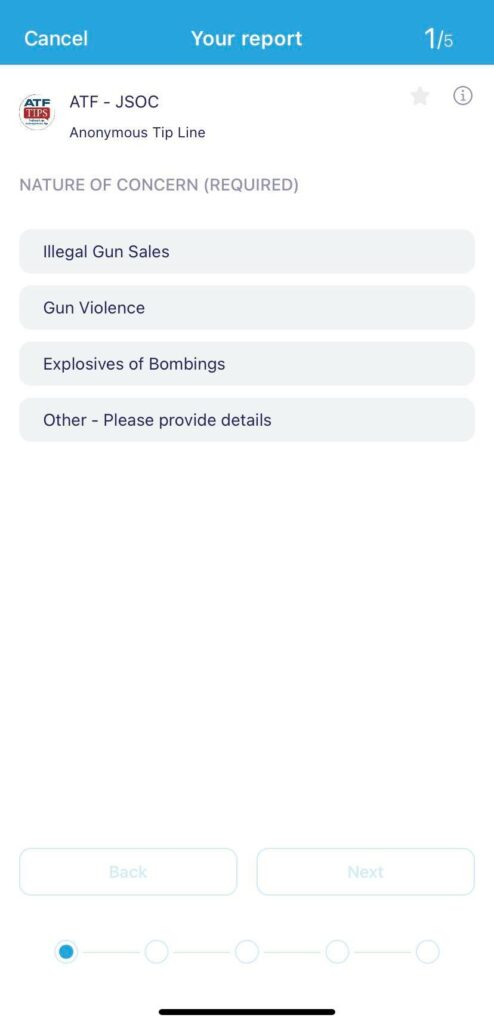 "To make our communities safer, ATF is launching a new way to collect your tips involving firearms or to provide leads to help us prevent crimes from happening," it continues. "Using your phone, tablet or computer, you will be able to tell us instantly and anonymously about crimes that may be happening in your communities that involve firearms, explosives, violent crime, or arson."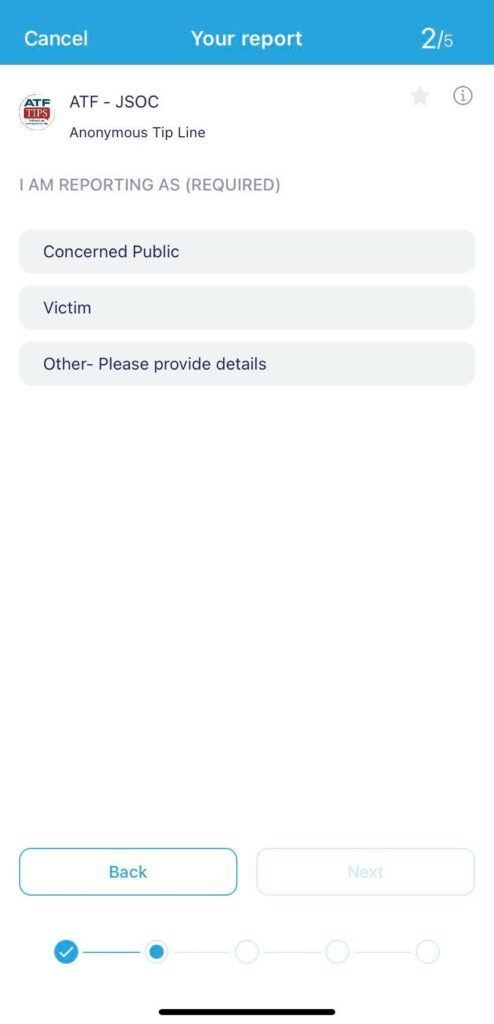 The website went on to say that the AFT "values your privacy," which is why the tip line is anonymous. The app gives "concerned citizens" the opportunity to "report suspicious or unusual activities in real time while having the assurance that your identity will remain anonymous and confidential," it adds.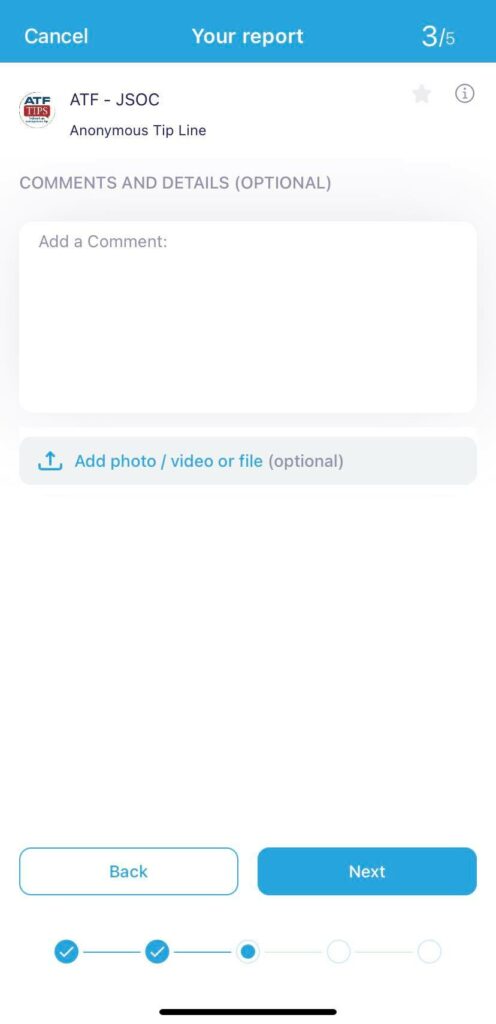 Users can also attach photos or videos to the anonymous tip.
"With the time and location of the incident, we can better respond and provide the necessary resources quickly and efficiently. You will have the option to provide your personal information, but this will not be required to submit your tip," the website continues.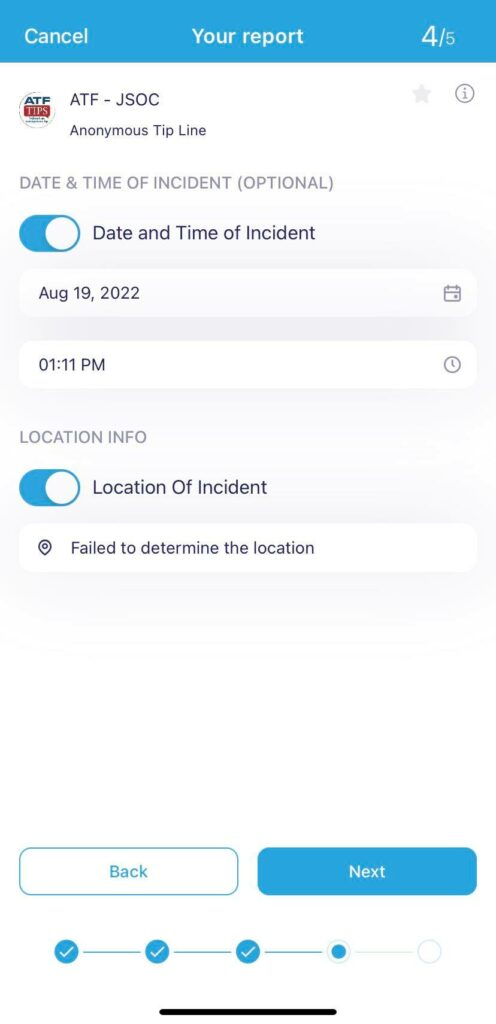 "Our desire is to have a significant impact in keeping your communities safe, without violating your privacy," the ATF adds. "We need your help in our efforts to remove crime from your streets."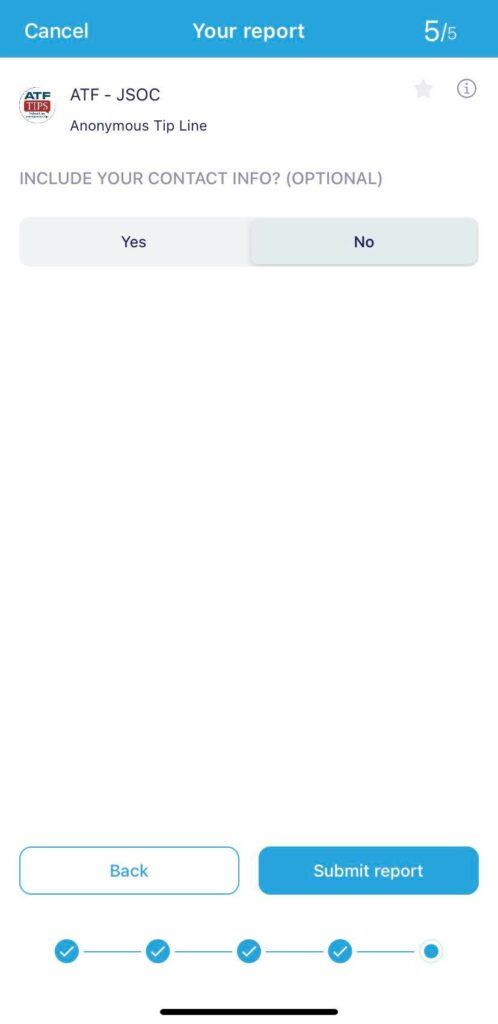 An anonymous app enables the potential for misuse, however, and its not clear how the agency plans to deal with that. It's also not clear if the agency will cross reference existing gun owner data to investigate tips reported in the app.
President Joe Biden's administration has compiled the records of over 54 million gun owners in the United States, according to internal documents from the Department of Alcohol, Tobacco, Firearms and Explosives (ATF).
Second Amendment activists said the staggering numbers add to concerns that the Biden administration is attempting to track Americans who own guns.