A female gunman shot three people before 2 p.m. EST in downtown Atlanta, Ga. on Monday. After a two-hour manhunt, the suspect is now in custody, police confirmed late Monday afternoon.
ALERT: U.S. sends nuke-capable bombers to 2 continents
Atlanta Police Department posted an update at 4:19 pm EST confirming three people were shot. One victim has died, and two were transported to a local hospital for treatment. Their conditions are unknown.
The department confirmed a female suspect responsible for shooting three people is now in custody.
The department also released two photos showing the suspect. They referred to the suspect as "an unknown woman" and did not include her name.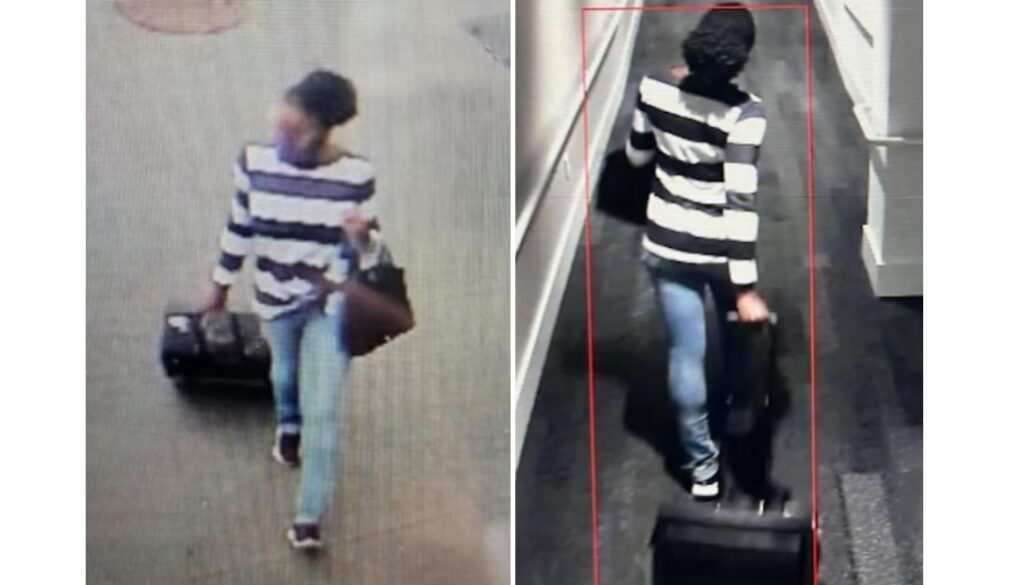 According to an internal email MARTA sent its employees, the suspected shooter was identified as Raissa Kengne, local CBS 46 News reported. Police have not confirmed the suspect's name, however.
The photos depict what appears to be a black woman in a black and white striped long-sleeved shirt and blue jeans, carrying a black purse and pulling a wheeled bag or suitcase.
A photo posted online from local WSB-TV News shows the same photographed suspect in handcuffs at the Atlanta Airport.
The Atlanta Police Department had first confirmed the shooting in a tweet at 2:41 pm EST, which said the shooter was at large and a search was underway.
"We are currently working an active situation in Midtown. Preliminary information indicates three people have been shot. The shooter is not in custody and we have multiple officers in the area searching for the suspect," the department said.
The shooting and subsequent police activity is in the area of Colony Square, a multi-use complex with office spaces, retail shops, restaurants, and event facilities.
Twitter user Penny Proud posted video allegedly showing the vicinity of the shooting and claimed they were under an active shooter lockdown at their workplace. Numerous police cars and police officers holding rifles could be seen lining nearby 14th Street.
—