Much of the world has been captivated this week by the images released from NASA's James Webb Telescope, which have given us a glimpse into the deepest reaches of the universe.
The telescope is the most powerful ever launched into space, and the images it has captured, which showcase "cosmic cliffs" and the formation of stars, are helping us see more of the universe than ever before.
For North Carolinians, the telescope's findings and accomplishments are perhaps more meaningful — James Webb, the telescope's namesake, grew up in rural Granville County and attended UNC-Chapel Hill.
So, how did Webb's name get attached to this historic telescope?
Here's what to know about him, his North Carolina roots, his career at NASA and more, compiled with information from NASA and UNC-Chapel Hill.
James Webb: Born in NC, schooled at UNC-Chapel Hill
James Webb was born in 1906 and lived in rural Granville County, on the northern border of North Carolina. His father was the superintendent of Granville County Schools.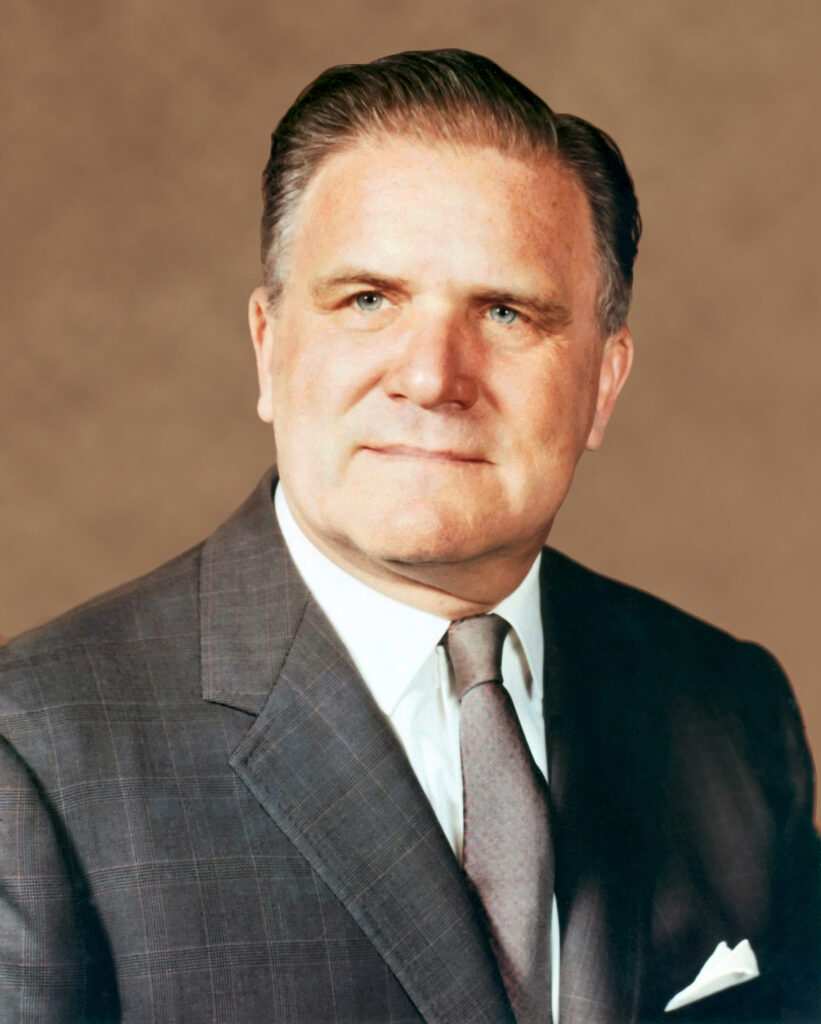 Webb attended UNC-Chapel Hill. He dropped out for a year during his education because he couldn't afford the cost, but eventually came back and graduated with a degree in education in 1928, earning Phi Beta Kappa honors, according to UNC's The Well.
Webb stayed at UNC after graduation to work as the dean of the school of education.
Webb was the business manager for the Bureau of Educational Research, "which created, distributed and scored tests taken by high school students across the state to determine their readiness for college," The Well writes.
James Webb: Military and aviation years
In 1930, Webb joined a newly formed reserve aviation unit of the U.S. Marine Corps — his introduction to aviation and flying machines.
While serving in the Marine Corps reserves, Webb went on to work in a series of government jobs, first working for North Carolina congressman Edward W. Pou, then an assistant to former North Carolina Gov. O. Max Gardner.
While working for Gardner, who was then a lawyer in his Washington law firm, Webb studied to be a lawyer himself. Working with Gardner, Webb learned "the interests of government agencies and multiple aviation industry firms," which later led to Webb's employment with one of those aviation firms in the late 1930s. Within eight years of his employment, he rose to vice president of the firm.
During World War II, Webb joined the active duty military, leading a unit stationed at Cherry Point in North Carolina.
After the war, Webb went back to government work, serving first as director of the federal Bureau of the Budget under President Harry Truman, then being promoted to the No. 2 position at the State Department.
James Webb: Tenure at NASA
When the Soviet Union launched the first man-made satellite, "Sputnik," into space and the space race heated up, Webb was put in charge of the United States' space efforts.
In 1961, President John F. Kennedy named Webb the administrator of NASA. He ran the "fledgling agency" from February of that year to October 1968.
"Webb believed that the space program was more than a political race," NASA's biography of him reads. "He believed that NASA had to strike a balance between human space flight and science because such a combination would serve as a catalyst for strengthening the nation's universities and aerospace industry."
During his tenure at NASA, the agency invested in the development of robotic spacecraft, and as early as 1965, "Webb also had written that a major space telescope, then known as the Large Space Telescope, should become a major NASA effort."
He also worked to enhance the role of scientists at NASA in key ways.
Webb retired from NASA just a few months before the first moon landing in 1969.
NASA announced in 2002 that it would name its Next Generation Space Telescope, the successor to the Hubble Space Telescope, the James Webb Space Telescope.
More information about James Webb
More information about James Webb is available at jwst.nasa.gov/content/about/faqs/whoIsJamesWebb.html.
___
© 2022 The Charlotte Observer
Distributed by Tribune Content Agency, LLC.