Earlier this year, the United States Air Force started testing Elon Musk's Starlink satellite internet to see if it could be used to support F-35A fighter jets in locations that are typically isolated.  
The 388th Fighter Wing's Operations Support Squadron stated in a March 31 press release that the Air Force used Starlink "for the first time, cyber airmen used satellite and cellular internet capabilities to connect an F-35 Lightning II deployed debrief facility and looped back into the Air Force network's 'central point of entry' for F-35 supply chain and logistics."
A photo accompanying the press release showed a Starlink satellite dish.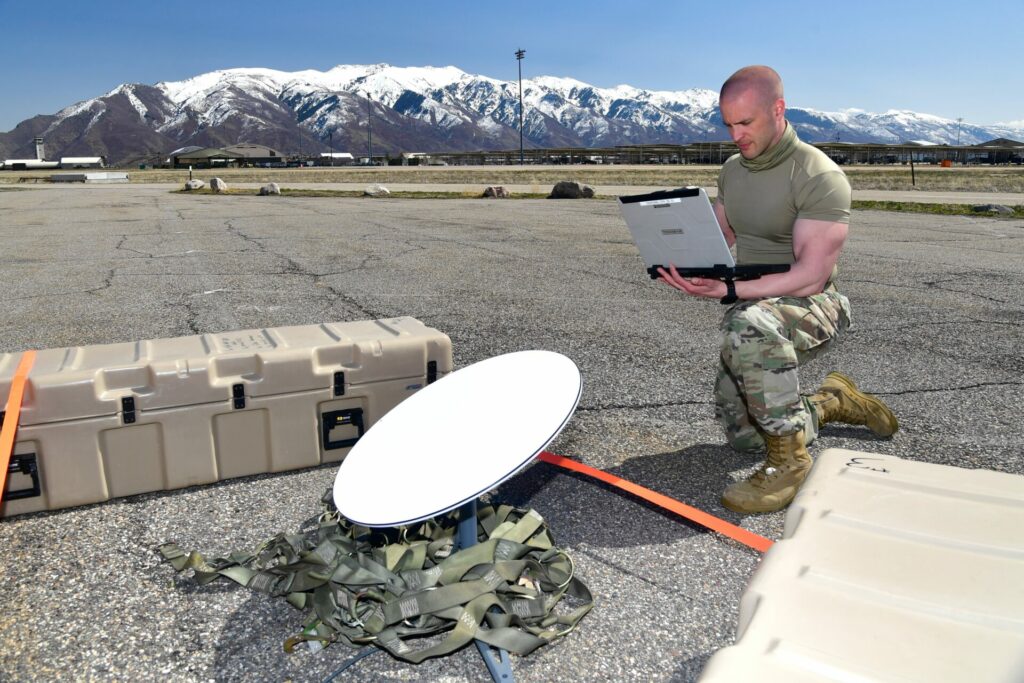 Starlink is potentially an ideal communications option for the Air Force due to the system's small equipment and simple operation that can be set up in less than 10 minutes by any trained Airman.
"Really, what we want to have is options for communications. We don't have the infrastructure in every possible location, but with this we could go to SATCOM or cellular LTE and then go to offline capabilities as a last resort. The fact that anyone can be trained to set it up gives us more manpower options and brings another element to creating Multi-Capable Airman," 1st Lt. Corbin Meredith said in the statement.
SpaceX has been working alongside the military in other areas, including space launches.
In 2020, the Department of Defense awarded SpaceX a $150 million contract for two space launches. The launches – slated to take place in September 2022 and no later than March 31, 2023 – will be for the Space Development Agency's Tranche 0 Transport and Tracking Layer space vehicles.
SpaceX has also landed other military contracts, such as one to build the Space Development Agency's first ballistic missile warning satellite, and others to launch satellites and cargo. The Space Force contracted SpaceX for launch services costing $316 million in fiscal year 2022 alone.
SpaceX was the first to launch a National Security Space payload in May 2017, and is slated to launch additional payloads through 2024.