U.S. Air Force A-10 Thunderbolt IIs landed on a highway in northern Michigan last week as part of an exercise to train the Michigan Air National Guard's ability to land, rearm, refuel and redeploy aircraft from makeshift landing zones.
The A-10s, flown by the 107th Fighter Squadron, 127th Wing, Michigan Air National Guard landed on a highway in Alger County on Michigan's northern peninsula on June 29. The A-10s landed as part of the larger Exercise Northern Agility 22-1, which focused on operating from austere forward environments rather than traditional airfields and runways.
Videos taken from the exercise showed A-10s landing, as well as ground refueling operations and supply drops from C-130 Hercules transport aircraft.
Being able to land aircraft on a roadway serves the Air Force's Agile Combat Employment (ACE) concept. ACE entails being able to land, rearm and operate aircraft like the A-10 — a ground attack aircraft suited for strafing enemy armored columns and ground supply lines — from remote locations.
The ACE concept was primarily envisioned as a way to keep enemies from being able to hinder Air Force flight operations by targeting just a handful of bases.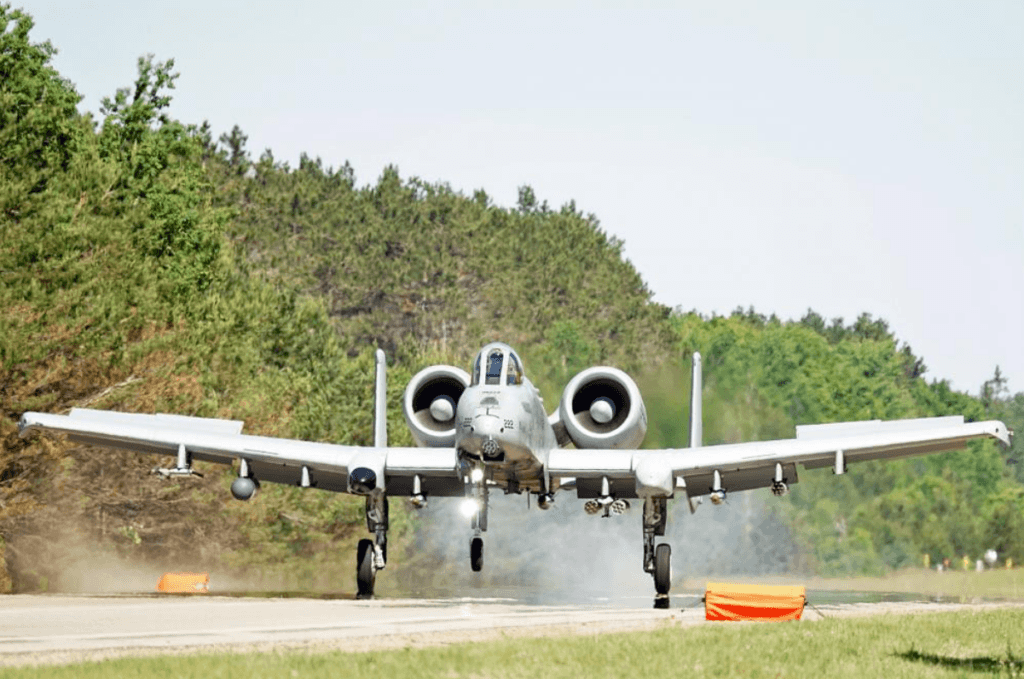 In explaining the ACE concept, an Air Force doctrine paper cited Mark Gunzinger, the director of Government Programs and War Gaming at the Mitchell Institute for Aerospace Studies, who said, "The best place to kill an enemy's air force is on the ground. Especially if that air force is postured in bases that are few in number and lack passive defenses."
"When applied correctly, ACE complicates the enemy's targeting process, creates political and operational dilemmas for the enemy, and creates flexibility for friendly forces," the Air Force said. "To effectively accomplish joint force commander objectives, ACE requires reexamining a wide variety of enabling systems, to include: command and control (C2); logistics under attack; counter-small unmanned aircraft systems; air and missile
defense; and offensive and defensive space and cyber capabilities"
Lt. Col. Brian Wyrzykowski, the lead operations planner for Northern Agility 22-1, described ACE as "the ability to project airpower anytime, anywhere, in order to stay one step ahead of our adversaries. It's about being able to execute missions quickly and in unpredictable ways."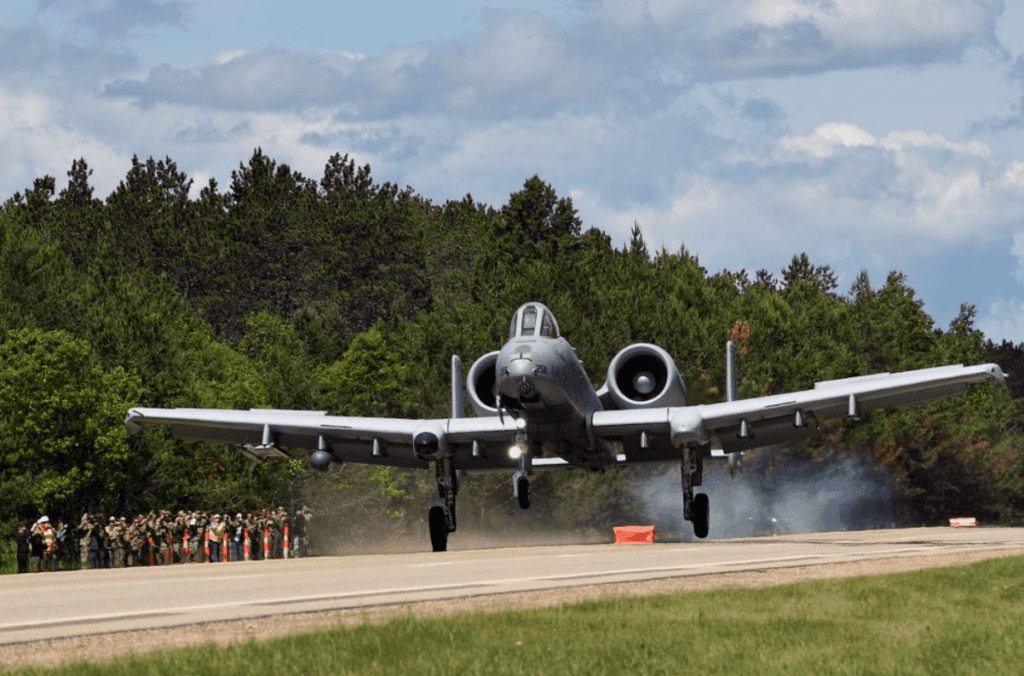 The Michigan Air National Guard carried out similar ACE training on a roadway last August, but Michigan Air National Guard Brig. Gen. Bryan Teff said, "Northern Agility 22-1 is different from previous events because we will implement contested logistics and integrated combat turns on M-28 for a much more complex ACE event."
Another video taken during Exercise Northern Agility 22-1 showed ground crews and maintenance teams handling the aircraft after they landed. One Airman could be seen using an augmented reality headset throughout the video as he managed operations on the ground after the A-10s landed.
Ground crews could also be seen loading weapons onto the A-10s after they landed.
One photo showed ground crew members loading a rocket pod onto an A-10.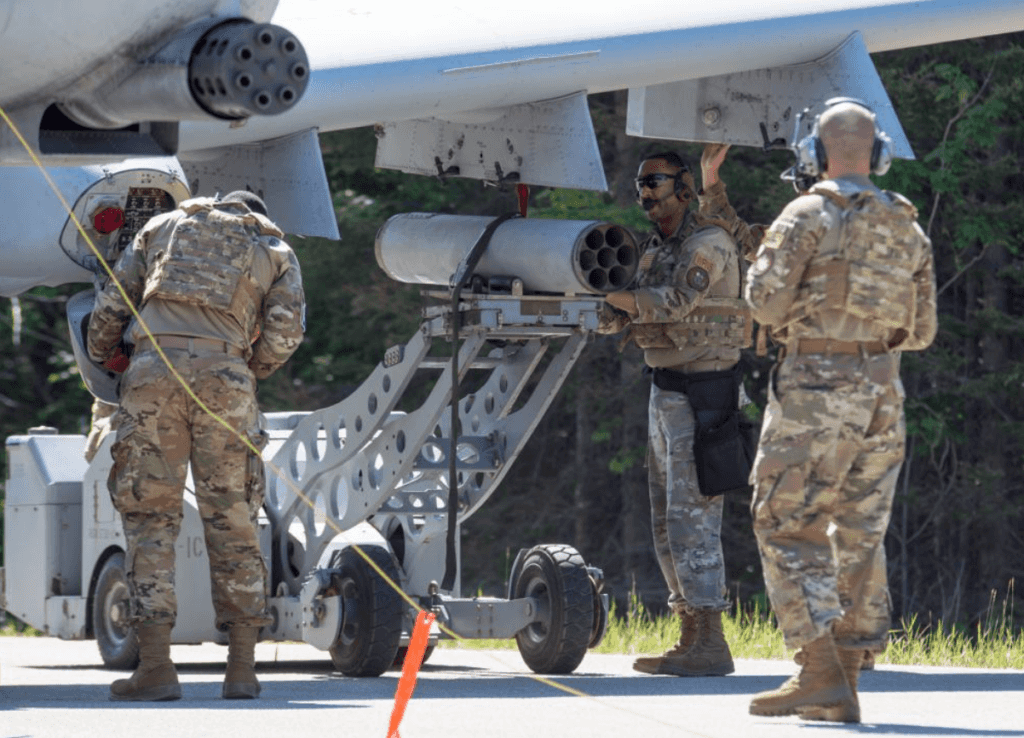 Another photo showed ground crew members wheeling a bomb up to the wing of an A-10.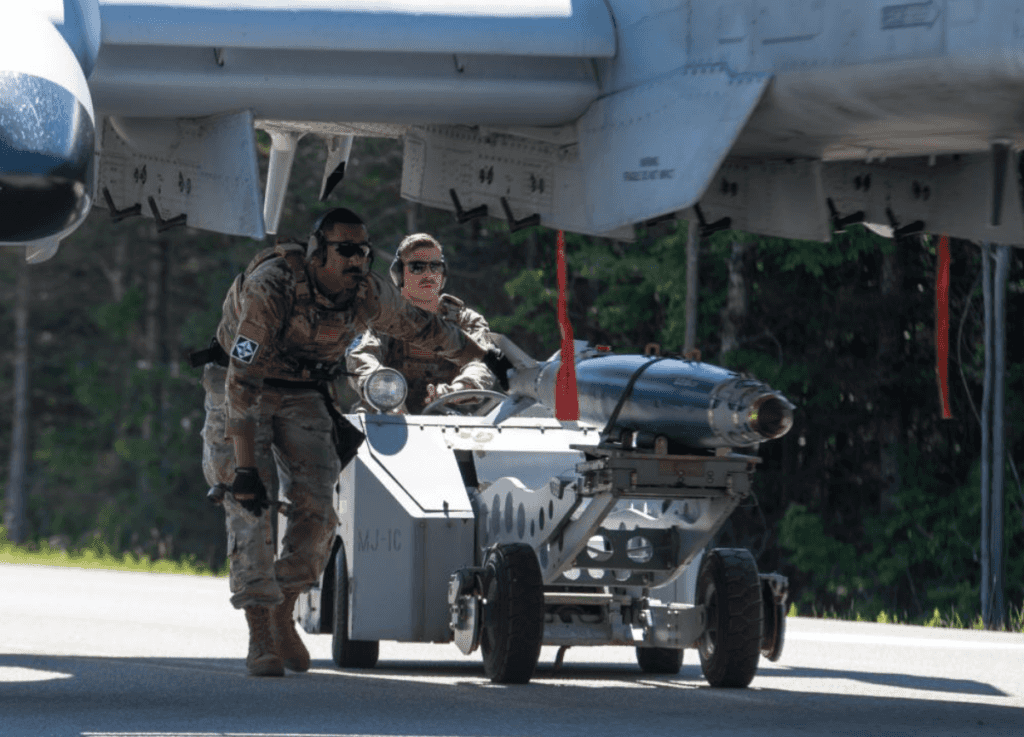 C-145A Combat Coyotes from the 919th Special Operations Wing at Duke Field, Florida, also landed on the Michigan roadway last week. The C-145A is intended as a support aircraft for special operations forces.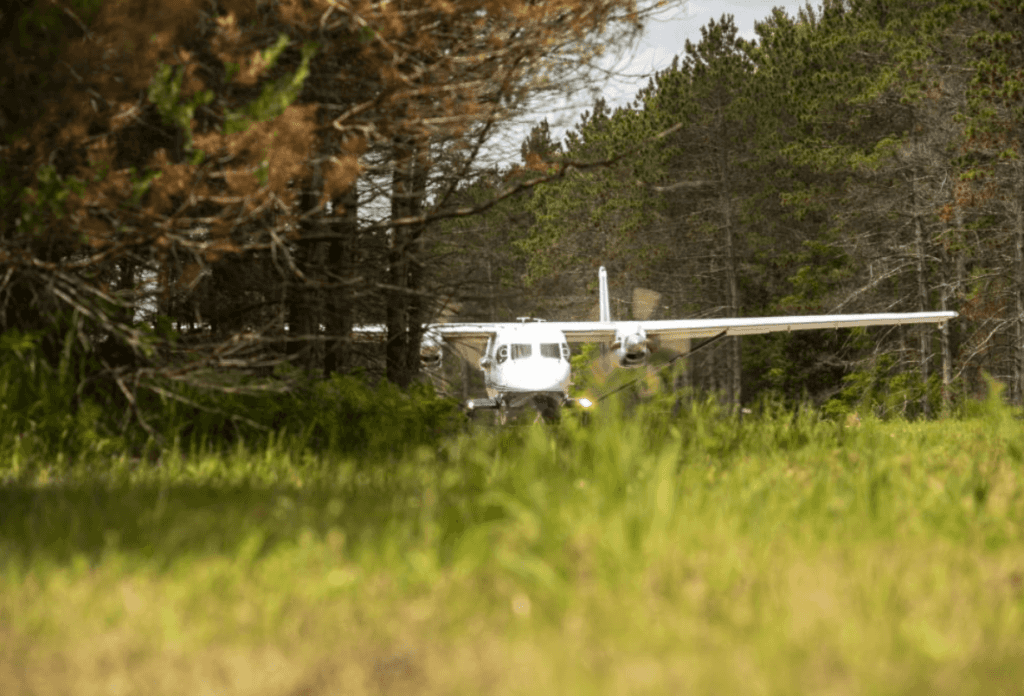 The C-145A is capable of operating from both prepared and semi-prepared runways. One C-145A that participated in the exercise last week landed in a grassy field.
A C-146A Wolfhound operated by the 6th Special Operations Squadron, 492nd Special Operations Wing at Duke Field, Florida also participated in the exercise. The C-146A is a larger transport aircraft used to support special operations troops.