Twenty United States military service members became American citizens on Friday during a special Independence Day naturalization ceremony aboard the USS Midway Museum.
In a Facebook post, U.S. Citizenship and Immigration Services shared photos of the event, which showed Navy, Marine Corps and National Guard service members smiling from ear to ear as they were sworn in as American citizens.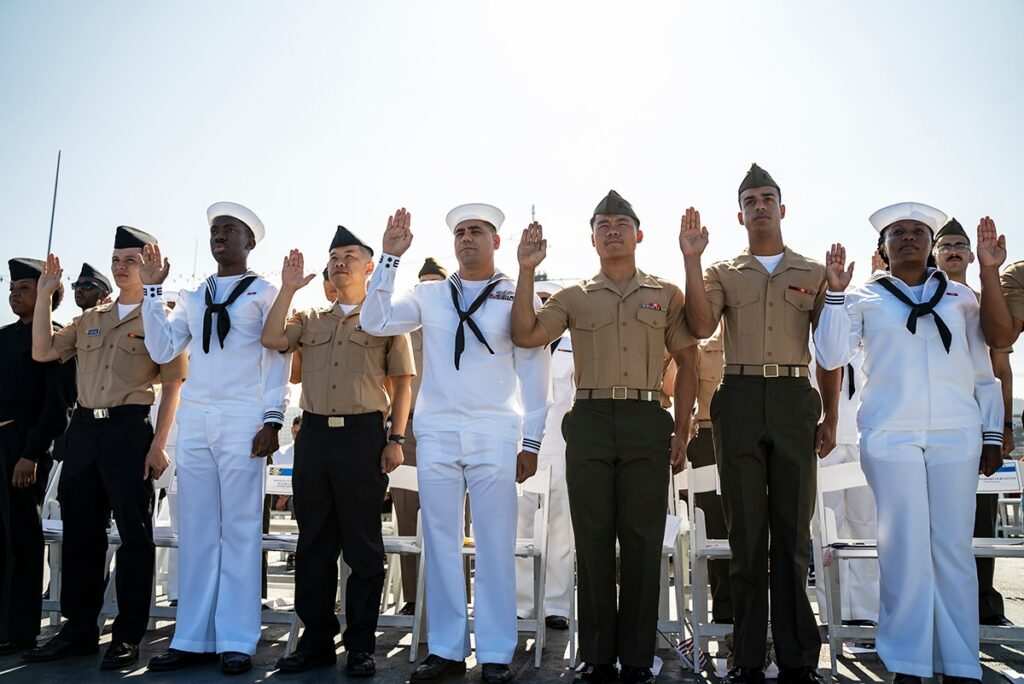 "Congratulations to 20 #ServiceMembers representing the U.S. Navy, U.S. Marine Corps, and the U.S. National Guard on becoming #NewUSCitizens during a special #IndependenceDay2022 naturalization ceremony aboard USS Midway Museum," the organization's post stated.
"The USS Midway was the longest-serving aircraft carrier in the 20th century. Named after the climactic Battle of Midway of June 1942, it was built in only 17 months, and missed World War II by one week when commissioned on September 10, 1945," the post continued.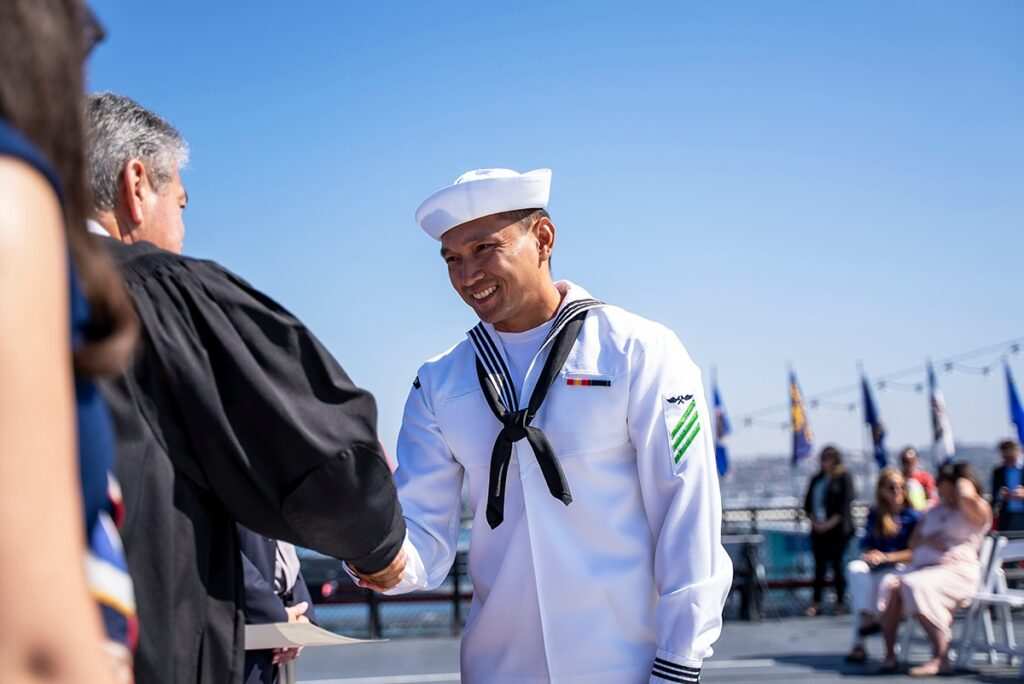 Midway was the first in a three-ship class of large carriers that featured an armored flight deck and a powerful air group of 120 planes. What a memorable backdrop to commemorate such a special day!"
According to KPBS, the troops who pledged their allegiance to the United States were originally from 10 different countries, including Costa Rica, El Salvador, Ghana, Honduras, Liberia, Mexico, Philippines, South Korea, Sri Lanka, Trinidad and Tobago.
"It's been a journey. I'm very happy, I'm very grateful to finally be a citizen," said sailor Tharindu Nallapuruma from Sri Lanka, who moved to the United States 14 years ago.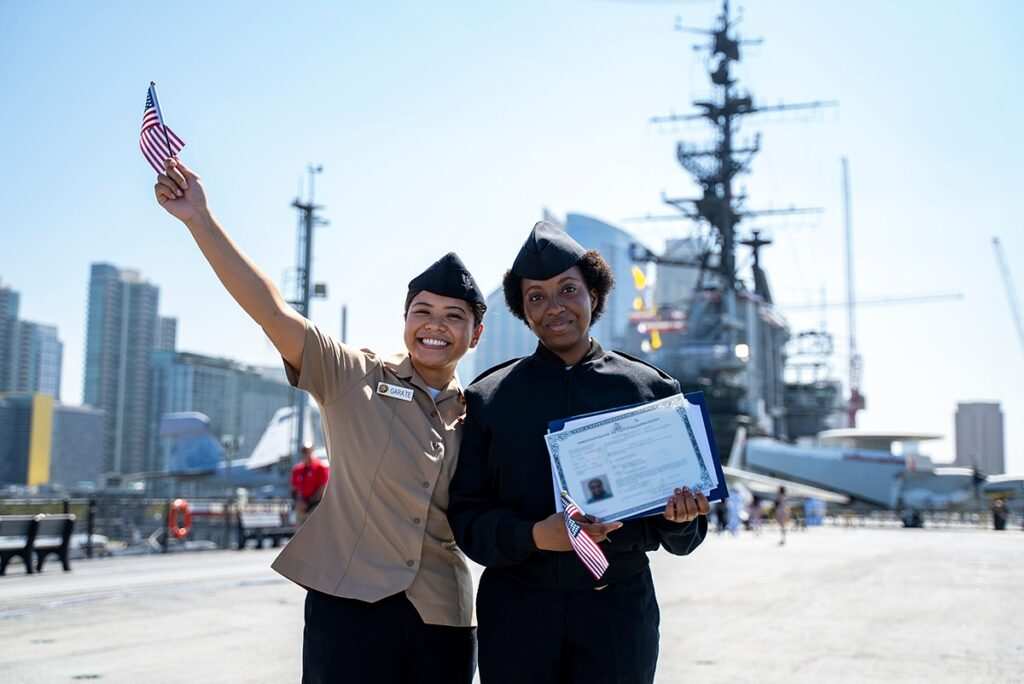 Another sailor, Jose Rafael Ortega-Pena, said the path to citizenship wasn't easy.
"Being able to go to deployment, come back from it and become a citizen, it was a process, but we got it done and it's over with," Ortega-Pena said.
His family wasn't able to be at the ceremony, but Ortega-Pena said they told him to enjoy the "once in a lifetime" event.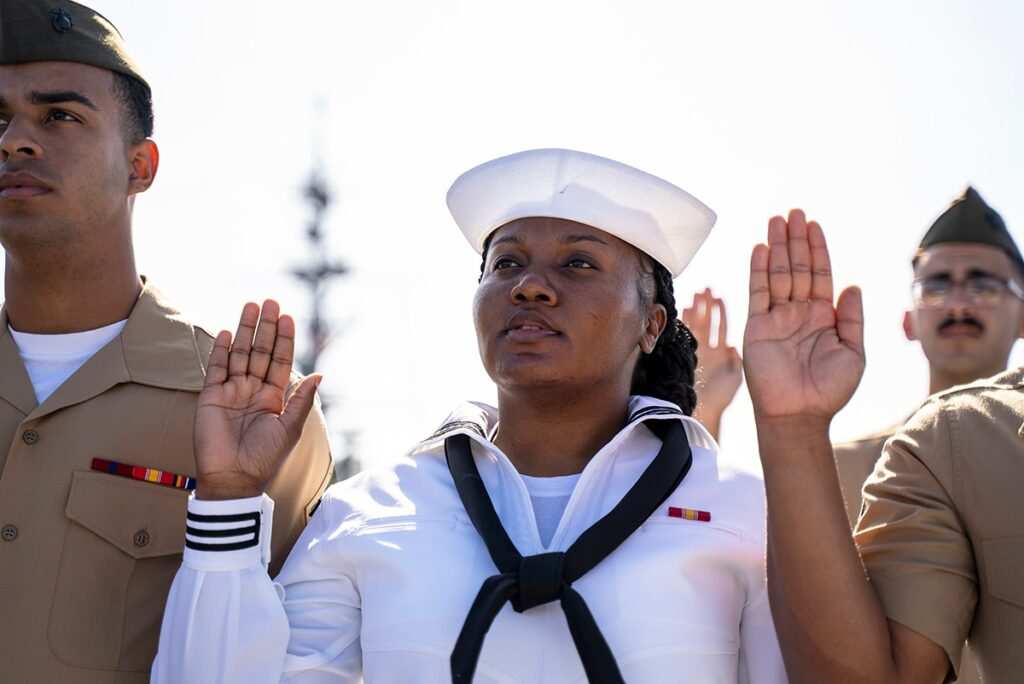 "They said to enjoy it and experience it because it's a once in a lifetime thing that you get to experience," he said.
During the ceremony, USCIS San Diego Field Office Director Madeline Kristoff praised the troops, according to the Los Angeles Times.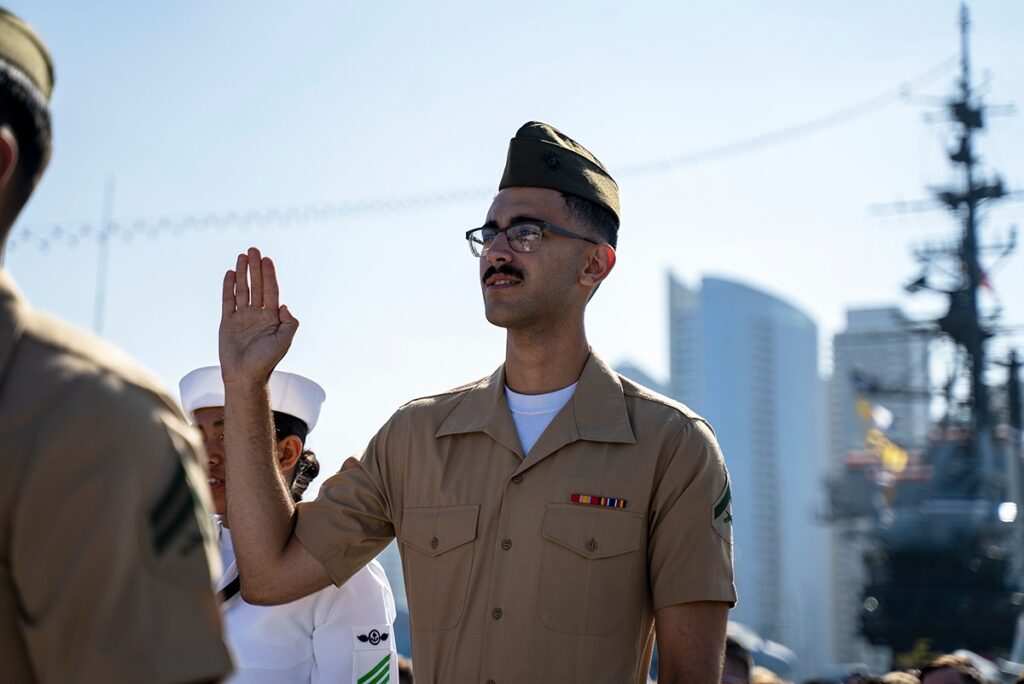 "We know that the freedoms we, as a people, have been allowed to enjoy are due to the sacrifices made by all of you: the men, women and family members of our outstanding military," she said. "Though you have come here today to take the final step in your immigration journey, the truth is that your American story began long ago when you first pledged allegiance to our country and to defend the values that set America apart."