A Florida man was arrested last week for attempting to enter Patrick Space Force Base to warn the U.S. Space Force about "US aliens fighting with Chinese dragons."
According to local media WESH, Corey Johnson, 29, of Ocala, Fla., stole a Ford F-150 from Riviera Beach before driving to the Space Force Base to alert officials about the extraterrestrial battle. 
Johnson claimed to be working on behalf of President Joe Biden, who Johson said had directed him to steal the truck and alert the Space Force, deputies said.
Johnson was blocked from carrying out his plan when he was arrested while trying to enter the base. He was then booked at Brevard County Jail and charged with grand theft of a motor vehicle. His bond was set at $3,000.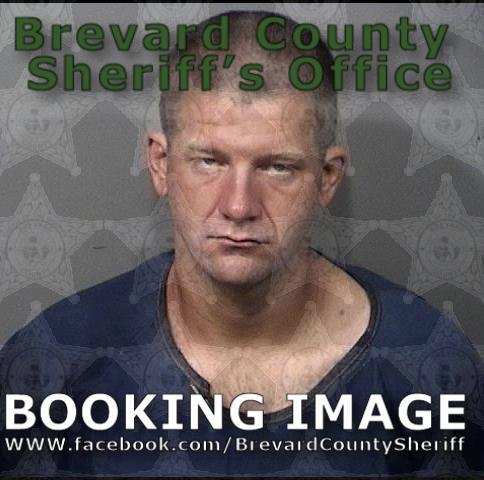 Johnson's plot comes at the same time NASA revealed it may try to use old satellites to hunt for aliens, according to Dr. Thomas Zurbuchen of the space agency's Science Mission Directorate, as The Telegraph reported. 
"This team is going to be looking at questions like: 'do we have sensors that can see things, you know, take another look at the evidence? One of the big questions that Thomas asked is: 'We have a tonne of satellites looking down at the Earth, are any of them useful?'" said Col. Pam Melroy, the deputy administrator of NASA.
"I mean, before you build a rover that's going to Mars, you ask yourself, 'What's the sensor I have to build to detect the most interesting thing?' So they're going to really focus on that. How would you get the evidence that you need to be able to determine if it's an optical phenomena or some other kind (of phenomena)?"
Last month, NASA announced it was launching a new effort to study the existence of "unidentified aerial phenomena" — known colloquially as UFOs. The study will take roughly nine months to complete after it kicks off later this year.
NASA administrator Bill Nelson said he believes no one really knows what UFOs actually are.
"Remember that one of our missions is to reach out to see if there is life," he said. "That's why we're digging on Mars right now. Is there the possibility of life in something as big as the universe? Of course there is the chance that in somewhere as big as that, conditions similar to Earth existed, and some other kind of life form developed."