Every day, 17 veterans die by suicide, according to the U.S. Department of Veterans Affairs' 2021 data. It's a shocking statistic that has military leaders, lawmakers, businessmen, non-profits and volunteers alike scrambling to find solutions. Now, a former CIA officer believes he has the answer to finally getting America's troops the help they desperately need.
Sound Off is an app that connects veterans and service members with anonymous, long-term mental health support. The non-profit prides itself on being the "first and only mental health resource" for troops "that allows both anonymity and repeat contact with clinicians or peers."
William Negley, founder and CEO of Sound Off, told American Military News that the idea stemmed from his experience with American troops in Afghanistan.
"There was this fundamental flaw in how we provide support to the broader national security community," Negley explained. "That flaw, to really boil it down, is it does not matter how much money anybody is spending – VA, DoD, the [Central Intelligence Agency], non-profits – if the grizzly Navy SEAL won't come in, sit down on a couch and talk about what's going on, the money is irrelevant."
Negley said many service members would seek help if they could do it anonymously, but no such service has ever been available — until now.
"If they don't want anybody to know they're seeking help, then why don't we just allow them to seek help without anybody knowing," Negley suggested, and Sound Off was born.
To get involved, users can visit sound-off.com or download the app.  
Here's how it works: first, veterans and service members looking for help are assigned a permanent pseudonym which allows the user to maintain anonymity. Registering on the app is simple – all veterans and service members must provide is their state of residence, so that Sound Off can provide a licensed clinician in their state.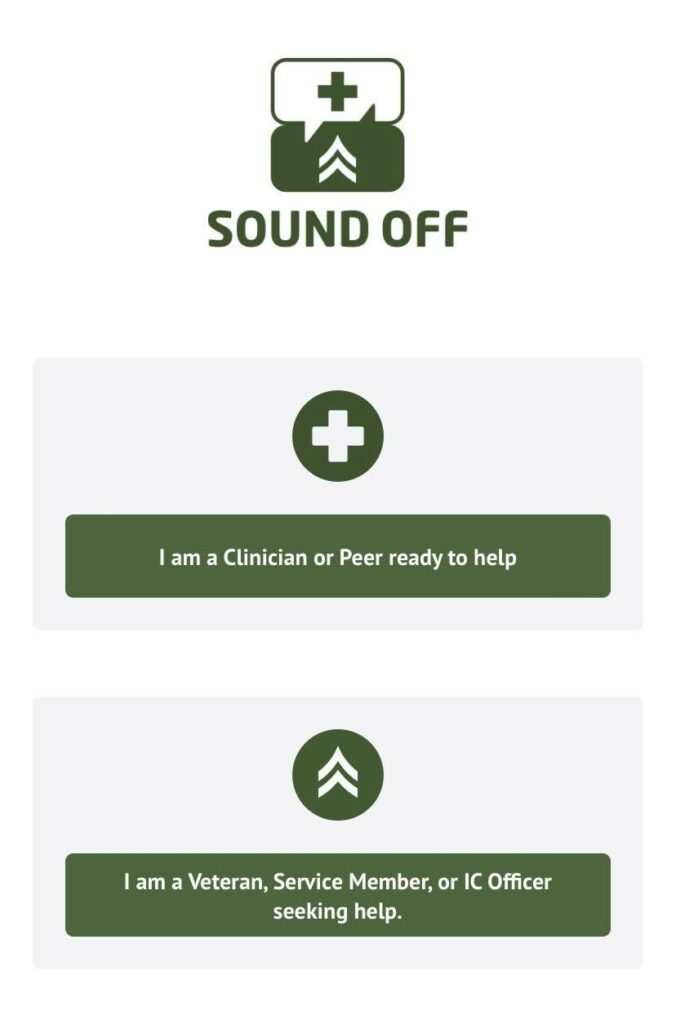 Next, troops seeking help can decide to work with a clinician or a peer known on the app as a "screened, trained Battle Buddy." They can organize times to connect through messaging or phone calls while maintaining total anonymity.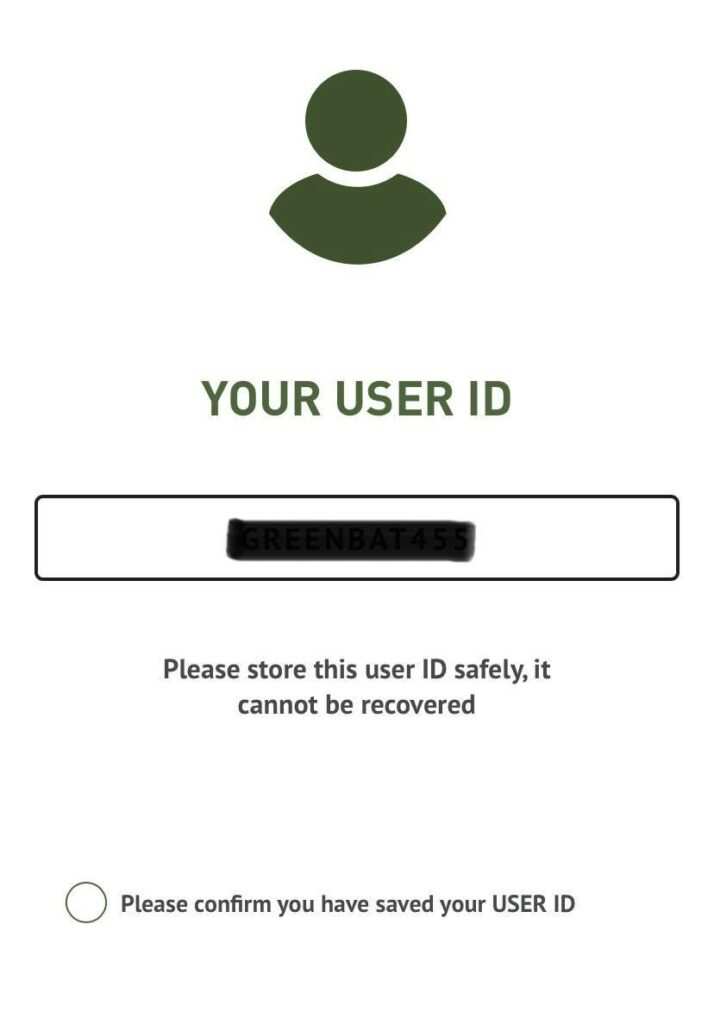 When asked what happens if a user explicitly shares a plan to kill himself, Negley explained that while all users are anonymous to Sound Off, a user can disclose personal information with clinicians and Battle Buddies if they so choose.
"Our guidance to clinicians is: you should do exactly what you would normally do to the degree that you can do it," Negley said. "If any individual chooses to disclose identifying information to the clinician or peer with whom they have paired, that's perfectly fine. So, if a clinician is engaged with an individual that is putting things out there that would normally have that clinician react, and that individual has disclosed identifying information, they should act on that information."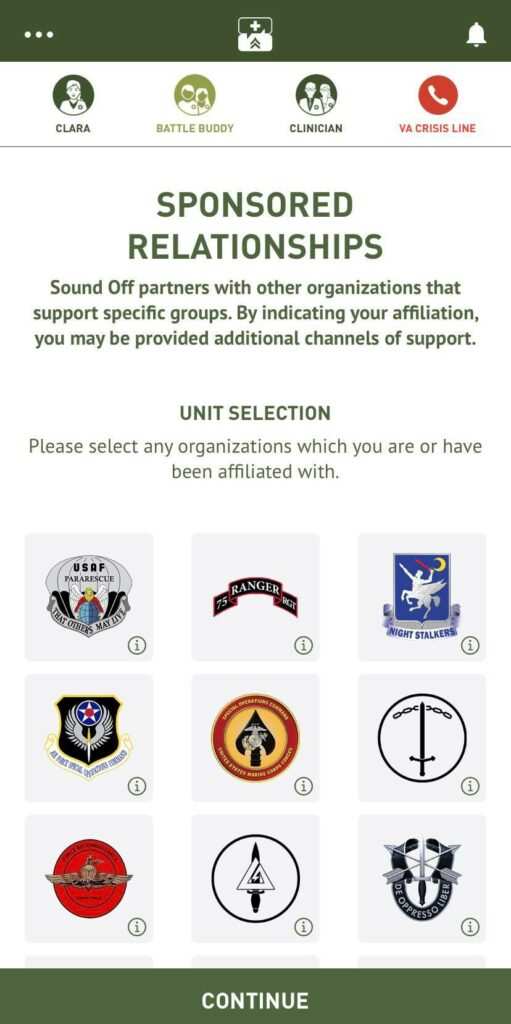 "If they have not disclosed it, they should ask that individual for identifying information," he continued. "What we can't do, and won't ever do, is give that clinician some magic button that exposes who that individual is – because maybe you help that individual, but then the next 10,000 people don't even come in the door."
The issue of veteran suicide is one to which Negley is permanently and intimately connected. In 2019, as the Sound Off team was developing the app and preparing to launch, Negley's brother-in-law Bill Mulder, a Navy SEAL, killed himself.
In a video on Sound Off's website, Negley's sister, Sydney Negley Mulder, described how something in her late husband had "shifted" after a "particularly active" deployment.
"He had lost his identity. He had lost this community that understood him. That got him. And lost his purpose. And my husband turned to alcohol. It was alcohol after a great workout. It was alcohol after work and then it turned into alcohol before work," Mulder recalled.
Mulder said that while they tried therapy, Bill never felt like he could be open or honest. She said there were "lines that couldn't be crossed, things that we couldn't discuss, things that we couldn't even face."
After years of struggling, Bill sat in his truck and, while facetiming with Mulder, put a gun to his head.
"Bill was the strongest person I know. And he had this incredible effect on people. If Bill was in a room, he just seemed to have people flock to him. He had the best stories. He was such a lover of life, but oh my God, he struggled. He needed help. And I am heartbroken that he didn't reach out. I am heartbroken that we suffered alone," she said. "I'm heartbroken that there wasn't something like Sound Off that he could intimately engage with and not have to reveal himself to his command, to his teammates, to me."
"This is why Sound Off matters," she added.