A U.S. Marine who lost his right arm and left leg in the August 26 ISIS suicide bomb blast in Kabul, Afghanistan, has finally returned home nearly a year later.
The Sacramento Bee reported Marine Sgt. Tyler Vargas-Andrews landed at the Sacramento International Airport and returned to his home in Folsom, Calif. on Friday in time to be honored in a ceremony at the Folsom Pro Rodeo on Sunday evening.
Warfighter Overwatch, a nonprofit which fundraised to help support Vargas-Andrews and his family throughout his recovery process, shared photos of Vargas-Andrews' homecoming with American Military News.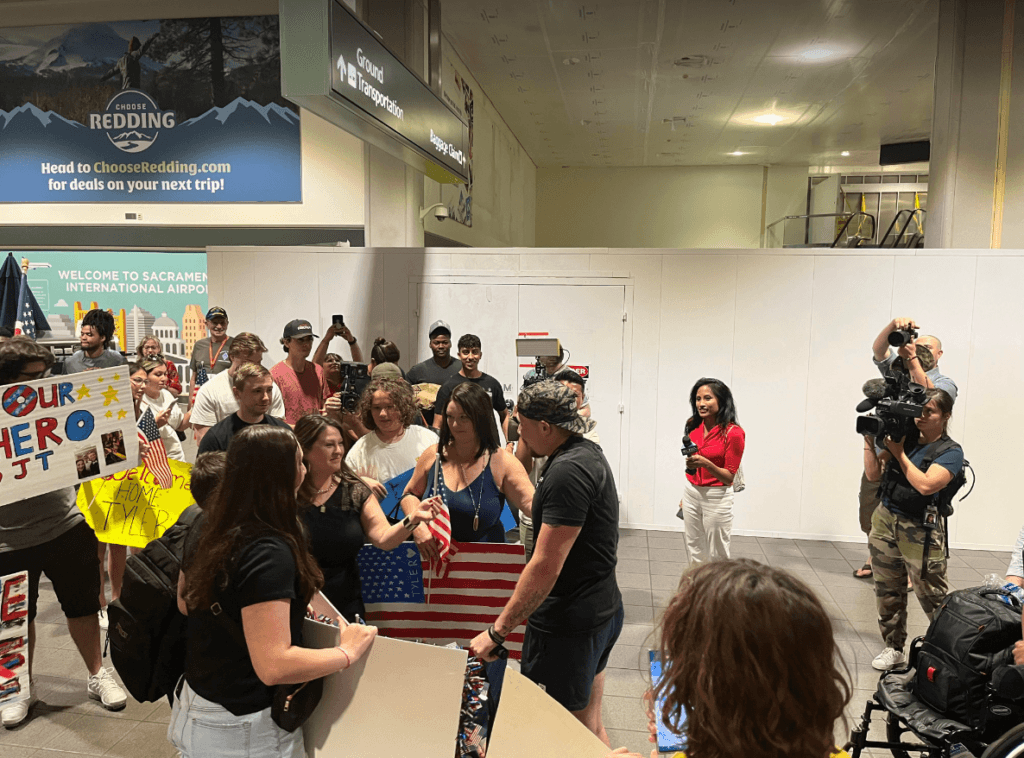 Vargas-Andrews was among 18 U.S. service members who were injured when a member of the Islamic State terrorist group's Afghanistan branch — known as ISIS-Khorasan or ISIS-K — detonated a suicide bomb in a crowd of civilians evacuating from Afghanistan. Vargas-Andrews and other U.S. service members were providing security during the U.S. military-led civilian evacuation from Afghanistan after the U.S.-backed Afghan government fell and the Taliban seized control of the city. The 18 injured U.S. service members were among about 150 people injured in the attack.
Around 180 people were killed in the suicide bombing, including 11 U.S. Marines, a U.S. Army soldier and a U.S. Navy corpsman.
After the attack, Vargas-Andrews was hospitalized at the Walter Reed National Military Medical Center in Bethesda, Maryland, where he underwent dozens of surgeries — including a full hip disarticulation — and began learning to live his new life as a double amputee.
In a message shared by Warfighter Overwatch on Facebook on Oct. 18, 2021, the wounded Marine said, "Everyday I am working toward my recovery. Some days are better than others, but you best believe I will still strive to be the best version of myself regardless of these injuries. I just have new challenges now and physically am a different person, but I'll see how far I can go with this new body."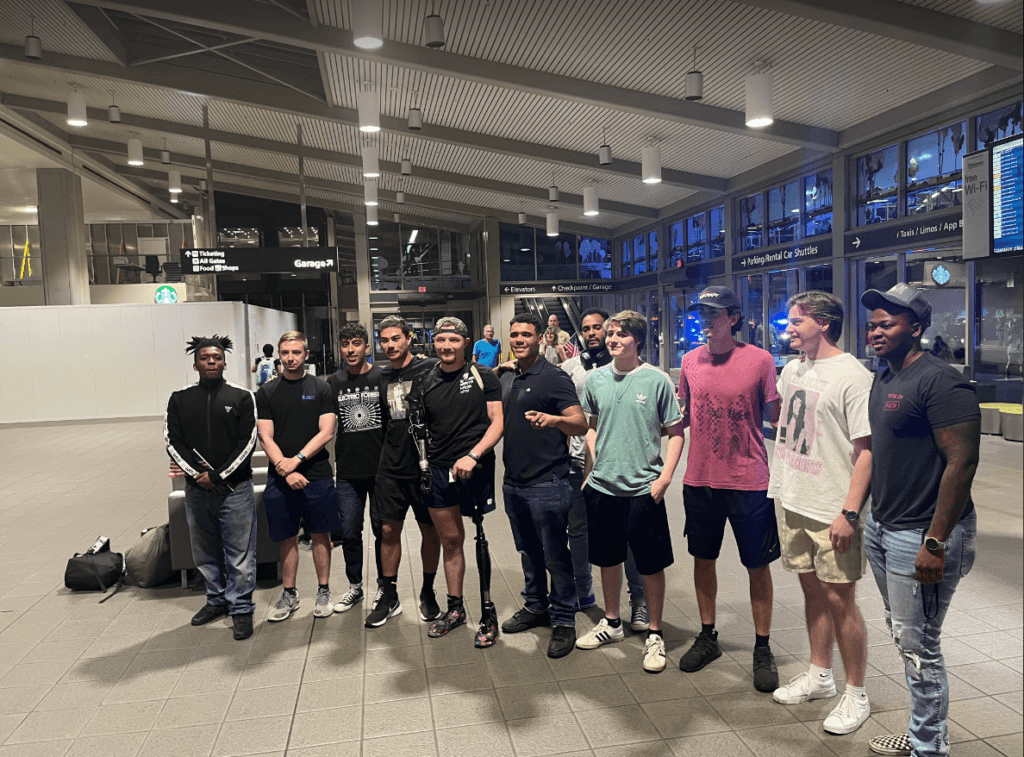 In remarks shared with the Sacramento Bee, Vargas-Andrews said the memory of the 13 service members who were killed in the suicide bombing motivated him to keep working towards his recovery.
Vargas-Andrews said the support he received from the community upon his return was "unbelievable."