President Joe Biden's administration released the first full-color photo from the James Webb Space Telescope late Monday, marking the deepest and highest-resolution image of the universe to date.
A White House statement on Monday said that NASA officials briefed Biden and Vice President Kamala Harris and showed them the first photo, "'Webb's First Deep Field,' the 'deepest' and sharpest infrared image of the distant universe ever produced. This image is filled with galaxies, some more than 13 billion years old, which means they formed just after the Big Bang."
The photo features SMACS 0723 – also known as Webb's First Deep Field – a distant galaxy cluster. The photo captures the galaxy cluster as it appears 4.6 billion years ago, according to NASA.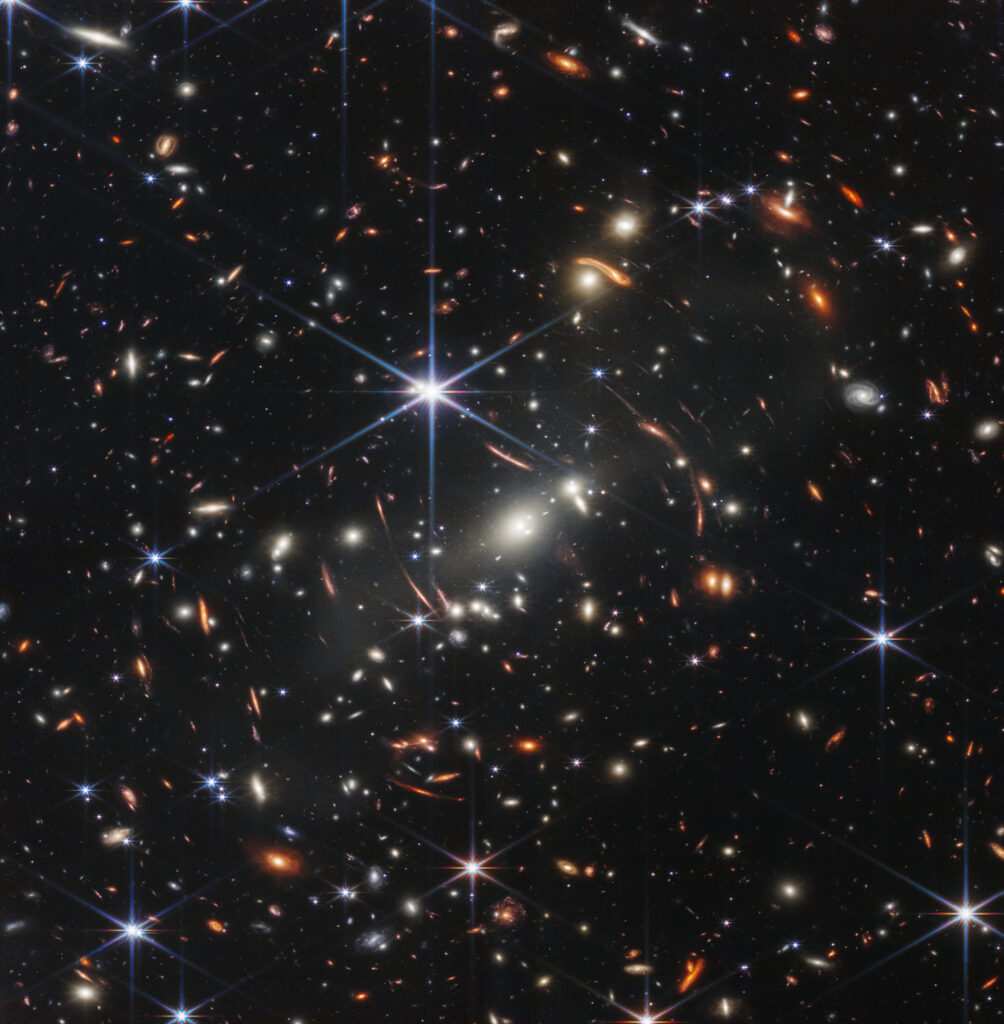 The process of actually taking the photo was a weeks-long process, as it required a composite of numerous images from different wavelengths.
"These images are going to remind the world that America can do big things, and a reminder to the American people, especially our children, that there's nothing beyond our capacity," Biden said at the event revealing the photo. "We can see possibilities nobody has ever seen before, go places nobody has ever gone before."
The photo is the first time scientists have been able to get a clearer look at the most distant identified galaxies, as well as "tiny, faint structures that have never been seen before, including star clusters and diffuse features."
Scientists will now be able to study the age and history of these galaxies, as well as their masses and compositions. This enables the possibility of revolutionizing scientists' understanding of the universe's history.
More photos will be released Tuesday morning during a NASA TV live stream.
The $10 billion James Webb Space Telescope was launched into space on Dec. 25, 2021 in partnership with NASA, European Space Agency, and Canadian Space Agency. It reached orbit in January, and is now some one million miles from Earth orbiting the Sun thanks to gravitational forces maintaining the telescope's position and reducing the need for fuel.
"The telescope is one of humanity's great engineering feats, launching from Earth on a rocket, and then unfolding itself in space. Thousands of engineers and hundreds of scientists worked to make the telescope a reality, along with over 300 universities, organizations, and companies from 29 U.S. states and 14 countries," the White House statement said.