In a 40-minute ceremony at the White House on Tuesday, President Joe Biden awarded the Medal of Honor to four U.S. Army veterans of the Vietnam War.
Biden awarded the medals to Staff Sergeant Edward N. Kaneshiro (posthumous), Specialist Five Dwight W. Birdwell, Specialist Five Dennis M. Fujii, and retired Major John J. Duffy.   
"They went far above and beyond the call of duty. It's a phrase always used, but it takes on life when you see these men," Biden said during the ceremony. "It has been a long journey to this day for those heroes and their families. More than 50 years have passed – 50 years – since the jungles of Vietnam where as young men, these soldiers first proved their Medal."
Staff Sergeant Edward N. Kaneshiro
Kaneshiro was an infantry squad leader who was leading his team in a mission at the Phu Huu 2 village on Dec. 1, 1966 when they came under attack by North Vietnamese fighters. Using his rifle and grenades, Kaneshiro destroyed three enemy groups, allowing the platoon to regroup and withdraw from the village.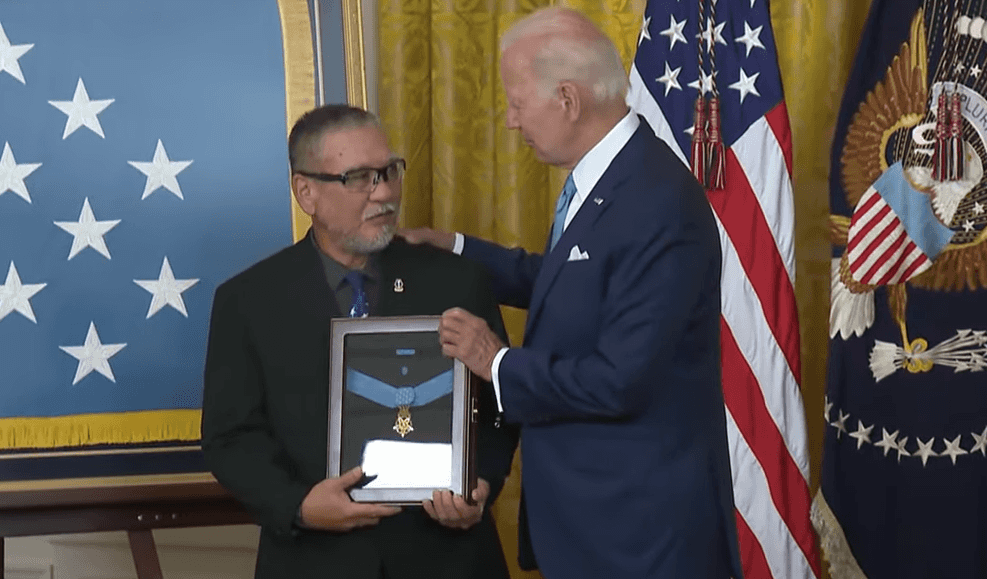 Kaneshiro went on to serve another three months in the Vietnam War until he was fatally shot by enemy gunfire on March 6, 1967.
Specialist Five Dwight W. Birdwell
During an enemy assault on Tan Son Nhut Airbase near Saigon on Jan. 31, 1968, Birdwell's tank commander was destroyed by enemy fire. Birdwell moved the commander to safety before firing the tank's weapons upon the enemy, then exiting the tank and continuing the fight. He was struck by enemy gunfire in his face and torso, but pressed on and even refused to be evacuated. When reinforcements arrived, he assisted in evacuating wounded troops, and it wasn't until he was ordered to seek medical attention for his own wounds that he finally left the battlefield.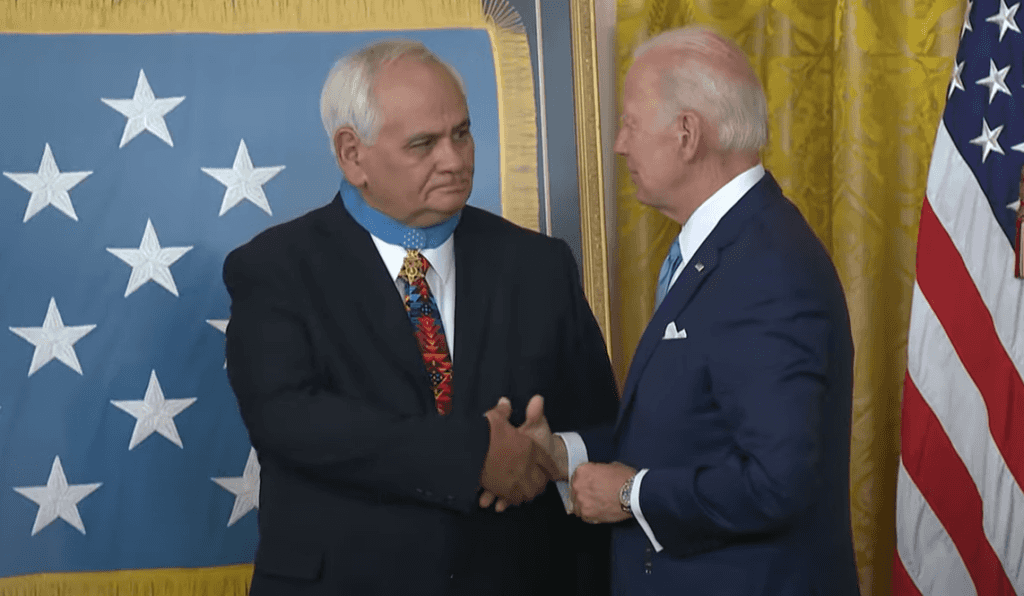 Birdwell was honorably discharged nearly a year later on Dec. 29, 1968. He currently works as a lawyer in Oklahoma City.
Specialist Five Dennis M. Fujii
While serving as a helicopter ambulance crew chief during rescue operations Feb. 18-22, 1971, Fujii's helicopter crash-landed after being struck by enemy fire. He refused rescue from an incoming helicopter despite being the only American at the scene, and instead remained on the battlefield for several days to give first aid to injured allies.
On Feb. 19, Fujii called in American helicopters to repel an enemy attack. Over the next 17 hours, he repeatedly left his cover and exposed himself to enemy fire to identify enemy positions for airstrikes. He was injured before he was finally airlifted from the area.
Major John J. Duffy
Duffy was serving as a senior adviser to the Republic of Vietnam Army when an enemy attack killed his commander, left him twice injured, and destroyed his battalion command post. Two days later, and after refusing to be evacuated, Duffy was wounded again while calling in enemy anti-aircraft positions for airstrikes. Soon after, he was surrounded by an enemy ground assault. He moved between positions to fire at the enemy, and identify targets for airstrikes and gunships. The next day, he led evacuees to safety all while directing airstrikes on enemy positions. He only boarded the evacuation flight after all other evacuees were on board. He then administered first aid to an injured allied soldier and an injured American soldier.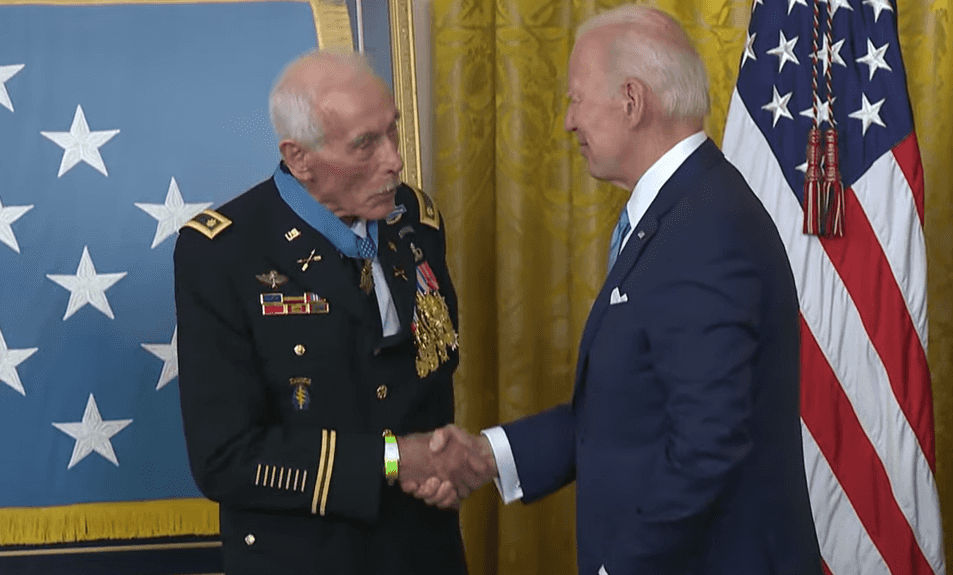 Duffy retired from the Army on May 31, 1977 after three tours in Vietnam and numerous Special Forces missions. He lives in Santa Cruz, Calif.