Robert Heinly laughs himself into a coughing fit as he discusses the old WWII bunker in Cape May.
The 80-year-old former college professor can speak openly about the relic — something he couldn't do when he was consulting for the Navy in his mid-20s as a student at Temple University.
"Almost all of the secrets that I at some point in my life swore never to tell, you can probably Google today," Heinly, a retired professor who previously worked at the University of Pennsylvania, told NJ Advance Media.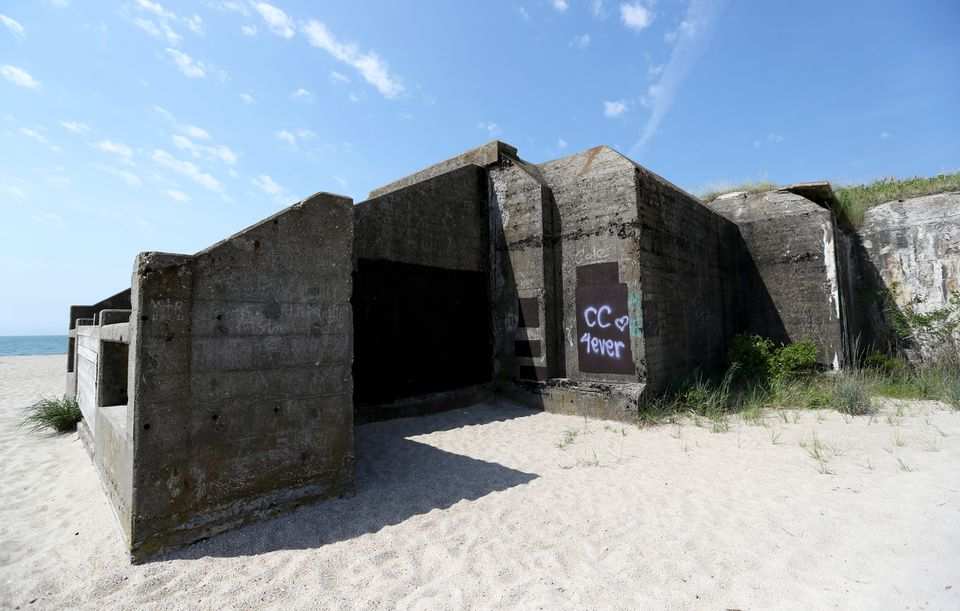 The enormous bunker, Battery 223, is located right on the beach in Cape May Point State Park — evident to anyone who sets up their beach chairs and umbrellas in the summer months. But while it's hard to miss, Heinly and fellow Cape May historian Mark Allen say there's much about the bunker and nearby Fire Control Tower No. 23 that people don't know.
Not that they aren't curious.
The bunker — completed in June 1943 — was once 900 feet inland covered in sand and sod, made to appear like a hill from the sea or air. Today, it's exposed, sitting in the shadow of the Cape May lighthouse and no longer covered due to storms and coastal erosion.
"I knew a little about the place. I looked it up before I came here. That it was a WWII bunker, and I was aware (our military forces) had all kinds of stuff on the Delaware side during the war," said Philadelphia resident Rob Call, 33, while fishing a short walk from the bunker at the start of June.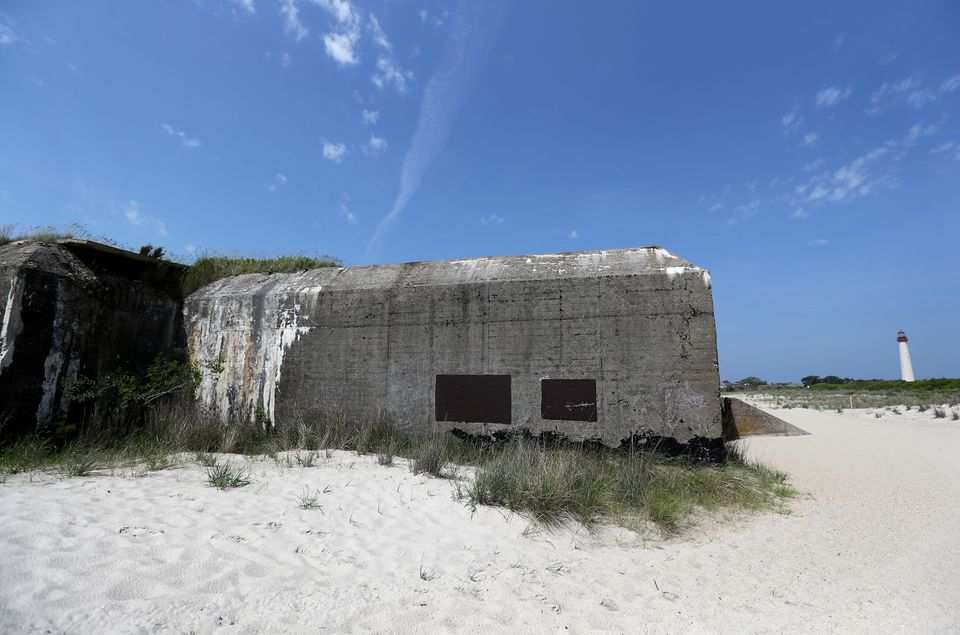 That Call hadn't reeled in any striped bass in over an hour since arriving at the beach didn't stop the Atlanta-transplant from enjoying the empty shore, casting out his line and looking on as a few people curiously approached the bunker.
Haven't had a chance to gaze upon this part of our military past yourself? No worries. This summer might be just the time. Below are nine facts about the mysterious bunker that will make that visit all the more interesting.
1. It was vital for defense efforts
The WWII-era bunker — with six-foot thick reinforced concrete walls and a blast-proof roof — was vital to Fort Miles, part of the Harbor Defenses of the Delaware project in 1942 based at Cape Henlopen, Delaware. Local historians describe Fort Miles as a series of fire control towers, gun batteries, barracks and support buildings that operated on both sides of the Delaware Bay during WWII.
Battery 223 was created to guard local waters against German U-boat invaders during WWII from 1943 to 1944. North of the bay and up the Delaware River were important ports at Wilmington, Philadelphia and Camden that kept much-need supplies, like aviation fuel and munition.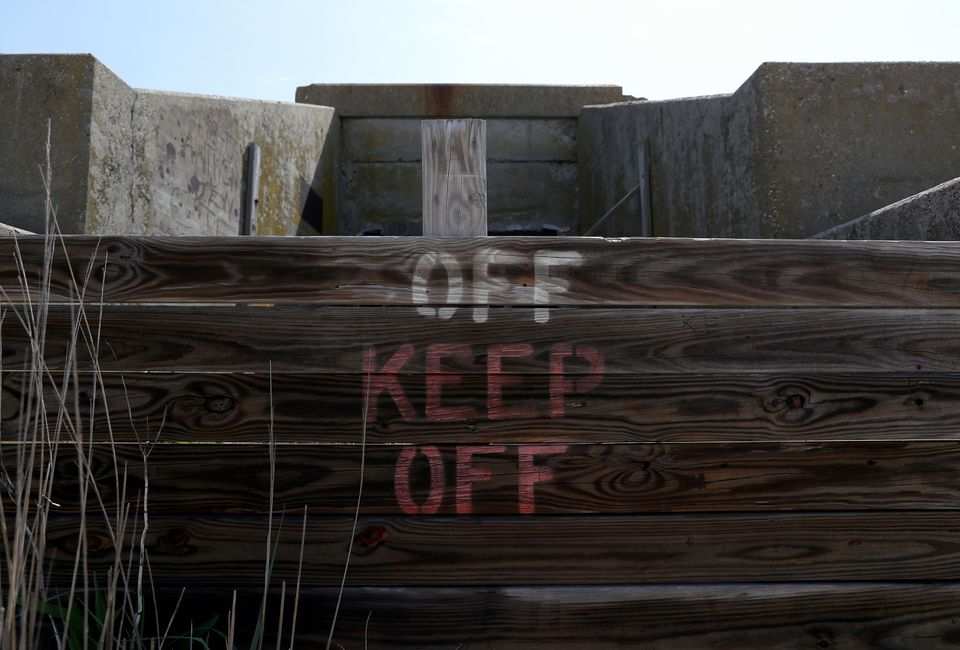 According to the National Register of Historic Places, construction of the battery was deemed necessary "in reaction to the belief that the American defenses were inadequate and events on the world stage indicated it was time for modernization."
2. It's not just a bunker
The bunker is not just a bunker. It's also a gun emplacement — a military installation designed for a weapon to sit on.
"'The bunker' is a misnomer," said Allen, who leads tours of historic Cape May places for the Mid-Atlantic Center for the Arts.
"It was a gun emplacement," he added, standing at a placard near the bunker. "If you look at this diagram you can see where the two six-inch guns were."
At low tide, the bunker's gun turrets at the front are still visible, according to NJDEP spokeswoman Caryn Shinske.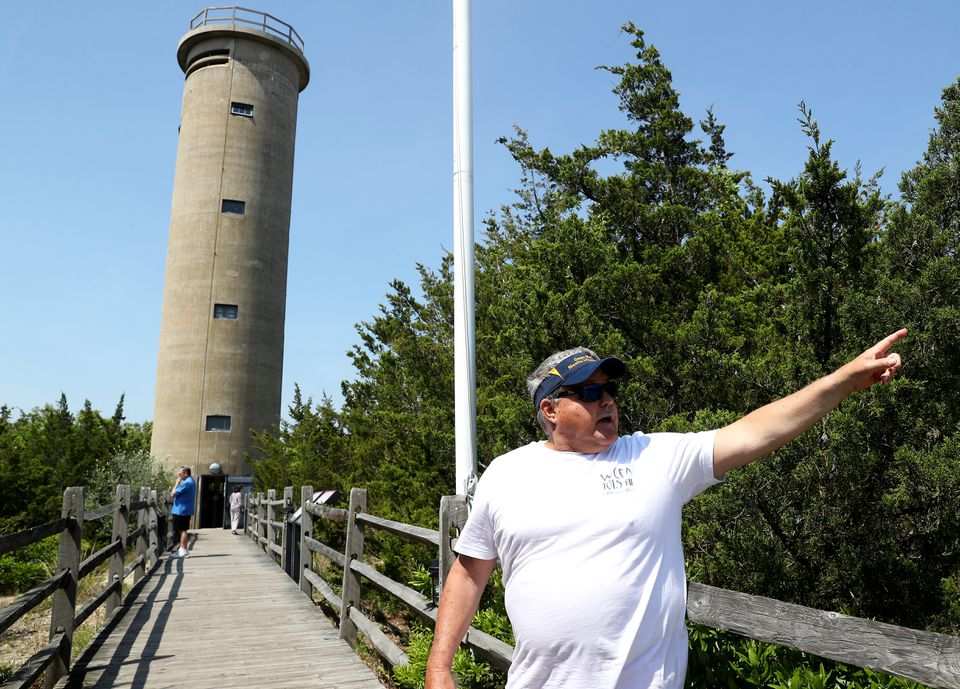 3. It's historic, despite being nameless
Battery 223 was added to the National Register of Historic Places on June 25, 2008 — marking its 14th anniversary this month.
Although other Fort Miles batteries were given names — such as Smith, Herring and Hunter — no name was ever given to Battery 223 – exclusively going by its number, the registry states.
As part of its listing in the registry, the bunker is protected from damage or destruction — any public undertaking that would encroach upon, damage or destroy it would be subject to review by the state, according to the National Register of Historic Places.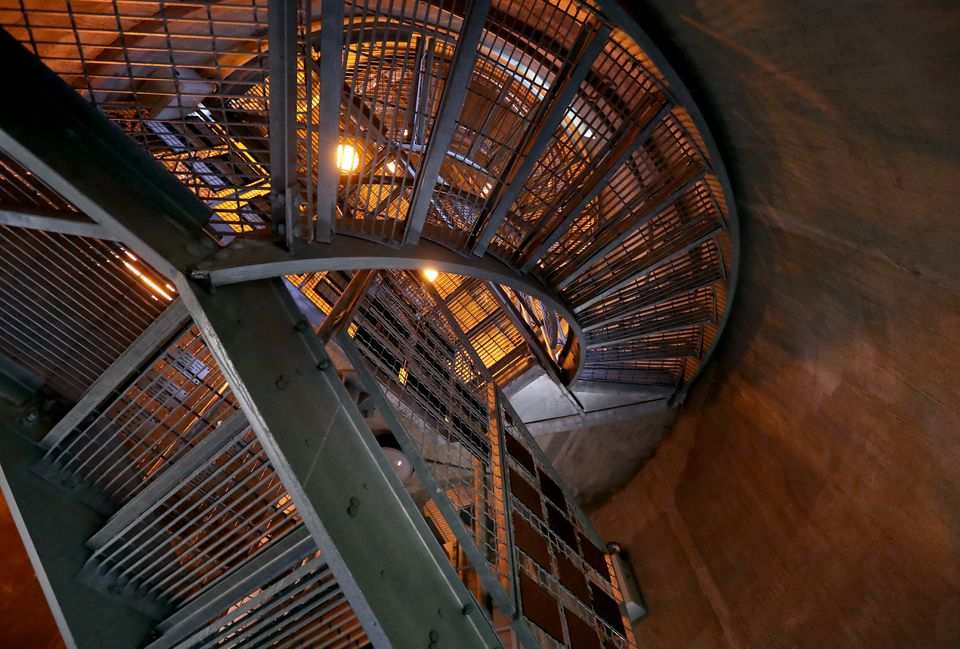 4. A nearby tower was critical for it to aim and fire
A 4-minute drive from Battery 223, located at Cape May Point State Park in Lower Township, stands Fire Control Tower No. 23, which was completed in September 1942.
The bunker worked in conjunction with the tower, known today as the World War II Lookout Tower, which was built to spot enemy ships attempting to enter the Delaware Bay.
Restored between 2008 and 2009, the tower can withstand a direct hit from battleship guns or a bomb attack, according to Charlie King, the 73-year-old Cape May lighthouse keeper who mans the lookout station from the top.
"The kids usually come up to see the Atlantus, they love that," said King.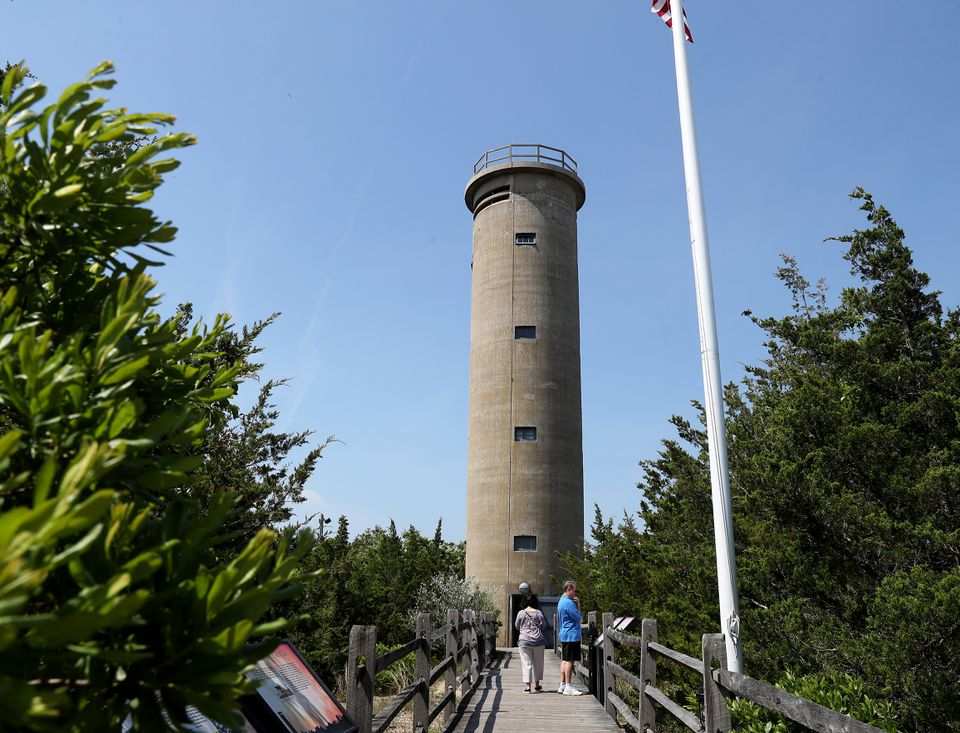 Using a telescope, visitors can see the dilapidated remains of the ship, the Atlantus, jutting out of the harbor. The concrete freighter broke free from its dock during a storm in the 1920s and "wedged itself onto the beach," stuck for nearly a century, according to museum curators.
Before it was used for sightseeing, the 71-foot concrete and steel fire tower was critical to operations at the battery, serving as a prime area to spot enemy ships and aim the battery's guns to fire on them.
"They would call into the bunker's plotting room from the tower and the plotting room would take all that information. The guns were then aimed remotely and would be able to fire over the horizon. The horizon was only five miles away and these guns could reach out nine miles," said Allen.
5. It never had to fire at enemies
Battery 223 never fired at enemy ships.
"Thank goodness for that," said Allen, noting that guns were only fired for military drills.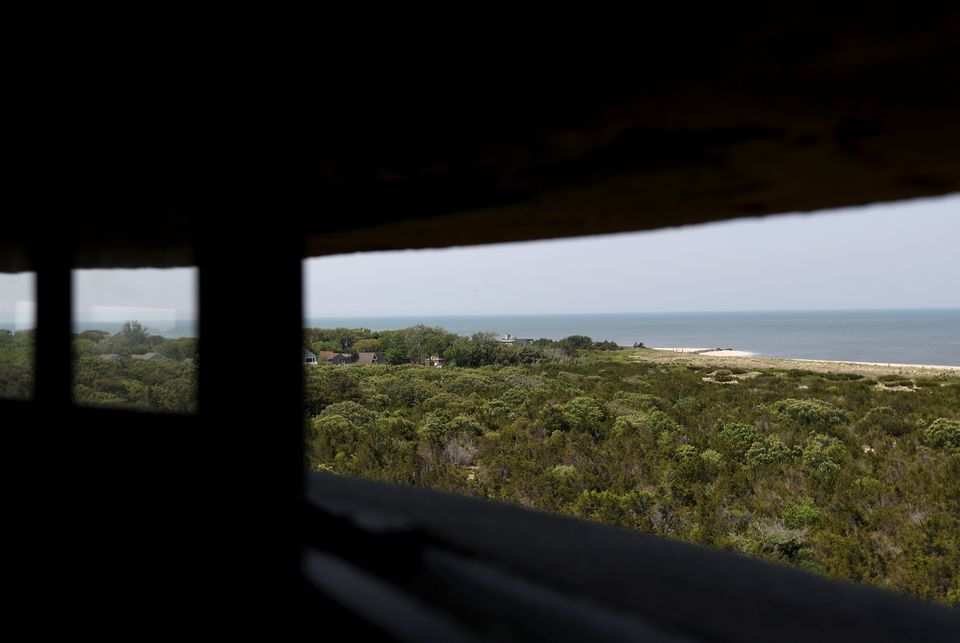 But the towers, like Fire Control Tower No. 23, were ready if it was necessary.
6. They are among the last
The structures, Fire Control Tower No. 23 and Battery 223, are among New Jersey's only intact remnants of coastal fortifications during WWII, according to local historians.
Both are owned by the state, a New Jersey Department of Environmental Protection spokeswoman confirmed.
Fire Control Tower No. 23 also became a historic site on Nov. 17, 2003, according to documents provided by Kathy Fulginiti, a library staff member the Museum of Cape May County.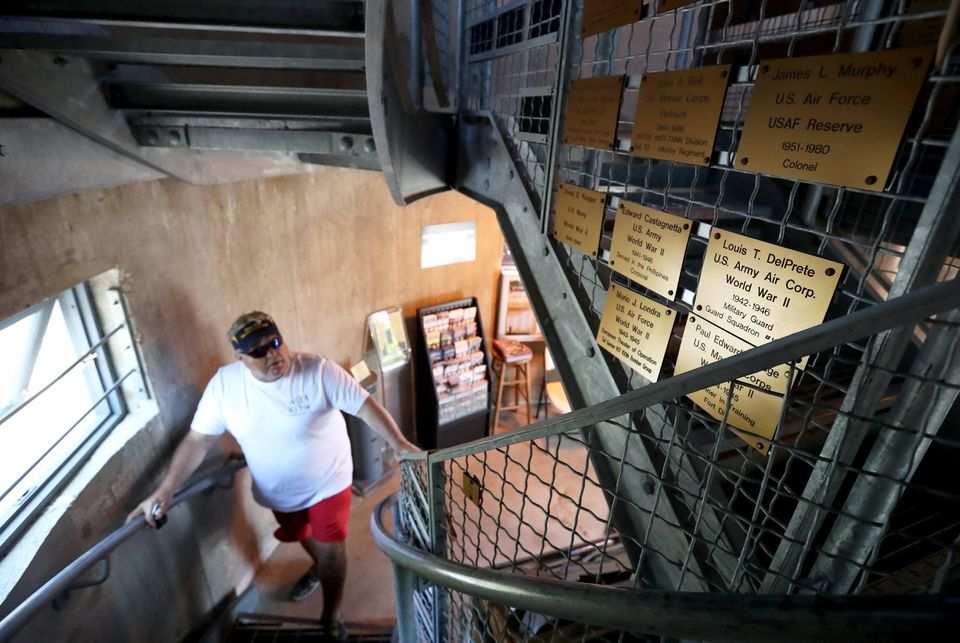 There were originally 15 concrete fire control towers — 11 in Delaware and four in New Jersey.
"Of the four in New Jersey, the ones in North Wildwood and Wildwood Crest have been destroyed, while the one on Beach Avenue in Cape May has been engulfed by the Grand Hotel (with only its tip visible above the hotel roof)," reads an excerpt from the World War II Lookout Tower Museum & Memorial pamphlet provided to visitors at the tower.
7. The Navy took over the bunker for some time
The National Register states that Battery 223 was decommissioned in 1944 and taken over briefly by the Navy in 1955.
It operated as a radio communications hub and sonar surveillance system for the U.S. Navy early on in the Cold War between 1955 and 1962, Shinske and local historians confirmed.
It was during the bunker's time under the Navy that Heinly came in.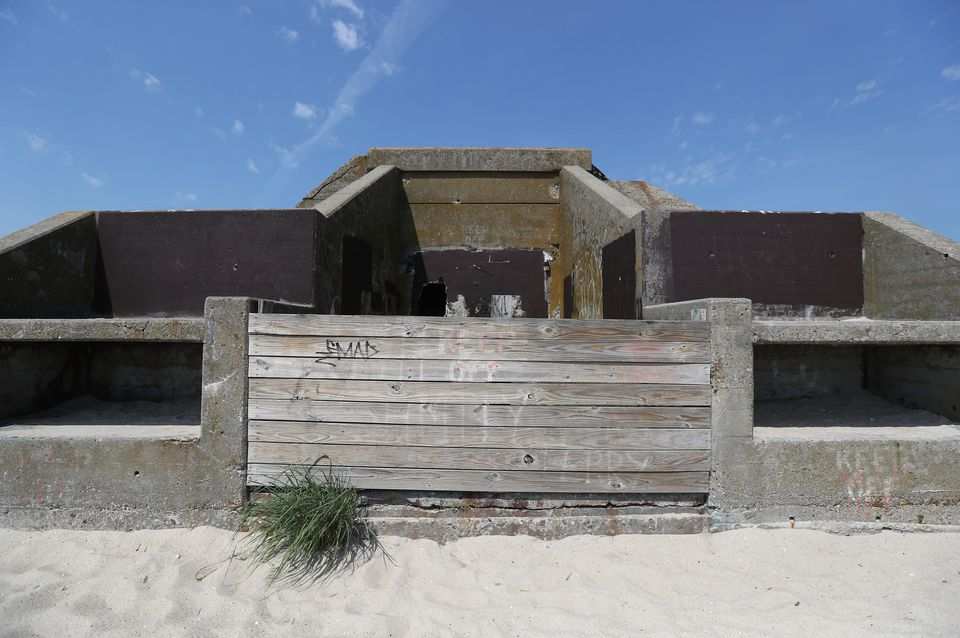 "I did think-tank scenario development geopolitical war games as a civilian attached to the Navy under the DIA. Not the CIA, the DIA. The Defense Intelligence Agency," Heinly said, explaining his work mostly had to do with war strategy. "This is all declassified now but it was ultra, ultra-secret during the early years of the Cold War."
After several years as a sonar system, storm damage forced it to be relocated to Fort Miles in Delaware, said Shinske.
"Up on top of that bunker they had control rooms and stretching out from there, way out to the continental shelf — 12 or more miles out — were long cables, highly-secret listening devices used to detect Soviet nuclear submarines," said Heinly.
The former professor said Cape May was vital during WWII. Cape May Harbor had a Naval Air Station, a Coast Guard base and an airport.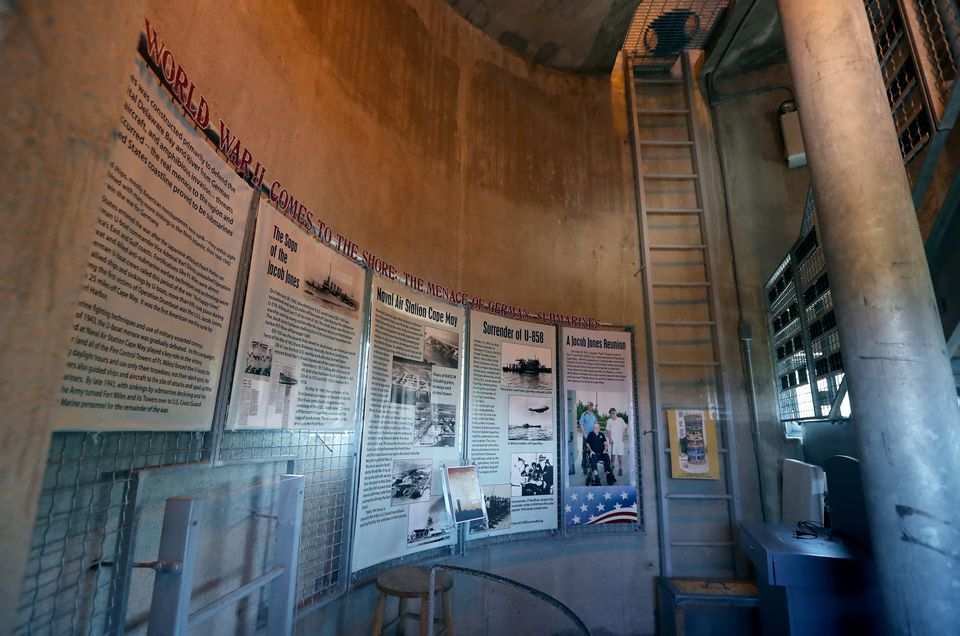 "It was a very, very scary time," said Heinly, discussing the threat of nuclear war.
8. It can't be restored for these reasons
Discussions were at least had some time between the late 1990s and early 2000s to restore Battery 223 and — like the World War II Lookout Tower — operate it as a museum to honor its military history, Heinly said.
"I would say it was being floated … but didn't float for very long because we quickly found out the two things," he said.
Thing one: they'd need money. A lot of it.
Heinly said it was never determined exactly how much would be needed to complete a restoration.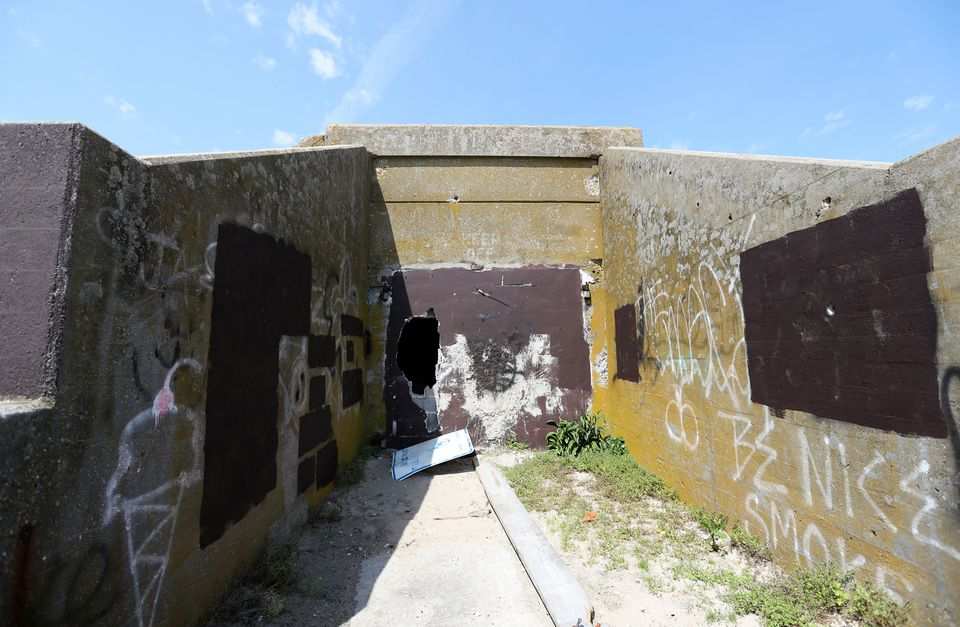 "Unless some mega-millionaire decided to take it up as a core project, there was no way we could afford to be done," Heinly said.
But even if money were to become available, environmental concerns would complicate the endeavor.
Walk onto the sand and toward the bunker today and you'll find ropes cordoning off particular areas. Endangered birds — namely the Black Skimmer, Least Tern and Piping Plover — nest in the sands surrounding the bunker and residents are kept out of it.
A white sign sticking out of the sand warns: "If birds are disturbed, parents may leave the nest, subjecting eggs and young to exposure and possible death."
Any attempt to restore the bunker would likely drive the bird populations away, Heinly said.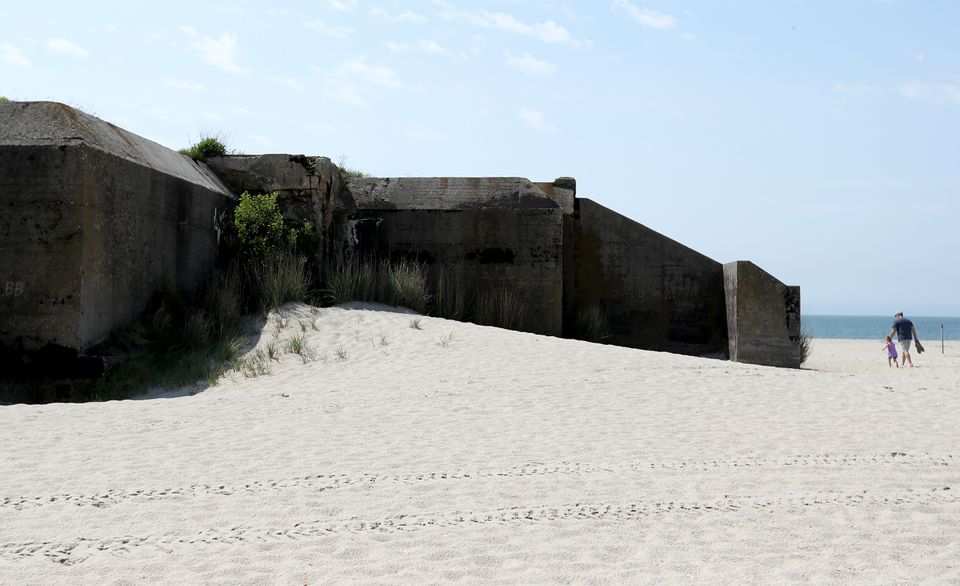 "I think it's a valuable piece of history and it would have been nice to see it restored," he said. "The facts were just so overwhelming that it was just impractical."
9. It might be haunted
Jogging along the shore about fourteen years ago ("the good old days when I could still run on the beach") Allen said he spotted a ghost on the bunker.
"I used to run at night. My favorite time to run on the beach was during a full moon and I ran behind the bunker and there was a man smoking a cigarette way up on the corner there," he said.
Allen said he would also be dubious of claims posted online that the bunker was haunted if it wasn't for his own experience. At the time, he said there were no stairs or any other way for the man he saw to get to where he was. He smoked the cigarette and didn't react to Allen as he approached, he said.
"It was dark and I just kept going," said Allen.
But Heinly is skeptical.
"There are enough paranormal investigators rolling around Cape May, which fancies itself to be one of the most haunted places in the world, that if there were any reports of any kind of ghosts at the tower or in that bunker, I'm sure someone would have made contact with them," Heinly said.
"Now the lighthouse," he continued before pausing. "That has some ghost stories."
___
© 2022 Advance Local Media LLC
Distributed by Tribune Content Agency, LLC.